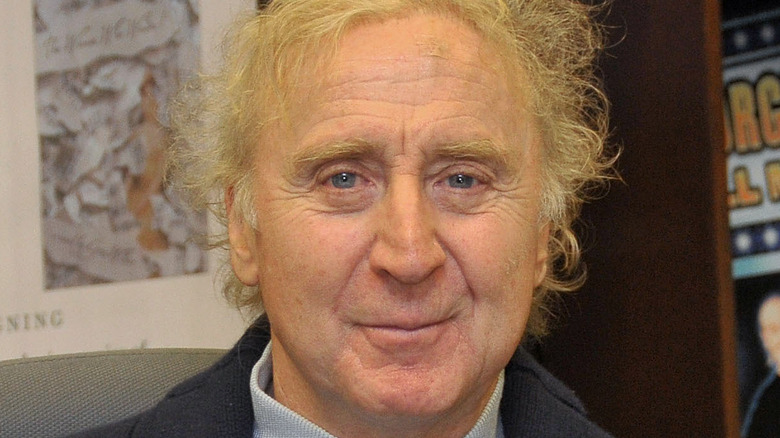 Arguably one of the most popular television comedies of the late 1990s and early 2000s, NBC's "Will & Grace" earned 18 Emmy Awards and numerous other laurels for the sharp banter and heartfelt emotions between its quartet of stars: Debra Messing as straight lawyer Grace Adler; Eric McCormick as gay lawyer Will Truman; Sean Hayes as Will's exuberant friend, Jack; and Megan Mullally as Grace's tart-tongued assistant, Karen. The series also earned critical praise (and Emmys) for its writing and nuanced portrayal of gay and straight characters, which was cited by none other than President Joe Biden as doing more to educate the public on LGBTQ issues than any other series.
One of the keys to the series' long network run—it originally aired from 1998 to 2006 and returned for three more seasons in 2017—was its long list of supporting cast members and guest stars. A dazzling parade of stars appeared on the program, including Matt Damon, Demi Lovato, Cher, Elton John, Jennifer Lopez, Alec Baldwin, Michael Douglas, and Madonna. Many "Will & Grace" guest stars continue to perform in their own projects today, while a select handful died due to old age or other issues over the course of the 20-plus years since its first episode. Following is a spoiler-heavy list of the "Will & Grace" actors you might not know passed away.
Shelley Morrison's Rosario kept Karen in check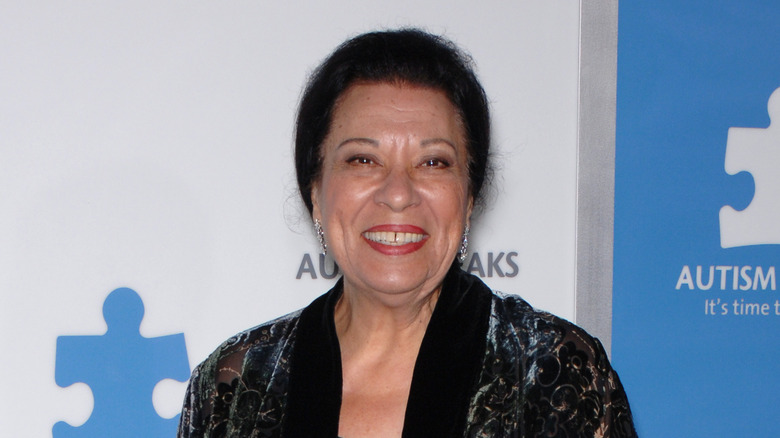 Karen's maid, Rosario Salazar, was initially slated to appear in just one episode, the Season 1 finale "Object of My Rejection," which saw her marry Jack in order to stay in the United States. However, audiences enjoyed the acid-tongued but affectionate repartee between Karen and Rosario, so producers elevated the character from guest role to recurring character and series regular until Season 8. Rosario did not return for the show's revival in 2017 and died off-screen in Season 9's "Rosario's Quinceañera," for which Karen sends off her frenemy with a celebration she never enjoyed in life.
Actress Shelley Morrison played Rosario throughout the original "Will & Grace" run, earning both critical and fan praise and Screen Actors Guild and ALMA Award nominations for her performance. A veteran of both television and the Los Angeles theater scene for more than six decades, Morrison's first taste of small-screen stardom came as Sister Sixto on the 1967-1970 sitcom "The Flying Nun" with Sally Field. She worked steadily in character roles and guest appearances, often as Native American characters on TV Westerns or domestics, before landing the role of Rosario on "Will & Grace."
Morrison worked on other series and features while on the NBC comedy, including a run as the voice of Mrs. Portillo on Disney Jr.'s "Handy Manny." She declined to reprise Rosario for the "Will & Grace" revival and died of heart failure at the age of 83 on December 1, 2019.
Musical star Debbie Reynolds played Grace's larger-than-life mom
One of the most frequent guest stars on "Will & Grace" was Oscar-nominated actress Debbie Reynolds, who played Grace's mother, Bobbi. An amateur performer whose sense of the theatrical extended to her own personality, Bobbi frequently overshadows Grace, who also suffers under her mother's withering criticisms and occasional disregard. The latter includes her relationship with Jack, whom she invites to Hanukah dinner instead of Grace.
Reynolds was a major star during the Golden Age of Hollywood: she was not yet out of her teens when she co-starred with Gene Kelly in "Singin' in the Rain," and displayed her talent for singing, dancing, and light comedy in films like "The Tender Trap," "The Mating Game" and "The Rat Race." She netted an Academy Award nomination for "The Unsinkable Molly Brown" in 1964, and voiced the title role in the 1973 animated film "Charlotte's Web," but worked largely on stage in the 1970s and 1980s.
Appearances on "The Golden Girls" and "Wings" preceded her Emmy-nominated run on "Will & Grace," which she followed with a string of wry comic performances in films like Albert Brooks's "Mother" (which earned her a Golden Globe nomination), "In & Out," and the popular Disney TV-movie franchise "Halloweentown." A dramatic turn as Liberace's unsympathetic mother in Steven Soderbergh's "Behind the Candelabra" capped Reynolds' acting career. She died at the age of 84 following a stroke on December 28, 2016, one day after the death of her daughter, actress and author Carrie Fisher.
Director Sydney Pollack returned to acting to play Will's dad
"Will & Grace" frequently expanded its roster of characters to include extended members of the core cast's family. For Will, this included his father, George, who appeared in four episodes of the series, beginning with Season 2's "Oh Dad, Poor Dad, He's Kept Me in the Closet and I'm So Sad." George Truman was depicted as a cautious but caring father: when Will accuses him of lying to his friends about his sexual orientation, George replies that he kept the information private for fear that some of the smaller-minded friends would criticize Will, a situation he couldn't bear. However, George wasn't perfect: both he and his wife, Marilyn (played by Blythe Danner), had affairs, though they patch up their differences shortly before George's (off-screen) death in Season 8.
Sydney Pollack, who played George, began his career as an actor and made his film debut in 1962's "War Hunt" opposite longtime friend and collaborator Robert Redford. His acting career, which included episodes of "The Twilight Zone" and "Have Gun—Will Travel," coincided with his directorial debut, which began in 1961 and soon encompassed episodes of "Alfred Hitchcock Presents" and an episode of "Bob Hope Presents The Chrysler Theater," which earned him his first Emmy He followed his debut feature, 1965's "The Slender Thread," with a string of hit movies in the 1970s, many featuring Redford like "Jeremiah Johnson," "The Way We Were," "Three Days of the Condor," and "The Electric Horseman."
Pollack was nominated for seven Academy Awards, including wins for Best Director and Best Picture for "Out of Africa" (with Redford) and nominations for "Tootsie," "Michael Clayton," and "The Reader." He also produced numerous films, including "The Firm" (which he also directed), "The Talented Mr. Ripley," and "Cold Mountain;" in that capacity, he earned a Best Picture Oscar nod for "Sense and Sensibility" and a 2008 Emmy award for "Recount." Pollack died from cancer on May 26, 2008, at his home in Pacific Palisades, California at the age of 73.
Rip Torn romanced Karen in three episodes
While Karen's husband Stan is in prison for tax evasion, she meets wealthy Lionel Banks at a hotel bar in Season 4's two-part closing episode "A.I.: Artificial Insemination." Banks is smitten with Karen and woos her with vigor, despite knowing that she's married. Though she initially resists Lionel, she decides to consummate their relationship—only to have Stan return from prison. She later sends Rosario to contend with Lionel in Season 5's "Bacon and Eggs," which has decidedly unexpected results.
Oscar nominee and Emmy winner Rip Torn played Lionel Banks in all three "Will & Grace" episodes. A formidable presence both on- and off-screen, Torn started his career on stage and segued into films like "Sweet Bird of Youth" in the 1960s. Though he earned an Oscar nomination for "Cross Creek" in 1983, stardom largely eluded Torn until he was cast as Artie, the no-nonsense producer of "The Larry Sanders Show." He earned six Emmy nominations and one win for his performance, and would gain two more Emmy nods for a 1994 guest shot on "Chicago Hope" and as TV exec Don Geiss on "30 Rock."
Torn's TV fame also boosted his film career in the 1990s. His appearances included "Men in Black," Disney's "Hercules," "The Insider," and "Dodgeball: A True Underdog Story." Problems with alcohol undercut his career in the late 2000s, though Torn continued to act until his death of complications from Alzheimer's disease at the age of 88 on July 9, 2019.
TV vet Suzanne Pleshette played Karen's conniving mom
While working on a film project for Karen's birthday in Season 4's "Someone Old, Someplace New," Jack meets her long-estranged mother, Lois, and decides to bring the pair together. The reunion is anything but welcome, as Karen originally distanced herself from Lois due to her mother's career as a professional con artist. Mother and daughter eventually patch up their differences, though Lois attempts to pull Karen back into another scheme in Season 4's "Something Borrowed, Someone's Due."
Suzanne Pleshette played Lois in three episodes of "Will & Grace," including Season 6's "Looking for Mr. Good Enough," in which she tricks Grace into redecorating her apartment. Pleshette was best known to television audiences as Emily Hartley on "The Bob Newhart Show," for which she earned two of her four Emmy nominations (the others were for a 1961 episode of "Dr. Kildare" and the title role in the 1990 TV movie "Leona Helmsley: The Queen of Mean").
Though best remembered for her TV work, which included "8 Simple Rules for Dating My Teenage Daughter," "Good Morning Miami," "Alfred Hitchcock Presents," and "The Fugitive," Pleshette also earned a Golden Globe nomination for Alfred Hitchcock's "The Birds" and appeared in features like "Support Your Local Gunfighter" and "Nevada Smith" with Steve McQueen. "Will & Grace" marked Pleshette's final screen appearances: she died on January 19, 2008, one year after the death of her third husband, actor Tom Poston (who also appeared on "Will & Grace" in Season 4's "Went to a Garden Potty"), who also appeared opposite Bob Newhart, albeit in his later sitcom, "Newhart."
Gene Wilder went wild in two episodes as Will's boss
A founding partner of Will's law firm, Doucette & Stein, Will's boss Mr. Stein made his first appearance in Season 5's "Boardroom and a Parked Place," where he upended both the office and Will's life with his eccentric behavior (crying in the bathroom, favoritism towards Will, breaking into song). Mr. Stein returned later that season for "Sex, Losers, and Videotape," in which he began a torrid affair with Karen while the pair, along with Will, bemoaned their stalled love lives.
Gene Wilder won an Emmy for playing Mr. Stein in 2003, which marked a rare appearance for the popular comic actor-writer-director. Wilder had been one of the most popular comedy stars of the 1970s and 1980s thanks to collaborations with Mel Brooks in "The Producers," "Young Frankenstein" (which he co-wrote), and "Blazing Saddles," as well as solo efforts like "Willy Wonka and the Chocolate Factory" and team-ups with Richard Pryor in "Silver Streak" and "Stir Crazy." Wilder netted Oscar nominations as an actor for "Producers" and co-writer for "Frankenstein." He attempted to parlay his filmmaking success into writing and directing projects of his own, though the results, like "Haunted Honeymoon," with his second wife, actress Gilda Radner, were mixed.
Following Radner's death from ovarian cancer in 1989, Wilder focused on his interests in painting, writing, and philanthropy, though he returned to acting for several short-lived series and a pair of successful TV-movie mysteries. "Will & Grace" was Wilder's last on-screen appearance: he died of complications from Alzheimer's disease at the age of 83 on August 29, 2016.
Comic actor Kenneth Mars was another wacky member of Grace's family
For Season 4's two-parter "Moveable Feast," the writers for "Will & Grace" conceived a novel premise for their third Thanksgiving episode: Will, Grace, Jack, and Karen agree to spend just one hour at each of their relatives' homes before returning to their own apartment for the holiday dinner. Naturally, this does not go according to plan, and gives the sizable guest cast—which included Debbie Reynolds, Lainie Kazan, and Beau Bridges—plenty of opportunities to steal scenes.
Among the throng of relatives is comic actor Kenneth Mars as Grace's Uncle Sid, whom Grace identifies by his primary medical ailment ("acid reflux"). Mars gave memorably funny performances in TV and features for decades, many of which showcased his talents for accents and comic voices: he was the deranged Franz Liebkind in Mel Brooks' original "Producers" and the one-armed Inspector Kemp in "Young Frankenstein," and played Francis's inept German boss on "Malcolm in the Middle." Mars also voiced numerous animated characters, including King Triton in "The Little Mermaid" and the "Kingdom Hearts" games, and Grandpa Longneck in the "Land Before Time" series.
Mars, who also worked with directors ranging from George Roy Hill ("Butch Cassidy and the Sundance Kid") and Woody Allen ("Radio Days") to Peter Bogdanovich ("What's Up, Doc?"), died of pancreatic cancer at the age of 75 on February 12, 2011.
Actress/activist Wendie Jo Sperber was Grace's tough maid
In Season 1's "My Fair Maid-y," Grace's preparation for a design showcase left her so stressed that her apartment fell into disrepair. Will called in a maid, April, who not only cleaned up Grace's living situation but also motivated her work through a sort of high-volume tough love. Grace eventually became dependent on April's encouragement to complete her work, which prompted Will's intervention.
Character actor Wendie Jo Sperber, who played April in "My Fair Maid-y," was a brassy, funny presence in features and on television for decades. She first captured audiences' attention as a devoted Beatles fan in Robert Zemeckis' "I Want to Hold Your Hand," and reunited with the director for "Back to the Future" (as Marty McFly's sister, Lisa), "Back to the Future Part III," and "Used Cars." She was also an exuberant comic presence in Steven Spielberg's "1941" and "Bachelor Party" with Tom Hanks, with whom she also co-starred in the short-lived but well-loved sitcom "Bosom Buddies."
Sperber was also a mainstay of episodic TV, both as a guest star and series regular on such popular shows as "Hearts Afire." Diagnosed with breast cancer in 1997, she recovered and returned to work on shows like "8 Simple Rules" and "Home Improvement" while also founding the weSPARK Cancer Support Center, which aided cancer patients and their families. Unfortunately, the disease returned in 2002 and claimed Sperber's life at the age of 47 on November 29, 2005.
Orson Bean was Will and Grace's college professor
A beloved college professor gave Will and Grace an unexpected lesson in kindness in Season 2's "There But for the Grace of Grace." The pair visited Professor Dudley, who was an inspirational figure to them during their college years. However, the ensuing years had turned the professor into an embittered old man locked into a spiteful relationship with an old friend (played by Oscar nominee Piper Laurie), whom he'd embarrassed in front of colleagues decades ago. The downward spiral of their relationship reminded Will and Grace to curtail their own penchant for cutting each other down, even in jest.
Orson Bean, a veteran of film, television, stage, and stand-up comedy for more than six decades, played Professor Dudley in "There But for the Grace of Grace." Bean parlayed his quirky presence into dozens of acting roles on television from the mid-1950s through the 2010s, including appearances on the original "Twilight Zone," "7th Heaven," "How I Met Your Mother," and a recurring run on "Desperate Housewives" as the husband of Kathryn Joosten's Karen McCluskey.
Bean also appeared in numerous features, including "Anatomy of a Murder" in 1959, Joe Dante's "Innerspace," and Spike Jonze's "Being John Malkovich," which earned him a shared Screen Actors Guild nomination with the cast. Bean's last screen appearance came in a 2020 episode of "Grace and Frankie"; the 91-year-old actor was struck and killed by a motorist in Venice, California on February 7, 2020.
Desperate Housewives' Kathryn Joosten also stopped by Will and Grace
Season 6's "Ice Cream Balls" found Karen lending Grace a hand when she attempts to fix the frozen pipes at a remote cabin owned by her husband, Leo (Harry Connick, Jr.). While there, they discover more than $40,000 stashed under a bed. Angry that Leo is withholding the money from her, Grace decides to spend it on frivolous items (Japanese silverware, irregular jeans) until an elderly couple arrives and demands to know what they did with their life savings.
Actor Kathyrn Joosten played Felicia, the female half of the couple (Kenneth Tigar of "The Man in the High Castle" played her husband, John) in "Ice Cream Balls." A former head nurse at a psychiatric hospital, Joosten decided to pursue a career as an actor in her 40s. After working in theater and as a street performer at Disney-MGM Studios at Walt Disney World in Florida, Joosten headed to Los Angeles, where she landed roles on series like "ER" and "Frasier." In 1999, she earned her breakout role as Mrs. Landingham, the feisty assistant to President Josiah Bartlett on "The West Wing."
Positive critical and audience reception for her "West Wing" performance led to more high-profile work for Joosten, including a recurring role as an incarnation of God on "Joan of Arcadia," appearances on "Scrubs," "The X-Files" and "My Name is Earl" (as Earl's mother), and a supporting role in "Wedding Crashers." She later earned two Emmy Awards as Outstanding Guest Actress for her turn as nosy neighbor Karen McCluskey on "Desperate Housewives." Joosten's final acting role came on an episode of "The Mentalist" in 2012; she died of lung cancer at the age of 72 on June 2 of that year.
Lou Cutell's five-decade career included an episode of Will & Grace
Among the apartment residents caught in Will and Grace's campaign to head the tenant board association in Season 2's "Election" were Mr. and Mrs. Pressman, a combative couple who were dismayed to hear that all of the fireplaces in the building were sealed up except the one in Will's apartment. Even this issue divided the Pressmans: Mrs. Pressman wanted the heat option, while Mr. Pressman suggested an alternative. "You want heat?" he said. "Light your mother on fire."
Character actor Lou Cutell played Mr. Pressman opposite Shirley Prestia's Mrs. Pressman in "Election." Cutell was an impish and eclectic presence in features and on television and stage for more than four decades. Cult movie fans remembered him as the unctuous alien, Dr. Nadir, in the 1965 oddity "Frankenstein Meets the Space Monster," while comedy devotees knew him as The Amazing Larry in "Pee-Wee's Big Adventure." He also appeared in "Honey, I Shrunk the Kids" and numerous other films. Cutell was a staple of episodic TV, including the "Seinfeld" episode "The Fusilli Jerry," in which Kramer discovers that Cutell's character, a proctologist named Dr. Cooperman, is the rightful owner of a very inappropriate vanity license plate.
Cutell remained active on TV well into the new millennium, most notably on "Betty White's Off Their Rockers" and "Grey's Anatomy." He died at the age of 91 on November 2, 2021; Prestia died at the age of 64 on October 6, 2011.
Familar TV face Don Perry once courted Jack
In Season 6's "A Gay/December Romance," Will and Jack attended an opening at an art gallery, where both met and connected with older men. Will became what he describes as a "lady of leisure" for Hal Linden's Alan Mills, while Jack agreed to a date with a cranky elderly gentleman named Bertram. Their dalliance was far briefer than that of Will and Alan because, as Jack noted, Bertram "wouldn't come out to his mother."
Character actor Don Perry played Bertram on "Gay/December Romance." Though born in 1931, Perry's screen resume didn't begin until the early 1980s, when he appeared in low-budget horror films like "Blood Song" and on episodic series like "Cheers." He soon settled into steady work in both mediums, and appeared to specialize in playing older professional types: judges on "My Name is Earl" and "Coach," doctors ("ER"), priests ("Everybody Loves Raymond"), and more than his share of grandparents ("The Drew Carey Show") and characters who simply bore the name "Old Man" ("Malcolm in the Middle," "Southland," "That '70s Show," etc.)
Perry's roles may not have been particularly substantial, but he worked for more than two decades on screen and landed roles on major series like "The West Wing," "Scrubs," "The O.C." and "Weeds." He remained active with multiple credits per year until 2011. He died the following year at the age of 81 on November 18, 2012.
Cult favorite Miguel Ferrer showed his comic side as Will's dreadful date
Character actor Miguel Ferrer got a terrific showcase for his comic talents in Season 1's "Saving Grace," which cast him as an arrogant publicist who considered Grace as a decorator for his house. There was, of course, a catch: he wanted Grace to set him up with Will, who found his bullying personality repugnant. But to Will's dismay, Nathan found Will's antipathy positively charming.
Ferrer hailed from an entertainment industry family: he was the son of Oscar-winning actor Jose Ferrer and singer Rosemary Clooney, and the cousin of Oscar winner George Clooney. He began appearing in episodic television in the early 1980s. He worked his way up to supporting roles in features before landing his breakout turn as Bob Morton, the toxic yuppie executive who created a cyborg police program in "RoboCop."
Ferrer became a go-to performer for intense types on both sides of the law, a persona he parlayed in projects ranging from the original "Twin Peaks" series and Steven Soderberg's "Traffic" to Jonathan Demme's remake of "The Manchurian Candidate" and "Iron Man 3." Ferrer was also in demand for animated projects, lending his gravelly tones to "Mulan," "Justice League: The New Frontier" (as Martian Manhunter), "Superman: The Animated Series" (as Aquaman and Weather Wizard) and "Adventure Time" (as Death), as well as numerous commercials and theatrical trailers.
Ferrer—a comic book fan who co-created Comet Man and "The Dreamwalker" for Marvel with longtime friend and "Lost in Space" star Bill Mumy—died of throat cancer at the age of 61 on January 19, 2017.
Comedy legend Ann Meara swayed Grace's vote
Season 4's "Star-Spangled Banter" finds Grace pressured to change her vote for mayor from a gay candidate to one that's Jewish and female. Her change of heart is spurred by Mrs. Friedman, a tenant in their building who exerts nuclear-strength guilt on Grace. Will is, of course, dismayed by Grace's turn of heart, until he discovers that his candidate has more than a few problems regarding important issues.
Playing Mrs. Friedman in "Star-Spangled Banter" was Anne Meara, who partnered with her husband, actor Jerry Stiller, as a successful comedy duo during the 1960s and 1970s. The couple broke up their act in the 1970s, due in part to the impact it had on their marriage, though they continued to work together in features and television commercials. Stiller went on to significant fame on "Seinfeld" and "King of Queens," while Meara worked steadily on TV, earning one of four career Emmy nominations for the short-lived series "Kate McShane," and appearing on numerous series, including "ALF," "Sex and the City," "Oz," and "Archie Bunker's Place.
Both Stiller and Meara also collaborated with projects overseen by their son, actor-director Ben Stiller, including "Reality Bites" and "Zoolander." Meara also wrote plays, garnered a 1993 Tony nomination for a production of "Anna Christie," and received a shared star with Stiller on the Hollywood Walk of Fame in 2007. Meara died at the age of 85 on May 23, 2015.