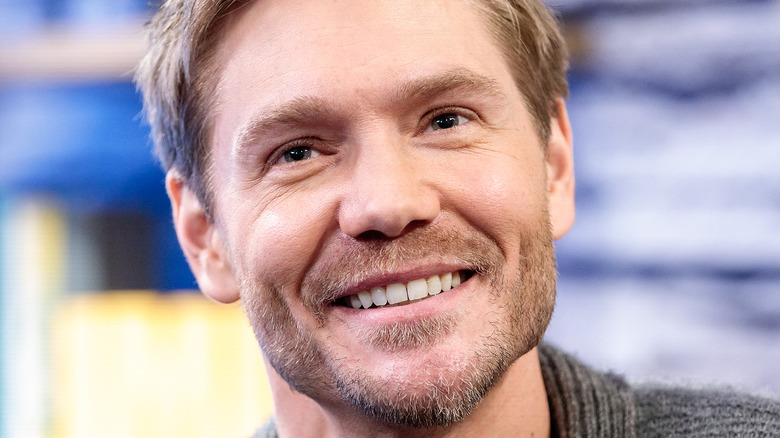 We may receive a commission on purchases made from links.
After supporting turns in "Gilmore Girls" and "Dawson's Creek," Chad Michael Murray cemented himself as one of his generation's premier teen drama stars when he bagged the leading part of basketball prodigy Lucas Scott in "One Tree Hill" (even if his character wasn't always considered to be the most exciting).
Big screen roles in the hit remake of body-swap classic "Freaky Friday," modern fairytale "A Cinderella Story," and slasher "House of Wax" followed, as did various high-profile endorsements, magazine covers, and the adoration of millions of teenage girls worldwide. But like the majority of The WB favorites, the heartthrob failed to sustain the same level of attention once he left the world of navel-gazing young adult soaps behind.
Not that the Buffalo native has entirely disappeared from view, of course. Chances are you've seen Murray pop up in everything from superhero spinoffs to schmaltzy Hallmark Channel movies over the past decade. But what else has the 2005 Teen Choice Award hottie male winner been up to since he entered his mid-30s? Here's how Chad Michael Murray's been staying busy.
Wedding bells for Chad Michael Murray and a co-star… again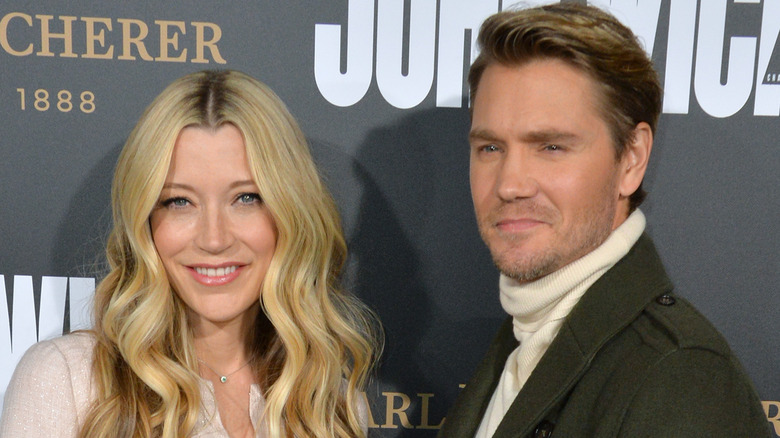 Seems like Chad Michael Murray has no qualms about mixing his personal life with his professional. In 2005, he got hitched to his "One Tree Hill" co-star Sophia Bush, aka on-screen girlfriend Brooke Davis, although the pair's marriage barely lasted longer than an average season of The WB teen drama.
Murray then got engaged to Kenzie Dalton, a former beauty queen who'd appeared as an extra on the same show. The couple stayed together for a further seven years before calling it quits in 2013. And then two years later, he walked down the aisle again. In 2015, E! News confirmed that he got hitched to Sarah Roemer, a fellow actor who he starred alongside in Crackle's action thriller "Chosen." In keeping with the star's private nature, the couple decided to tie the knot in secret.
He appears to be third time lucky. Roemer and Murray are still very much together, and judging by the number of cozy, intimate selfies they both share on their respective Instagram accounts, are still very much loved-up, too.
Fatherhood has been major for Chad Michael Murray
2015 was certainly an eventful year for Chad Michael Murray. About six months after news of their nuptials broke, Murray announced on Twitter that he and Sarah Roemer had become parents to a baby boy. As he made very clear in another tweet, the new dad couldn't contain his joy: "Sarah & I couldn't b happier & intend 2 spend many a day having family adventures & watching @buffalobills football! & also @Chargers now."
Murray was equally excited when he welcomed his first daughter into the world two years later, captioning a photo of the tot's hand on Instagram, "Don't worry little girl you can hold on as tight as you want for as long as you want, I'm already yours and I'll never let go. I've now two incredible women in my life. My son and I are two lucky guys."
The "One Tree Hill" alum has yet to share the names of his kids, having previously told E! News in 2015, "I'm a family guy. I want that core. I tend to keep everything quiet. I love my life. That's the part that I keep for myself."