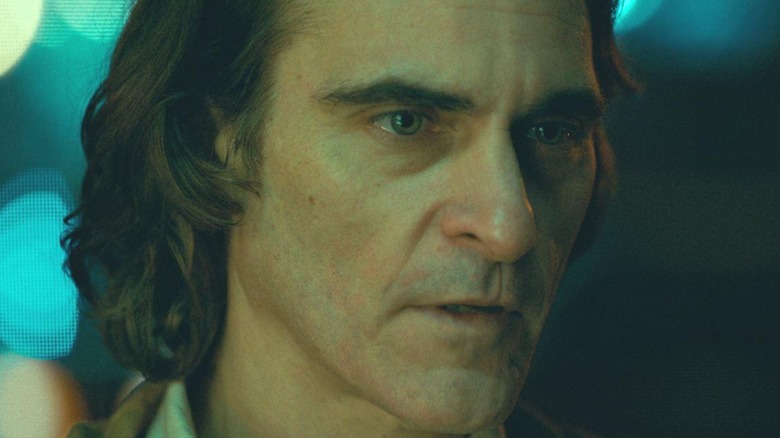 It's no industry secret that some of the most successful and popular films are sequels to hit movies. Whether it's an adaptation of a sequel novel, a continuation of a stirring horror tale, or a follow-up to a blockbuster hit, we've seen countless franchises born when a film brings back the cast of an earlier adventure and gives them more to play with. For many actors, there's plenty of gold to be mined in exploring a character further than they did the first time, able to peel back additional layers of a compelling hero or villain. For others it's simply blast to return to a beloved role a second, third, or even fourth time and provide audiences with more of what they love.
But for some actors, reprising a role they've done before can feel like treading water. These actors may want a new challenge for every film, a fresh role to sink their teeth into. For those actors, a studio's push for sequels can often just feel like a desperate cash grab and take the art out of the form. There are still others who are unlikely to return to roles for which there seems no obvious avenue, who make films that don't call for continuations. There may even be retired actors, or performers mired in controversy that could make a sequel extra complicated. These are those actors you'll probably never see in a sequel to any of their fan-favorite films.
John Cusack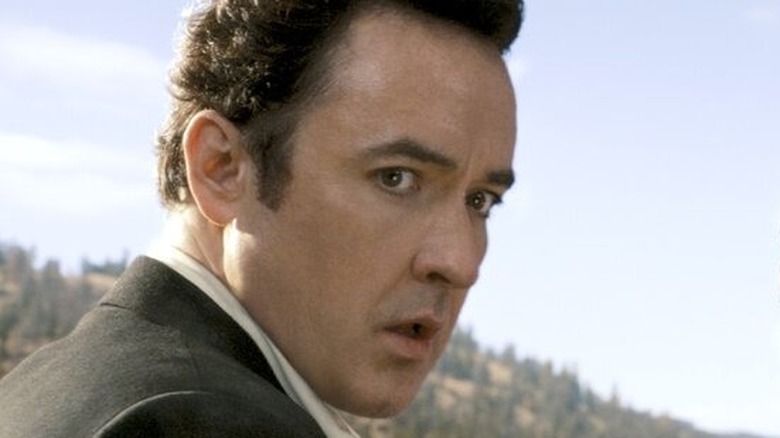 Actor John Cusack, best known to Gen X'ers from his iconic roles in "Say Anything" and "High Fidelity," later branched out into action movies as his career continued. He appeared in the Michael Bay breakout "Con Air" alongside Nicolas Cage, and in the Roland Emmerich apocalyptic action blockbuster "2012." But despite appearing in a variety of well-known movies, a few of which have been the subject of sequel rumors for years (per Collider), don't get too excited about the thought of seeing Cusack return to any of his old roles.
While his performances have garnered awards and praise, he's not so keen on reprising previous parts, as one can see from his filmography. He's made dramas, comedies, mysteries, thrillers, and action films, but has never starred in a sequel. And according to some reports, that's not likely to change any time soon, with the star himself apparently uninterested in returning for follow-up performances.
In 2019, Cusack appeared in Kansas City for a special 30th Anniversary screening of his comedy classic "Say Anything," and during a Q&A after the film, blogger David Cedillo asked how he thought his character of Lloyd Dobler might have changed over the last 30 years, and what that might look like in a sequel. But the only answer Cusack was willing to give was one sure to make fans of his films weep. "I don't know… I don't do sequels."
Leonardo DiCaprio
Leonardo DiCaprio got his start in sitcoms, including a recurring role as a wayward teen that the Seavers took into their home on "Growing Pains." But it wasn't long before the young actor transitioned to movies, appearing in dramas like "What's Eating Gilbert Grape?" and the western classic "The Quick and the Dead." He'd become a superstar after starring in "Titanic" and from there he never looked back. With roles in some of the most beloved films of the last 20 years, he's worked with many of Hollywood's most acclaimed directors, from Stephen Spielberg to Christopher Nolan to Quentin Tarantino, not to mention his seven films with Martin Scorsese behind the camera.
DiCaprio at long last won an Academy Award in 2016 for his role in the Alejandro Iñárritu drama "The Revenant," in which he played a fur trapper mauled by a bear. The award was hard-earned, considering he famously ate a raw bison liver. Unfortunately, it's unlikely we'll ever see DiCaprio return for "The Aviator Strikes Back" or "Inception II: The Wrath Of Cobb." In an interview with Variety in 2015, DiCaprio commented on his aversion to sequels. "To me, every movie that I've done has been its own piece of individual art," the actor said. "You read a script, it's got a beginning and an end. It's hard to envision that being resurrected again. It just hasn't happened." While he didn't entirely close the book on ever making a sequel, it sounds like it would be an uphill battle convincing him to come back for "Romeo + Juliet Return."
Kevin Costner
Maybe one of Hollywood's most underrated actors, Kevin Costner has a long and varied career appearing in some serious fan-favorites. In the first of several sports movies, Costner starred in "Bull Durham" as Crash Davis, a veteran minor league baseball player assigned to coach a rising star,. He followed that up with another baseball flick, playing beleaguered farmer Ray Kinsella in "Field Of Dreams." His roles in romantic comedies like "Tin Cup" and dramas like "Draft Day" have seen him play any number of memorable roles, and while he's tried his hand at action movies, including the 2014 reboot "Jack Ryan: Shadow Recruit," Costner is at his best in heavier dramas.
While Costner has recently been leading the cast of the TV series "Yellowstone," returning every season to play family patriarch John Dutton in every single episode, it's unlikely he'll be coming back to play a previous Hollywood part. In a 2019 interview with Spin1038, Costner talked about why he stays away from sequels. "What happens is that I really respect the movies I did and if the sequel is not as good I won't do it." Like DiCaprio, he won't rule them out entirely, but the odds of seeing "Another Field Of Dreams" seem pretty low based on his feelings about follow-ups. "I need to see the script," the actor said, concerned that a sequel could never match the original, and only disappoint both himself and fans. "[If] they're not as good, then it's going to bother me."
Tim Robbins
Though Tim Robbins has never quite been considered an "A-Lister," he starred in what is widely regarded as one of the best films ever made. Alongside Morgan Freeman, Robbins headlined the Stephen King adaptation "The Shawshank Redemption," the story of a wrongly convicted man who spends more than 20 years behind bars for a crime he didn't commit. But his long career goes far beyond his most iconic performance, and includes underrated classics like "The Hudsucker Proxy," and even blockbuster superhero fare like "Green Lantern." He played a small role in "Top Gun" too, but was nowhere to be found in the sequel "Top Gun: Maverick." And apparently, that's not a coincidence.
While there may have been calls from both the studios and fans for second helpings of some of his more famous films, Robbins has made it clear he's just not interested in sequels. Interviewed in 2008 by Larry Carrol of MTV News, the actor declared in no uncertain terms that a return to a past part is never going to happen.
"I don't like sequels, so I don't want to do sequels," he said more definitively than most on this list. Thinking back to a time when a sequel to "The Shawshank Redemption" was briefly considered, Robbins continued, "It's kinda cynical, actually. It's manipulation." Considering the similar sentiments expressed by his "Bull Durham" co-star Kevin Costner, it seems the chances of ever seeing a sequel to that '80s baseball classic are near zero.
Harvey Keitel
Known for roles in mobster movies and crime dramas, actor Harvey Keitel has appeared in a number of Martin Scorsese films like "Mean Streets," "Alice Doesn't Live Here Anymore," "Taxi Driver," and "The Irishman." He's had roles in two from Quentin Tarantino — "Reservoir Dogs" and "Pulp Fiction" — and he starred alongside Sylvester Stallone in the James Mangold police drama "Copland." But he's juxtaposed dark crime stories with comedies like "Sister Act," "The Ridiculous 6" and "Little Fockers." His career spans decades, and even though he rarely gets the top-billed starring role, he's one of those actors that always adds impeccable flavor in a supporting part.
But in his extensive filmography he's only ever appeared in one sequel, 2007's "National Treasure: Book of Secrets," in which he returned to the role of an intrepid FBI agent. But don't expect to see him in many more sequels beyond that. "I'm not very big on sequels," Keitel told Insider in an interview in 2021. In fact, he admits to not even knowing that he was even in the "National Treasure" sequel at all. "I didn't even know I did two. I don't remember that."
But why does Keitel stay away from sequels? "I like to make money like anyone else does, but sometimes there's an unwillingness on my part to simply cash in." Interestingly, Keitel admits there's one sequel he wished he'd been a part of. "The one sequel I wanted to do, I thought I was going to do, I was waiting for that call … was 'Sister Act.'"
Joaquin Phoenix
One of Hollywood's more complicated actors, Joaquin Phoenix got his start guest-starring on popular TV shows like "Hill Street Blues" and "Murder, She Wrote" (under the name Leaf Phoenix) in the 1980s, before making the move to the big screen in the 1990s. He starred in a handful of well-received films that decade, such as "Inventing The Abbotts," "To Die For," and "U Turn," but didn't quite become a big Hollywood star until his turn playing music legend Johnny Cash in the biopic "Walk The Line" in 2005. The performance would earn him an Academy Award nomination, and make him one of Tinseltown's most sought-after dramatic actors.
But Phoenix has always been picky about the parts he plays, and doesn't simply jump from picture to picture. He's taken years at a time off from movie-making, and has stayed away from doing sequels. He's never appeared in a follow-up to any of his movies, and according to some rumors (like those reported by ComicBookMovie), turned down the role of Dr. Strange in the Marvel Cinematic Universe because of the demand of multiple sequels and spin-off appearances.
According to Phoenix, sequels are not something he finds particularly interesting. "I wouldn't just do a sequel just because the first movie is successful," he said (per CBM) while discussing the uncertainty of a follow-up to "The Joker," which proved a massive blockbuster and got him his first Oscar. "That's ridiculous," the actor said. And while he has expressed interest in reprising his role of the Clown Prince Of Crime, the proposed follow-up continues to be delayed, making the possibility of Phoenix ever making a sequel less likely than ever.
Daniel Day-Lewis
Daniel Day-Lewis might be among the best actors of his generation, but he makes few movies, and takes great care when selecting a role, as is evidenced by the fact that he's only starred in six films since 2002, and received star billing in fewer than 20 total in a career spanning more than 40 years. Preferring serious dramatic roles in thoughtful, reserved dramas, Daniel Day-Lewis is a method actor famous for never breaking character during production of his films. Over his lengthy stint in Hollywood, he's hardly done a single movie that would ever warrant a sequel, many of them biopics like "Lincoln" and "My Left Foot," or adaptations of classic literary works like "Last of the Mohicans" and "The Age of Innocence."
But even if there were ever calls for one of his films to receive a sequel, it's unlikely that Daniel Day-Lewis would ever take part. In an interview with W Magazine in 2019, he spoke of his commitment to his craft, and suggested that sequels were not in the cards. "I dread to use the overused word 'artist,' but there's something of the responsibility of the artist that hung over me," said the actor. Expressing his belief that his roles are a singular work of art, he continued, "I need to believe in the value of what I'm doing. The work can seem vital. Irresistible, even. And if an audience believes it, that should be good enough for me."
In 2017, Day-Lewis announced his retirement from acting, closing the door on the already-unlikely possibility of ever appearing in sequel.
Guy Pearce
Guy Pearce had his breakout role in Christopher Nolan's 2000 film "Memento," a psychological drama about a man who suffers short term memory loss setting out to find his wife's killer. In concert with his role in 1997's "L.A. Confidential," this made Pearce a sought-after commodity in Hollywood. He was considered for parts in more than one superhero movie, including the lead roles in Batman Begins (per Entertainment Weekly) and Daredevil (per Vulture), but shied away from those lucrative gigs, turning down the roles of Bruce Wayne and Matt Murdock. He later told Vulture that he was simply uninterested in comic book fare.
While Pearce had tried his hand at high profile Hollywood movies adapted from a pair of literary classics, "The Time Machine" and the "The Count Of Monte Cristo," he quickly transitioned back to smaller films in their wake, moving on to indie movies like "The Hard Word" and "First Snow." Though he'd eventually appear in a big-budget superhero movie, "Iron Man 3," his role of Aldrich Killian was a one-off, and he's continued to stay away from sequels to his own films. He explained why in an interview with the Orlando Sentinel in 2007, saying he doesn't like to repeat past performances. In fact, he doesn't even like when a filmmaker wants him to evoke a former character. "If they've written something with me [with] someone I've played in mind, that's almost always a weak link in the film," he told the paper.
Still, it seems there are some roles that Pearce might consider returning to under the right circumstances. "If someone wrote an incredibly brilliant script and I had to revisit a character again, I'd probably have to seriously look at it."
Edward Norton
Always giving powerful performances, star Edward Norton hasn't exactly stayed away from big franchise fare, but he's never made a follow-up to one of his own movies. He starred as Will Graham in the "Silence of the Lambs" prequel "Red Dragon." He was also brought into the fledgling MCU as Bruce Banner in 2008's "The Incredible Hulk," but due to a breakdown with Marvel, was famously replaced by Mark Ruffalo in "The Avengers" and its sequels.
Norton has never reprised a role, even if he did come awfully close as the Hulk. A notoriously fickle performer, he's more than just an actor — taking turns as a writer, director, and producer — and wants total control on his projects. It seems he doesn't like sequels in general, either, because like Guy Pearce, he doesn't believe in repeating roles. "I think you can sort of do anything once, but if you do it too many times, it can become a suit that's hard to take off, in other peoples' eyes," he told The Hollywood Reporter in 2014.
Per The New York Times, Norton actually pitched his own idea for a "Hulk" follow-up, one that altered the character, giving an opportunity to vary his performance and find a personal justification for a sequel. Marvel didn't bite, though, and chose to recast the role instead.
Jodie Foster
Coming to fame in the 1970s as a teen actress in "Taxi Driver" opposite Robert DeNiro, Jodie Foster had a successful career as an adult through the '80s, winning her first Academy Award for the 1989 film "The Accused." She went on to become a superstar after taking the role of Clarice Starling in "Silence of the Lambs," for which she'd take home her second Oscar. Though her later projects could never quite match that film's celebrated stature, movies like "Contact" and "Nell" were recognized as standout performances for the actress. Since the mid-2000s, her appearances have gotten fewer and farther between, with just four films between 2009 and 2021.
Still a talented actress, she surely has no shortage of offers, but very few seem able to lure her back in front of the camera. Making sequels of her older hits definitely won't do it, as she has no real interest in reprising previous roles. In fact, she famously turned down a mammoth $20 million payday to return as Clarice in "Hannibal," a part that eventually went to actress Julianne Moore. If that couldn't coax her back to her biggest role, it's a fair bet that sequels to any of her other movies are unlikely. Combined with her sparse output in recent years, she seems to be in a sort of a semi-retirement, and it sounds like "Contact 2: My Alien Daddy and Me" isn't in the cards.
Kevin Spacey
While he gained new fame for his role on Netflix's "House Of Cards," actor Kevin Spacey's career stretches back to the 1980s, with key supporting roles in movies like "Working Girl" and the buddy comedy "See No Evil, Hear No Evil." He shot to stardom in the '90s for his central role as the mumbling, awkward crook Verbal in Bryan Singer's 1995 crime classic "The Usual Suspects." From there, a string of hits included "Se7en," "A Time to Kill," "American Beauty," and taking on the role of Lex Luthor in the comic book reboot "Superman Returns." And while he has appeared in at least one sequel, "Horrible Bosses 2," it seems highly unlikely he'll ever return to reprise a former film role.
While in his career he definitely seemed to steer mostly clear of sequels, for Spacey it's more than an aversion. It's not because he dislikes repeating performances, or snubs his nose at cash-grab sequels, but due to personal controversy that has largely gotten him blackballed from Hollywood. Following stunning allegations of sexual assault and hostile behavior on the set of "House Of Cards," Spacey was dropped from his series, and even had his part in Ridley Scott's "All the Money in the World" reshot with Christopher Plummer just before release.
While some wonder if he'll ever make a return to Hollywood, Spacey was recently cast in a production in Italy as part of an attempted comeback (per Variety). But given the allegations that continue to dog him, not to mention some bizarre behavior since, it's unlikely he'll be joining the cast of the upcoming "A Time to Kill" sequel series, "A Time For Mercy."