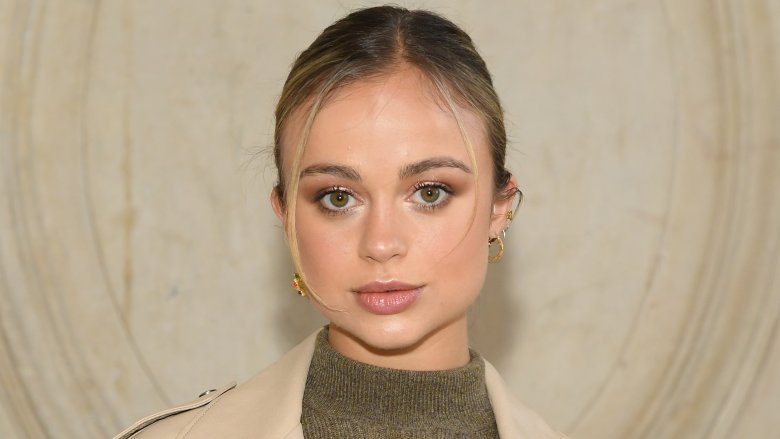 The British royal family has experienced an explosion in popularity in recent years, thanks to an influx of young blood. It seems the seeds of royal mania were sowed the moment Kate Middleton and Prince William laid eyes on one another while students at the University of St Andrews back in 2001. The British public followed the budding romance closely, but it wasn't until William popped the question that the rest of the world started to really take notice. Middleton made a stunning bride in 2011, and the feel-good factor surrounding the royal wedding became infectious.
Royal fever swept the globe a second time when William's younger brother, Prince Harry, married American actress Meghan Markle in an equally stylish ceremony at Windsor Castle in 2018. The Duke and Duchess of Sussex set the bar high, but are they the best-looking royals going? You'd be surprised at just how many hot royals there are. From the stunning princesses of the East to the dashing European princes you never even knew existed, let's take a look at the most beautiful royals on Earth.
Prince Carl Philip of Sweden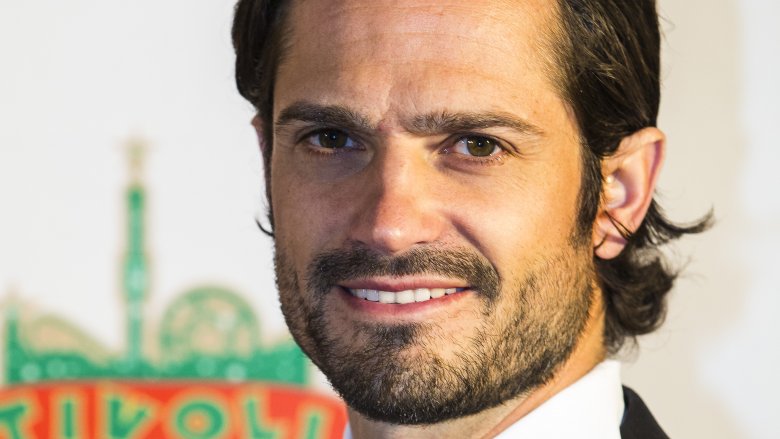 The story of Prince Carl Philip of Sweden and his wife Princess Sofia is similar to that of Prince Harry and Meghan Markle, and the couple is just as easy on the eyes. Sofia was best-known as a model and reality TV contestant when she happened to book a table at the same restaurant as the handsome prince. "We started with a shy greeting and everything followed," Carl Philip said following their engagement in 2014 (via Hello!). They wed in 2015 at the royal chapel in Stockholm.
Sofia isn't your typical princess — the qualified yoga instructor has several tattoos and once worked as a bar tender in New York — but she has "no regrets" about her past. Despite rumors that Carl Philip's family was displeased with his choice of partner, both the prince and Sofia have denied this was ever the case. "I felt welcome from day one and nothing else," said the princess, who is now a mother to Prince Alexander and Prince Gabriel.
Princess Ameerah Al-Taweel of Saudi Arabia
Saudi Arabian Princess Ameerah Al-Taweel scored a high-profile interview with Prince Alwaleed Bin Talal for a school paper when she was 18, and it changed her life. "We just clicked," Ameerah told Glamour. Alas, their marriage wouldn't last. She married into the House of Saud in 2008, but Ameerah and Prince Alwaleed separated in 2013. The princess advocated hard for women's rights in Saudi Arabia while she was married to the prince, and she's continued to do so since her divorce.
"I want to be the one women look to when they tell their daughters, 'Look, she got a divorce and see what she's doing now? She's an independent woman. She's doing something good for her country." In 2018, Ameerah married for a second time, falling for Emirati billionaire Khalifa bin Butti al-Muhairi. According to Emirates Woman, the two made it official at a stunning 17th century country manor house in the suburbs of Paris. Oprah Winfrey and Gayle King were reportedly among the celebs who made the trip to Europe for the occasion.
King Jigme and Queen Jetsun of Bhutan
King Jigme Khesar Namgyel Wangchuck and Queen Jetsun Pema of Bhutan have been dubbed "the Will and Kate of the Himalayas," and looking at this goal-worthy royal couple, it's not hard to see why. The similarities go way beyond good looks, however. Like the Duke and Duchess of Cambridge, Jigme and Jetsun met while studying in the U.K. Like Kate Middleton, Jetsun also studied art history, according to People.
The Dragon King and Dragon Queen, as they're also known, have a history that stretches back to when Jetsun was just a child. She was reportedly only 7 years old when she met her future husband at a picnic. The youngster told Jigme (who was 17 at the time) that she would like to marry him. The teenage royal played along, not knowing that one day this little girl's wish would come true. When they met again years later, it was love at second sight. They tied the knot in 2011, making Jetsun the world's youngest queen at age 21.
Marius Borg Høiby of Norway
If you're one of his many Instagram followers, then you already know that Marius Borg Høiby of Norway leads a glam life. The son of Crown Princess Mette-Marit resides in Los Angeles, having left the royal life behind to study in the States. "Høiby will not conduct any official activities on the Royal Family's behalf," the palace said in a statement, addressing his move to America (via People). He celebrated his 21st birthday in 2018, and even though you won't get a title if you marry him, he's still considered one of the biggest royal catches out there to date.
"Høiby is Norway's most eligible royal, and he just might be the most eligible royal in the world, especially now that Prince Harry is no longer available," said the Observer, which described him as "single and ready to mingle" in 2018. His ex-girlfriend (Norwegian heiress Linn Helena Nilsen, whom he reportedly split from in 2017) also lives in LA, but Høiby has apparently moved on — he was spotted strolling through London with former Playboy model Juliane Snekkestad in 2018.
Charlotte Casiraghi of Monaco
It's not often that you see a royal birth a child out of wedlock, but Charlotte Casiraghi (daughter of Princess Caroline, granddaughter of American movie icon Grace Kelly and eleventh-in-line to the throne of Monaco) bucked that trend. Her relationship with actor Gad Elmaleh produced a son (Raphael Elmaleh), but it didn't last. "Me and Charlotte are not together any more," Elmaleh confirmed in 2016 (via People). The following year, the Monegasque beauty began seeing French film producer Dimitri Rassam, who also had a child from a previous relationship (a daughter named Darya).
Rassam is the son of former Bond girl Carole Bouquet (For Your Eyes Only), and Casiraghi used their joint movie pedigree to tease her budding relationship with Rassam, wearing the exact same black number her mother wore to an event she attended with Bouquet. Their refreshingly unorthodox family grew by one in October 2018, when baby Balthazar arrived. Rumors that the couple was calling off its planned wedding have emerged, but sources close to the family (via Hello!) claim they still intend to tie the knot.
Crown Prince Hamdan of Dubai
The Insta-famous Sheikh Hamdan (popularly known as Fazza, the name he uses on his published poetry) was appointed crown prince of Dubai in 2008, leapfrogging his older brother, Sheikh Rashid. The circumstances surrounding Rashid's snub were murky, with reports suggesting that his father, Sheikh Mohammed, had grown tired of his eldest son's hard-partying ways. The exact cause has not been determined, but some suspect Rashid's lifestyle caught up with him in 2015, when he died of a heart attack at age 33.
His brother's death no doubt hit Hamdan hard, but the show must go on, and Hamdan has become quite the showman. The handsome royal (who attended the same U.K. Military Academy as Prince William and Prince Harry) plans to keep Dubai at the forefront of technology, which he demonstrated at the 2019 World Government Summit. The sheikh appeared via hologram at the event, delivering a speech on the future of cities. "Many of the world's cities look to Dubai as a symbol of the future," he said. "We have a constant goal to be at least 10 years more advanced."
Prince Nikolai of Denmark
All of the royals we've covered so far could pass as models, but Denmark's Prince Nikolai is the real deal. The prince signed with Danish agency Scoop Models in 2018 and made his debut at London Fashion Week in February of that year. The son of Prince Joachim and Alexandra, Countess of Frederiksborg, was booked by Burberry for the event, walking alongside British model and Hollywood actress Cara Delevingne. Dior came calling not long after that, and Nikolai was faced with a tough decision — take up modeling as a career or stick with his military education.
According to Royal Central, the prince was signed up for two years of military training at the Royal Danish Army's Sergeant School when he started attracting attention from designers. In the end, Nikolai decided that a career in the military just wasn't for him, and his parents gave him their support. His father, Prince Joachim, told Danish magazine Billedblade (via the Independent) that Nikolai "should not be forced into something" he didn't want to do. "Nikolai's future shall be conducted entirely by his own plan."
Lady Amelia Windsor of England
Prince Nikolai of Denmark wasn't the only royal to grace the catwalk at London Fashion Week in 2018. A homegrown royal model was also part of the show, with Lady Amelia Windsor walking for Dolce & Gabbana. As the granddaughter of Queen Elizabeth's cousin, Amelia is 38th in Britain's line of succession, yet very much a favorite of her majesty. The queen even made her debut at London Fashion Week to support Amelia, sitting right in the front row (via the Independent).
According to the Daily Mail, Amelia has become "a stalwart at Fashion Weeks around the world" since making her debut on the scene. She returned to London Fashion Week in 2019 to take in the latest trends from the capital, showing up with fellow models Adwoa Aboah and Pixie Geldof (son of music legend Bob Geldof). This minor royal is certainly living the high life, but she has preached the importance of staying grounded. "It's important to remember that what you see on Instagram is not reality," she told Elle.
Princess Sirivannavari Nariratana of Thailand
Is Princess Sirivannavari Nariratana of Thailand the most talented royal in the world? It's a question that high society mag Tatler asked in 2018, pointing to the Thai beauty's many achievements. The only daughter of King Vajiralongkorn is a fashion designer, a professional badminton player (her team won gold at the 2005 Southeast Asian Games), and a passionate equestrian. The princess trains six days a week, despite having suffered some pretty serious injuries while on horseback. "I've broken my leg, I have a screw in my left foot, but I have never given up," she said. "I put all my efforts into achieving my goals."
She's clearly one tough cookie and not willing to settle in the relationship department. The only Prince Charming in her life to date is a horse (Seriously, one of her horses is named Prince Charming). Any would-be suitors that can't ride should probably start learning how to play a musical instrument immediately, because Sirivannavari has also expressed an interest in helping the Royal Bangkok Symphony Orchestra become a world-class outfit.
Princess Madeleine of Sweden
The Swedish royal family made headlines for all the wrong reasons in 2010. King Carl XVI Gustaf was caught up in an embarrassing sex scandal when a book detailing the monarch's wild past was published, and to make matters worse, his youngest daughter sensationally called off her engagement. According to Harper's Bazaar, Princess Madeleine kicked fiancé Jonas Bergstrom to the curb after reported emerged that he'd allegedly been "intimate" with a college student. The princess moved to New York to get back on her feet, and it didn't take long for her Mr. Right to show up.
Madeleine was first spotted with Christopher O'Neill, a financial adviser with dual U.K.-U.S. citizenship, in 2011. A video of the pair spending time in Central Park went viral in Sweden. They returned to Sweden to marry in 2013, and their first child, Princess Leonore, arrived in 2014, followed by Prince Nicolas in 2015. A third child, Princess Adrienne, was born in 2018, the same year the family decided to move to the States full time. Madeleine reportedly resides in Florida, where she's apparently been embracing American traditions.
Prince Philippos of Greece and Denmark
It seems that New York City is a popular place for royals to fall in love. For years, Prince Philippos (the youngest of King Constantine and Queen Anne Marie of Greece's five children) was considered one of the most eligible royals in the world, but he was finally taken off the market in 2018. According to the Express, the prince has been snapped up by the daughter of multimillionaire VistaJet founder Thomas Flohr. Philippos apparently hosted the glamorous Nina Flohr in NYC, where the royal works as a hedge fund analyst.
Philippos and Nina were confirmed as an item (via Paper) when they attended the wedding of the Duke and Duchess of Sussex together. The beautiful couple was also photographed at Princess Eugenie of York and Jack Brooksbank's wedding at St George's Chapel. There's a reason that Philippos always finds himself on the guest list when the British royal family throw a big bash — he grew up with Prince William and Prince Harry. According to the Daily Mail, Philippos was raised in a "13-bedroom stately house" in England where his godmother, Princess Diana, was a "frequent visitor" with her two boys.
Queen Letizia of Spain
Before she met her husband, King Felipe VI, royal fashion icon Queen Letizia was married to another man. According to Vogue, the Spanish stunner wed a teacher named Alonso Guerrero Pérez in 1998, though the union only lasted a year. The divorcee continued with her career, working in print and then broadcast journalism. Her days of running the rat race came to an end in 2003, when she was announced as Felipe's fiancée.
Letizia spent a decade using the title Princess of Asturias before being crowned queen, which came about when her father-in-law, King Juan Carlos, abdicated the throne in 2014. She and Felipe have been reigning side-by-side since, and from the look of things, they're already training their kids to lead after them. They have two daughters together (Leonor, born in 2005, and Sofia, born in 2007). The eldest marked what Harper's Bazaar called a "major royal milestone" in 2018, when she delivered her first public address at age 13.
Queen Rania of Jordan
Queen Rania of Jordan never expected to end up a queen. In 1991, she and her Palestinian parents fled the Gulf War and settled in Amman, where Rania (who graduated from the American University of Cairo with a degree in business) found a job with the Apple marketing team. She met Prince Abdullah in 1993 when a co-worker invited her to a dinner party being hosted by his royal sister. It was love at first sight, according to Hello! magazine.
Abdullah and Rania were married just five months later, but she still wasn't destined to become queen of Jordan because her husband wasn't next in line for the throne. Abdullah's uncle was the official successor at the time, though King Hussein had a last minute change of heart and, from his deathbed, declared that his eldest should rule after him. Queen Rania has been proving that Hussein made a smart decision, becoming a hero to modern Arab women everywhere. "I am an Arab through and through, but I am also one who speaks the international language," she said. The queen's chic and sophisticated style has made her a star on the fashion scene, too.
Lady Gabriella Windsor of England
You might not know it, but there's another British royal wedding on the horizon. Lesser-known royal Lady Gabriella Windsor, daughter of the controversial Princess Michael of Kent, is all set to marry financier Thomas Kingston in 2019. Don't expect the kind of lavish affair we've become accustomed to in recent years, however. According to royal expert Robert Jobson (via the Express), the queen probably won't even bother attending the nuptials because "it may be a bit distant." A bit distant is something of an understatement — at the time of this writing, Gabriella is 51st in line to the British throne.
Just because she isn't a working royal doesn't mean she's not an interesting one. In fact, Gabriella's life is arguably all the more interesting as a result. A graduate of both Brown and Oxford, the beautiful blonde has worked several jobs. According to London's Evening Standard, she used to be a freelance writer and is currently the Arts and Travel Director at Branding Latin America, a company that "specialises in helping Latin American companies and individuals with their overseas branding."
Crown Princess Mary of Denmark
Crown Princess Mary met Crown Prince Frederik at a pub in Sydney during the 2000 Olympic Games. At the time, the unsuspecting Aussie brunette had no idea she was rubbing shoulders with royalty. "The first time we met we shook hands, I didn't know he was the prince of Denmark," Mary recalled in 2019 (via Now To Love). "Half an hour later someone came up to me and said, 'Do you know who these people are?'" After a few years of long distance (Frederik would reportedly make secret trips Down Under to see Mary), they tied the knot at a beautiful ceremony in Copenhagen.
"From today, Mary is mine and I am hers," the besotted crown prince declared at the altar. "I love her and I will protect her with all my love." The royal couple has four children: Prince Christian (born in 2005), Princess Isabella (born in 2007), and twins Prince Vincent and Princess Josephine (born in 2011). Despite previous reports that a divorce could be on the horizon, rumors about a fifth child began popping up in the Australian media in 2019.
Princess Claire of Luxembourg
German-born Princess Claire of Luxembourg has the brains to match her beauty. Described by Royal Central as "a highly educated woman," Claire holds degrees in history, German, English (which she speaks fluently, along with French and Italian), psychology, and art. She spent some time at the Atlanta International School in her younger years and also studied for two years in Switzerland, which is reportedly where she met Prince Félix, the second son of the Grand Duke and Duchess of Luxembourg.
They had two ceremonies when they became man and wife in 2013; one in Germany (as per the traditions of the bride's home town) and one in France. Today, they live in Switzerland with their two children, Princess Amalia and Prince Liam of Nassau. They aren't full-time working members of the Grand Ducal Family, but that doesn't mean they've had to get regular jobs to make ends meet. According to RTL Today, Claire's father, Hartmut Lademacher, is "a former IBM executive and founder of LHS Telekommunikation whose fortune has been valued at around $670 million." The couple reportedly spends its days running Lademacher's winery for him.
Pierre Casiraghi of Monaco
Pierre Casiraghi is Charlotte Casiraghi of Monaco's younger brother. He beat big sis to the altar in 2015, when he married the glamorous Beatrice Borromeo, a former journalist and model. Borromeo was hailed as "the most stylish European royal" by Tatler in 2018, which noted that the Italian bride managed to effortlessly make three outfit changes during her wedding. Her rugged husband also clearly knows his way around a designer brand or two, but his real passion is sailing.
In 2019, Casiraghi was named ambassador for the 10th edition of Les Voiles de St. Barth, a regatta that has steadily been attracting a more prestigious crowd since it began in 2010. "I couldn't possibly have declined such an honor to sail and spend time in Saint-Barth, while serving as the ambassador," the Monegasque royal and passionate seaman said (per Sail-World). This globetrotting royal is also every inch a family man. He and Borromeo have two sons: Stefano (born in 2017) and Francesco (born in 2018).
Princess Tatiana of Greece and Denmark
Princess Tatiana of Greece and Denmark was once described as the "prototypical princess" by Vogue magazine's Stephen Heyman, who was blown away by her charm as well as her "flaxen hair, perfect teeth, arresting green eyes [and] enviable posture" when he met her in 2016. She looks and acts like she was always destined for royalty, but in truth, the Venezuelan-born beauty is very humble. "I do not feel like a princess," she said shortly after her wedding to Prince Nikolaus, son of deposed Greek King Constantine II. "I do not feel that I married a prince, with a title. Well actually, yes, he is my prince, but nothing more."
Greece has a complicated relationship with its royals (who are now royal in name only), but Tatiana has been doing her best to change that. She was living what Heyman called a "posh yet discreet life" in London until the exiled Greek royal family started getting homesick. King Constantine II returned to his homeland in 2013, following the example of Prince Nikolaus and his wife. Tatiana spoke no Greek at the time, but she reportedly fell in love with Athens and the people of Greece.
Sheikha Maitha of the United Arab Emirates
Her name might be a bit of a mouthful to those unfamiliar with Arabic, but don't tell Sheikha Maitha bint Mohammed bin Rashid Al Maktoum that. As the daughter of the Prime Minister and Vice President of the United Arab Emirates and Ruler of Dubai, Maitha has some serious clout in the Arab world, and we don't just mean politically. The Sheikha is skilled in both karate and taekwondo and even represented her country in the latter at the 2008 Summer Olympics in Beijing, becoming the first woman from the United Arab Emirates to compete in the Games.
"I have carried the UAE flag at many championships before, global and regional, but doing the same in Beijing is a different feeling, something completely different," she told Sport 360. She also became the first woman from the UAE to win a gold medal in karate at the Asian Games, but nowadays, she seems to be focused on polo. "In the '90s, women competing in sport was unheard of, but my father was the first person to support women in sports," she told Gulf News in 2019.
Prince Amedeo of Belgium
This lesser-known European prince is the nephew of King Philippe, the reigning monarch of Belgium. The Independent ranked Prince Amedeo among the world's most eligible bachelors in 2013, including him on its "good prince guide" list. "The heir to the House of Austria-Este is reputed to be serious, thoughtful and ambitious," the British newspaper reported, though he wasn't strictly single at the time. Amedeo had been with girlfriend Elisabetta Rosboch von Wolkenstein for seven years when they married in 2014.
The Italian (who is better-known as "Lili") looked stunning as she walked down the aisle in a Valentino gown during a dream ceremony at the Basilica Santa Maria in Trastevere, Rome. Two years later, the couple welcomed daughter Anna Astrid, who is seventh-in-line to the throne of Belgium. "It's something new for us," Amedeo said shortly after her birth in 2016 (via Hello! magazine). "We're a little nervous but it's fantastic. It's a new life that begins." In 2017, the prince and his wife (who both lived and worked in New York for a time) announced that the family was moving to Switzerland so Amedeo could take up a new job at his father's bank.