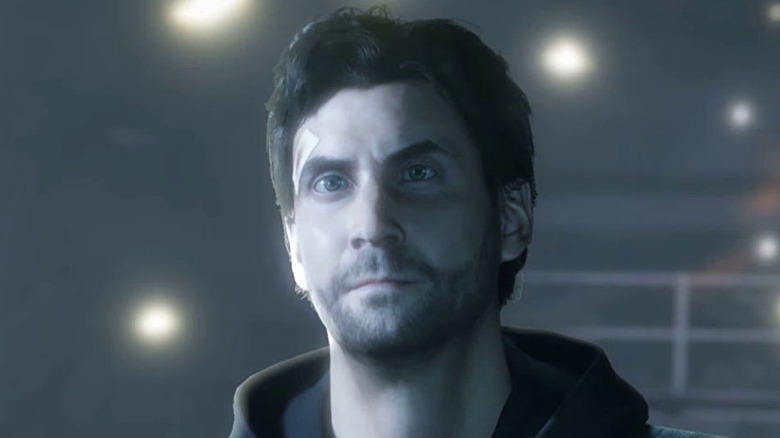 There doesn't seem to be a shortage of video game TV and film adaptations these days. "Sonic the Hedgehog 2" recently made video game movie history, HBO is making a "The Last of Us" TV show, and Netflix's upcoming "Resident Evil" series has spawned a lot of commentary. With other recent examples including film versions of "Uncharted" and "Monster Hunter," it's only natural to wonder which properties will be adapted next. Now it seems the patience of longtime "Alan Wake" fans is about to be rewarded.
Over a decade after its initial launch, the original "Alan Wake" received a fully remastered release. Additionally, last year's Game Awards showed developer Remedy Entertainment formally announce that "Alan Wake 2" is finally on the way. While that hotly-anticipated sequel won't arrive until sometime in 2023, its cast list proved great news for fans. Even more exciting is the promise of additional "Alan Wake" content on the horizon in the form of a TV adaptation.
AMC plans to make an Alan Wake TV series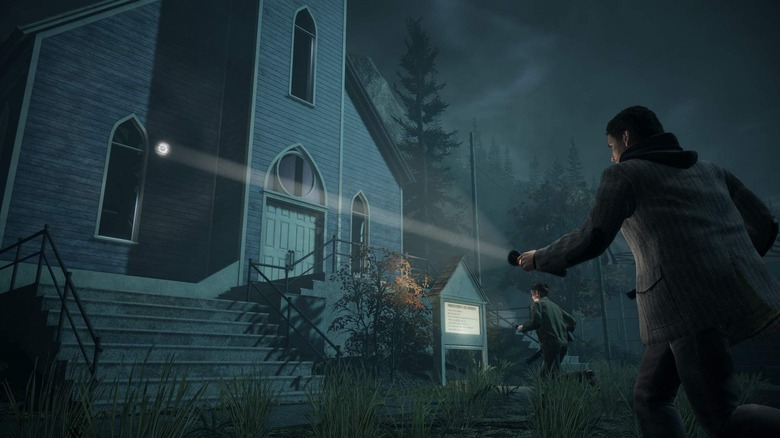 Speaking in a video celebrating the 12th anniversary of the original game, creator Sam Lake revealed that AMC purchased the rights to "Alan Wake." Lake was tight-lipped about the project, but had this to say: "We have been collaborating on making a TV show happen. Nothing more to share at the moment, but we will certainly let you know when there is something to announce."
The reveal might not sound like much, but according to Variety, plans to create an "Alan Wake" series have been in motion since 2018. Peter Calloway, who previously worked on "Legion," will assume the role of showrunner, but this doesn't mean that Sam Lake won't have any creative input. He'll act as an executive producer.
Regarding the amount of time it has taken to get the project off the ground, Lake stated, "Sometimes making video games takes a long while. Well, it kind of turns out that now and again making a TV show can take even longer." With the absence of a release date for the series, and the second game scheduled to come out next year, there may not be too much "Alan Wake" content in the near future. But since fans managed to wait eleven years for the first entry's remaster, perhaps they can wait just a little bit longer.