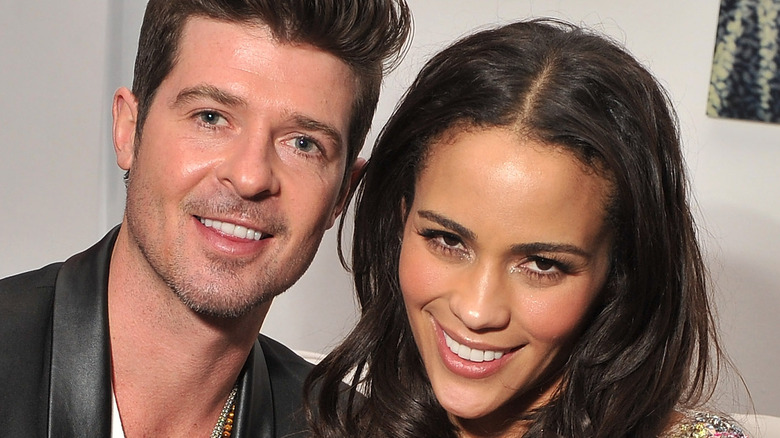 This article contains references to domestic abuse, child abuse, mental health issues, and addiction.
The fact that many celebrity relationships crash and burn probably isn't all that surprising, considering all the public scrutiny those relationships have to endure. But what might raise an eyebrow is how nasty celebrity custody fights can be. Sure, some may know the details of the more well-known custody battles, like the fight between Brad Pitt and Angelina Jolie or the ongoing tussle between Denise Richards and Charlie Sheen. And who could forget the toxic open courtroom custody case between Christie Brinkley and Peter Cook, since it was such a doozy? But there are other celebs who got into messy custody battles that you might have missed.
Naturally, these stories involve all kinds of accusations being hurled back and forth between warring former couples. Plus, some of these battles were long and drawn out, while others wrapped up much quicker. But they were all super contentious and left fans debating and choosing sides, so they have that in common. Put it like this, with all of the breakups and custody fights in Hollywood, the fact that we whittled this list down to 14 couples should show just how nasty their fights have been. So, let's get into it.
Tyrese and Norma Mitchell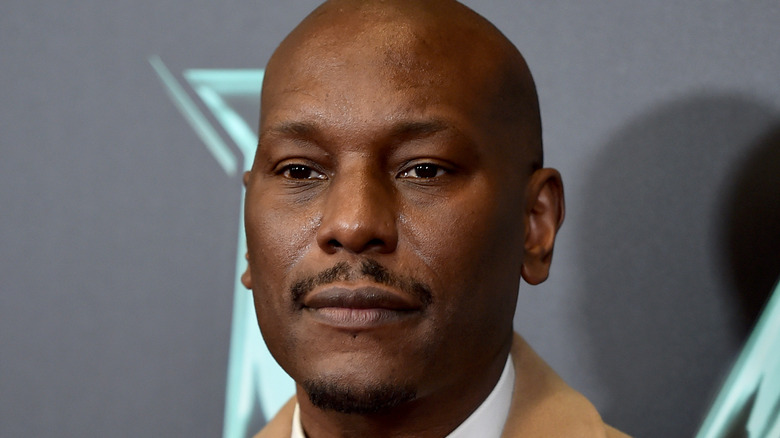 In April 2022, singer and actor Tyrese Gibson took to Instagram to share that he'd been struggling emotionally. Among other grievances, he referenced his divorce from second wife Samantha Lee as a partial reason as to why. But that wasn't the first time Gibson had opened up about his relationship woes. In 2017, he posted a nearly seven-minute-long video to Facebook (via People) while going through a vicious custody battle with his first wife, Norma Mitchell.
In the clip, the "Fast & Furious" star wept uncontrollably and said that he was unable to see his eldest offspring. "Don't take my baby. Please don't take my baby," Gibson pleaded. "This is all I got … I've been away from my baby for two months. I just want my baby and no one is listening, 'cause no one is in the courtroom." Gibson then expressed confusion on whether he was doing something illegal by talking about the custody case on social media.
Per TMZ, Mitchell had previously claimed that Gibson had spanked his daughter so severely she couldn't sit down, which he denied. The actor's ex also filed a permanent restraining order, meaning he would've had to stay away from Shayla, but it was shot down by the court. Weeks after his emotional video had gone viral, TMZ reported that the judge gave 50/50 custody to Gibson and Mitchell, which seemed to end much of the drama between them.
Robin Thicke and Paula Patton
Paula Patton and Robin Thicke began dating as youngsters after meeting at an under-21 nightclub in Los Angeles. This is pretty much the order of their union after that: They married in 2005, their son Julian Fuego came in 2010, and their divorce arrived in 2015. Two years later, their custody battle became heated.
The Los Angeles Times reported that Patton accused her ex of using drugs and alcohol and of being physically and emotionally abusive to her. Thicke's attorneys flat out denied the claims, saying they were Patton's way of fighting dirty during the trial. She was regardless granted a temporary restraining order against him, meaning Thicke could only have monitored visits with Julian. According to ET, the actor also accused the "Blurred Lines" performer of child abuse — he was later cleared of the claims by Child Protective Services.
A few months later, the dust finally began to settle for the former lovebirds and they reached a custody agreement. Per People, it was decided that the two would share custody, with Thicke caring for Julian from Monday through Wednesday, and Patton taking the child on Wednesday through Friday. Weekend custody would be alternated in equal turns between the two. In 2021, Thicke told "Extra" that he and his ex managed to make peace after committing to co-parenting therapy together. "That really opened the door for communication in a much better way for us," he said. "And our son is thriving."