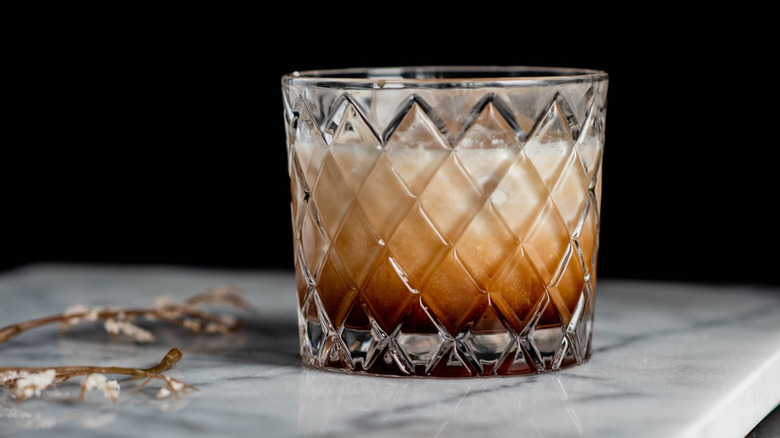 The White Russian is a perfect blend of sweet and intoxicating, like a desert in cocktail form. While the White Russian is revered as a classic cocktail with a rich history, it's definitely gained more popularity over the years. After all, who can resist the perfect blend of creamy and boozy flavors? It's not often that you add heavy whipping cream to a cocktail, so the White Russian definitely has uniqueness points over other cocktails!
It's tough to say whether the drink is made so delicious because of the bite of the vodka or the smoothness of the coffee liqueur. It's probably the juxtaposition of the two, which makes getting the balance of the mix perfect an important task. Luckily, recipe developer Michelle McGlinn has put together a recipe to make the perfect White Russian. After one or two of these strong but smooth drinks, you won't be able to help grinning as you settle into what will no doubt be a stellar evening. Then, you might just have another because they really go down so easily.
Gather the ingredients for a White Russian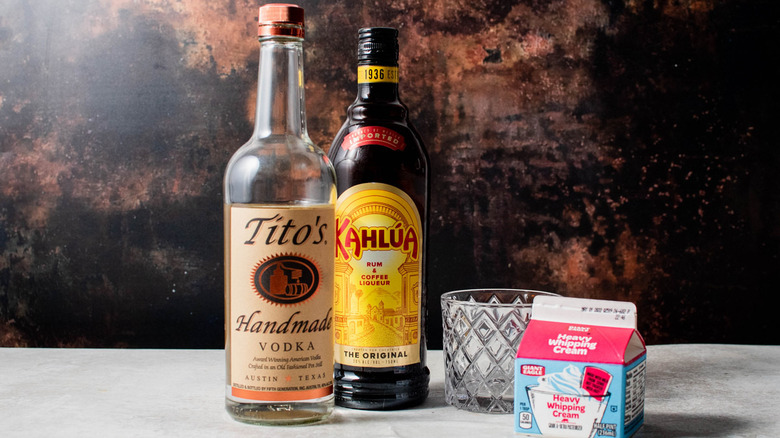 Only a handful of ingredients go into this recipe, and a key one is vodka. You'll also need some Kahlua coffee liqueur, heavy whipping cream, and a nice glass to drink out of.
Add the vodka to a rocks glass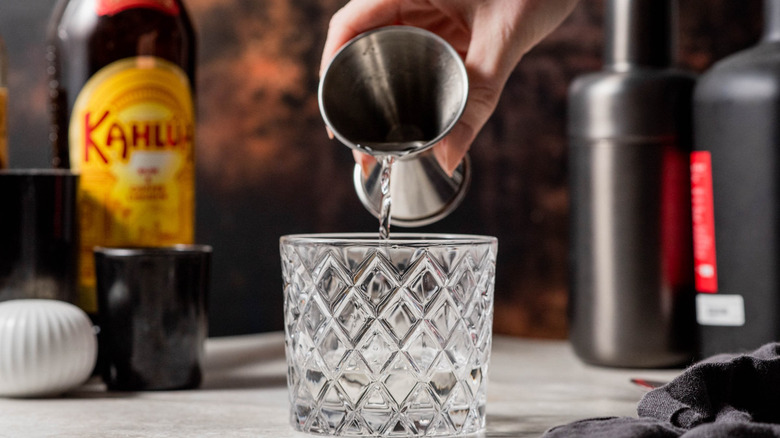 Start by pouring the vodka into a rocks glass. "I really like Tito's Vodka, it is a high-quality vodka for an affordable price," McGlinn suggests. Of course, the vodka you ultimately go with is up to you, but it's definitely worth splurging on a higher quality brand, considering it makes up half of the cocktail.
Add the Kahlua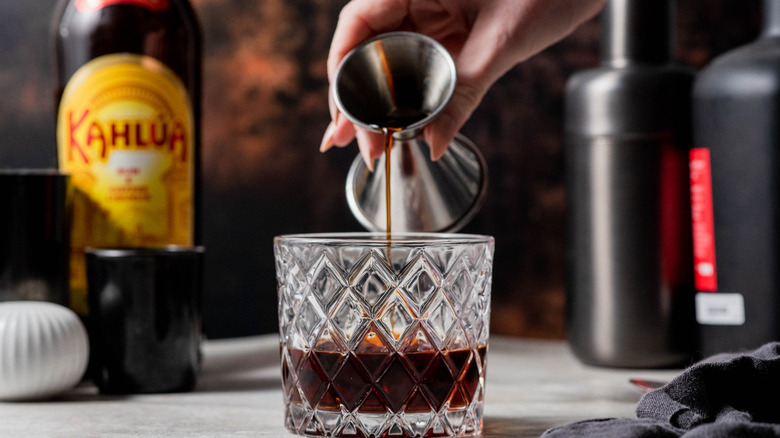 Pour the Kahlua into the glass with the vodka. While McGlinn highly recommends Kahlua for this, she adds, "any coffee liqueur will work. There are some delicious, fancy options out there."
Once you've added the liqueur, add large ice cubes and stir. McGlinn explains, "I prefer using larger cubes because they melt slower and hold the cream on top, but standard cubes will chill the drink properly too."
Add the cream and stir to finish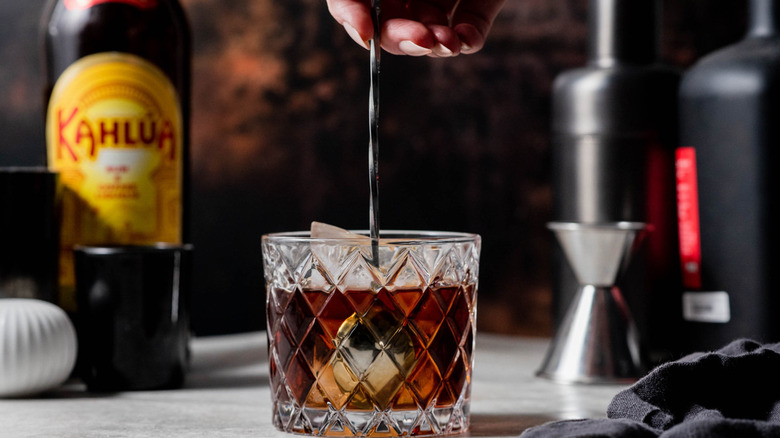 Pour the heavy cream over the mixture steadily. "Always pour the cream right before serving," McGlinn notes, otherwise it could curdle.
Gently combine the ingredients by sticking the spoon into the white Russian and swirling once. Sip and enjoy the creamy coffee flavor, and don't be surprised when you're tempted to make another round.
2 ounces vodka
1 ounce coffee liqueur
1 ounce heavy whipping cream
Pour the vodka into a rocks glass, followed by the coffee liqueur.
Add ice cubes to the glass.
Pour the heavy cream over ice cubes.
To gently combine, stick the spoon into the drink and swirl once.
Serve immediately and enjoy.