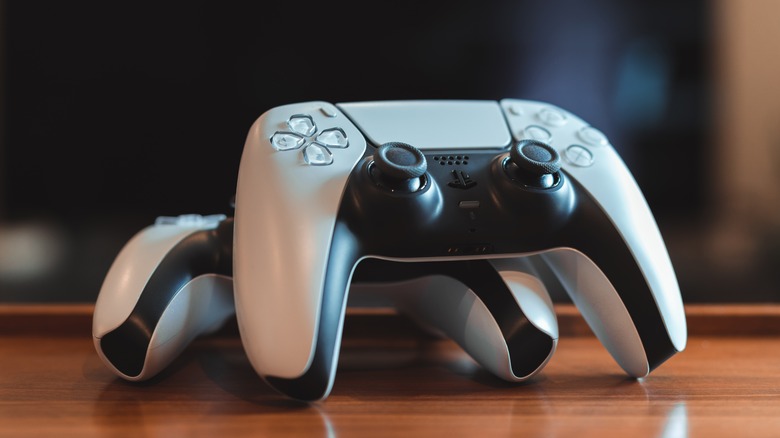 In a post on its PlayStation Blog, Sony revealed at least some of the games that will be included as part of PlayStation Plus once its new subscription tiers launch in June 2022, and the lists (yes, lists) are pretty extensive. As a recap, the Essentials plan is basically the same PS Plus service you may already be familiar with; it includes the same perks, including a rotating selection of free game downloads each month, PSN discounts, multiplayer access, and cloud saves. The Extra plan adds a catalog of up to 400 or so downloadable PlayStation 4 and PlayStation 5 games to everything in Essentials.
The top-tier Premium (Deluxe in regions that don't support cloud streaming) plan includes all of the perks from Essentials and Extra plus support for streaming PlayStation 3 games, streaming and downloadable PlayStation 2 and PSP games, timed full game trials, and PlayStation Now-style game streaming for an assortment of original PlayStation, PS2, PSP, and PS4 games. June's PS Plus freebies bound for all of the upcoming tiers are still being left ambiguous for the time being, but the starting lineup of available PS4 and PS5 titles for Extra and Premium (or Deluxe) subscribers is still pretty substantial.
The PS4 and PS5 lineup
PS Plus Extra and Premium (or Deluxe) members will have access to a lot of games from third-party companies as well as PlayStation-owned properties. Legendary Fromsoft adventures like "Bloodborne" and the recent PS5 remake of "Demon's Souls" are at the top of the list, along with other favorites like Metroid-y roguelike "Returnal," 2018's "God of War," fan favorite open-world comic adaptations "Marvel's Spider-Man" and the "Miles Morales" spin-off, and even cult favorites like "Medieval" — and that's just the stuff Sony is attached to.
Third-party offerings are also going to be pretty robust, highlighting everything from indie darlings like "Celeste" and "Hollow Knight" to AAA releases like "Batman: Arkham Knight" and "Marvel's Guardians of the Galaxy." If you're more interested in fighting games, well, those are on the list, too. "Mortal Kombat 11" and "Soul Calibur VI" are there if you want something more akin to a traditional 1-on-1 battle, or there's "Naruto Shippuden: Ultimate Ninja Storm 4" for something a bit more chaotic.
Classic games and time trials
Premium (or Deluxe) members will also have access to older games from the original PlayStation up through the PS3, along with being able to play 2-hour timed trials of full releases. Initial trialed games will include big names like "Horizon Forbidden West," "Tiny Tina's Wonderland," and "Cyberpunk 2077" to start, with more unannounced games to be added in the future.
Classic titles aren't just being put up on the service as-is, either. Original PlayStation and PSP games such as "Tekken 2," "I.Q. Intelligent Qube," and "Hot Shots Golf" will be presented with a new user interface that includes menus for saving anywhere and rewinding time. Meanwhile, some PS2 and PS3 classics like "Ape Escape 2," "Dark Cloud 2," and "Wild Arms 3" will be able to display at higher resolutions and improved frame rates (compared to their original releases).
And no worries if you've previously paid for and downloaded any of the original PlayStation or PSP games on the list. According to Sony, you should be able to download the PS4 or PS5 versions of them directly off of PSN without having to sign up for PS Plus or buy them a second time. That said, if you haven't bought any of these classic games before and you just want one or two of them without subscribing for anything, some (unspecified) classics will also be available for individual purchase outside of a PS Plus membership.
Ubisoft+ Classics is also a thing
Finally, there's Ubisoft+, which is Ubisoft's own subscription plan currently available on Amazon Luna, PC, and Stadia, with plans to expand to PlayStation and Xbox consoles in the future. It offers access to more than 100 of its own games as a separate membership outside of PS Plus. However, Ubisoft+ is getting its own PS Plus spinoff called Ubisoft+ Classics that will be included in the Extra and Premium tiers.
Ubisoft+ Classics plans to launch with 27 games to start and expand to 50 by the end of 2022. The initial selection looks pretty decent, with popular titles like "Assassin's Creed Valhalla," "For Honor," and "Watch Dogs," but more niche examples like "Far Cry 3: Blood Dragon," "Trackmania Turbo," and "ZOMBI" will also be included. PS Plus Essentials members won't have access to Ubisoft+ Classics, unfortunately, but at least the service will be rolled into Extra or Premium subscriptions at no extra cost.