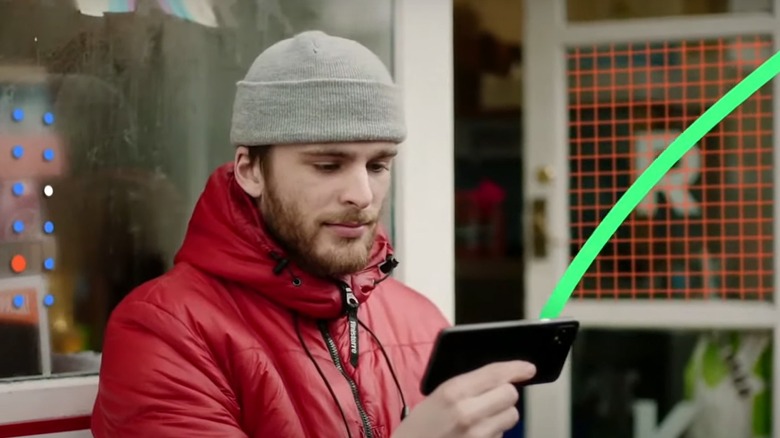 At a jampacked Google I/O 2022, Google shed some light on the new features and improvements set to arrive with Android 13. There's not much to be seen here in terms of aesthetic refinements except a few Material You theming tweaks, but a number of functional upgrades appear quite meaningful. Granular changes to the software system range from behind-the-scenes tidbits to modifications that might very well affect the way you use Android almost immediately.
For example, instead of the "Files and media" access granted to apps, two new options take its place: "Photos & videos" and "Music & audio." Moreover, instead of granting an app full access to the media library, users will be able to give access to only the exact photo or video that the app wants to use.
A unified Security & Privacy settings page is also coming to Android 13 that puts all data privacy and security settings in one place, complete with colored indicators for each one to show the safety status. Google is also making cutbacks on location access granted to apps. For example, apps that perform Wi-Fi scanning procedures won't be able to access location data. Users will be notified when an app gets access to their clipboard, and there will also be a new system that automatically deletes clipboard history so that apps can no longer access older copy-pasted content.
Evolution of the back gesture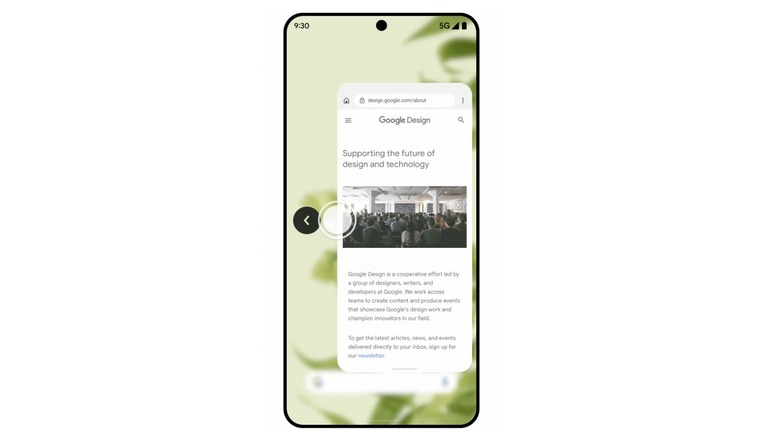 A predictive back gesture will also make its way to Android phones with the upcoming OS upgrade. In a nutshell, this functionality will tell users where the back gesture will lead them to, by showing them a preview. For example, if you perform a side-swipe back gesture in Chrome but there is no previous page to lead back to, the Chrome window will shrink and give a glimpse of the home screen, which means performing the gesture will close the app and land you on the home screen. This gives users the opportunity to cancel the back gesture after seeing what it will do, or choose to proceed. Here's how it works:
Android 13 also overhauls the app restriction system with new options that will affect how much background work they can perform, building on app restriction levels introduced in test versions of Android over the past few years. An app can now enjoy a free hand with the "unrestricted" privilege, run on a "Background Restricted" mode, apply restrictions with a bucket approach, or enable the "Optimized" preset that can pick between four status choices – Active, Working Set, Frequent, and Rare. Users will also be notified if an app is consuming too much battery. The company is also reviving the Google Wallet, adding support for storing details such as driver's licenses, vaccine certificates, car keys, tickets, and ID cards, among other documents.
Reviving the cause of Android tablets, too
Android 13 also builds upon the foundations of Android 12L. The taskbar will now support a drag and drop gesture that lets users quickly launch the split-screen view for using two apps side-by-side. Palm rejection is also getting a huge boost, as users will be able to rest their hands on the screen while using a stylus. Google is updating more than 20 of its own apps to offer the best experience on tablets, and is already working with the likes of Facebook and TikTok so that their apps can make the best use of the extra screen real estate.
Android 13 also adds support for HDR video capture in third-party apps, thanks to an update destined for the Camera2 API. Another noteworthy feature upgrade is per-app language preference. In Android 13, users will be able to select the UI language for each app to their liking. In ecosystem-related news, Google also announced that end-to-end encryption is coming to group RCS chats in the Messages app. Just like WhatsApp, the added layer of encryption for group chats will prevent any third party from taking a peek at the conversation, including Google.
Some meaningful audio upgrades
On the audio side of upgrades, Android 13 brings built-in support for Bluetooth LE Audio. Touted to be the next-generation Bluetooth standard, it introduces support for LC3 codec that promises higher quality audio transmission while consuming less amount of power. BLE Audio also enables a broadcasting function that will let a source device share audio across friends or family members' phones. For music enthusiasts, MIDI 2.0 support makes its way to phones with Android 13. MIDI 2.0 adds bi-directionality, enhanced 32-bit resolution audio support, and granular profile configurations.
The upcoming Android update also introduces support for a familiar audio enhancement called Spatial Audio, something that AirPods users must definitely be familiar with. With ExoPlayer 2.17 in Android 13, Spatial Audio is available and active by default.
Android 13 introduces a fresh take on the media playback tile that shows a wider set of controls and has been expanded to borrow the look of the ongoing song's album art. With improved aesthetics and enhanced UI, this tile has been implemented across both phones and tablets in Android 13.