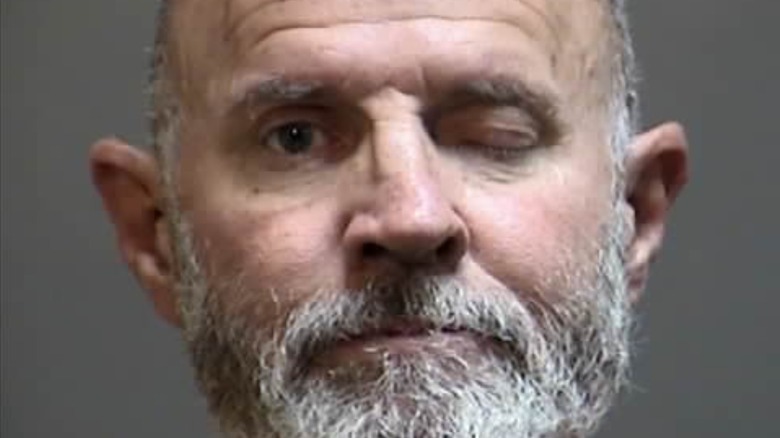 After years of wondering where missing person Brittanee Drexel was, police disclosed new evidence in the case 13 years after she vanished (via The Washington Post). Drexel's remains were finally found — and the man who is accused of her murder has a long and disturbing criminal past.
According to Count on 2 News, Raymond Moody's criminal history started many decades ago. He was convicted in California courts in 1983 of rape, kidnapping, and sexual misconduct with a minor. Per ABC15 News, his victim was just 8 years old. USA Today reports that he spent 21 years in prison for this crime (but claimed the victim was 9) and an additional seven sexual assault charges, but his jail time was cut short of the original 40-year sentence.
Per ABC15 News, after Moody's first conviction, he left California. Moody relocated to Georgetown County, South Carolina, where he was originally from, in 2004. According to Count on News 2, Moody was arrested once again in 2008. He was charged with disorderly conduct and indecent exposure. The next year he moved into a motel in close proximity to Myrtle Beach the day before Brittanee Drexel arrived for her spring break.
Brittanee's trip to South Carolina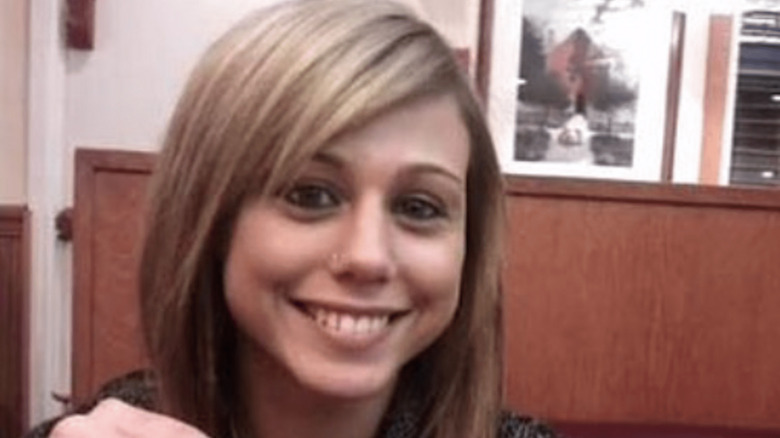 In New York, Brittanee Drexel's parents were wary about their teenager going to Myrtle Beach unsupervised during spring break, according to The Washington Post. They told the 17-year-old not to go — her mother, Dawn Drexel, had a bad feeling about the trip. Dawn told People, "I told her I just felt something was going to happen to her," she said. "I just felt it."
But Brittanee didn't listen. It took a few days before her parents realized she had gone to Myrtle Beach anyway, despite their warnings. At first, Dawn and Brittanee's father, Chad Drexel, didn't actually realize she had left New York and thought she was just staying with friends in the area. According to what Dawn Drexel told People, "She'd never done anything like this before."
Brittanee did finally call her mother to apologize for their fight over the trip but said she wanted to stay with her friends to cool down from the argument. But after going on the South Carolina trip without adult supervision, Brittanee went missing within days.
Last known sighting
Brittanee Drexel started the trip on April 22, 2009 (via The Washington Post). Three days later, she was spotted on security camera footage from a nearby hotel where she'd been hanging out with friends. Brittanee left the Blue Water Resort around 9 p.m. on April 25 according to Rochester First. As she trekked the mile and a half walk to the Bar Harbor Hotel, where she was staying, she texted her boyfriend to tell him her whereabouts.
According to The Washington Post, police believe that Raymond Moody spotted Brittanee on April 25, 2009. He reportedly kidnapped and raped her before strangling her to death that day and hiding her body in the woods. But in 2016 the FBI told reporters that they believed the 17-year-old had been held somewhere for some time against her will before being killed, per the Democrat & Chronicle.
Brittanee's remains were found about 35 miles from her last known whereabouts. Police were able to use DNA evidence and dental records to determine the identity of the remains. It was Moody who told investigators where to find the missing teen, according to Count on 2 News.
Traffic ticket proves Moody was in Myrtle Beach
After killing Brittanee Drexel in 2009, Moody didn't get immediately caught — so his crime spree continued. WBTW News 13 reports that the day after Brittanee was reported as missing, Moody actually got pulled over by police for unrelated reasons. He had committed a traffic violation in the area surrounding Myrtle Beach. According to Rochester First, Moody later tried to say he was out of town during Brittanee's kidnapping, but this ticket served as evidence to the contrary.
Per Count on News 2, in 2009, he was arrested for committing a violation of the South Carolina Sex Offender Registry, but it was apparently unrelated to Brittanee's disappearance. Then, in 2011, police searched the hotel room Moody had been staying at when the teen went missing (per ABC15 News). And WBTW News 13 reports that in 2012, police named Moody as a person of interest in the Brittanee Drexel case. But for another decade after that, he was not charged with any crime related to the missing girl.
Another suspect?
At this point, per Rochester First, Brittanee's parents had talked about their missing daughter on national TV shows like "Dr. Phil" and "Disappeared," a Discovery Channel show. They had organized nearly 50 different search parties, with numerous searches stemming from anonymous tips.
In 2016, the FBI actually named another suspect, according to ABC 13 WHAM. Timothy Da'Shaun Taylor reportedly failed a lie detector test when asked about the Brittanee Drexel case. Taylor maintains his innocence and lack of involvement in the case and has not been charged with a crime.
The same year, police were able to glean more information about Brittanee's final hours, saying that she had been kidnapped and later killed. Still, they were not able to make any arrests.
According to WBTW News 13, Raymond Moody was arrested on May 4, 2022, on obstruction of justice charges. His bail is set at $100,000. The date of the new charge is listed as the day Brittanee Drexel went missing — April 25, 2009.
Raymond Moody's confession
Per Count on News 2, Moody confessed to the murder of Brittanee Drexel and led them to her remains, but police have not detailed why he suddenly decided to come clean. The teenager was recovered on May 11, 2022. The warrant for Moody's arrest described his intentions to purposely hide and dispose of Brittanee's body (via ABC15 News). Investigators believe the girl was killed at the Santee River, but Moody then moved her body to Old Town Avenue, where her remains were recovered more than a decade later.
Brittannee's remains were sent to her hometown on May 18, according to WHAM 1180, where her family can finally lay her to rest and hold a celebration of life to honor the young victim. The Washington Post reports that after 13 years of searching and waiting for answers, the Drexel family now finally knows what happened in her final days. They have started to find closure after 13 years of searching, and plan on working with local prosecutors as the case progresses.