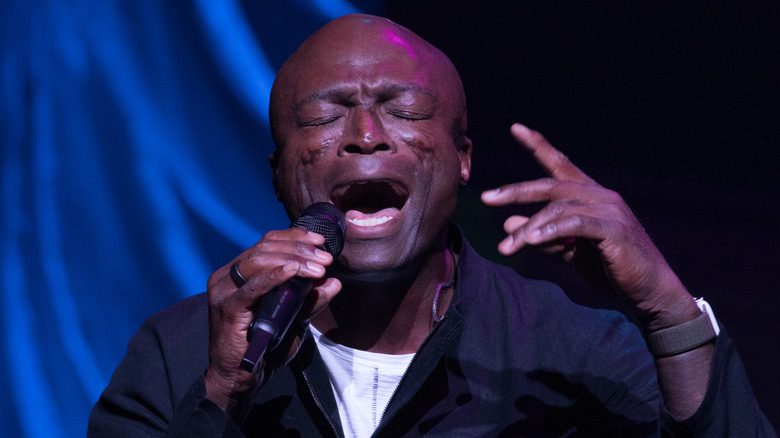 Henry Olusegun Adeola Samuel, popularly known as Seal, is a British musician who has managed to appeal to millions of fans for his melodious voice and soothing singing style. He has sold as many as 20 million records globally. One of his most popular songs is "Kiss from a Rose," still celebrated for its easy appeal. Some of his other major hits include "Love's Divine," "Crazy," "Don't Cry," "Human Beings," and "I Am Your Man."
Seal didn't have it easy before he started his professional music career. He experimented with various jobs, such as working in a fast food eatery and trying to make ends meet as a bike messenger. In the 1990s, he made it big in the music scene, and after that, there was no looking back.
Seal has racked up several honors over the course of his career, including four Grammy wins and three Brit Awards, among others. Besides making music, the singing sensation has also served as a coach for participants on the Australian version of the TV show "The Voice." Seal has lived anything but an ordinary life. Here are some lesser-known facts about the musician's life.
Seal's childhood was unstable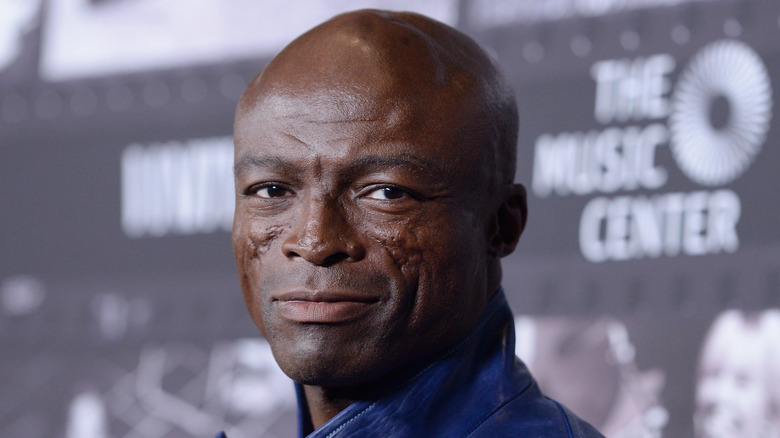 Seal had a hard time as a child. He was born in London on February, 19, 1963, to parents of Nigerian descent, per Hello. His parents were struggling to put food on the table and decided not to keep their baby, handing him over to foster parents in Essex. However, when Seal was four, his mom came back into his life and forcibly moved him back to London. According to a New York Times profile on Seal, the singer didn't have a great relationship with his mother, who was sent back to Nigeria when he was six years old.
Following this incident, Seal started living at his dad's place. He was initially in awe of his father, who, unfortunately, seemed to dislike his son immensely. He often hit young Seal with items like belts and whips. He was a strict disciplinarian who hoped that his son would grow up to become a renowned doctor or lawyer. Seal eventually fled home as a teenager and only returned to take his dad's ashes back to Nigeria.
In an interview, Seal briefly reflected on his tough beginnings. "My childhood was fractured. It was filled with violence and abuse and a complete and utter lack of love," he stated. "I became a kid who lived in his head because I had to create an alternative reality for myself."
A teacher encouraged Seal to sing
While Seal's father was less than thrilled about his love for music and performing, an observant teacher noticed his talent and was keen on Seal honing it further. Inspired by his teacher's faith in his abilities, Seal decided to sing at a parent-teacher association event. He was only 11 years old, inexperienced but optimistic. His performance was a rather a cappella rendition of Johnny Nash's song, "Bright Sunshiny Day." According to The New York Times, Seal described this performance as simple and free of any frills, stating that it was "as 'fraidied up as you could get."
Seal's fascination with music led to more beatings from this father, who wanted him to focus on other goals. "My parents had never heard me sing before," Seal told The Guardian years later. "There wasn't a great deal of communication in the house. There was this really cool teacher who I idolised — I certainly didn't idolise my father — and he always used to say, 'You've got a really good voice'. I would never really take his word for it, but he got me to sing on stage. I remember closing my eyes and singing, and at the end of it, everyone's clapping, and I opened my eyes and there was a look of disbelief on my parents' faces. And at that point I knew."