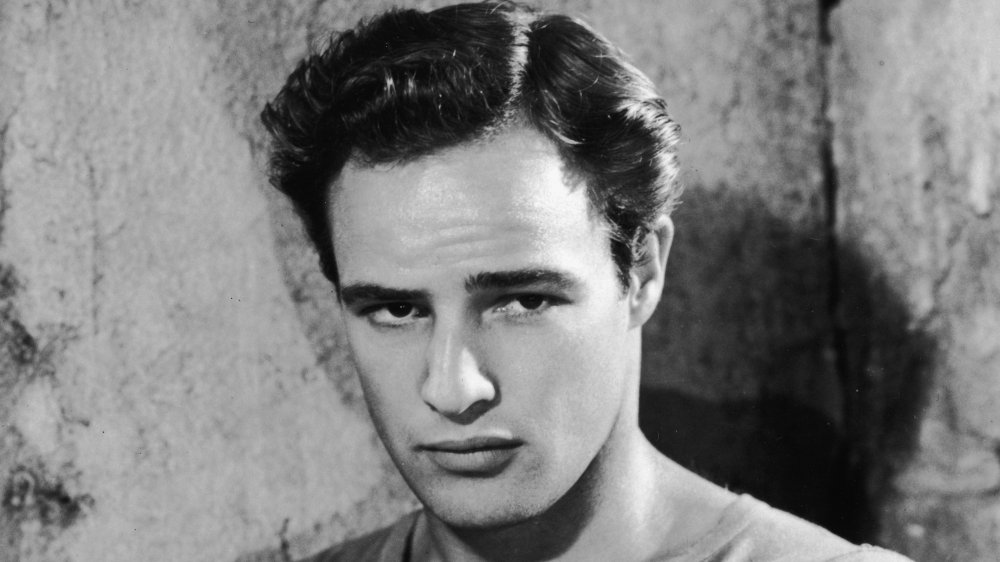 Let's state the obvious: Being a gay celebrity during the days of Old Hollywood was no walk in the park. Behind Tinseltown's glitzy facade loomed the specter of Hollywood's "sexual gestapo," a term coined by Matt Tyrnauer, director of the documentary Scotty and the Secret History of Hollywood (via NPR). "It was very difficult," he said, "for people to have authentic lives." And Tyrnauer should know: His film profiled L.A. personality Scotty Bowers, who reportedly acted as a "confidante, friend, and pimp for Hollywood's closeted movie stars."
The threat of exposure was real and ever-present for these entertainers. Per Tyrnauer, studio contracts contained so-called "moral clauses" that could instantly vaporize a lucrative career. Meanwhile, the Los Angeles Police Department's vice squad were all too willing to bust celebrities, often working in cahoots with the press in their quest to hobble reputations.
Definitively name-checking these stars is impossible, as they were all in the closet throughout their careers. SFGate cannily suggested that "gossip is where the real truth lies" in this arena, and there's plenty of gossip to spare. Bowers has proven to be loose-lipped on the subject, and sordid "tell-alls" like the Hollywood Babylon series — written by author and filmmaker Kenneth Anger — have kept the speculation swirling for decades. Here's a roundup of Old Hollywood stars who were reportedly gay.
James Dean's alleged Old Hollywood relationship with Marlon Brando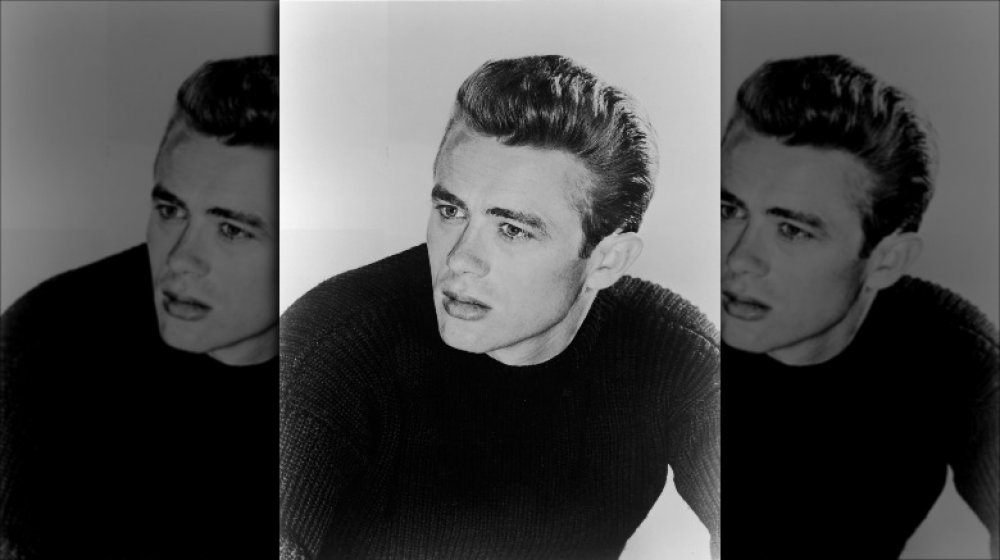 Actor James Dean reportedly dodged the draft during the Korean war by "[kissing] the medic," as he is said to have quipped to gossip columnist Hedda Hopper (via Kenneth Anger's Hollywood Babylon II). As could be expected given that statement, Dean reportedly had to address rumors about his sexuality during his lifetime. According to Salon, Dean once claimed, "No, I'm not homosexual, but I am also not going through life with one hand tied behind my back."
Judging by other reports, Dean may have occasionally enjoyed going through life with both hands tied behind his back. In the biography James Dean: Tomorrow Never Comes, authors Darwin Porter and Danforth Prince alleged that Dean enjoyed "kinky sado-masochistic sex" with actor Marlon Brando (via Express). He'd reportedly wait outside Brando's apartment like a "puppy dog," and ask Brando to burn him with cigarettes during sex (per the Daily Mail). Composer Alec Wilder claimed "they were definitely a couple," adding, "Of course, the words 'sexual fidelity' would be unknown in each of their vocabularies."
Brando wasn't Dean's only alleged same-sex conquest. Talking to Ronald Martinetti for his biography, The James Dean Story, advertising exec Rogers Brackett claimed, "I loved him, and Jimmy loved me" (via Salon). In the book James Dean: The Biography, author Val Holley claimed Brackett "took [Dean] in when almost no one else believed in him" and felt their relationship was the real deal, as noted by Real James Dean.
Marilyn Monroe's alleged same-sex love affairs
In her 2012 book, Marilyn: The Passion and the Paradox, author Lois Banner claims Marilyn Monroe "desired women, had affairs with them, and worried that she might be lesbian by nature" (via The Guardian). In her lifetime, Monroe allegedly enjoyed sexual dalliances with the likes of Elizabeth Taylor, Barbara Stanwyck, Marlene Dietrich, and Joan Crawford, according to Michelle Morgan's biography Marilyn Monroe: Private And Undisclosed (via the Daily Mail). In regards to that last escapade, transcripts of Monroe's therapy sessions with Dr. Ralph Greenson suggest that she once bragged, saying, "Oh yes, Crawford. We went to Joan's bedroom. Crawford had a gigantic orgasm and shrieked like a maniac." Meanwhile, Judy Garland reportedly claimed Monroe pursued her at a party. "Marilyn followed me from room to room," she's quoted as saying.
After Monroe and baseball legend Joe DiMaggio divorced in 1954, he reportedly told journalist Walter Winchell that their relationship ended because of Monroe's preference for women. The actress reportedly bedded two of her acting teachers, Paula Strasberg and Natasha Lytess, and reportedly dumped the latter in a "brutal" fashion, refusing to take Lytess' calls. "I was the older one, the teacher, but she knew the depth of my attachment to her," Lytess later said of the relationship. "She exploited those feelings as only a beautiful younger person can."
Opening up further about the end of the affair, Lytess claimed, "She said she was the needy one. Alas, it was the reverse."