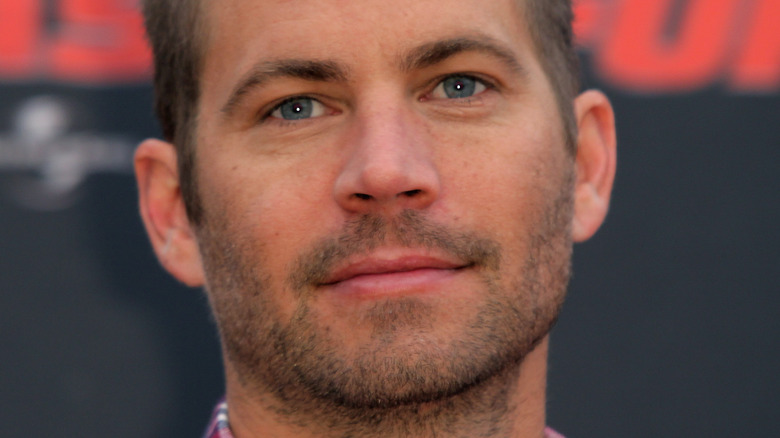 Collectively, we become so enamored with our celebrities, the artists and charismatic figures who make TV, movies, music, and sports so transcendently captivating, that we want to know everything about them — how they grew up, who they're dating, who made the clothes they're wearing, and even how they're coping during a personal struggle. The insatiable but pleasurable desire to flesh them out and make them feel like whole people we know personally blurs the lines between public and private, and fact and fiction.
Probably none of these journeys into the off-screen or off-the-record lives of celebrities is more personal, more exceedingly intimate than when their autopsies are entered into the public record, the curious and often sordid factors of their surprising or early deaths laid out for all the world to see. They aren't a fun read, but it is interesting (and also heartbreaking) to learn how those seemingly immortal larger-than-life figures shuffled off that proverbial mortal coil. Here are some recent celebrity deaths that shocked the world, until the surprising details of their autopsies stunned even more.
This article contains reverences to substance abuse and suicide. If you or anyone you know is struggling with addiction issues, help is available. Visit the Substance Abuse and Mental Health Services Administration website or contact SAMHSA's National Helpline at 1-800-662-HELP (4357). If you or anyone you know is having suicidal thoughts, please call the National Suicide Prevention Lifeline​ at​ 1-800-273-TALK (8255)​.
Prince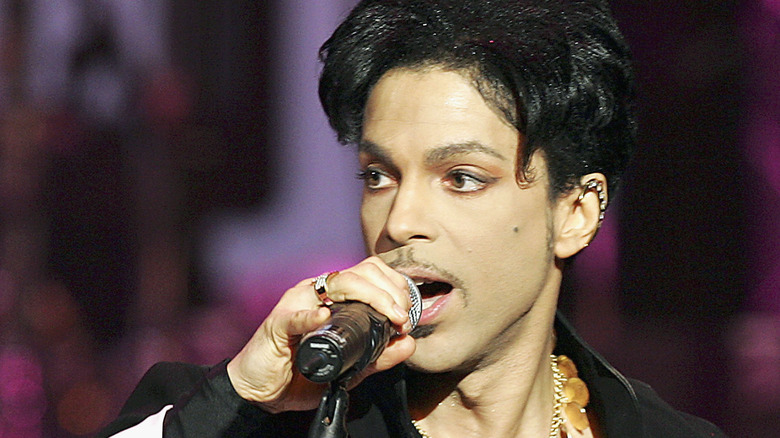 The music world, and music fans around the world, mourned deeply when Prince died suddenly in April 2016. A talent for the ages, Prince ruled the '80s and '90s with his hard-to-pigeonhole combination of R&B, pop, soul, funk, and rock, and he was among the very best to ever sing, play guitar, write music, or dance. Among the classic tunes for which Prince is responsible: "Purple Rain," "Little Red Corvette," "Raspberry Beret," and "When Doves Cry."
According to the Minneapolis Star Tribune, two employees discovered the body of Prince in an elevator at his Paisley Park home and recording complex; the musician had died at least six hours earlier. According to the Associated Press, an autopsy released six weeks after Prince's death cited the cause of death as an accidental overdose of the synthetic opioid fentanyl, a clinical and extremely potent painkiller. (Prince had suffered from, and had surgery on, a hip made weak by years of acrobatic and adventurous dancing and performing.)
In 2018, the AP published the toxicology report from that autopsy, which listed in intricate detail just how much drugs had been in Prince's system when he died at age 57. According to the report, fentanyl was present in the musician's blood at a rate of 67.8 micrograms per liter; fatal doses of 3 to 58 micrograms have been previously recorded. The concentration of the drug in Prince's liver registered at 450 micrograms per kilogram; experts believe a level of 70 micrograms per kilogram is almost certainly deadly.
Cory Monteith
Almost as shocking as the death of 31-year-old actor Cory Monteith was the nature of how he died — it was so utterly counter to his public persona and the character for which he was best known, sweet jock-turned-singer (and lunkheaded boyfriend) Finn Hudson on Fox's mega-popular teen musical dramedy "Glee."
In July 2013, according to CNN, Monteith's body was discovered in his room at the Fairmont Pacific Rim Hotel in Vancouver. His death came just a few months after he entered a rehabilitation facility for not the first time to treat substance abuse issues, which he'd told Parade two years earlier, began when he was 13, when he'd cut classes to drink and smoke marijuana. Monteith attempted to parlay his struggles into his art, convincing director Josh C. Waller to cast him as a drug-addicted character in the indie drama "McCanick." "He was like, 'I can do this character. I know this character. I was this character. I have lived elements of this,'" Waller told People.
According to a coroner's report (via People), Monteith had been dead for hours by the time he was discovered. Authorities also recovered paraphernalia including a "spoon with drug residue and a used hypodermic needle" and two empty champagne bottles, consistent with the ruling that the actor died of a mixture of alcohol and heroin.