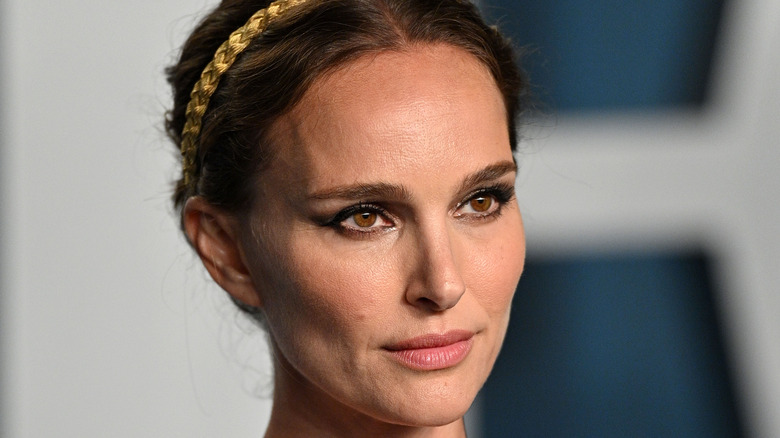 Natalie Portman's long filmography first began back in 1994 when she was just 12-years-old and appeared as Mathilda in Luc Besson's "Léon: The Professional." From there, she went on to star in films such as "Beautiful Girls" and "Where the Heart Is," before landing the life-changing role of Padmé Amidala in the "Star Wars" prequel trilogy. In 1999, "Star Wars: Episode I — The Phantom Menace" introduced 16-year-old Portman as Queen Amidala and raised her profile to the international stage (and then some).
Following "Star Wars," Portman was seen in more indie fare, starring in notable films such as "Garden State," "Closer," and "V For Vendetta." More recently, she has continued to explore different genres, such as sci-fi in "Annihilation," musical drama in "Vox Lox," and biopic in "Jackie." Her work has often been critically acclaimed and to date, Portman has gotten three Oscar nominations and one Best Actress win for "Black Swan."
Portman clearly refuses to be pigeonholed into one genre or type of role, so perhaps it wasn't totally surprising to see her take on the character of Jane Foster in "Thor" in 2011. She reprises the role in "Thor: Love and Thunder," which focuses heavily on Jane Foster.
Fans of the actress may already be familiar with all of this information, having likely seen the bulk of these films. But, there is much more to the actor and her projects than what lies on the surface. Here, we'll break down the untold truth of Natalie Portman to give even her most ardent fans more insight into the Oscar-winning actor.
Portman credits her acting career to her parents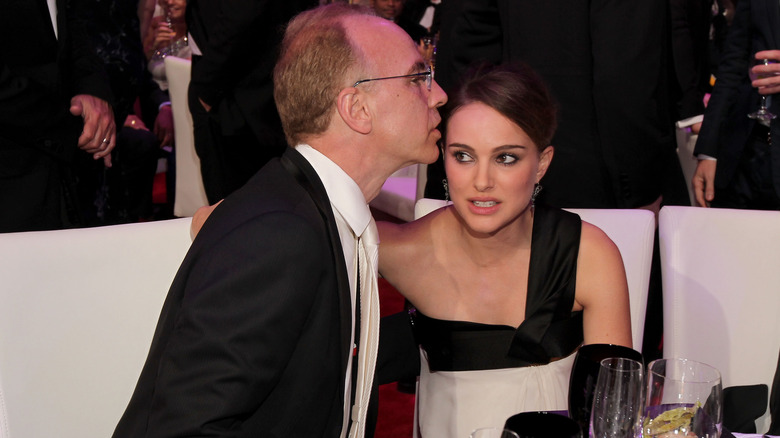 While speaking with Interview Magazine in 2016, Portman opened up about her relationship with her parents, Shelley and Avner Hershlag, whom she said she has "a friendship" with. She noted that while she "missed out" on having built-in friendships with siblings because she is an only child, it is also part of the reason she was able to have a career in acting to begin with. Portman explained, "I know that I couldn't be doing what I am doing now if I had brothers and sisters. Because my mom devotes so much of her time toward me."
The actor discussed her parents again in 2020 during an interview on the podcast "Mom Brain" with hosts Hilaria Baldwin and Daphne Oz. Portman explained how her parents tried to keep her safe, while letting her explore the new world of acting: "My parents were super protective, always by my side. I really had an incredible experience where I got to play and travel and meet interesting people and be exposed to a lot of ideas and cultures that I think I never would have had the opportunity to" (via Yahoo).
Backlash from the Star Wars prequels impacted Portman's career
From 1999 to 2005, Portman starred as Padmé Amidala in the "Star Wars" prequel trilogy: 1999's "The Phantom Menace," 2002's "Attack of the Clones" and 2005's "Revenge of the Sith." With quite the reputation to live up to following some of the most popular and critically acclaimed films of all time, the prequel series fell flat with critics (and many audience members). "The Phantom Menace," for one, holds a middling Tomatometer score on Rotten Tomatoes.
Speaking with Empire Magazine, Portman recalled what it was like to experience the lackluster reception when the films came out. She said, "It was hard. It was a bummer because it felt like people were so excited about new ones and then to have people feel disappointed. Also to be at an age that I didn't really understand that's kind of the nature of the beast. When something has that much anticipation it can almost only disappoint."
Unfortunately, the poor reception of the "Star Wars" prequels also led to some career hurdles for Portman. She told New York Magazine, "Everyone thought I was a horrible actress. I was in the biggest-grossing movie of the decade, and no director wanted to work with me." She elaborated that it took Mike Nichols — director of "Closer" — vouching for her in order for her to get jobs following "Star Wars."
Despite the initial backlash, many fans have grown to love the films, which Portman appreciates. On the evolved perspective, Portman told Empire, "With the perspective of time, it's been re-evaluated by a lot of people who actually really love them now. There's a very avid group of people who think they're the best ones now!"