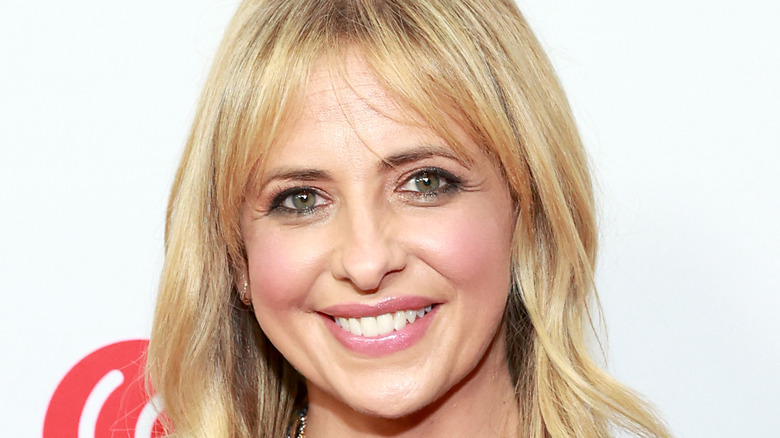 We may receive a commission on purchases made from links.
The following article includes brief mentions of sexual assault allegations, suicide, and mental health issues.
There's no business like show business, and for some people, that's a good thing that includes critical acclaim, red carpets, and big money. For others, fame brings unwanted scrutiny, intense pressure, and seriously hectic schedules that celebrities would rather avoid. Some of these stars ditched the limelight in favor of low-key lives, parenthood, childhood, or hobbies. Others didn't have much of a choice, because, well, Hollywood is a cruel and fickle place. One minute you're making headlines, and the next, you're scouring the classifieds and auditioning for a job at a Trader Joe's.
From former heartthrobs and sitcom favorites to chart-topping musicians and reality stars, find out who's selling shoes, who's bagging groceries, who's playing Mr. Mom, and who's taking your order. '90s icons, child stars, even a "Harry Potter" alum, and a Jonas Brother have all made this list of celebs who ended up working totally regular jobs.
Freddie Prinze, Jr.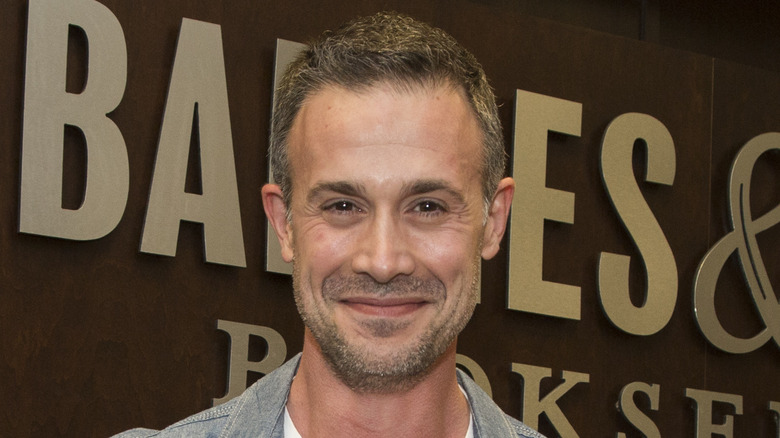 Freddie Prinze, Jr. was every '90s and early '00s teenage girl's dream man, with his most notable movies including, "I Know What You Did Last Summer," "She's All That," and "Scooby-Doo," where he got to star alongside his wife and fellow actor, Sarah Michelle Gellar. While he still does some acting here and there, having done voice over work for the Disney XD series "Star Wars: Rebels," and rejoining the cast for the revival of "Punky Brewster," he's switched up careers entirely.
These days, Prinze's primary job has been working as a chef. In 2016, People reported that the star was releasing his first cookbook entitled "Back to the Kitchen," and shared, "I got my first acting job six months into culinary school, and I was thinking, 'Wait, they're going to pay me what?' The per diem back then was more than I was making a week at the restaurant I worked at, so I was gone." He added, "But it was something I always wanted to do. Cooking was something my mother and I always did together.'"
The actor had also told GQ that same year that he wanted to be a "stay-at-home dad" for his two kids. Prinze and Gellar are parents to a daughter named Charlotte, born in 2009, and a son named Rocky, born in 2012. Prinze shared, "I wanted to cook breakfast and dinner for my kids every day."
Nikki Blonsky
Nikki Blonsky was a fantastic Tracy Turnblad in 2007's "Hairspray" — her first big-screen role — and she rode that wave of success to star in the ABC Family (now Freeform) series "Huge" in 2010. However, Hollywood hasn't always been kind to Blonsky, who has expressed frustration with the challenge of pursuing roles for plus-sized women.
In an episode of "Oprah: Where Are They Now?" the actor shared, "I just had so many meetings with people telling me, 'Well, you're so beautiful and you have such a gorgeous face, but maybe if you just lost a little [weight] in your backside … .' I'm like, 'Wait, I'm not a Mr. Potato Head doll that you can just put this on and take that off. No, it doesn't work like that.' So, I was kind of stuck."
Despite not being able to land many promising roles, Blonsky hasn't stopped hustling. According to E! News, to make ends meet between acting and voice-over gigs, she worked in a high-end shoe store in her native Long Island and as a cosmetologist in a salon. At the time of this writing, however, Blonsky is set to make a return to the big screen, alongside actors Vivica A. Fox and Tyrese Gibson in the thriller "Bosco."