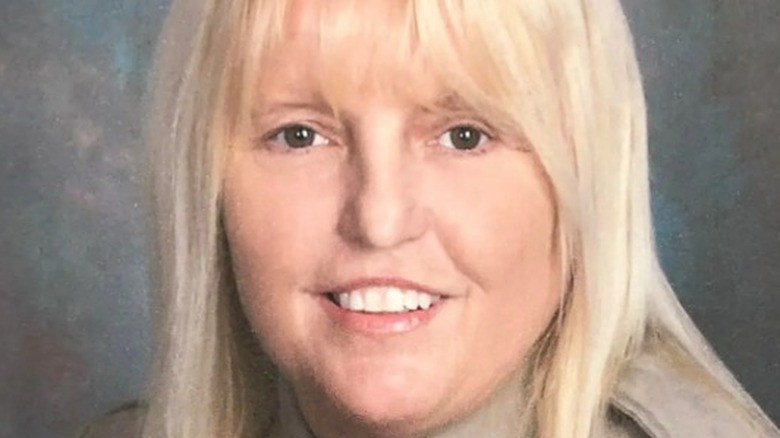 In late April, an Alabama prison inmate named Casey White left the jail in which he was serving a 75-year-prison sentence, accompanied by a trusted corrections officer named Vicky White. (Vicky White, a 56-year-old widow, and Casey White, 38 at the time of this writing, are not related, according to CNN.) Casey White was convicted in 2015 of a home invasion robbery, among other offenses. He was also facing two counts of capital murder. The purported reason for Casey White's outing that day was a mental health evaluation at the county courthouse. No such appointment was ever scheduled and neither Casey nor Vicky White has been seen since.
Evidence has now emerged that Casey White's prison escape was premeditated, allegedly assisted by Vicky White. The couple are now on the run. This development in Vicky White's life has surprised those who know her, and she seems to have carefully planned both her own disappearance and Casey White's escape. What's clear most of all is that this corrections officer had a dark side to her personality, more so than those close to her ever realized, including colleagues and her own elderly mother (via CNN).
Vicky White was a model corrections officer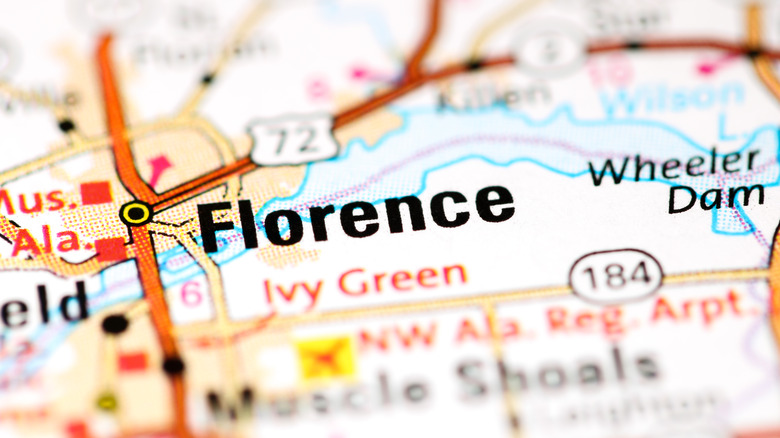 Prior to the escape of Casey White and her own disappearance, Vicky White was a long-serving jailer in Alabama law enforcement in Lauderdale County, located in the northeastern corner of the state. Surveillance video shows Casey White led in handcuffs out of the jail by White. He is then seen getting into the back of her patrol car. From there, Vicky White drove to a nearby shopping mall parking lot, where she had parked a recently-purchased getaway car the previous evening, according to Alabama news outlet and NBC affiliate WVTM. That car was later found abandoned a short distance away, in Tennessee (per The Daily Beast).
Those close to Vicky White say they never believed she could be capable of such a thing, including ​​Lauderdale County District Attorney Chris Connolly, who spoke with her the day before she disappeared. Connolly said (via WVTM), "I am so disappointed in her … She was trusted, and she exploited that trust." It has all even surprised White's own mother, Pat Davis, with whom Vicky White was living, having just recently sold her house. At first Davis assumed there must be a mistake. A $10,000 reward has been placed on Casey White, and $5,000 reward is offered for Vicky White (via WVTM).
White had an inappropriate relationship with an inmate
What no one realized about Casey White and Vicky White is that ever since he was brought into her facility in 2020, an inappropriate relationship had developed between the convict and the corrections officer. Few details are known of exactly how close they were, or the true nature of their relationship. What is known, though, is that Casey White was transferred to a different facility when an escape plot was uncovered with no known connection to Vicky White. During this period, Vicky White spoke with Casey White over the phone on several occasions, as the New York Post reports.
Prior to his escape, Casey White was returned to the Lauderdale County facility to await his murder trial. According to Casey White's mother, he never spoke of Vicky White. He did mention a pen pal with whom he was keeping in touch, though. She also indicated her son admitted that the murder for which he would stand trial was premeditated so he could return to Lauderdale County, and possibly be closer to White. No one knows for sure how Vicky and Casey became acquainted. Among Vicky White's duties as an assistant director of corrections, though, was the transport of prisoners, per the New York Post.
Signs indicate Vicky White's disappearance was planned
Incredibly, Vicky White timed her disappearance and the escape of Casey White to her very last day before retirement. After two decades in corrections, her retirement paperwork was submitted just one week prior, although it had yet to be processed. As of right now, White is no longer an employee of Lauderdale County, according to her boss, Lauderdale Sheriff Rick Singleton, speaking to CNN. Surprisingly, Vicky White never mentioned the end of her career to her mother, although Singleton does say she had opened up to her colleagues about plans to live near the beach.
With loose ends tied up with her employer, Vicky White seems to have planned her escape in one other way as well: She had just sold her house for less than $100,000 — much lower than market value of around $235,000. She had also just purchased the 2007 orange Ford Edge in which they made their escape (per CNN). Vicky White's mother also says she never spoke to her of Casey White. She said, via ABC affiliate WAAY, "You know, I never heard of him, never seen his picture, nothing. I didn't know anything about him." More than anything, though, Davis wants her daughter to turn herself in before she gets hurt.
Vicky White may have changed her hair color
What's also known about Vicky White is that on the day that she disappeared, she spoke of attending her own healthcare appointment after Casey White underwent his mental health evaluation — that never happened. Nor did Vicky White ever show up for the appointment she spoke of, according to CNN. It's also known that Vicky White withdrew $90,000 in cash shortly before she vanished. It's also believed she may have darkened her hair color or changed her hair style while on the run.
For his part, Casey White also appears to have tattoos allegedly linked with white supremacy group Southern Brotherhood, per The Daily Beast. He is about 6'9" tall; Vicky White is about 5'4". Casey White is otherwise described as a dangerous person. Authorities urge the public not to approach him, but to call 911, instead, according to WVTM. The couple may be traveling with an AR-15 rifle and a shotgun. There might be more weapons involved; to circumvent the Lauderdale County policy that two officers must be present whenever an inmate is in transport, Vicky White claimed to be the only armed officer on duty.
Vicky White seemed to go willingly
Crucially, there's also no evidence that Vicky White was abducted, kidnapped, or otherwise forced into helping Casey White escape, or coerced into planning her own disappearance. For now, Lauderdale County Sheriff Chris Singleton says his office is following every lead (via CNN). "We're still aggressively pursuing every lead that we get … The biggest obstacle we have right now is we still do not have a vehicle description for whatever vehicle they may have transferred into," after the fugitives ditched their Ford Edge in neighboring Tennessee, he said.
For her part, Vicky White's mother is worried (via WAAY). "I lie in there at night and you can't get it off your mind, and then when you wake up if you do fall asleep, that's the first thing that you think of … You know if you got a kid and she's out there, it's just like she's in danger and we don't know where she's at," her mother said. Those motherly instincts also tell her that her daughter may have acted under the influence of Casey White. "She's never done anything, I bet she's never even had a speeding ticket. But I mean, she's always been … a good person. And like I say, this is all a shock," Pat Davis said.