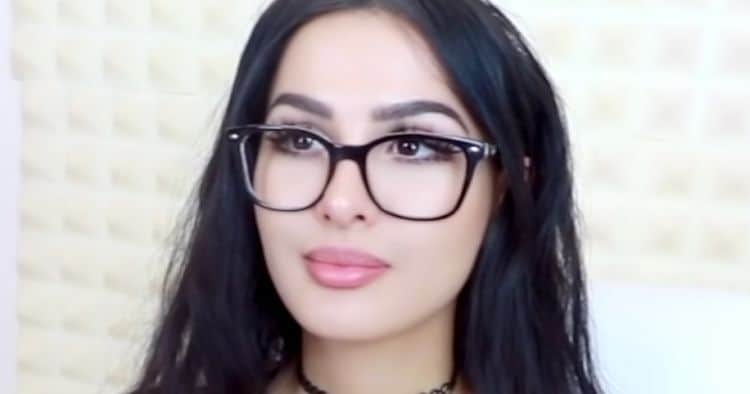 There are lots of people out there who think that spending hours each day playing video games is a waste of time, but Alia Shelesh AKA SSSniperwolf is proof that it isn't. The talented gamer has literally made an entire career out of playing video games and posting videos of it on the internet. In the seven years since started her YouTube channel, SSSniperwolf had managed to accumulate more than 23 million followers. On top of that, her channel has gotten more than 8.8 billion total views. Not only do people love to watch her play, but they've fallen in love with her personality as well. Keep reading for 10 things you didn't know about Alia Shelesh AKA SSSniperwolf.
1. She Wanted To Be A Nurse
Becoming a YouTuber star wasn't neccesarily something SSSniperwolf planned on doing. In fact, before getting into YouTube she was on a completely different path that included graduating from high school early and enrolling in college to become a pharmacist. She eventually changed her major to nursing. We weren't able to find any information on whether or not she graduated.
2. She Was Born In England
Based on the fact that she doesn't have even the slightest British accent, most people probably don't realize that SSSniperwolf was born in England. After living in Liverpool for a few years, she and her family relocated to the United States where she has lived ever since.
3. She Is Getting Into Acting
As a YouTuber, SSSniperwolf spends a lot of time in front of the camera, and now it looks like she's getting ready to give acting a try. According to IMDB, she has an upcoming acting role in a TV series called Escape the Night that is scheduled to be released in 2021.
4. She Loves The Outdoors
Since SSSniperwolf is best-known for her gaming, most people probably assume that she loves sitting in the house all day and being in front of a screen, but that's not entirely true. She loves to spend time outside whenever she can and she enjoys things like hiking and swimming.
5. There Is A Meaning Behind The SS In Her Name
Most people who see the extra SS in front of SSSniperwolf's name probably don't think much of it. SSSniperwolf herself has even insinuated that the letters don't mean anything, but in reality they aren't just there for show. The two Ss at the beginning of her username actually stand for 'sexysexy'. In fact, her original YouTube was under the name sexysexysniper.
6. If She Wasn't Gaming She'd Be Working In Fashion
Video games aren't the only thing SSSniperwolf loves, she's also really into fashion and she loves using clothing and accessories to express herself. During an interview with Vogue she said that if it weren't for gaming, she would probably be doing something in the fashion industry. She added, "I love to dress up. I watch all the fashion shows. Right now, I'm obsessed with Saint Laurent. Vaccarello just knows how to make a woman feel sexy and empowered. When I wear Saint Laurent, I feel like a bad b**ch."
7. She Was On An Episode Of Fear Factor
Fear Factor is the type of show that makes you squirm even when you're watching from the comfort of your own home, so being on the show is probably an even more nerve-wracking experience. SSSniperwolf knows first hand from appearing on an episode of the show in 2018.
8. She Started Playing Video Games With Her Brother
SSSniperwolf developed an interest in gaming very early on in life. Her father purchased a Playstation for the house with the hopes of keeping SSSniperwolf so entertained that they'd stop fighting with each other. The console did the trick and SSSniperwold and her brother spent hours playing each other.
9. There Is One Celebrity She Would Love To Work With
Every creative person has someone they've always dreamed of working with with, but many people will be surprised to know that SSSniperwolf's dream collaboration isn't with someone in the gaming community. During a Q&A with famous birthdays, SSSniperwolf shared that she would love to collaborate with Keanu Reeves.
10. SSSniperwolf Isn't Her Only YouTube Channel
All of SSSniperwolf's fans are familiar with her gaming channel, but what some people may not know is that she has another channel, too. Her second channel, Little Lia, doesn't involve gaming at all and instead focuses on clothing hauls, DIY projects, makeup routines, and food reviews. Even though Little Lia is far less popular than her main channel, it still has 3 million subscribers.