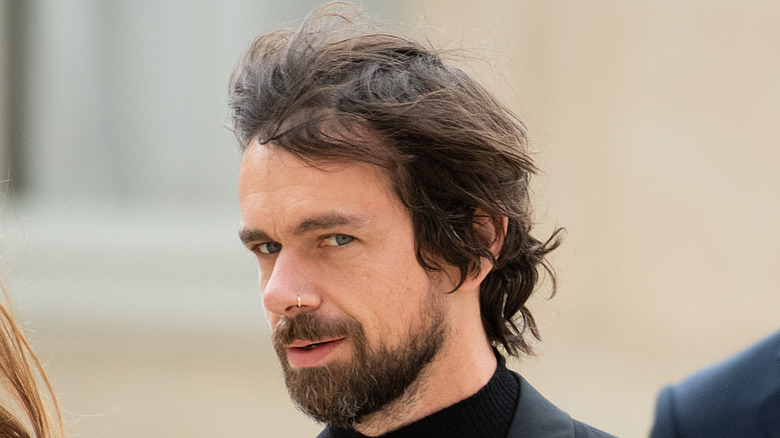 Jack Dorsey has stepped down from his position on Twitter's board, according to Axios. The move was hinted at last year, and it has arrived at one of the most tumultuous points in the history of the company he helped launch in 2006. Dorsey's departure from the company's board marks the end of a bittersweet saga, during which he had to vacate the CEO's seat and then return later on for a longer stint from 2015 to 2021.
Dorsey currently leads Block — formerly known as Square — in the capacity of Block Head. However, Dorsey's departure from the Twitter board hasn't been a smooth ride. In a couple of tweets that he posted last month, Dorsey said that Twitter's board of directors has "consistently been the dysfunction of the company." Potential buyer Elon Musk also has no love for board members, as he announced before his takeover that he would reduce the board members' compensation to zero (via Twitter).
But the former Twitter CEO had also faced criticism for not changing things around when he was at the helm. Internally, Dorsey faced opposition for dividing his attention between Twitter and crypto-loving Block, despite the social media platform struggling with slow growth and revenues. Adding more fuel to the fire, Dorsey supported Musk as the "singular solution" that he trusted with running Twitter, despite the fact that Musk's takeover has reportedly sharply divided opinions inside the company and has catalyzed a series of high-profile exits.
Did Dorsey serve Twitter to Musk?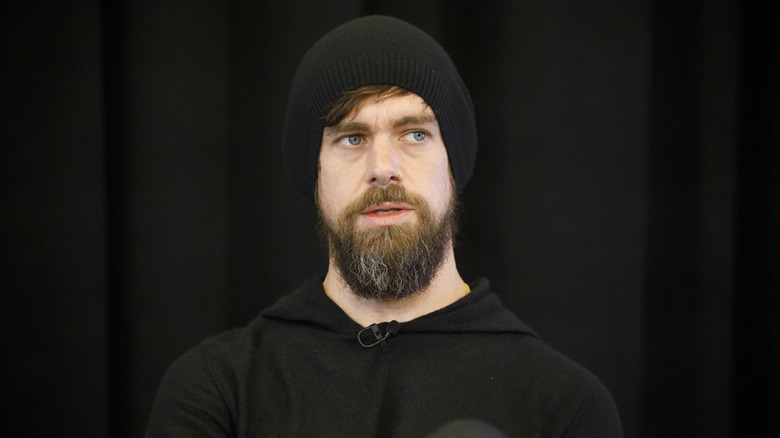 Dorsey's admiration for Musk and his trust in the billionaire running the platform is public knowledge, which has fueled speculation that it was Dorsey who pushed Musk into buying the company. According to a report from Financial Times, Dorsey was of the opinion that Twitter would be better served if taken private, later musing on Twitter that "taking it back from Wall Street is the correct first step." Soon after Dorsey publicly shared that sentiment, Elon Musk made his disclosure that he was planning to take Twitter private.
Dorsey is said to have had a tussle with Elliott Management, which landed itself a seat on the board after a sizeable investment in 2020. Dorsey reportedly saw Musk as the quickest way for Twitter to go private and realize its true potential while sidestepping the pressure of achieving short-term goals enforced by capitalist stakeholders such as Elliott Management (via CNBC). Moreover, SEC filings unearthed that Musk and Dorsey's rapport runs deeper than it appears on the internet, especially on Twitter.
Both the founders have a few other shared interests, such as cryptocurrency, decentralization, free speech, and an open-source tech ecosystem. But not everyone is a fan of Dorsey and his recent moves. Jason Goldman, former vice president of Product at Twitter, said in an interview that Dorsey backstabbed the board by encouraging Musk to buy the company — and now it appears Dorsey's era at Twitter has finally come to an end at an unprecedented juncture.