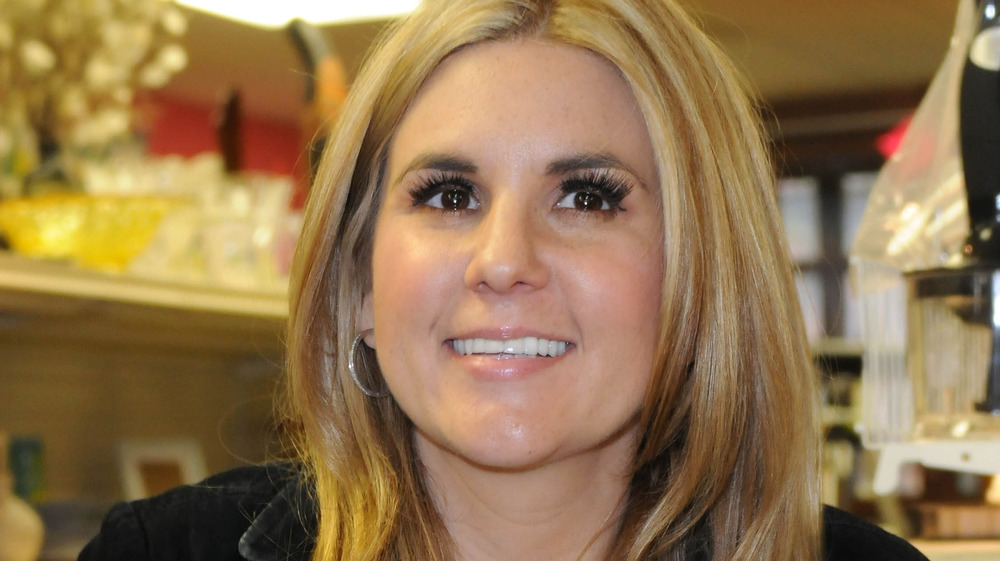 There's a law on the books in California that allows the owners and operators of storage locker facilities — of which there are many in the heavily populated and crowded Golden State — to auction off the contents if the renter falls severely behind on their payments. That's created a fascinating and robust industry of people who show up to storage lockers on auction days, bidding on what's inside with very little knowledge about what they may hold. Then, those bidders take whatever treasures they find and sell it in their secondhand stores, pawn shops, or on the internet. This is the world of Storage Wars, an A&E reality TV series that aired for 12 seasons from 2010 to 2019.
The inner workings of storage law didn't draw in millions of viewers each week so much as the show's regular and recurring cast of characters — real-life treasure and bargain seekers, and auctioneers, from different walks of life but who were all colorful and memorable in their own way. Here's what they've all been up to since Storage Wars locked up a few years ago.
Dan and Laura Dotson are auction industry big-shots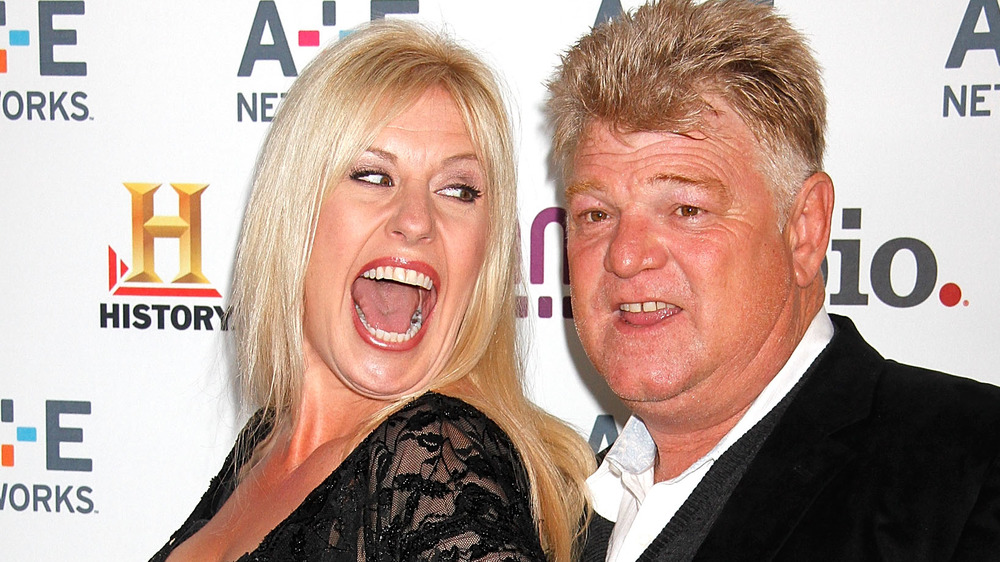 Presiding over the family-like collective of the same handful of locker bidders every week on Storage Wars were Dan Dotson and Laura Dotson, a married team of auctioneers who oversaw the actual bidding and purchasing of those storage units' mysterious contents. They fascinated viewers with their old-fashioned, rapid-fire auctioneer method of speaking and firm but gentle ways in which they'd quell any and all inevitable infighting among the bidders. (And Laura Dotson coined an all-time great reality TV catchphrase with "Don't forget to pay the lady!")
After the last locker was auctioned off on the last episode of Storage Wars in 2019, the Dotsons returned full-time to the private, non-televised auction circuit where they'd worked for years, but this time capitalizing on their status as two of the most famous people associated with their line of work. Dan and Laura Dotson operate American Auctioneers, a for-hire service that handles every aspect of the process of an auction. The couple also runs StorageAuctions.net, an online repository for self-storage facility auctions going on across the United States.
According to TMZ, the Dotsons 22-year-old son, Garrett, was shot in a 2020 drive-by shooting outside an Airbnb in Arizona. He was airlifted to a Las Vegas hospital to treat severe internal bleeding. He survived the encounter but faces a long and difficult recovery.
Dave Hester has been in and out of courtrooms
Reality shows need villains, a person that audiences love to hate. The villain on Storage Wars – pawn shop operator and auction guy Dave Hester, who with much aggression and hostility attempted to outfox his co-stars in their bids on storage units. "The Mogul" also generated a catchphrase — "YUUUP," which he'd yell out during auctions and plastered on his vehicle and clothing.
According to USA Today, in December 2012, and after three seasons, Hester was fired from the show. He sued network A&E and Original Productions for $750,000, citing wrongful termination. He alleged that Storage Wars was heavily juiced to guarantee good TV. In his suit, he said that producers would "salt" the storage lockers with remarkable finds for buyers to artificially discover, such as a classic car or rare and valuable newspapers. Hester and the defendants settled the suit by 2014, and did he return to Storage Wars for the remainder of its run? YUUUP.
In June 2020, he made headlines for losing a lawsuit against Public Storage. Hester purchased the insides of an abandoned locker for $11,800, only for the company to realize later that the rightful owner was actually up to date on their rent. That led Public Storage to void the sale and Hester to sue. Outside of the courtroom, Hester started an auctioneering-for-hire company, and he also serves as a consultant in the auction industry.
Darrell Sheets flipped his life around
Everybody on Storage Wars had a nickname, and for Darrell Sheets it was "The Gambler." He'd pay big money for lockers and often score big, like the time he paid $3,600 for the contents of one storage site and found artwork inside worth $300,000 — the biggest score in Storage Wars history (as of 2012), per HuffPost.
Sheets remained with Storage Wars for the entirety of its 12-season run, and after the show ended production, he chose a quiet life of semi-retirement and a focus on his personal life and health. During his time on Storage Wars, Sheets dropped a large amount of weight with the aid of Nutrisystem, according to PR Newswire, and divorced wife Kimber Wuerfel. In a later deleted Instagram post, Sheets revealed that he suffered a small heart attack and complications in the form of a lung infection in early 2019. "I've been very sick for 3 months and two nights ago I had a mild heart attack, found out I have congestive heart failure and a severe issue going on with my lungs," he wrote. After he recovered, he moved to Lake Havasu City, a California-Arizona border resort town, retired, and got engaged to Romney Snyder, who works for a horse rescue organization.
Brandon Sheets sells houses now
Brandon Sheets was a part of Storage Wars from the beginning, although his role changed and evolved over time, creating a compelling character arc. At first, the man they'd call "The Sidebet" was a supporting player, an assistant and tagalong for his father, Darrell Sheets, the older and more experienced storage locker bidder. Then he broke out on his own, going into business for himself and finding himself in bidding wars with his own flesh and blood. But after nine seasons, and just when Brandon was emerging out of his father's shadow, he left Storage Wars — not of his own volition, however.
In a tweet from a since-deleted account, Sheets said that he was "no longer affiliated with Storage Wars," explaining that while his father would remain on the series, his involvement had been terminated because of budgetary issues. Months later, he fired back at Storage Wars network A&E for attempting to continue a professional relationship, tweeting, "Funny how @AETV fired me for lack of budget but they still have their people follow me on Social media and want me to do free stuff."
His time as a TV star over, Sheets moved on to a business similar to reselling treasures — real estate. He relocated to Arizona and, according to Facebook, became a real estate agent.
Barry Weiss was seriously injured
Barry Weiss was an original cast member of Storage Wars, known as "The Collector" on the show for his tendency to bring home large auction hauls (which is saying something for a show about the acquisition of other peoples' discarded possessions). Older, more seasoned, and far more relaxed than his often high-strung Storage Wars costars, Weiss became a hit with viewers and a breakout figure — so much so that he left the series that made him famous after four seasons. The destination — his very own spinoff shows. In 2014, Weiss starred on Barry'd Treasure, traveling around the U.S. in search of rare finds, American Pickers-style. It lasted just eight episodes, while Storage Wars: Barry Strikes Back, a 2015 compilation show in which Weiss and former costar Kenny Crossley presented unseen footage from Storage Wars, made it ten episodes.
Unfortunately, Weiss was involved in a serious motorcycle accident. According to TMZ, he was struck by a car mid-ride and spent two months in a hospital in 2019, some of that in the ICU and some of it recovering from back and femur surgeries. Upon his recuperation, he landed a gig as the "global brand ambassador" for California's Sherwood Valley casino.
Brandi Passante and Jarrod Schulz split up
Opposites may attract, as proven by Brandi Passante and Jarrod Schulz — she was a careful bidder, he an impulsive one, all on display in 12 seasons of Storage Wars and the spinoff, Brandi & Jarrod: Married to the Job.
Viewers assumed that Passante and Schulz were a long-married couple, on account of their constant bickering and frequently referring to each other as "life partners." The two never officially tied the knot, and in the summer of 2020, the pair confirmed that they'd broken up, with Passante telling The Dad Diary (via TV Shows Ace) that she and Schulz had actually split back in 2018. By that point, Schulz had found love or something like it again, dating Rochel Beckman, a bartender at The Rush Bar & Grill, a restaurant he purchased in 2019. As for their kids, son Cameron and daughter Peyton, Passante serves as the primary parental figure. Schulz, meanwhile, seems to have taken custody of the couple's clothing line, Outlaw Apparel.
While the couple's secondhand store, Now and Then, shut down (according to Yelp!), Passante reported in June 2020 that she'd endured a two-week battle with COVID-19, during which time she'd lost her sense of taste.
Kenny Crossley makes YouTube food videos
Before he became an extremely likable reality TV star and storage locker bidding contender on A&E's Storage Wars, the amiable Kenny Crossley worked for the New Orleans Sheriff's Department and managed storage facilities in Los Angeles. That job got him involved with locker auctions and connected him with Barry Weiss, and Crossley was seen occasionally in early years of Storage Wars before he became a major buyer and main cast member for the last three seasons of the show. Not only did he delight at finding hidden gems in delinquent storage lockers, he expressed that joy with his infectious catchphrase — "Kenny do it!"
Since the cancellation of Storage Wars, Crossley has been doing a lot of things, so to speak. According to his website, he launched a line of clothing bearing his indelible catchphrase, and he runs Jackie's Famous Pralines, a New Orleans-based nut-and-candy company. Crossley is also a budding YouTube star, with Kenny Do It Adventures. Sometimes he just talks to the camera and reflects on current events, sometimes he talks about his Uber passengers, and other times he enjoys and describes junk food items from behind the wheel of his car, like fritters, Taco Bell chalupas, and Costco hot dogs.
Ivy Calvin is still running his successful resell operation
Before he was Storage Wars' self-proclaimed "King of Palmdale," Ivy Calvin (a regular on the show from season five onward) was a non-televised auction hunter, spending years traveling around the U.S. looking for gems to resell at his thrift shop, Grandma's Attic. And before that, he was a professional athlete, playing in the Arena Football League (per the Los Angeles Times), and fighting in the mixed martial arts circuit. (He competed in one match, winning a cage fight against Samu Samu.) The whole auction-and-thrifting gig was at one time a supplement to his job as a high school football coach… before it made him a reality TV star, that is.
As of 2021 and according to its Facebook page, Grandma's Attic is still up and running in Palmdale, although it's shifted to more of an online venture because of COVID-19-related restrictions on nonessential store openings. A largely private person, he spends a lot of time on social media promoting the more illustrious, individual items on offer at his shop.
Mary Padian founded Mary's Finds
During her time in the Storage Wars franchise, Mary Padian performed a rare TV feat — she moved from a spinoff onto the main show, jumping from Storage Wars: Texas to Storage Wars proper during its fifth season. In both iterations, her fellow residents of the locker auction subculture called her "The Junkster" because she wasn't afraid to get a little dirty to go for something valuable — dumpster-diving was an option for Padian.
As of 2019, Padian has kept up the work of looking for valuable items in dark and overlooked places and reselling them for a profit, operating Mary's Finds. Subtitled "Totally Keuhl Treasures," she focuses on interior design enhancers, offering "an eclectic mix of handmade, vintage, & one-of-a-kind home goods" she's found on excursions around Texas.
She doesn't just stick to old stuff from Texas, however. Padian has frequently worked with Ubuntu Life, an organization that benefits special needs children in Kenya by selling handmade and traditional-style bracelets and bags.
Rene and Casey Nezhoda search for star-studded storage gems
Joining Storage Wars in season five were Rene Nezhoda, a veteran, self-assured German-American bidder and junk dealer, along with his wife and business partner, Casey. They'd already been surveying locker auctions for years in order to find attractive items to stock Bargain Hunters Thrift Store, their 7,000-square-foot secondhand store in Poway, near San Diego. Now years past the end of Storage Wars, the shop remains an open and bustling business, according to Yelp!. The Nezhodas generate interest by marketing the store themselves with a store-branded and on-brand YouTube channel. More than 90,000 subscribers watch their videos, which include live auctions, features about collection acquisitions, and unboxings.
The couple has also pursued a unique angle in the world of locker content auctions — buying lots owned by celebrities. In November 2018, they purchased Farrah Fawcett's storage lockers for $3,500, with lackluster results. "It wasn't what we wanted. It wasn't this mega-explosion unit. But we still found some stuff," Rene Nezhoda told People. On top of that, Fawcett's nephew sued (according to The Blast), alleging that a rep of the actress' estate didn't have the authorization to sell the contents of her locker. Undeterred, they bought what NBA star Lamar Odom left behind in a unit, including game-worn jerseys, shoes, and mementos of his marriage to Khloe Kardashian. In 2020, the Nezhodas met up with comic actor Jamie Kennedy and bought film memorabilia right out of his garage.
Emily Wears got married and started a fashion line
Auctioneers Dan and Laura Dotson ruled the Storage Wars roost with their unique set of skills up until season 10, when Emily Wears joined the cast. Born into a family of auctioneers, Wears proved to be a prodigy, working for her father's Iowa company at age 10 and beginning her training (which included bilingual calling) at 17. She won a slew of titles as a teenager before moving onto reality TV, which before Storage Wars included stints on another Thom Beers auction series Money Barn, and American Idol. It would seem that Wears can sing almost as well as she auctioneers, although judges Keith Urban, Jennifer Lopez, and Harry Connick, Jr., all voted against letting her proceed in the talent competition series.
After Storage Wars stopped producing new episodes, Wears has focused on her personal life and entrepreneurship. According to Collectors Journal, she married rodeo cowboy Cody Kroul and in November 2019 gave birth to a daughter named Millie Rose. On Instagram, Wears describes herself as a "Cowboy's Wife" and #dogmom but also runs a small business selling leather goods and Western-style boots called, appropriately enough, Western Wears.
Justin Bryant is a family man
When Justin Bryant joined the cast of Storage Wars for its final stretch of episodes, he was just 22 years old, making him the youngest bidder and buyer in the show's history. Storage Wars had been airing for so long by that point that it's what directly inspired Bryant to give storage locker buying a shot. Not only was he immediately successful enough to make it onto the cast of TV's top storage locker reality show, but he used the proceeds he got reselling his finds to help his mother buy a house — and got so busy that he hired his brother to assist him. Not bad for a guy everybody called "The Rookie."
According to Bryant's Instagram account, he married a nursing student named Evelyn Leon, and he's the parent of a daughter named Kaliah. He also maintains a YouTube channel called ThatBoiiBrazzy, where he occasionally posts videos where he pranks his wife and kid.
Mark Balelo got into serious legal trouble
Mark Balelo injected some youthful, cocksure swagger to Storage Wars when he popped up in seasons two, three, and four of the reality series. Nicknamed "Rico Suavé" for his preference of dressing up in very nice clothes for routine, low-key storage locker auctions, Balelo came prepared to those cash-only events with a big wad of bills.
Balelo's appearances on Storage Wars belied a slightly darker past. According to Radar Online, the reality star entered a guilty plea in 2009 on a charge of transport of a controlled substance, for which he received a sentence of 60 days in jail and three years probation. A violation of that agreement sent him back behind bars for a spell in 2011. His off-screen troubles continued into February 2013, when Simi Valley Police arrested Balelo for possession of methamphetamine while under the influence of the drug, according to Hollywood Life. Just days after his release, per TMZ, Balelo committed suicide. He was 40 years old.
If you or anyone you know is having suicidal thoughts, please call the National Suicide Prevention Lifeline​ at​ 1-800-273-TALK (8255)​.
The Vegas Ladies make their own reality TV shows now
Joining Storage Wars in 2017 as it started to wind down were Edwina Registre and Shana Dahan. "The Vegas Ladies" were two of the show's youngest junk hunters and one of the few two-person teams who weren't also a couple. They were actually close, real-life friends, meeting in high school during an orchestra trip, according to their cast bio.
Storage Wars aired its final episode to date in 2019, but Registre and Dahan still make treasure discovery content. They've got a YouTube channel called ThriftersAnonymous, where they mainly post videos of themselves hitting up secondhand stores for overlooked stylish and vintage clothes. As of 2021, ThriftersAnonymous has more than 40,000 subscribers. The pair also used YouTube to launch a self-produced, straight-out-of-cable reality TV show. This Is Who I Am finds Registre and Dahan selecting a Las Vegas-area individual in need of a clothing makeover, raid their closet to gauge their personal style, and then take them on a revitalizing shopping spree with the final price coming in under $100.
Randy and Bubba Smith are still doing their thing
Storage Wars: Texas was the first and most successful of the Storage Wars spinoffs, running for four years and nearly 90 episodes. Among the most prominently featured treasure seekers on the show were "The Rangers," Ricky Smith and his nephew and business partner Bubba Smith. Ricky grew up in an auction family, developing his skills as a teenager in his parents' auction house decades before he parlayed that into an extensive wholesale and resell operation based out of a well-stocked warehouse in tiny Lampasas, Texas. Bubba, meanwhile, advised on matters of electronics and art. The Smiths had been hitting up storage lockers for nearly 40 years by the time they were cast on Storage Wars: Texas, utilizing what was, at the time, a well-kept trade secret.
Despite the increased competition thanks to a slew of locker auction reality shows, like the one on which they starred for three seasons, the Smiths still operate their business, Lampasas Warehouse. It's a part of Smith Auction Services, their 30-year-old business that facilitates auctions for the Smiths and its clients looking to unload a lot of merchandise. Due to "life-changing events," Smith Auctions became a largely online bidding-and-buying operation.
Jenny Grumbles became a painter
Throughout the latter seasons of Storage Wars: Texas, Jenny Grumbles, a.k.a. The Dazzler, served as the show's resident furniture expert and aficionado. She sought out good and workable pieces in storage lockers up for auctions that she could restore or rework and then resell for a substantial markup at Uptown Country Home, her Dallas furniture boutique.
Grumbles was also a furniture designer, and in the near-decade since Storage Wars: Texas ended production, the former reality TV star has leaned heavily into that pursuit. According to her Twitter bio, she's no longer the owner of Uptown Country Home, instead putting lots of work into Dallas-based J Grumbles Studio. After getting sober and giving birth to a baby boy named Thompson in 2014, Grumbles applied her art degree from Southern Methodist University and opened a gallery to show off her paintings. Her styles of choice include abstract art, portraiture, landscapes, and still lifes.
Moe Prigoff is still a foot doctor
The vast majority of the bidders, buyers, and players in the Storage Wars franchise base their livelihood around the auction circuit — they buy the insides of abandoned storage lockers and unload what they find at a profit through their own retail or resell operations. But for Storage Wars: Texas regular cast member Moe Prigoff, the locker game was a side hustle. Granted, for a decade prior to his appearances on the reality show, he ran a small, high-end antique and interiors store called River Regency, which specialized in art and furniture. But that wasn't his main line of income. He was a successful foot doctor, too, running a Dallas surgical podiatry clinic. According to his Facebook page, he was also affiliated with the International Foot and Ankle Foundation for Education and Research.
In the years since Storage Wars: Texas left cable TV, Prigoff has kept on with both the antiquing and medicine. His self-described "fabulous" business, River Regency, was still in operation as of late 2020, while North Dallas Podiatry Center remains active.
Roy Williams returned to the world of football
Storage Wars: Texas featured a cast member already famous before and outside of reality television. After buyers Ricky and Bubba Smith tracked down Oklahoma Sooners and Dallas Cowboys star Roy Williams to verify his supposed signature on some sports memorabilia they'd acquired, the ex-defensive back went along on some auctions with the duo. Logically nicknamed "The Player," Williams made memorable appearances throughout seasons one and two of Storage Wars: Texas.
The eighth overall pick in the 2002 NFL Draft, Williams was a five-time Pro Bowl selection who played seven years with the Cowboys and two with the Cincinnati Bengals before retiring in 2010. Before that, he won a college football national championship at the University of Oklahoma, where he later worked as a sideline analyst and pregame host for Sooners radio broadcasts. And at one point, according to Houston Style,Williams was engaged to (but never did marry) Destiny's Child singer Kelly Rowland.
Lesa Lewis left Storage Wars: Texas and still runs her shop
Lesa Lewis came to Storage Wars: Texas at a professional crossroads. When the show began, she'd been buying storage unit contents at auctions for years, and unlike her co-stars, sold the best of what she found online. Storage Wars: Texas depicted Lewis starting a retail operation for the first time, a thrift store called Again and Again, alongside her employee and de facto buying partner Jerry Simpson, who clearly resented Lewis frequently giving into temptation and keeping some of her best storage scores for herself.
After starring as one of the main locker-picking teams in the first season of Storage Wars: Texas, appearances from Lewis and Simpson diminished in the second and third years of the series, with producers focusing on latter cast additions Jenny Grumbles and Mary Padian. According to Online Storage Auction, Lewis said she and Simpson vacated their main roles because of a salary dispute, which was resolved after filming had resumed.
After the series wrapped production, Lewis focused on her business. According to Facebook, Again and Again remains open for business in Crockett, Texas.
Narrator Thom Beers has plenty of other reality shows to keep him busy
Thom Beers has worked in television for a long time. In the early 90s, he was the supervising producer in charge of the environmentalist cartoon Captain Planet and the Planeteers. More recently, he served as the executive producer of Storage Wars, but Beers had other talents too substantial to ignore. He also provided the show's deep-voiced and perpetually amused narration, a service Beers offered to many other reality shows (including Storage Wars' many location-based spinoffs). As the head of Original Productions (which he later sold to FremantleMedia), Beers produced and often gave voiceover to some of the most popular and influential reality series about people with interesting or dangerous jobs, including Deadliest Catch, Monster Garage, Pitchmen, Ax Men, and Ice Road Truckers.
After Storage Wars ended production, Beers has stayed busy with Deadliest Catch and its spinoff, After the Catch. According to The Hollywood Reporter, Beers and his wife, Leslie, have a son named Max, and he also owns a large estate called Casa Tres Cervezas (the last word being Spanish for "beers") which he rents out for luxury vacation experiences.