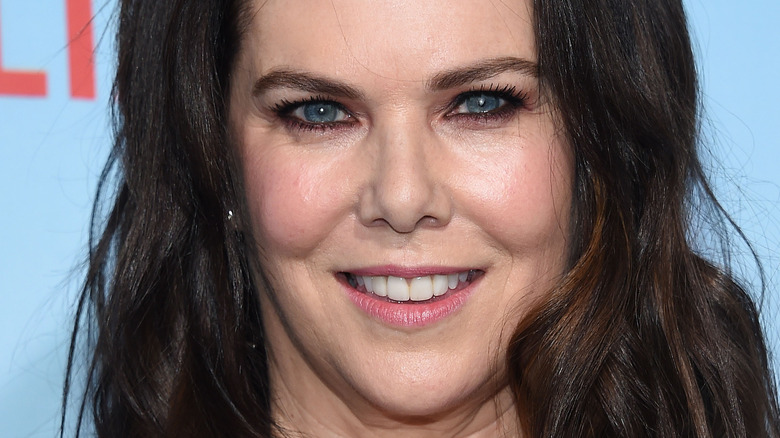 TV is one of the best places to escape from reality for a little bit. And when it comes to real estate, television definitely doesn't reflect reality. As noted by Apartment Therapy, even characters who appear "broke" on TV seem to live in way better houses and apartments than their real-life counterparts would. In TV shows, professions that usually survive on tips or minimum age live in sprawling multi-bedroom apartments in trendy parts of town. That's just not possible outside of the TV screen.
According to Chase, if you want to live in a financially secure way, no more than 28% of your gross monthly income should go towards your rent or mortgage. That way, you can still have enough money left over to build savings, pay other bills, create a rainy-day fund, and treat yourself to outings throughout the month. However, The New York Times points out that that percentage can be somewhat outdated, since it not only comes from a 1969 public housing requirements amendment, but also because expenses have drastically changed over the last 50 years. But one thing is for sure: you definitely shouldn't be using over 80% of your monthly income on rent, and it just seems implausible that some television characters aren't handing over entire paychecks to live in their spacious digs. Here are all the TV families that wouldn't be able to afford their houses in real life — at least, not without going into debt!
1. The Johnsons In 'Black-ish'
We know that the Johnsons on "Black-ish" are wealthy, but do they make enough to afford a family of seven in Sherman Oaks, California? At first glance, it does. According to The Mortgage Reports, Andre (Dre) Johnson works as an advertising executive, and Rainbow (Bow) works as an anesthesiologist, and they would probably have a combined income of over $350,000. The estimated price of their house is nearly $2.5 million, and their estimated monthly payment would be around $12,000.
While that is doable on their annual income, you also have to factor in that they also support both of Dre's parents, have two kids in college (they shoulder their tuition and also offer them substantial pocket money,) and have enough cash to have impressive wardrobes, lengthy home renovations, and lavish vacations. For example, as a family of nine, they have gone on holidays to all-inclusive beach resorts and have hit up Disney World (via IMDb). Once at Disney World, the family booked a premium V.I.P. tour experience, usually costing $400 to $600 an hour. According to The Wrap, that would be $2,800 and $4,200 an hour for eight people — and they were there for three days! Could the Johnson family then make their mortgage payments? Probably not.
2. The Tanner family in 'Full House'
Danny Tanner, played by the late Bob Saget, is one of the most beloved TV dads out there. According to The Conversation, Tanner was one of the most present father figures on television, as he was in nearly every episode of "Full House." He always had some sort of lesson to teach his children, perfectly delivered via a motivational, end-of-episode talk. However, fans often wondered how the mortgage was getting paid. Because while Tanner was said to host the fictional television show "Wake Up, San Francisco," the rest of his housemates didn't really have steady incomes.
Uncle Jesse, played by John Stamos, was a struggling musician and radio host. Uncle Joey, played by Dave Coulier, was a stand-up comedian who excelled at ventriloquism. So, how did three men working in local entertainment jobs pay enough for $14,000 a month in rent? According to HuffPost, to afford the famous "Full House" house you'd need to be making upwards of $500,000 per year … something these three family members likely weren't doing.
3. The Dunphys in 'Modern Family'
Much like Danny Tanner, Phil Dunphy has won our hearts with his sense of humor and immense love for his family. In the pilot episode of "Modern Family," he even describes himself as a "peerant," a combination of both a peer and a parent, leading him to have a close and trusting relationship with his three children. The show portrays Phil as a great dad, and also a good real estate agent. Sure, we are to assume that he makes a great living, but not a good enough one to afford the Dunphy family home.
According to Legally Sociable, filming took place at 10336 Dunleer Drive in Los Angeles, which sold for $2.35 million in 2014. That's up from $1.97 million in 2006, so it's not necessarily a home for an average modern family. According to Showbiz Cheat Sheet, Phil was likely making around $126,000 per year, and Claire Dunphy's salary, who worked at the family business Prichett's Closet & Blinds, is unknown. However, she was a stay-at-home mom at the beginning of the series and didn't return to the workforce until Season 5. Even with this unknown variable, the Dunphys could unlikely afford their sitcom house in real life.
4. The Barones in 'Everybody Loves Raymond'
Everyone's favorite TV family, the Barones, might have resembled the typical American family in the early 2000s, but could they afford their suburban home in "Everybody Loves Raymond"? It's highly unlikely. The show embodied the typical nuclear family, with the wife being a stay-at-home mom and the dad a middle-class provider with three children. But Ray wasn't a lawyer or a doctor that brought in a significant income. Instead, he was a sportswriter for "Newsday," making an estimated $40,000 per year, according to The Mortgage Reports. As a single-income family, that would make it extremely difficult to not only pay for their mortgage, but keep a family of five afloat.
Their home was located in Merrick, New York, with an estimated price of $400,000. That means the Barones would be paying an average of $3,500 per month, which means his entire paycheck would be going to the bank. Unless his parents from across the street were giving him a monthly allowance, that wouldn't work.
5. The Bravermans in 'Parenthood'
"Parenthood" was so popular with fans because of its emotive depictions of the importance of family through all of life's moments — both good and bad. The show's 103 episodes — which ran from 2010 to 2015 — centered around the Braverman clan, an upper-middle-class family in northern California. According to Los Angeles Times, the show's central couple, Adam and Kristina, owned a Craftsman in Berkley that looked right out of a Pottery Barn magazine.
Realtor reports that the average four-bedroom home in Berkley is worth at least $1 million, if not $200,000 to $300,000 over that. With a down payment of 20% on a $1.3 million house — which would be $260,000 — the Bravermans would be on the hook for monthly payments of $2,888 in principal alone over the course of a 30-year loan, excluding all interest and property tax. And Adam and Kristina changed jobs frequently throughout the show's run. Adam started as a marketing executive, and both parents ended up as school administrators, so it's unclear if they could actually make the real-life mortgage payments each month.
6. The Gilmores in 'Gilmore Girls'
One of the most prominent themes in the hit show "Gilmore Girls" was that Lorelai was adamant not to take money from her wealthy parents, Richard and Emily, and instead strike out on her own. However, if the town of Stars Hollow, Connecticut, is anything like the rest of New England, it leaves fans with one important question: How in the world did Lorelai pay her mortgage?
According to Trulia, the home she shared with her daughter Rory should be worth around $2.8 million. If she put 15% down (a whopping $420,000!) on the house, her monthly mortgage would still be an astronomical $11,000. According to Money, the Gilmores were constantly worried about money throughout the series, and the only financial help they accepted was for Emily and Richard to pay for Rory's tuition at her private school, Chilton. However, they were still a single-income household, and Lorelai worked as an employee at the Dragonfly Inn. Assuming she made about $70,000 as an experienced manager, her mortgage alone would have left her $62,000 a year in debt.
7. The Bundys in 'Married … with Children'
Al Bundy was a shoe salesman, and the family's low income was a constant joke on the hit show "Married … with Children." So how in the world did they keep up with their mortgage payments? The short answer is that, well, they couldn't. At least not in real life. According to Apartment Therapy, the show took place in Deerfield, Illinois, where a house cost about $200,000 in 1987, when the show first aired.
However, as Rocket Mortgage reminds us, the 1980s were one of the most expensive times in history to take out a mortgage due to inflation. In 1981 it was a whopping 16.63%, and in 1990 it was 10.13%. Because of this, we can assume that Bundy was paying well over $1,600 a month on his mortgage, no matter his down payment. Since he made about $12,000 a year as a shoe salesman, his mortgage would put him in $7,200 of debt each year! That wouldn't leave him much to pay down his beloved 1971 Dodge.
8. The Camdens in '7th Heaven'
It's difficult enough to find an affordable house for a family of five, let alone a family of nine. That's why it's highly doubtful that the Camdens of "7th Heaven" were able to afford their Southern California house without our suspended belief. The father, Eric Camden, is a minister, and his wife, Annie, is a stay-at-home mom. They have a five-bedroom house in the fictional town of Glenoak, California. Since they were a single-income family, it's highly doubtful Eric would be able to make the mortgage payments. According to Vulture, the church Eric works for was set in the First Christian Church of North Hollywood, which seats about 350 people. While ministers in megachurches can bring in millions of dollars, a small congregation would bring in a modest salary.
It's believed that the church Eric works for owns the house, and the family either lives there for free or pays a monthly rent (via Screen Rant). But even that living situation would be difficult for a single-income family with seven kids.
9. The Bradys in 'The Brady Bunch'
Here's the story of a lovely lady who was bringing up three very lovely girls … and then moved into a home she and her new husband could never afford in real life. "The Brady Bunch" is a much-loved TV show that aired in the early '70s and perfectly captured the zeitgeist of its time. While often lauded for its realistic portrayal of family dynamics, one thing the show didn't get quite right was the affordability of the house the family lived in.
According to the Times of San Diego, the ranch style house in Studio City, California, the family lived in sold for $61,000 in 1973. Because Mr. Brady was an architect, there is some debate over whether or not his salary could have covered the costs of the home in the 1970s. According to MeTV, architects made nearly $14,000 in 1969, so he could have comfortably been making payments. However, most agree that it would be difficult with six children to feed and an involved housekeeper to pay.
10. The Adams-Fosters in 'The Fosters'
While "The Fosters" is a highly-rated and beloved show, fans have been scratching their heads a long time over how Stef and Lena, the two mothers, could afford their California lifestyle. They have five children and a huge house in San Diego, and they shoulder the expense for things like birthday parties, cars for their children, and college tuition payments in addition to mortgage payments. Were they fabulously wealthy? Well, not really. Lena was a principal, and Stef was a police officer. According to Glassdoor, principals make an average of $140,000, and officers earn around $75,000.
The couple bought a craftsman-style house in the San Diego suburb of Mission Bay. According to Redfin, homes in that area are currently $1.8 million. In 2013, when the show first aired, the average price of a San Diego home was over $400,000, so one could safely assume that Mission Bay houses were at least $500,000 if not more (via The San Diego Union-Tribune). The show explained that Lena received the down payment for the home through an early inheritance from her father, but that doesn't explain how the couple managed the mortgage payments while taking care of their large family.
11. The Belchers on 'Bob's Burgers'
One of the recurring jokes on "Bob's Burgers" is that the Belchers are struggling financially. Their restaurant rent checks are always late, Linda Belcher, Bob's wife, pays their suppliers on a strict albeit complicated schedule to keep their bank account from going into negatives, and their restaurant is constantly empty. So could they afford their upstairs apartment, which sits above their burger business? Realistically, no.
Zippia broke down exactly how much Bob earned a year, estimating that, with tips, his annual revenue was around $70,000, but his overhead costs were about $25,000, leaving him with around $40,000 in earnings after taxes. Since it appears they live in a coastal New Jersey town, their apartment rent probably costs approximately $20,000 per year, which is half of their monthly earnings. Factor in that they're a family of five, and it doesn't seem like they can stay above water without some sort of governmental assistance.
12. The Pearsons in 'This Is Us'
The Pearson family of the hit NBC show "This Is Us" is notorious for tugging on viewers' heartstrings as they experience life across multiple decades. The show is set in Pittsburgh, Pennsylvania, and while there are many characters in the family, fans specifically wonder if Randall and Beth Pearson can afford their house on their limited salary. According to Showbiz Cheat Sheet, Randall's city councilman salary should offer him upwards of $100,000, and Beth's dance studio probably brings in under $40,000, especially since it's a new business. Factoring in the fact that they're a family of five, it's a bit difficult to believe that they're living as an upper-middle-class family on their combined salaries.
While "This Is Us" doesn't share which neighborhood they live in, we know that it's a moderately wealthy one. Fans have guessed that it might be Chestnut Hill or Rittenhouse Square, where homes cost around $400,000 (via Zillow). Now add in the fact Russell probably invested a good portion of the family savings into his political campaign, and it seems like their living situation is a bit of a stretch.
P.S. Does this house look familiar? It should — it's the same house used in "7th Heaven"! (via Curbed Los Angeles).
13. The Simpsons in 'The Simpsons'
The economics of the Simpsons' lifestyle in real life is actually quite disheartening. According to Consequence, the Simpsons' home would sell for a cool $450,000 in the modern real estate market, which would most likely be unattainable by a blue-collar, single-income family in today's times. The soaring prices of real estate — even in adult cartoons — led The Atlantic to report that the Simpsons' version of the American Dream is no longer possible; people can't live like that anymore.
According to Vox, Homer Simpson is often considered a working-class hero among fans. He owns a nice home in suburban Springfield, has three children, and works at a factory job for most of the show. And, he does so on little pay. Viewers discovered in Season 7 in the episode "Much Apu About Nothing" that Homer takes home as little as $24,395 a year. Even adjusting for inflation, there is no way he could afford his mortgage payments in real life without Marge having a job. D'oh!