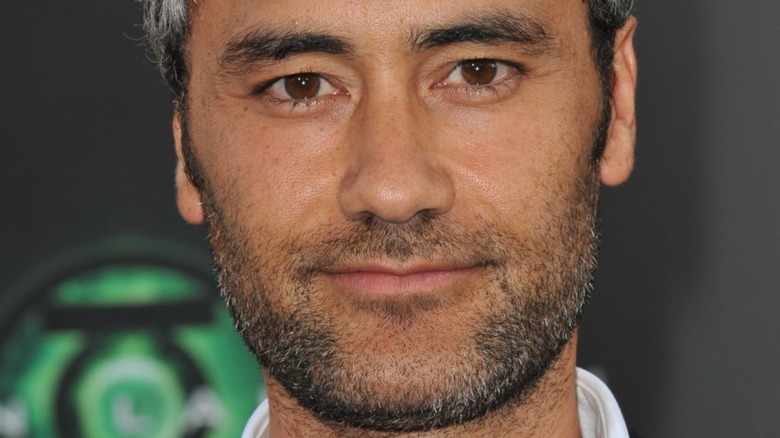 There's no doubt that Taika Waititi has been enjoying a moment. After revamping a Marvel franchise and winning an Oscar for his 2019 film "Jojo Rabbit" — which he wrote, directed, and starred in — the New Zealander has become a highly sought-after talent. Known for his quirky sense of humor and ability to make authentically heartfelt movies, the filmmaker's signature storytelling style has been embraced by audiences worldwide.
Explaining the core elements that make up a Taika-Waititi-comedy, he told The Sydney Morning Herald, "I like having that balance where you have a little drama or that you pull the audience in with the laughs and then you sock it to them with the actual message. That's what the power of comedy is. And I don't think dramas are as powerful in that sense."
Named one of the most influential people of 2022 by TIME, it's clear that the multi-talented director-producer-writer-actor will likely be continuing on his upward trajectory for some time to come. His journey so far has certainly been a fascinating and unconventional one, from his days as a New Zealand indie filmmaker and comedian to becoming a Hollywood star and big-budget director. Let's take a closer look at the transformation of Waititi from childhood to 46 years old.
Taika Waititi's proud mixed heritage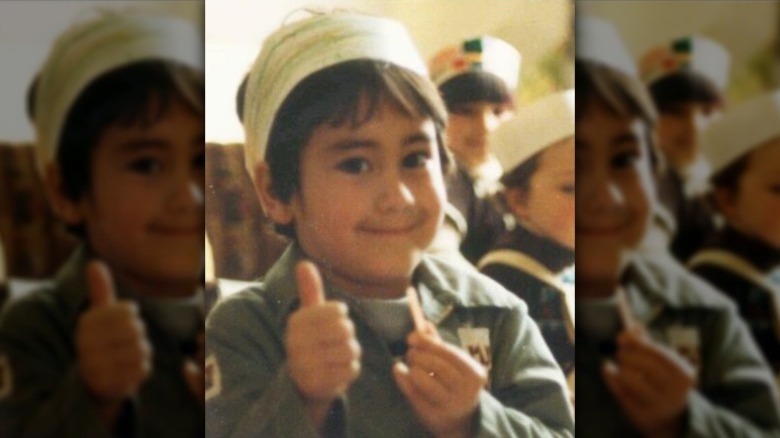 Born in 1975, Taika Waititi formerly used his mother's surname, Cohen. However, he started to go by his father's surname, Waititi, after the success of his first film. "I always used both names throughout my life according to where I was … Because I made my first short film in that area where I was known as Waititi, that was the name that was put on the film," he explained to Cultural Daily.
Waititi has described himself as a Polynesian Jew because his mother is Russian-Jewish and his father is Māori, per The Jewish Chronicle. Speaking to Wired, the star explained that his parents — who separated when he was 5 years old — were an unlikely pairing. While his mom was a schoolteacher, his dad was part of a motorcycle gang. They met in a prison where his father was briefly an inmate — his mother was bringing books to the facility for charity work.
In addition to his Indigenous and Jewish heritage, he also revealed that he was a touch French-Canadian when sharing an ancestral story on the podcast, "Thanks for Trying." According to Waititi, his great-great-great grandmother was a Māori princess who had a child with a French-Canadian whaler. "He tried to steal the baby and take her back to Canada … our warriors — bad a** dudes — rode horses across the land … and [took] the baby back and because of them, I'm here now," he explained.
He grew up in Wellington and Waihau Bay
After his parents' separation, Taika Waititi split his childhood between Wellington, the capital of New Zealand, and Waihau Bay, a part of the tribal lands of Te Whānau-ā-Apanui. During his 2010 TEDx Talk, "The Art of Creativity," he explained, "I come from a very mixed background and as a result, I've always had trouble deciding who I was and what I wanted to do." Waihau Bay was a very small town, and his school only had 28 students in attendance. The majority of his time, however, was spent with his mother in the much more metropolitan city of Wellington.
The dichotomy of these two environments deeply influenced Waititi as an artist. Both places have served as the primary inspiration for his work. In an article about "The Great Kiwi Childhood" for Stuff, he wrote, "I think my childhood shaped what I do today. I think the way that I write, the things that I tend to put in my films, often there are jokes for people who grew up in that time. Or just things that I have been thinking of since then."