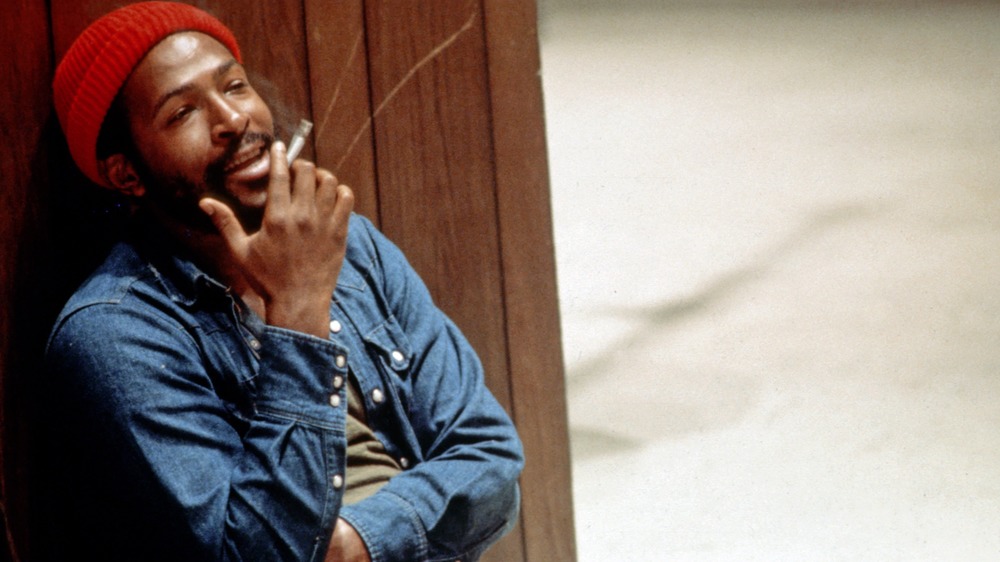 To watch a sporting event, a parade, a Broadway play or movie, and yes, a concert live is truly amazing. At its best, it is a grand spectacle that encaptures the audience with performances not thought possible to be done by a human being. Of course, the performance, game, or event is the final product of something that started long ago and has been practiced to perfection.
The same can be said about the performers themselves. Audiences see the final steps of the journey but never the first steps, the first errors, the first rehearsals, and the first corrections made in fine tuning their crafts. For these performers, the stage and their art in whatever craft they have mastered is a culmination of years of work and commitment.
Unfortunately, with many artists, it is also an escape from something much darker. Famed United States Gen. George C. Patton once said, "Pressure makes diamonds." Still, human beings are far weaker than one of the strongest objects on the planet. Sometimes, the pressure of an unstable and abusive upbringing or the broken trust in individuals who one believed to have their best interest can lead to some of the best performers in the world to become like Pagliacci, the crying clown — entertaining while filled with internal turmoil. These performers below share these two traits — their music has entertained millions, yet their personal lives are filled with tragedy. Here are the tragic stories behind pop's biggest stars.
Katy Perry's strict upbringing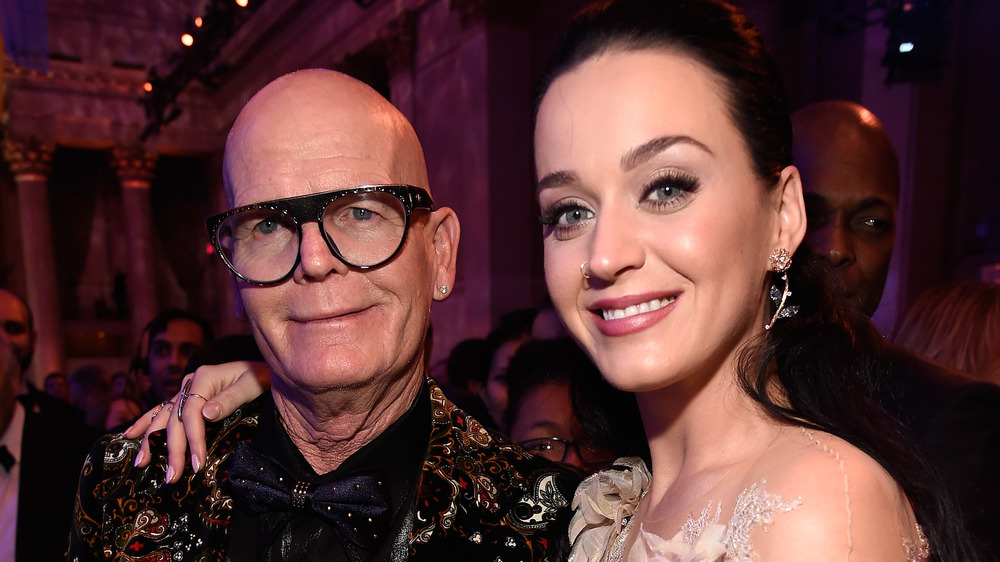 In rock and roll's early days, many parents referred to the music that entertained their children as "devil's music." Little Richard, an early icon of the young genre, was kicked out of his home by his father for, according to Biography, showing "signs of homosexuality." Religious parents and secular music tend to mix like oil and a match. Just ask Katy Perry.
According to News Mail, Perry's parents, Keith and Mary Hudson, were far from the ultra-religious couple that the young singer knew. In the 1960s, the pair were caught up in the counterculture, hanging out with celebrities and using drugs. Mary Hudson dated rock singer Jimi Hendrix and Keith Hudson helped manufacture and sell LSD for famed psychologist Timothy Leary.
By the end of the 1970s, the couple left their peace signs for crucifixes and became Pentecostal preachers. In a 2011 interview with Vanity Fair, Perry told stories of her strict, Christian upbringing. She was forbidden to use words such as "deviled eggs" or "Dirt Devil" and feared when she visited Planned Parenthood clinics that they would be bombed. She picketed the concert of Marilyn Manson and, when she decided to become a musician, released a self-titled Christian album before converting to mainstream pop.
In a NY Post story, it detailed Perry's parents disavowing her songs and saying that she had been "lured" away by Satan. While still close, appearing with her on television and award shows, Perry has pushed back against her parent's comments at times.
Syd Barrett's failing mental health
Pink Floyd is one of the most iconic bands of the 20th century. Their 1967 debut album, The Piper at the Gates of Dawn, is seen as a masterpiece, appearing on Rolling Stone's list of the 500 Greatest Albums. The band was led by guitarist and singer/songwriter Syd Barrett (far right). This would be his only album with the band as mental illness and drug addiction destroyed his career.
According to Biography, Barrett, bassist Roger Waters, drummer Nick Mason, and organist Richard Wright formed the band in 1965 while college students. At this same time, Barrett had begun to use psychedelic drugs. As the driving force, this altered the band sound and influenced their work. While recording their first album, guitarist and Barrett's friend, David Gilmour, played on the album. Gilmour recalls Barrett not recognizing his old friend.
Following their first album, Barrett's drug addiction and his mental and physical health worsened. It is believed Barrett suffered from undiagnosed schizophrenia. By March 1968, while recording their sophomore album, Barrett was no longer part of the group and was replaced by Gilmour. According to Rolling Stone, Barrett recorded two solo albums with the help of his former bandmates and attempted to form new bands with no success. Barrett soon disappeared from public life, infamously appearing to his former bandmates in 1975 when they were recording a tribute song to him, ironically. Barrett died in 2006 at age 60 from pancreatic cancer. He had also been suffering from diabetes.
Death follows Bobby Brown
Nicknamed "The King of R&B," Bobby Brown's early music life mirrors that of the King of Pop, Michael Jackson. Both became famous through childhood stardom only to achieve even greater success as young adult stars. Both also found themselves subject to the tabloids and the rumor mill. While Jackson met an untimely end, Brown is still alive and has unfortunately seen all too much death in his life.
According to The Morning Call, by the time Brown was 11, he was already a member of a gang, where he had been shot, stabbed, and had watched a childhood friend bleed to death. Brown was able to overcome all of this early trauma to achieve success both as a member of New Edition and as a solo artist. Still, the reaper followed him.
In September 1995, while exiting a bar, Brown's bodyguard and his younger sister's fiancé were gunned down. Brown escaped with his life. In 1992, Brown married singer Whitney Houston. The marriage was marred with drug abuse and allegations of physical abuse, and the pair split in 2007. Five years later, according to Biography, Houston died of an accidental drowning at age 48. In 2015, Bobbi Kristina, the couple's daughter, died in a similar circumstance at age 22. Both women had drugs in their systems. In November of 2020, Brown's son from another relationship, Bobby Brown Jr, died at age 28. CNN reported he had been experiencing "flu-like symptoms" in the days before his death.
Britney Spears' conservatorship
Speaking of a childhood star who developed into an iconic pop star and has had to deal with being placed under a microscope by the press — Britney Spears everyone. Over the past year, the conservatorship of Britney Spears has become a common and continuous story.
According to Film Daily, in 2008, Spear's father, Jaime Spears, was granted a temporary conservatorship over his daughter. This came after his daughter suffered a very public mental breakdown in 2007. The episode included shaving her hair, driving with her young son on her lap, and attacking a cameraman with an umbrella. Spears had been in the limelight since the Clinton Administration, first as a member of Disney's The Mickey Mouse Club, then as a pop superstar.
A conservatorship, as detailed in Glamour, is, "a court case where a judge appoints a responsible person or organization to care for another adult who cannot care for himself or herself or manage his or her own finances."
As the pop singer was being cared for in psychiatric hold in Los Angeles, Jaime Spears and an attorney were granted a temporary (eventually permanent) conservatorship. In September 2019, Jaime Spears stepped down over health concerns, and the responsibility was handed to Britney's longtime "care manager," Jodi Montgomery. People reported that in August 2020, Britney strongly opposed Jaime returning to the conservatorship, and her attorneys filed a motion in November to remove him permanently. Unfortunately for Britney, the judge sided with Jaime Spears in her ruling.
Marvin Gaye's abusive father
The story of Marvin Gaye's murder at the hands of his father remains a disturbing tale of parental abuse. Gaye achieved the heights of stardom and fame, during which he also struggled with substance abuse and depression. When one looks at the home of Marvin Gaye Sr., the personal demons his son dealt with becomes very clear.
According to Smooth Radio, Marvin Jr. was one of four children between Marvin Sr. and Alberta Cooper. Similar to Katy Perry, Marvin Jr.'s father was a Pentecostal preacher, though Perry did not experience the physical abuse Marvin Jr. felt. His sister, Jeanne, said that from age 7 to his teen years, Marvin's life was full of "brutal whippings."
Marvin's biographer, Steve Turner, said this of the father/son relationship — "Marvin's relationship with his father made him who he was. His need to be successful, find love, and then take drugs… No matter what he achieved with his songs, all he got was resentment and criticism."
Outside of the abuse, Marvin Jr. also faced bullying because of his name (spelled 'Gay'), and that many in the neighborhood knew Marvin Sr. wore women's clothing. While Marvin Jr. did not believe his father was anything but heterosexual — as well as himself, though he has said that "sexually, men interest me," — Alberta Gay said she was not sure, according to I Love Old School Music. Marvin Sr. plead guilty to voluntary manslaughter and received a six-year suspended sentence in 1984. He died of pneumonia in 1998.
Luther Vandross hid his sexuality
There is a long list of pop stars who hid or downplayed their sexuality in order to maintain their careers. From Dusty Springfield to Elton John and Liberace to George Michael, the club is long, with only select people knowing the truth. In an interview on Watch What Happens Live with Andy Cohen, singer Patti Labelle discussed her late friend's decision to remain in the closet. That friend was singer Luther Vandross.
LaBelle met Vandross when he was just a teen, and she was a member of the Bluebelles. He snuck into her dressing room and pretended to be a designer showing them different clothes. The pair became friends and collaborated throughout their careers.
On Cohen's show in 2017, LaBelle was asked about why she thought Vandross hid his sexuality. She replied, "basically, he did not want his mother to be –- although she might have known, he wasn't going to come out and say this to the world." She also discussed that he worried about disappointing his female fans.
Vandross died in 2005 of a heart attack. In the eyes of the public, Vandross was straight. In the music industry though, according to television producer Gene Davis, Vandross' sexuality was not a secret. In 2006, friend and writer Bruce Vilanch wrote a feature in Out detailing Vandross' life in the LGBT community. According to Vilanch, Vandross' longest relationship was with another man, who he lived with between the 1980s and early 1990s.
Mariah Carey's first marriage
When Mariah Carey burst onto the music scene at the beginning of the 1990s, her voice alone made her an instant and iconic superstar. While her star continued to rise during the decade, she also found, what she hoped to be, success in love when she married the chairman of Sony Music, Tommy Mottola. Unfortunately, the power dynamics, seeing that Mottola was her professional boss and more than two decades her senior, led to Carey calling herself, "a child bride" when describing the failed marriage.
According to the New York Times, Carey admits that while not being sexually or physically attracted to Mottola, she still trusted him when they married in 1993. Still, Carey described the couple's home as "Sing Sing," the maximum-security prison in New York, as Mottola had armed guards and security cameras around their house.
The relationship, as described by Carey, was manipulative and violent. Mottola controlled Carey's career and musical direction. According to Cheat Sheet, Mottola wanted Carey to be more "mainstream," which she took as more white (Carey is biracial). She recalled Mottola making a racist comment about Bad Boy Records founder Sean Combs. And in one disturbing episode, Mottola threatened her by holding a butter knife to her face.
In his own autobiography, Hitmaker: The Man and His Music, Mottola acknowledges their relationship as "absolutely wrong and inappropriate," though he also said that he as a controlling husband was "lots of crap," Billboard reports. The pair divorced in 1998.
Eminem's childhood
While Eminem is unique in hip hop as a white artist in a traditionally Black genre, his story matches the "rags to riches" story found in hip hop. According to Biography, Eminem's (real name Marshall Mathers) father left the family when the rapper was a toddler and rebuked his son's letters to contact him, leaving the family in poverty.
According to Watchmojo, Eminem and his mother, Debbie, moved around the country looking for work, pulling him in and out of school multiple times a year. This led the young boy to develop a loner personality and even being labeled mentally disabled by teachers.
Eminem also had to deal with bullies. The worst incident of bullying led to him being put into a coma and having to relearn motor skills. On his 1999 album, The Slim Shady LP, he would rap about the incident on the song, "Brain Damage." The LA Bible reports that the bully, named D'Angelo Bailey, sued the rapper for using his name in the song, though the judge ruled in the rapper's favor.
Eminem's relationship with his mother was, for a long time, strained. His closest relationship was with Debbie's half-brother, Ronnie Polkingharn, who introduced him to hip hop. In the song, "Cleaning out my Closet" he raps about her failures as a parent. ABC News reports when Debbie sued her son for defamation of character for $11 million, she received only $1,600 of the $25,000 settlement agreed upon. Eventually, the two reconciled.
Lauryn Hill's relationships
In-band couples have produced some of the greatest pop music of all time. This includes The Mamas and The Papas, Fleetwood Mac, and ABBA. However, these bands also saw the relationship's end and (with the exception of Fleetwood Mac) the bands soon split apart. Lauryn Hill's time with The Fugees saw her and bandmate Wyclef Jean go through this emotional rollercoaster.
The Fugees formed in 1992 and featured Hill, Wyclef Jean, and Pras Michel. By the time they broke up in 1997, they had just released their most commercial and critically successful work, The Score, the previous year. According to the Huffington Post, the break-up of the band was due in large part because of the break-up between Hill and Jean.
In his autobiography, Jean said that their relationship was full of fights followed by making up. Jean was also married to another woman during his relationship with Hill. The relationship and band fell apart when, according to Jean and Pras, Hill led Jean on to believing she was bearing his child, when instead it was the child of Rohan Marley.
According to Rolling Stone, following the success of her first solo album, Hill began to spend time with a spiritual advisor named Brother Anthony. During this time, she fired her management team and became more secluded, while those around her were wary of Anthony, believing he was preying on her vulnerabilities and pushing her to be more outspoken, such as her 2003 comments on the Catholic Church.
Sinead O'Connor's abusive mother
Speaking of controversial comments about the Catholic Church – Sinead O'Connor everyone. Similar to Marvin Gaye, O'Connor's childhood was one of emotional, physical, and sexual torment suffered at the hands of a parent — her mother in this case. O'Connor's mother died in a car crash in 1986, before O'Connor's debut album. In an interview with Dr. Phil, he asked, "what do you love about your mother?" The singer-songwriter answered, "that she's dead."
In an interview with Behind the Music, O'Connor said that her mother, Marie, was a dressmaker who gave up her career to raise her and her three siblings. She believed the lack of a creative outlet and postnatal depression sparked her behavior. O'Connor's father, Sean, moved out of their home, leaving the children with their disturbed mother.
O'Connor described the home as a "torture chamber" and that her mother was either "a sadist and a pedophile or she was possessed by the devil," as reported by I Heart Radio. During this period, O'Connor suffered sexual abuse from her mother and others. She recalls that between the ages of 3 to 12, she was assaulted "several times." O'Connor left her mother's home at 13 years old. She expressed the story of her childhood in her single, "Troy." The Independent reported that during the interview, O'Connor confirmed she attempted suicide eight times in a single year.
If you or anyone you know is having suicidal thoughts, please call the National Suicide Prevention Lifeline​ at​ 1-800-273-TALK (8255)​.