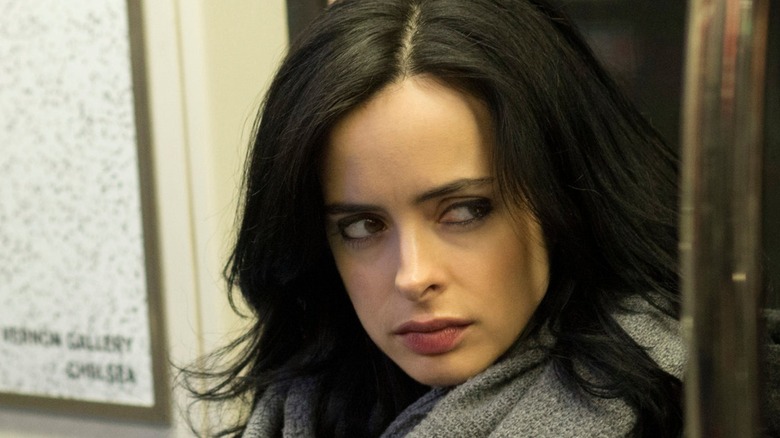 As the streaming home of massive tentpole properties like Star Wars, Marvel, Pixar, National Geographic, and, of course, Disney itself, Disney Plus has amassed an incredible library in the nearly three years the platform has been live with more content available to watch than ever. The streamer boasts a diverse and varied catalogue full of classic series like "Alias" and "Once Upon a Time," docuseries like "The Beatles: Get Back," and beloved Disney comedies like "That's So Raven" and "Boy Meets World," as well as animated series like "The Owl House" and "Recess."
With over 400 classics, reboots, and new original series streaming, it can be overwhelming to know where to begin your next TV binge. Yet, it's easy to say Disney Plus truly has something for everyone. As a result, we've compiled the 35 best shows on Disney Plus below, from the best of Star Wars and Marvel to underrated featurettes.
Alias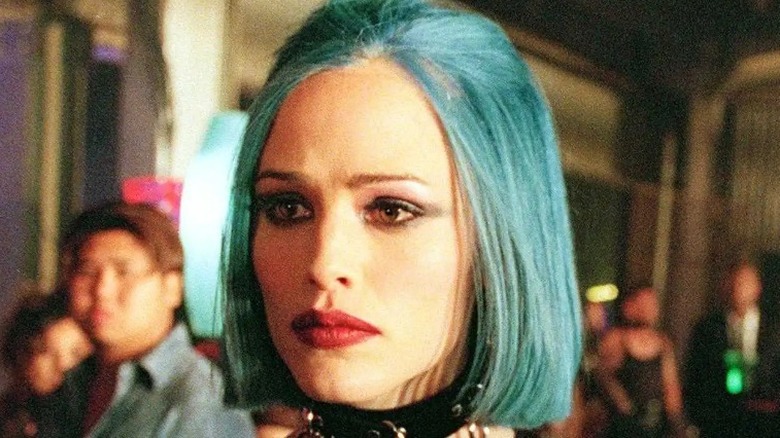 A spy drama firmly anchored in the Bush era, "Alias" is a science-fiction-charged look at the lives of CIA operatives and double agents. Sidney Bristow (Jennifer Garner) is recruited to join the CIA out of college, and ends up working alongside her estranged father, Jack (Victor Garber). However, after a shocking tragedy, Sidney learns she may not be working for who she thinks, and has to learn how to fight for herself. "Alias" is a splashy thriller with incredible action that made Garner a star, and that, alongside "Lost," helped cement J.J. Abrams' reputation as a titan of genre entertainment.
Starring: Jennifer Garner, Ron Rifkin, Carl Lumbly

Creator: J.J. Abrams

Years: 2001 – 2006

Rating: TV-14

Rotten Tomatoes Score: 86%
The Beatles: Get Back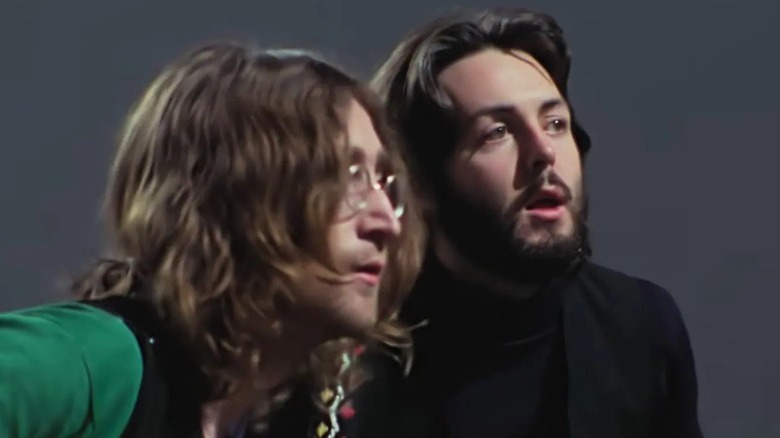 The Beatles may be one of the greatest bands of all time, but the group has also been notoriously controlling of their image. Composed almost entirely out of previously unseen and restored footage, "The Beatles: Get Back" is a nearly eight-hour three-part docuseries that provides unprecedented insight into the Fab Four's creative process while recording "Let It Be," made even more poignant by the knowledge that the band broke up shortly thereafter. Regardless of your relationship to The Beatles, "Get Back" is a fascinating look at creativity, artistry, and collaboration, all filtered through the lens of one of music's most influential bands.
Starring: The Beatles, Yoko Ono, Linda McCartney

Director: Peter Jackson

Years: 2021

Rating: PG-13
Rotten Tomatoes Score: 93%
Behind the Attraction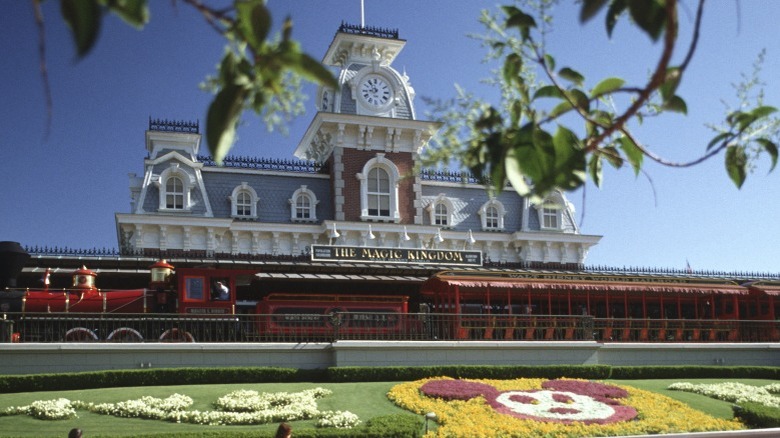 Outside of their beloved movies and famous characters, Disney is also known for its innovative theme parks. "Behind the Attraction" takes viewers inside legendary amusements like Star Tours, Space Mountain, and Cinderella's Castle. Narrated by Paget Brewster, each episode explores the history and culture of a different theme park destination, featuring interviews from the Imagineers who bring the rides to life and previwing upcoming attractions. For Disney Parks devotees, it's a particularly special peek behind the magic curtain.
Starring: Paget Brewster, Dave Durham, Kim Irvine

Director: Brian Volk-Weiss

Years: 2021 – present

Rating: TV-PG

Rotten Tomatoes Score: 75%
Black-ish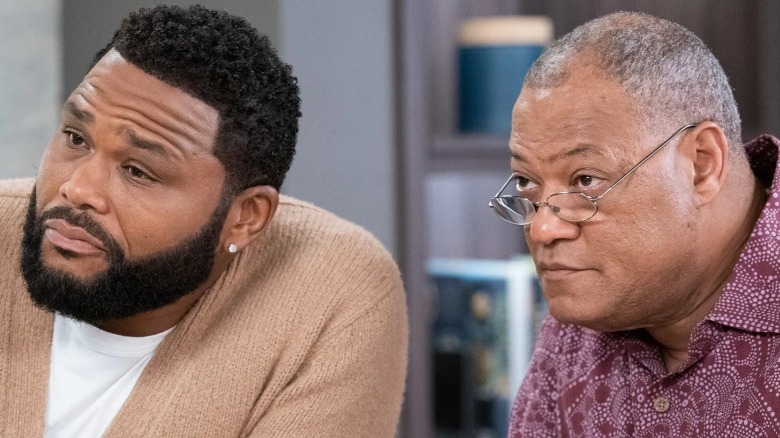 "Black-ish" follows Andre Johnson (Anthony Anderson), an advertising executive who lives and works in all-white spaces and strives to both maintain a sense of connection to his Black identity as well as pass on his culture to his privileged children. His wife, Rainbow (Tracee Ellis Ross), is an anesthesiologist and, in classic sitcom fashion, the grounded foil to Dre's more zany comedy. "Black-ish" is intensely funny but also inherently political, using Bow and Dre's many parenting moments to impart lessons to the audience.
Starring: Anthony Anderson, Tracee Ellis Ross, Jenifer Lewis

Creator: Kenya Barris

Years: 2014 – 2022

Rating: TV-14

Rotten Tomatoes Score: 92%
Boy Meets World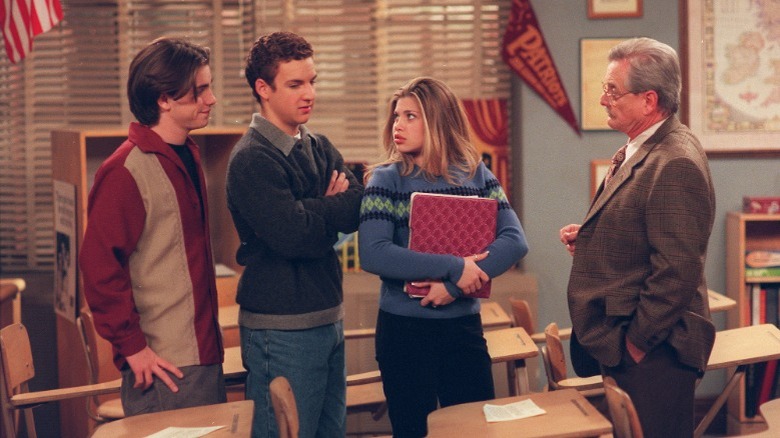 "Boy Meets World" follows neurotic teenager Cory Matthews (Ben Savage) as he navigates the difficulties of growing up, including first loves, school, and familial relationships. While Cory has a stable family, his best friend, Shawn (Rider Strong), is a bad boy who often relies on Cory and his family for safety, providing some real emotional storytelling for young audiences. Of course, "Boy Meets World" wouldn't be the series it was without Cory's teacher and neighbor, Mr. Feeny (William Daniels), who provided guidance with kindness and humor.
Starring: Ben Savage, Rider Strong, William Daniels

Creators: Michael Jacobs, April Kelly

Years: 1993 – 2000

Rating: TV-G

Rotten Tomatoes Score: N/A
Daredevil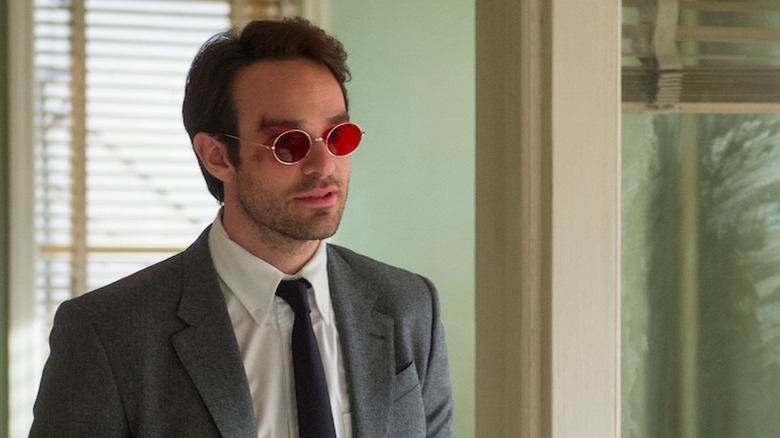 Originally part of Netflix's slate of Marvel television series, "Daredevil" follows Matt Murdock (Charlie Cox), who works with his best friend, Foggy (Elden Henson), in their law practice in Hell's Kitchen. After hours, Matt transforms into the vigilante Daredevil, fighting against the forces of New York City's criminal underbelly, including the organization run by the vicious, charismatic gangster known as Kingpin (Vincent D'Onofrio). The series is action-packed and full of heroes worth rooting for, making it obvious as to why fans have demanded Cox's return to the MCU.
Starring: Charlie Cox, Vincent D'Onofrio, Deborah Ann Woll

Creator: Drew Goddard

Years: 2015 – 2018

Rating: TV-MA

Rotten Tomatoes Score: 92%
Disney Gallery: The Mandalorian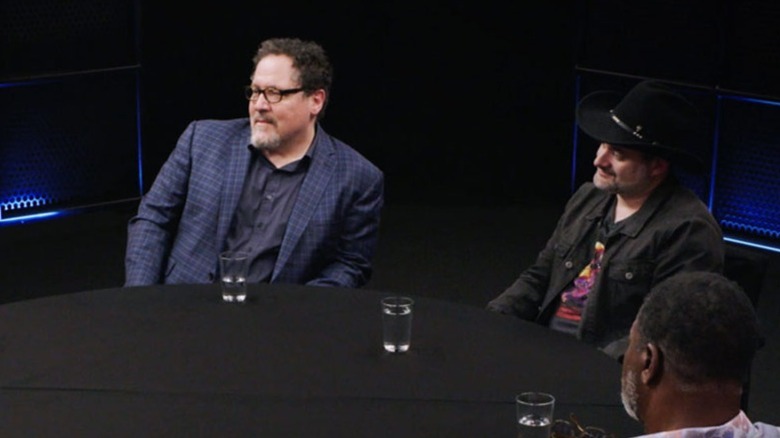 Though Baby Yoda is the runaway star, "The Mandalorian" as a whole was a surprise hit after its premiere in 2019. "Disney Gallery: The Mandalorian" is a painstakingly detailed docuseries that explores the ins and outs of the critically-acclaimed series' creation, from the special effects — yes, even Baby Yoda — to the cinematic storytelling. "Gallery" also includes humorous and heartfelt roundtable interviews with the series' directors, including Bryce Dallas Howard and Taika Waititi, as well as star Pedro Pascal, making it a must-watch for any fan.
Starring: Jon Favreau, Dave Filoni, Bryce Dallas Howard

Director: Brad Baruh

Years: 2020 – present

Rating: TV-14

Rotten Tomatoes Score: 100%
Even Stevens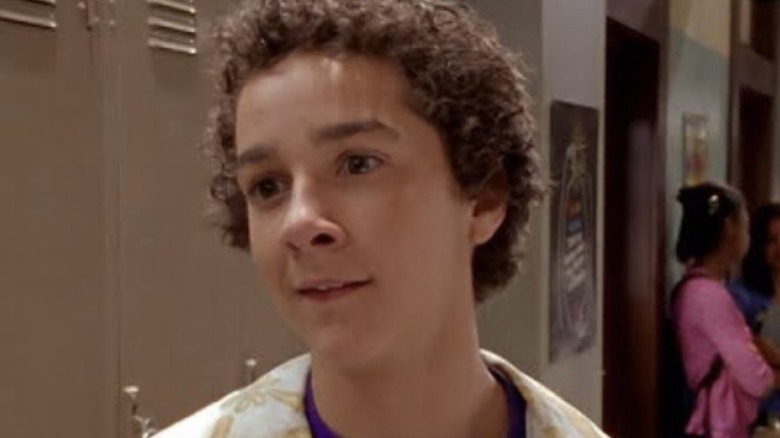 Before Shia LaBeouf became a movie star, he starred in the quirky family comedy "Even Stevens" as Louis, the gross and unpredictable younger brother of studious, serious, and ambitious Ren (Christy Carlson Romano). While Ren was best friends with the school principal, Louis and his friends dreamt up ways to torture their teachers. Though the premise is simple, the cast has genuine talent, and the quality of jokes raises it above many similar comedies, making it a delightful series to revisit with the whole family.
Starring: Shia LaBeouf, Christy Carlson Romano, A.J. Trauth

Creator: Matt Dearborn

Years: 2000 – 2003

Rating: TV-PG

Rotten Tomatoes Score: N/A
Gordon Ramsay: Uncharted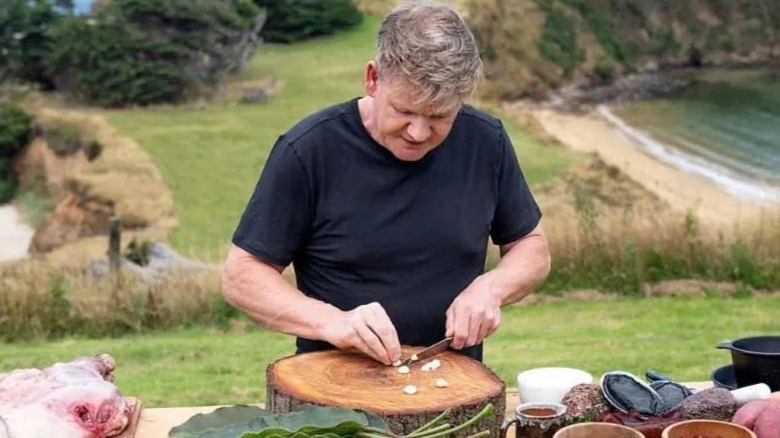 A National Geographic production, "Gordon Ramsay: Uncharted" sees the hotheaded chef travel to remote corners of the Earth in search of inspiration, enrichment, and new flavors. Ramsay's fans will enjoy seeing him in a stripped-down outdoors environment outside of the typical studio setting, humbling himself with local chefs in beautiful locations like Iceland, Peru, Sumatra, Morocco, Maine, and Puerto Rico. As a glimpse into local cuisine all over the world, "Uncharted" is a treat for foodies from every country.
Starring: Gordon Ramsay, Sheldon Simeon, Virgilio Martinez

Years: 2019 – present

Rating: TV-14

Rotten Tomatoes Score: N/A
Gravity Falls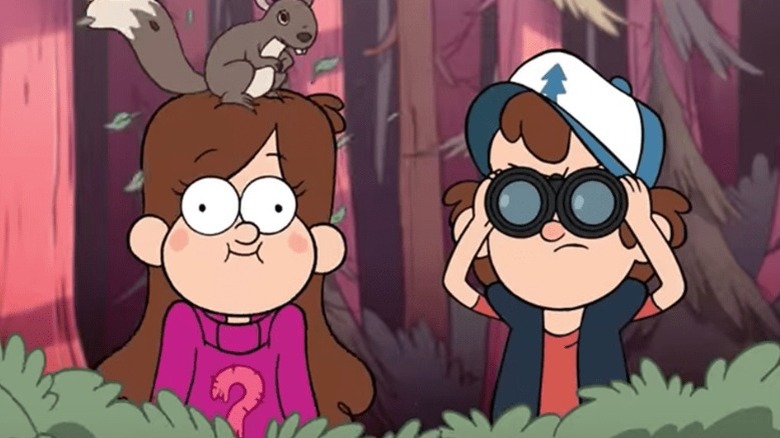 When 12-year-old twins Dipper (Jason Ritter) and Mabel (Kristen Schaal) are sent to stay with their great uncle in Gravity Falls, they expect a long, boring summer. However, the siblings soon find there's much more happening in the quirky town, and uncover a series of mysteries that will make their summer more exciting than they ever expected. "Gravity Falls" is a sweet, silly, and funny series with genuinely entertaining puzzles to solve and dozens of Easter eggs that reward rewatching.
Starring: Jason Ritter, Alex Hirsch, Kristen Schaal

Creator: Alex Hirsch

Years: 2012 – 2016

Rating: TV-Y7

Rotten Tomatoes Score: 100%
Hawkeye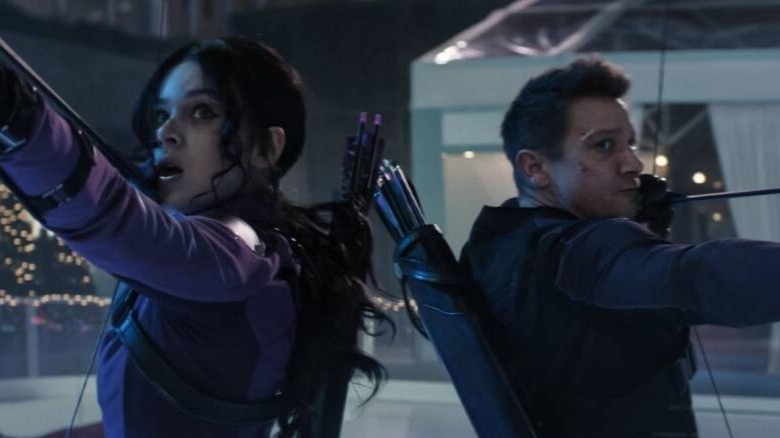 The most recent phase of Marvel storytelling has brought the Avengers from the big screen to the small, often passing the baton to the next generation of heroes in the process. "Hawkeye" does this with Kate Bishop (Hailee Steinfeld), a massive Hawkeye fan who gets swept up in a criminal conspiracy. Of course, she has to work with her hero to save the day while he tries to get back home to his family in time for the Christmas holiday, making for a fun Marvel adventure full of seasonal cheer.
Starring: Jeremy Renner, Hailee Steinfeld, Florence Pugh

Creator: Jonathan Igla

Years: 2021

Rating: TV-14

Rotten Tomatoes Score: 92%
High School Musical: The Musical — The Series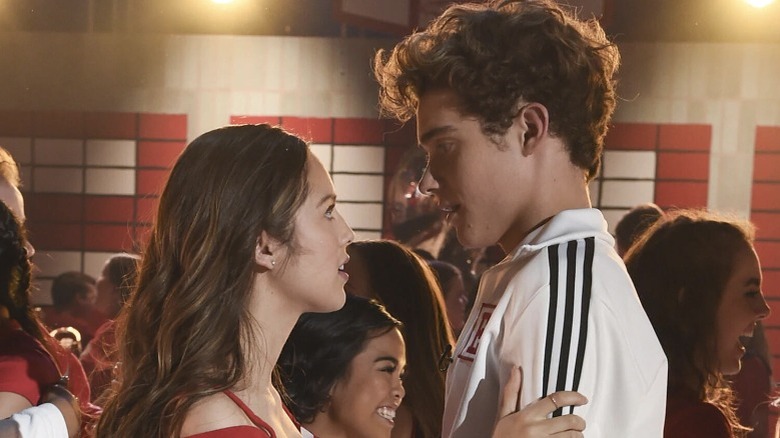 A meta sequel to the Disney Channel film series, "High School Musical: The Musical — The Series" takes place at the same high school where the original movies were filmed. Drama teacher Miss Jenn (Kate Reinders), who was a background cast member in the initial production, decides to stage the musical for her current students. Shot in a mockumentary style, the series follows the next generation of stars and their relationships behind the scenes in a silly, winking homage to the original series.
Starring: Olivia Rodrigo, Joshua Bassett, Matt Cornett

Creator: Tim Federle

Years: 2019 – present

Rating: TV-PG

Rotten Tomatoes Score: 75%
Jessica Jones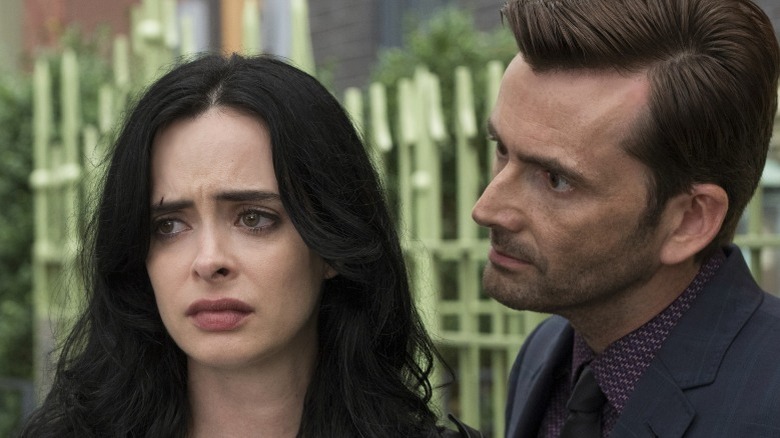 Another Marvel series that was originally on Netflix, "Jessica Jones" is a unique superhero story that explores dark, grounded themes. The series picks up after Jessica (Krysten Ritter) has hung up her cape following a mysterious and tragic incident, now working instead as a private detective. However, when she's hired to investigate a case that brings her face-to-face with her past, Jessica has to battle her inner demons (and her alcoholism) to learn how to be a hero again.
Starring: Krysten Ritter, Rachael Taylor, Eka Darville

Creator: Melissa Rosenberg

Years: 2015 – 2019

Rating: TV-MA

Rotten Tomatoes Score: 83%
Lizzie McGuire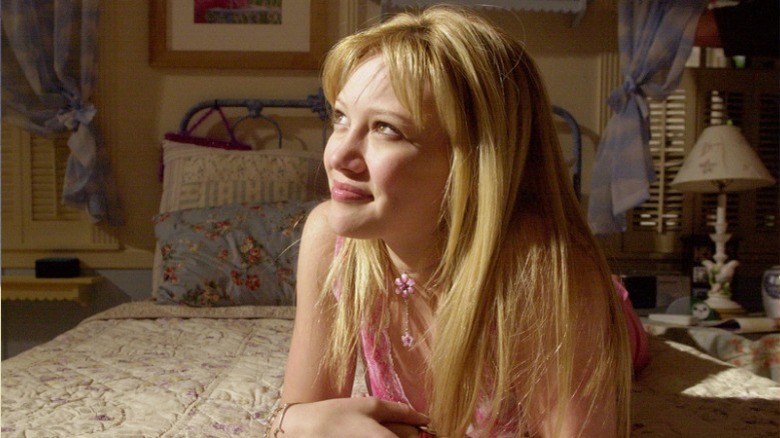 Like "My So-Called Life" and "Clarissa Explains It All," "Lizzie McGuire" literally brings viewers inside the head of its protagonist using voiceovers and a charming animated inner voice. Lizzie (Hilary Duff) is an average 13-year-old girl who wants to be popular, and has to navigate the foibles of puberty and middle school alongside her nerdy and cynical best friend Gordo (Adam Lamberg) and pesky younger brother Matt (Jake Thomas), creating a charming and heartfelt coming-of-age story.
Starring: Hilary Duff, Adam Lamberg, Robert Carradine

Creator: Terri Minsky

Years: 2001 – 2004

Rating: TV-G

Rotten Tomatoes Score: 90%
Loki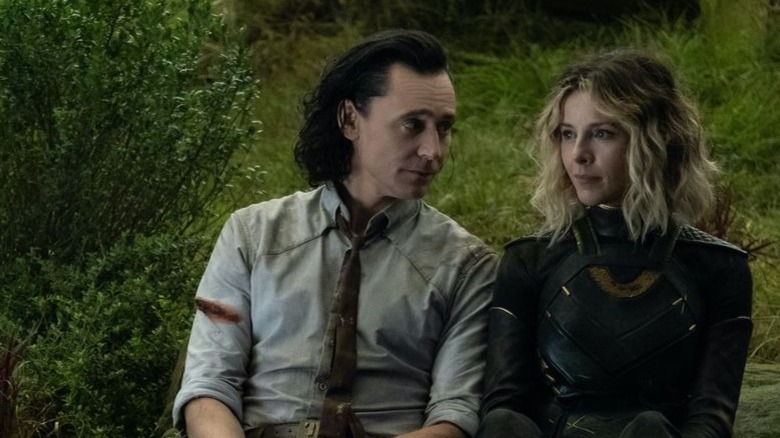 "Loki" brought the fan-favorite god of mischief back to life through the sprawling multiverse of the Time Variance Authority. The bureaucratic TVA thoroughly unsettles Loki (Tom Hiddleston) by holding him prisoner and using him to track other variant Lokis alongside Mobius (Owen Wilson), a TVA official who soon becomes Loki's only ally. The series explores the fascinating consequences of the multiverse, including what it would mean to fall in love with yourself, and what forms the endless Loki variants can take.
Starring: Tom Hiddleston, Owen Wilson, Gugu Mbatha-Raw

Creator: Michael Waldron

Years: 2021 – present

Rating: TV-14

Rotten Tomatoes Score: 92%
Love, Victor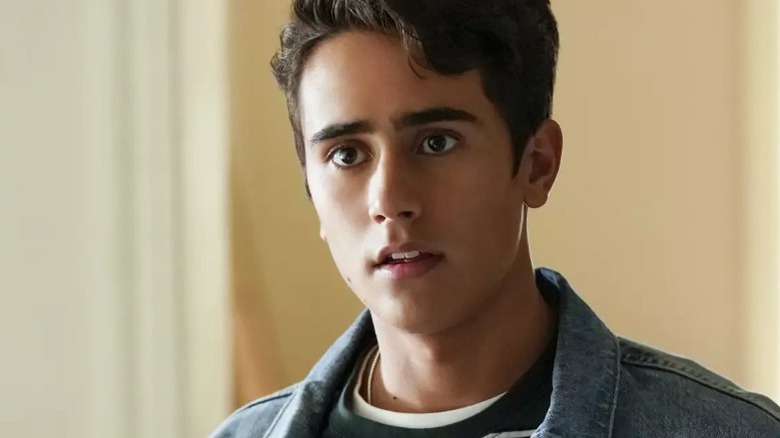 A spinoff of the film "Love, Simon," which was in turn based on the book by Becky Albertalli, "Love, Victor" follows a younger student at Simon's school, Creekwood High. Victor (Michael Cimino) is struggling to come to terms with his gay identity, and reaches out to Simon (Nick Robinson) for advice and guidance as he comes out. The series follows Victor as he deals with all of the joy and heartbreak that follows. With the arrival of its final season "Love, Victor" is streaming for the first time on Disney+ (it originally debuted on Hulu, another Disney-controlled service).
Starring: Michael Cimino, Rachel Hilson, Anthony Turpel

Creators: Isaac Aptaker, Elizabeth Berger

Years: 2020 – 2022

Rating: TV-14

Rotten Tomatoes Score: 93%
Luke Cage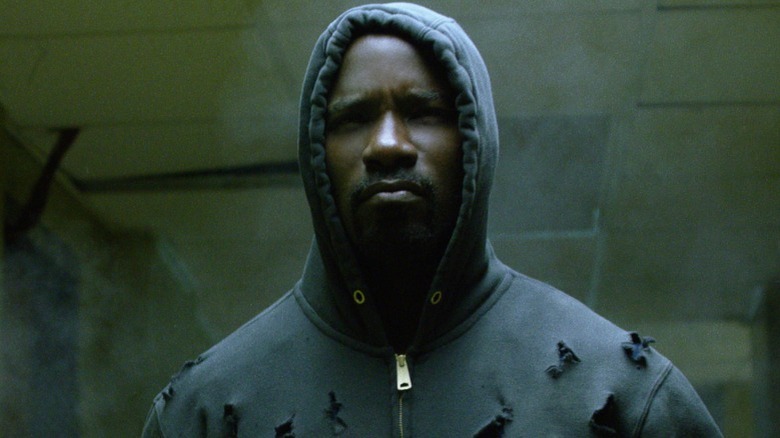 Following the title character's debut in "Jessica Jones," "Luke Cage" explores the hero's life before he met Jessica, diving into Luke's (Mike Colter) backstory and explaining how he became bulletproof. The series also takes viewers out of Hell's Kitchen and into Harlem, introducing Luke to new heroes and villains, including Mariah Dillard (Alfre Woodard), a politician with murky allegiances, and Misty Knight (Simone Missick), a police officer trying to do right by her community. "Luke Cage" offers plenty of style and panache, making for a unique entry in Marvel's television canon.
Starring: Mike Colter, Simone Missick, Theo Rossi

Creator: Cheo Hodari Coker

Years: 2016 – 2018

Rating: TV-MA

Rotten Tomatoes Score: 87%
The Mandalorian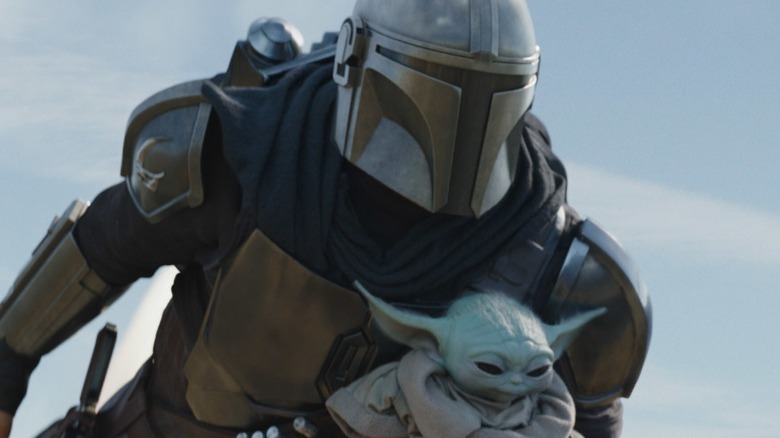 The first live-action Star Wars series, "The Mandalorian" follows a mysterious bounty hunter named Din Djarin (Pedro Pascal), who finds his straightforward life turned upside down after he decides to rescue a very unusual bounty: a small, non-human child. As he takes the foundling into his care, Mando flees across the galaxy from the remnants of the Empire, including the imposing and terrifying Moff Gideon (Giancarlo Esposito). As a largely standalone series, "The Mandalorian" is a fantastic entry point to the franchise for casual and intense Star Wars fans alike.
Starring: Pedro Pascal, Carl Weathers, Giancarlo Esposito

Creator: Jon Favreau

Years: 2019 – present

Rating: TV-14

Rotten Tomatoes Score: 93%
Marvel Studios: Assembled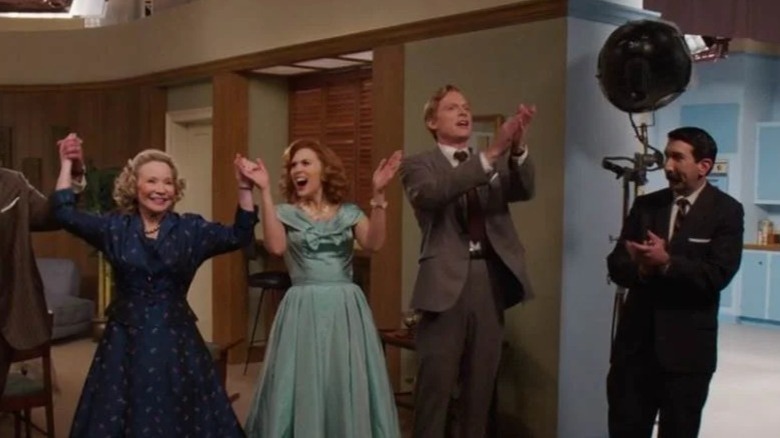 DVD commentary tracks and special features may be a thing of the past, but thankfully, the era of the making-of docuseries has arrived. "Marvel Studios: Assembled" is a comprehensive behind-the-scenes chronicle of newer Marvel series and films, including "Hawkeye," "Loki," and "Shang-Chi." With high production values and incredible footage, "Assembled" lets fans learn how their favorite Marvel content is made. If you want to know how the "WandaVision" team created a television show about television, this is the show to watch.
Starring: Kevin Feige, Brad Winderbaum, Andy Park

Director: Brad Baruh

Years: 2021 – present

Rating: TV-14

Rotten Tomatoes Score: N/A
Ms. Marvel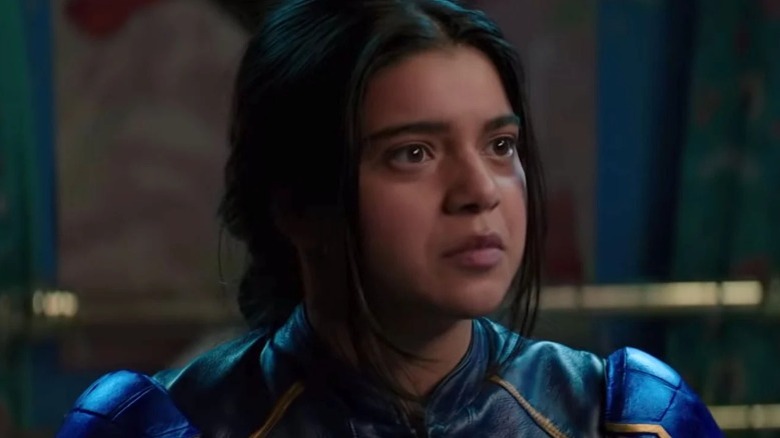 This Marvel television series follows geeky cosplaying teenager Kamala Khan (Iman Vellani), a Captain Marvel superfan who has to figure out how to meet her family's high expectations and honor her cultural background while expressing her true self. That becomes even more difficult after Kamala discovers a mysterious bangle in her attic, which shockingly gives her superpowers herself. "Ms. Marvel" is a refreshing teen superhero show packed with humor, heart, and visual flair that should speak to the next generation of heroes.
Starring: Iman Vellani, Matt Lintz, Zenobia Shroff

Creator: Bisha K. Ali

Years: 2022 – present

Rating: TV-PG

Rotten Tomatoes Score: 96%
The Muppet Show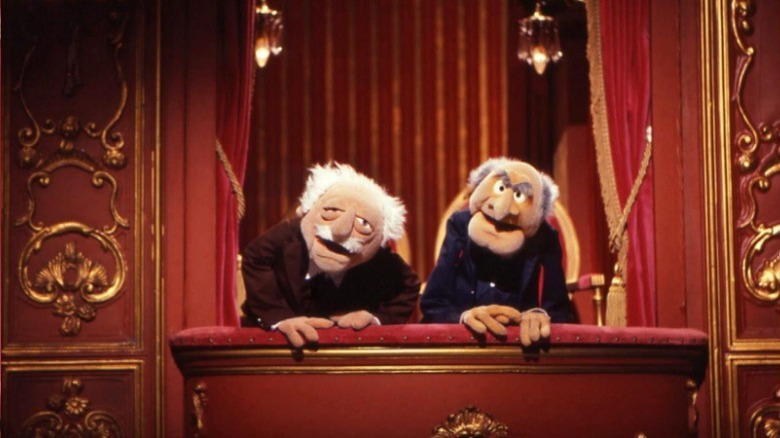 During the era of the original "Saturday Night Live" cast and "Monty Python's Flying Circus," when sketch comedy was booming and the Muppets had yet to take to the silver screen, "The Muppet Show" was an ingenious variety show starring remarkably expressive puppets. Hosted by Kermit the Frog, the series introduces viewers to iconic characters like Miss Piggy and Fozzie Bear while featuring an incredible crop of rotating guest stars like Carol Burnett, Johnny Cash, and Diana Ross. It's nostalgic, hilarious, and heartfelt and, even after all of this time, remains just as endearing as it did when it first aired.
Starring: Jim Henson, Frank Oz, Richard Hunt

Creators: Jim Henson, Jack Burns

Years: 1976 – 1981

Rating: TV-G

Rotten Tomatoes Score: 100%
Obi-Wan Kenobi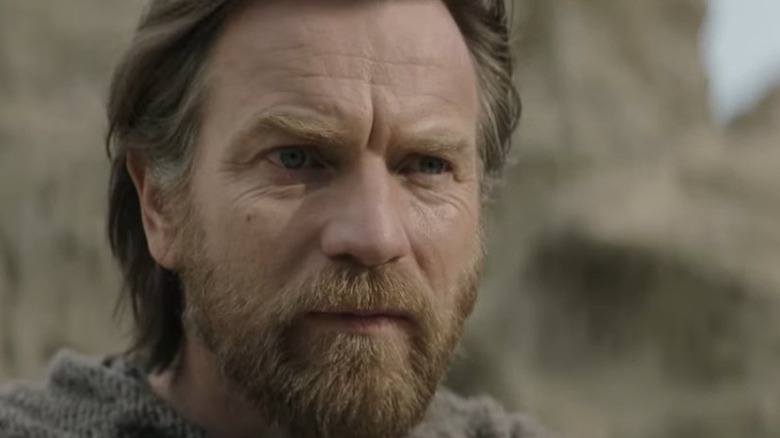 One of the most hotly anticipated Star Wars series to hit Disney+, "Obi-Wan Kenobi" bridges the gap between the prequel trilogy and the original series, with Ewan McGregor returning in the eponymous role. Picking up a decade after "Revenge of the Sith," a grieving Kenobi is forced to come out of hiding to aid a young Leia (Vivien Lyra Blair). With his old padawan, Darth Vader, searching for him and the Empire's Inquisitors hunting down all Force-sensitive people, the series is high-wire and emotionally fraught, adding new layers to characters that have existed for nearly half a century.
Starring: Ewan McGregor, Vivien Lyra Blair, Moses Ingram

Director: Deborah Chow

Years: 2022

Rating: TV-14

Rotten Tomatoes Score: 84%
Once Upon a Time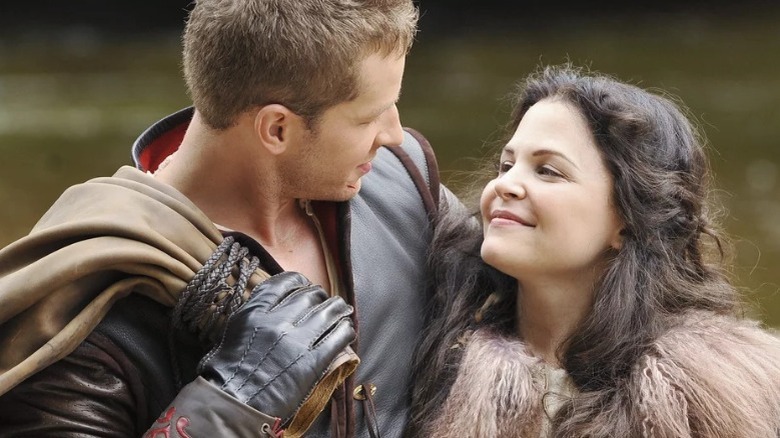 "Once Upon a Time" follows Emma Swan (Jennifer Morrison), who is trying to move on from her difficult past when the son she gave up for adoption 10 years ago reaches out for help. Arriving at his home in Storybrooke, Maine, Emma discovers a parallel universe where fairy tale characters come to life. In a true fairy tale twist, Emma learns she may hold the key to breaking the Evil Queen's (Lana Parilla) curse over the town.
Starring: Ginnifer Goodwin, Jennifer Morrison, Lana Parilla

Creators: Adam Horowitz, Edward Kitsis

Years: 2011 – 2018

Rating: TV-PG

Rotten Tomatoes Score: 78%
The Owl House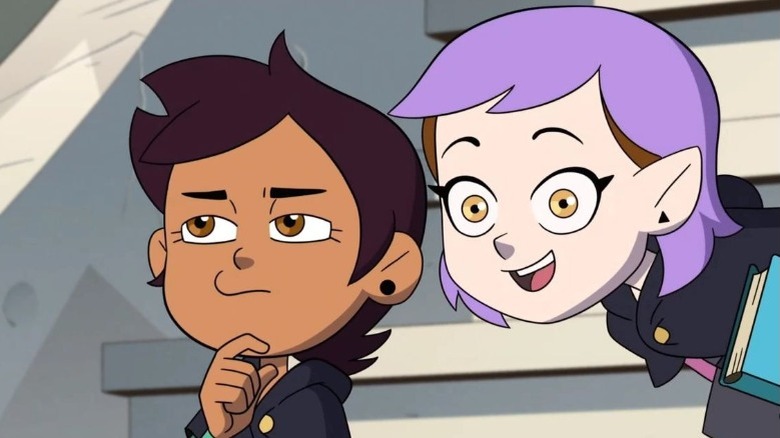 "The Owl House" is an animated children's fantasy series that follows a Dominican-American teenager named Luz (Sarah-Nicole Robles) after she accidentally finds herself in the demon realm. There, she meets Eda (Wendie Malick), a rebellious witch who takes Luz under her wing and trains her. The two work together to protect both the demon and human realms in a visually surreal show that has been praised for its LGBTQ representation.
Starring: Sarah-Nicole Robles, Alex Hirsch, Wendie Malick
Creator: Dana Terrace

Years: 2020 – present

Rating: TV-Y7-FV

Rotten Tomatoes Score: 100%
Recess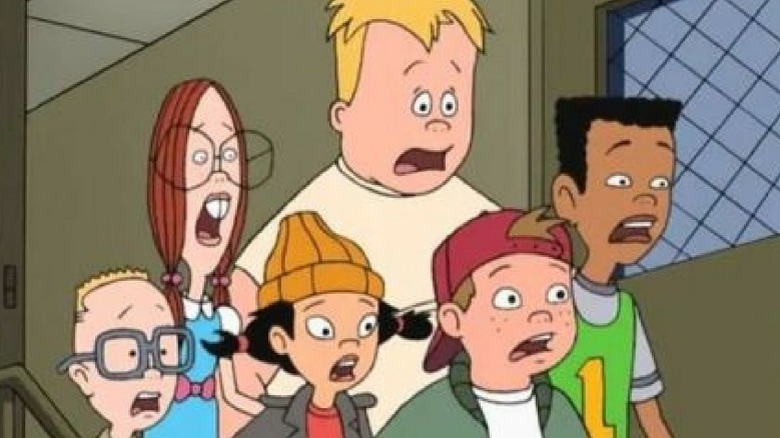 "Recess" is a smart and funny Saturday morning cartoon about a group of scrappy elementary school kids whose exploits at recess mirror the real world around them, and who must fight to maintain their individuality amid the playground's rigid social order. Aside from the show's numerous political allegories, "Recess" is a relatable and witty satire of the American public school experience, with plenty of jokes to go around and an incredible voice cast that features Ashley Johnson and Pamela Adlon.
Starring: Andrew Lawrence, Ashley Johnson, Jason Davis

Creators: Paul Germain, Joe Ansolabehere

Years: 1997 – 2001

Rating: TV-Y

Rotten Tomatoes Score: N/A
The Simpsons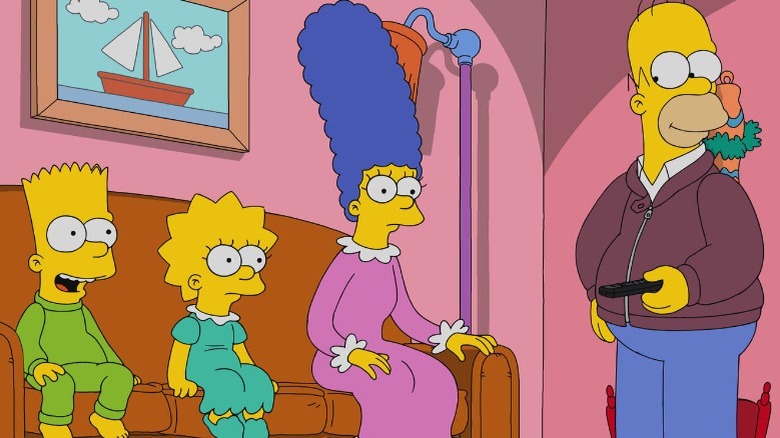 Really, what else can be said? As the longest-running scripted primetime series, "The Simpsons" has made an indelible impact on television and pop culture. With 32 seasons streaming on Disney+, fans old and new alike can explore the world of Springfield from the beginning and rediscover what made Homer (Dan Castellaneta), Marge (Julie Kavner), Bart (Nancy Cartwright), Lisa (Yeardley Smith), and Maggie lasting cultural icons. Outside of the show's mile-a-minute jokes, "The Simpsons" is known for its political humor and genre-bending episodes, making it truly timeless.
Starring: Dan Castellaneta, Nancy Cartwright, Harry Shearer

Creators: James L. Brooks, Matt Groening, Sam Simon

Years: 1989 – present

Rating: TV-14

Rotten Tomatoes Score: 85%
Smart Guy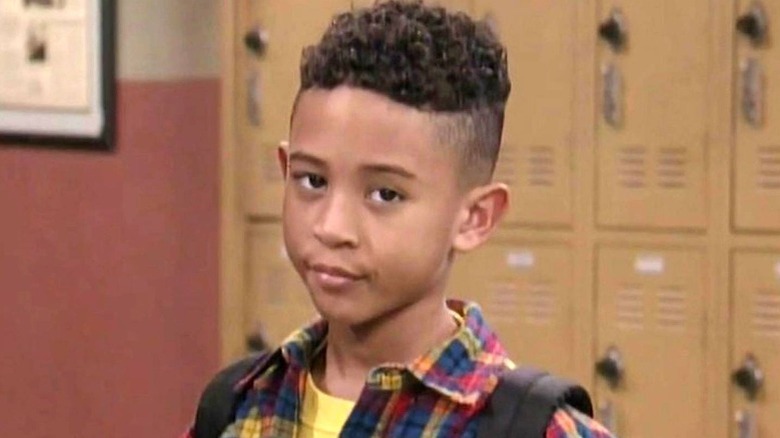 T.J. Henderson (Tahj Mowry) is a child prodigy who, when he's only 10 years old, skips past middle school and joins his older siblings as a freshman in high school. While T.J. is smart, he's not necessarily ready for the social leaps and bounds required to jump ahead, leading to plenty of friction with his studious older sister Yvette (Essence Atkins) and affable older brother Marcus (Jason Weaver) as they share classes and friends. Considering that a reboot is in the works, now is the perfect time to revisit "Smart Guy."
Starring: Tahj Mowry, John Marshall Jones, Jason Weaver

Creators: Danny Kallis, Brian Suskind

Years: 1997 – 1999

Rating: TV-G

Rotten Tomatoes Score: N/A
Star Wars Rebels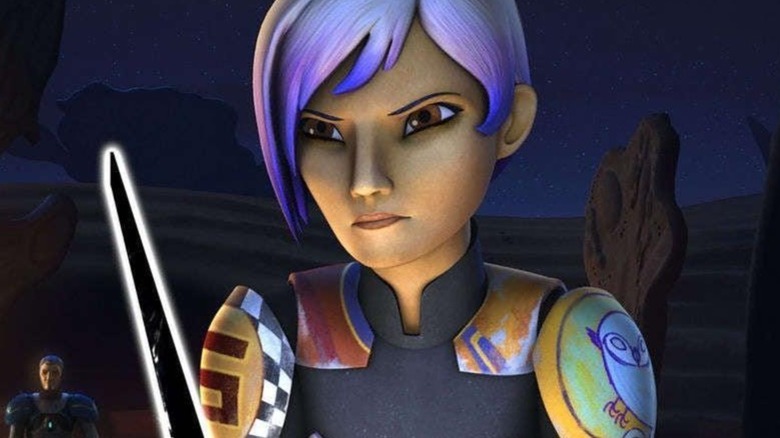 An animated series set between "Revenge of the Sith" and "A New Hope," "Star Wars Rebels" follows Ezra Bridger (Taylor Gray), an orphan on the run who discovers he has Force capabilities and is taken in by Kanan Jarrus (Freddie Prinze Jr.), a one-time Jedi who is now fleeing the Inquisitors with the rest of his ragtag crew. "Rebels" is a story of found family and hope that expands the Star Wars universe in surprising and moving ways.
Starring: Taylor Gray, Freddie Prinze Jr., Vanessa Marshall

Creators: Simon Kinberg, Carrie Beck, Dave Filoni

Years: 2014 – 2018

Rating: TV-Y7-FV

Rotten Tomatoes Score: 98%
Star Wars: The Clone Wars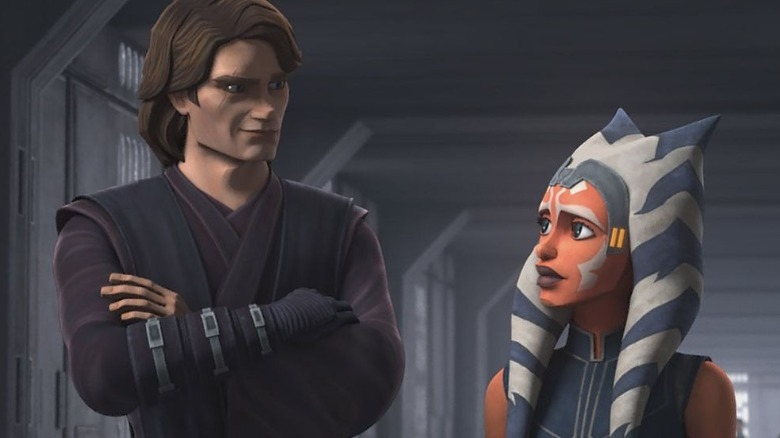 Taking place between "Attack of the Clones" and "Revenge of the Sith," "The Clone Wars" expands on the relationships between Obi-Wan Kenobi (James Arnold Taylor) and his padawan Anakin (Matt Lanter) as Anakin takes on a padawan of his own, Ahsoka Tano (Ashley Eckstein). While the Clone Wars rage on, the three Jedi have to work to untangle the political conspiracy unfolding around them, even as Anakin grows closer to Senator Palpatine (Ian Abercrombie) and the dark side.
Starring: Matt Lanter, Ashley Eckstein, James Arnold Taylor

Creator: George Lucas

Years: 2008 – 2020

Rating: TV-PG

Rotten Tomatoes Score: 93%
That's So Raven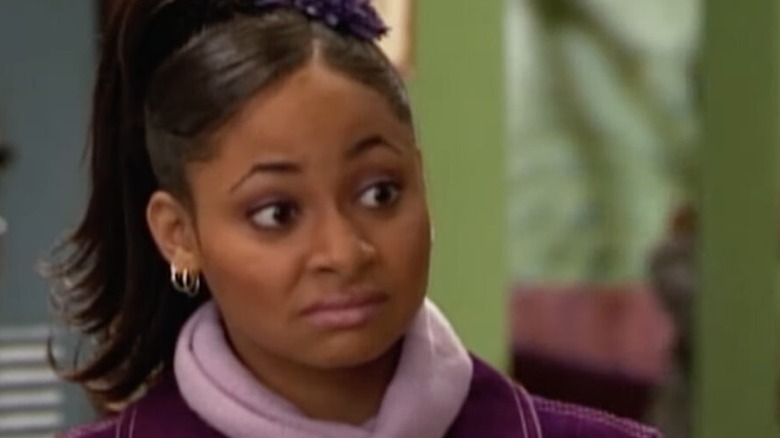 Raven (Raven Symone) is your average teenage girl — except that she is clairvoyant and sees visions of the future. Wanting to be helpful, Raven tries to use the clues from her premonitions to aid her friends and family; of course, Raven rarely reads her visions correctly, leading to lots of comedic mishaps. "That's So Raven" was recently revived as "Raven's Home," which is also streaming on Disney+, providing fans hours of hijinks with their favorite psychic.
Starring: Raven Symone, Orlando Brown, Anneliese van der Pol

Creator: Michael Poryes, Susan Sherman

Years: 2003 – 2007

Rating: TV-G

Rotten Tomatoes Score: N/A
WandaVision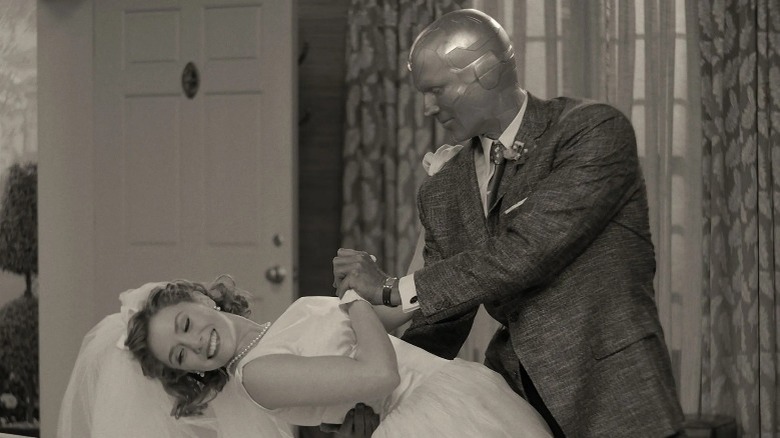 The first of Marvel's television series to hit Disney+, "WandaVision" is a relatively standalone series that uses the medium of television to explore Wanda's (Elizabeth Olsen) grief and loss. Each episode moves forward in time and television history, stylistically evoking classics like "Bewitched" and "The Brady Bunch" while Wanda does everything in her power to protect the fledgling family she's created with Vision (Paul Bettany), despite the intrusion of her nosy neighbor, Agnes (Kathryn Hahn). "WandaVision" is an eerie, heartfelt comedy that MCU fans and casual viewers alike will enjoy.
Starring: Elizabeth Olsen, Paul Bettany, Kathryn Hahn

Creator: Jac Schaeffer

Years: 2021

Rating: TV-PG

Rotten Tomatoes Score: 91%
The World According to Jeff Goldblum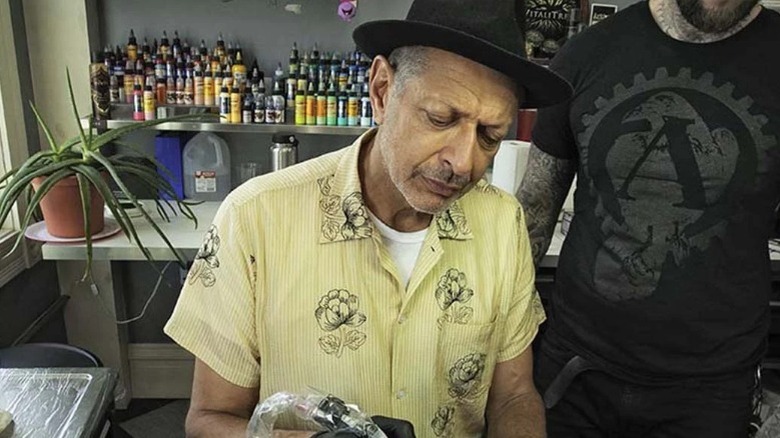 Outside of his acting career, Jeff Goldblum has become a pop culture icon in his own right. "The World According to Jeff Goldblum" places the actor and his quirky personality front and center as he explores the culture and history of a wide variety of topics, including dogs, tattoos, and gaming, with genuine curiosity and humor. Whether or not you're a fan of Goldblum, viewers of all types will enjoy this lighthearted, humorous, and intellectual journey with the actor.
Starring: Jeff Goldblum, Greg Newkirk, Andrew Freeman

Years: 2019 – present

Rating: TV-PG

Rotten Tomatoes Score: 82%
X-Men: The Animated Series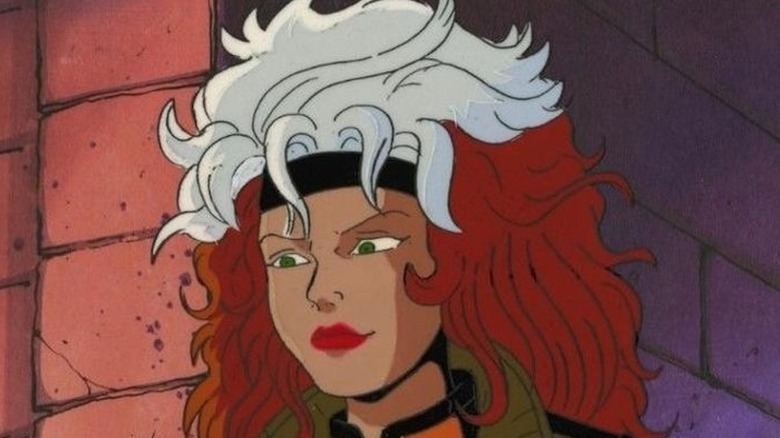 Before superhero movies were the dominant storytelling form, "X-Men: The Animated Series" introduced viewers young and old alike to Professor X (Cedric Smith) and his team of mutant superheroes. True to the comics, the series dealt with socio-political issues like religion, divorce, and even the AIDS pandemic. With a revival due on Disney+ in 2023, now is the perfect time to revisit this beloved classic.
Starring: Cedric Smith, Cal Dodd, Lenore Zann

Creators: Mark Edward Edens, Sidney Iwanter

Years: 1992 – 1997

Rating: TV-Y7

Rotten Tomatoes Score: 85%