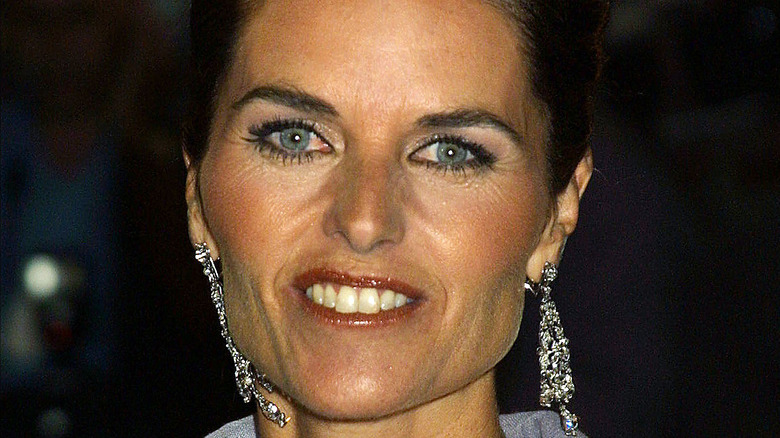 Most people know Maria Shriver for being a majorly accomplished journalist and the wife of Arnold Schwarzenegger, but there's more to her than meets the eye. Shriver thought she had found her niche in the world of journalism, but it was when she stepped into the political arena did she finally come into her own.
"I thought I was defined by my family and growing up as a Kennedy. As a journalist, I was a messenger of other people's truths. As first lady, I had to define my own. These last seven years have allowed me to come into my own voice," she told the Daily Beast. From November 2003 to January 2011, Shriver served as the first lady of California. The major contributions she's made along the way include reshaping The Women's Conference, which has turned into the world's largest iconic destination for women of all walks of life to "share perspectives, find common ground, undergo transformative experiences and create lasting legacies." Another significant achievement in her time in office was the Minerva Award, which is handed out yearly during the Conference in Long Beach, California, to recognize and honor a deserving woman for their excellence.
Like all women, Shriver has many roles and has effortlessly worn many hats throughout her life: sister, daughter, journalist, wife, activist, and mother. Here's a look into the journey of a woman born into an illustrious family who's creating her own legacy and has become a well-known and beloved person in America all on her own.
Maria Shriver was born into a prominent family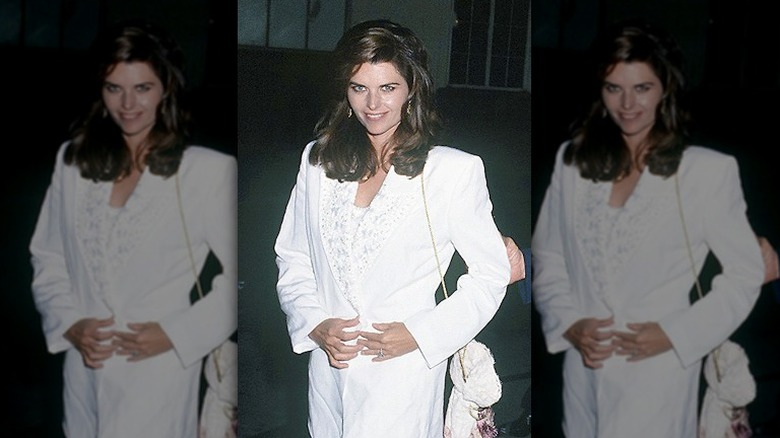 On November 6, 1955, Maria Shriver was born to Robert Sargent Shriver and Eunice Kennedy Shriver. Growing up in a well-known political family, she was the only girl amongst four brothers. Her father played a major role in the founding of the Peace Corps, as noted by The New York Times, and Shriver's mother, sister to John F. Kennedy and Senators Robert F. Kennedy and Ted Kennedy, instituted the Special Olympics.
In a 2008 interview with Oprah Winfrey, Shriver discussed what it was like growing up in her household. She stated, "When you grow up in a political family, you're trotted out a lot, and you're never exactly clear what you're doing." She noted, "I was conscious of being in a large family with a hierarchy," adding, "The most terrifying thing of all for me was to just sit with myself. I didn't know how to be alone."
For Shriver, part of being alone was realizing she was enough. She also told Winfrey, "I thought my journey was about keeping my family's legacy going — and that is still part of my job. I'm very proud of my family and what it stands for. But I'm also trying to create a legacy as a mother, a wife, and a woman, and as Maria, separate from all those things." We believe she's done that already.
She spent a few years living in France before pursuing journalism
Following the assassination of Maria Shriver's uncle and the country's president John F. Kennedy, Vice President Linden B. Johnson took over as commander-in-chief in 1963. While it was heavily frowned upon amongst the Kennedys, her father stayed on as part of Johnson's administration as head of the Office of Economic Opportunity (via The New York Times). He later became the U.S. ambassador to France in 1968.
In an article titled "Growing Up Kennedy," published in a 1986 edition of Vanity Fair, Shriver recalled her time in France, sharing, "We lived in the vast marble embassy, where my bedroom looked out to the Eiffel Tower … My father threw me into a school where nobody spoke a word of English, and I had to learn how to adapt myself pretty fast."
Shriver attended Georgetown University, and instead of going into politics, she carved out her own path with a successful career as a journalist. She once told Oprah Winfrey that she wanted to do her own thing and not be known for just being a Kennedy. "You can get lost in it," she disclosed. "I thought [as] I grew up and everybody would say, 'Which one are you? Which Kennedy are you?' I was determined that I would go out and become successful on my own."
Maria Shriver and Arnold Schwarzenegger married and started a family
Maria Shriver and Arnold Schwarzenegger met while attending the Robert F. Kennedy Tennis Tournament in 1977. After dating for nine years, the couple tied the knot in a ceremony on April 26, 1986, in Hyannis Port, Massachusetts, as noted by People. In 1989, Shriver gave birth to their first child, Katherine Schwarzenegger, and then two years later, the pair expanded their family again when Shriver gave birth to another girl, Christina. Their oldest son, Patrick, was born in September 1993, and then four years later, they welcomed the youngest of the brood, another son named Christopher.
Shriver penned a personal essay in 2018 about being a mother and celebrating Mother's Day that was published by Today. In a section in which she reflected about being a mom, she wrote, "Once you commit to motherhood, you are always in mother-mode. You are always on the line and always on-call. And, that's fine with me, as I find motherhood endlessly fascinating, endlessly challenging, endlessly fun, and endlessly fulfilling."
Unfortunately, the mother of four would divorce her husband in 2011.
Maria Shriver followed in her mother's footsteps as an activist
Maria Shriver eventually returned to her journalism career and became a special anchor for NBC in 2013. Her new role was to report on women's issues in America. Shriver, who is a two-time Emmy winner and a recipient of the distinguished Peabody Award, announced (via TVNewser), "I'm excited to be reporting along with all of you about women's evolving experiences in the United States as parents, caregivers, care takers. There is so much going on."
And like her mother, Eunice Kennedy Shriver, Maria Shriver is a champion of the people and a trailblazer of equality. "I'm a person who is interested in the empowerment of men and women. I'm interested in the conversation bridging. … I'm interested in elevating all of us," she told Elle in 2014. In 2019, in conjunction with the Center for American Progress, she produced "The Shriver Report: A Woman's Nation Changed Everything," a groundbreaking report that took a comprehensive look into gender equality when it comes to women's role not only in society but also in the workplace.
Family is everything to Maria Shriver
One would think that because Maria Shriver grew up in such a famous and powerful household that maybe the family dynamics weren't that strong, but it was quite the opposite. And when her parents fell ill, she was a caregiver for both of them. When Sargent Shriver was diagnosed with Alzheimer's in 2003, she not only cared for her dad but worked tirelessly as an advocate for progressing the research and finding a cure for the brain disorder (via Brain & Life). Even after Shriver's father died in 2011 (via People), she continued her fight and established the Women's Alzheimer's Movement.
In 2017, she received the Lifetime Achievement Award from the Alzheimer's Association for bringing awareness to women about having a higher risk for Alzheimer's and educating them on preventive measures that can be taken to reduce the risk of developing the disease.
When Shriver isn't trying to conquer the world, she spends time with her family. She has family dinners with her children and their spouses every Sunday. She wants them to remember that their connection as a family means everything and that social media should not take precedence when it comes to bonding and having meaningful conversations when they spend time together. She told CNN in 2019, "They know when they come for Sunday dinner, they don't have the phone. It's down in the kitchen. And if I see it, I say 'phone' and they put it away."