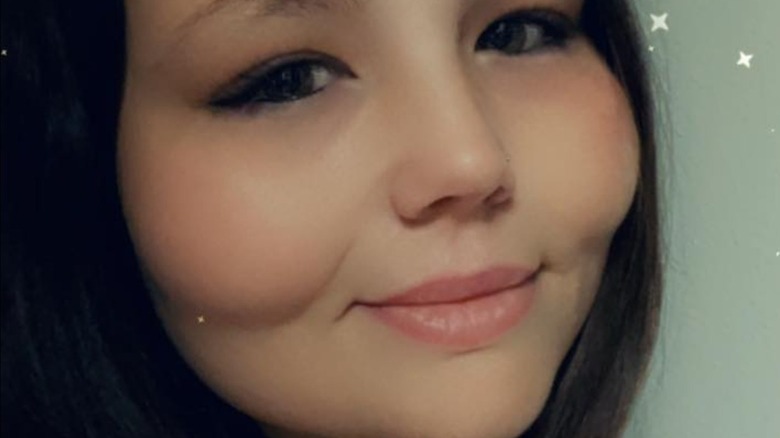 Since 2012, "My 600-lb Life" has been chronicling morbidly obese individuals who are desperate to shed weight and get their lives back. Back in 2014, on season 2 of the wildly popular TLC series, Mississippi native Christina Phillips got her chance to undergo gastric bypass surgery with Dr. Younan Nowzaradan, nicknamed Dr. Now.
At age 22, Phillips weighed well over 600 pounds when fans first met her on TV (via TLC). When her story began, Phillips admitted walking from room to room in her home left her out of breath. "I'm trapped inside this body that I don't want to be in," she heartbreakingly shared, further confessing that driving had even become impossible. Phillips added she didn't leave the house — and hadn't done so for two whole years (via Reality Tidbit).
So what happened in Phillips' life for her to end up this way? According to the episode, the reality star had long battled her weight, and as an adult, her mom and husband, Zach, enabled her to overeat, often buying her fast food meals (via TV Over Mind).
Christina Phillips was determined to lose weight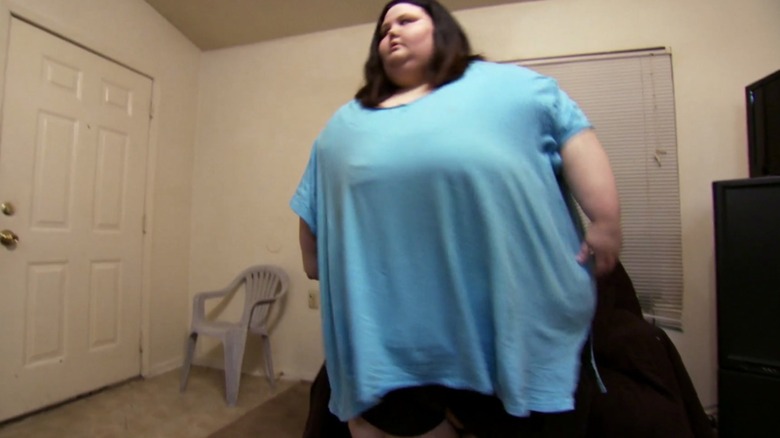 Like other patients featured on "My 600-lb Life," Christina Phillips sought the help of Dr. Younan Nowzaradan, A.K.A Dr. Now, who advised her she had to lose weight before he would consider her a candidate for potentially-lifesaving gastric bypass surgery. According to TV Over Mind, Phillips went on to drop close to 300 pounds —although it was far from easy.
At that time, the determined TLC star had the procedure, and went on to shed an incredible 500 pounds, ending her journey weighing 185 pounds. Her episode marks what many fans would consider one of the most successful stories they've seen on the show (via Cheat Sheet). But don't think everything has been perfect for Phillips since her season aired in 2014.
Instead, as fans would learn on an update special just two years later, a lot of challenges had come her way since they last caught up with Phillips.
Christina Phillips' mental health suffered after her weight loss journey
When fans got an update on Christina Phillips in a 2016 "Where Are They Now?" special on TLC, they learned that although she was successful in keeping the weight off following her gastric bypass surgery, the reality star was now coping with a host of other challenges.
Perhaps most crushing was her continued struggle with anxiety over gaining weight back (via Us Weekly). Indeed, the "My 600-lb Life" star had lost over 500 pounds, and lived with the fear that she'd end up housebound again (via People).
"Lately any time I see the scale go up, I tend to freak out and I stop eating for a couple days," she confessed on the special, going on to tell her fans that although she doesn't weigh 700 pounds any longer, in her mind, she still feels that way. "And I don't know how to change how I feel," Phillips sadly shared.
Luckily, the star was advised to get therapy to help her get mentally healthy as well, and also went on to get skin removal surgery.
Christina Phillips' personal life changed a lot too
Not only did Christina Phillips lose 500 pounds following her turn on "My 600-lb Life," but she also worked on herself and being mentally okay. But there were other big changes ahead for the star, who got divorced following her dramatic weight loss.
As it turns out, Phillips' husband Zach was not supportive of her transformation in the long run. "It became clear that me becoming independent [from Zach] was not going to work for him," the newly-single star told fans on TLC's "Where Are They Now?" special (via InTouch). She even went so far as to call her former relationship "abusive."
The good news is that the star had better days ahead, and just a year after updating viewers about her struggles with mental health and in her marriage, Phillips was back with a new, very positive outlook on her life.
Christina Phillips has a new lease on life
In just three years, TLC success story Christina Phillips had come so far. A far cry from being housebound, the reality star told People in 2017 she had her life back. "I'm able to do so much more now. It's pretty great," Phillips shared with the outlet. "Before I couldn't walk eight feet without feeling like I was gonna die. Now, I could do just about anything I put my mind to."
The star went on to share that she was so much happier than when fans first met her on "My 600-lb Life." Phillips added that each morning she thanked God for her "second chance at life."
As it turns out, that second chance includes Phillips being able to do things she never thought possible, including run for fun, and realize a dream that at one point was totally out of her reach.
Christina Phillips' dreams are coming true
Today, Christina Phillips says she is living her life to the fullest on her private Instagram bio. So what does that look like for a person who previously couldn't get out of bed and never left her home? According to Reality Tidbit, Phillips has been able to focus on her health enough to participate in 5k races.
In addition to going from struggling to walk to running races, living her life to the fullest means expanding her family. At one point, the star was too overweight to carry a healthy pregnancy.
Happily, in 2021, Phillips welcomed a son named Ethan. Then, updating her fans via Facebook in June of 2022, the star had more news to share. "My 2nd baby boy will be here in September," she said, much to the glee of folks who have followed her journey all these years.