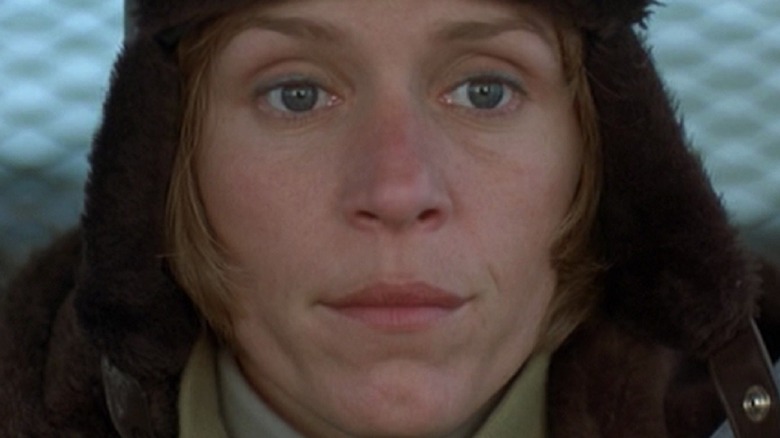 Free two-day shipping is great and all, but for movie lovers, the true allure of an Amazon Prime membership is the content offered by the company's streaming service, Prime Video. Anyone who subscribes to a Prime membership has access to all kinds of movies and TV shows, some of which you can't see anywhere else.
And as far as thrillers are concerned, Prime has a pretty great selection that gets better just about every month. You can stream everything from crime capers to classic tales of psychological suspense, or you can find something new and bizarre that you've never heard of before — stuff that's dark and disconcerting. Whether you're a thriller veteran or just looking to dip your toes into the genre, you just might find your next flick here.
Updated on June 29, 2022: Amazon Prime has an ever-evolving catalogue of films and shows, and we've updated this list to reflect the best thrillers currently offered by the streaming service. These picks will have you on the edge of your seat, and once you've been through them all, keep checking back each month to see what new thrills Prime Video has to offer.
Akilla's Escape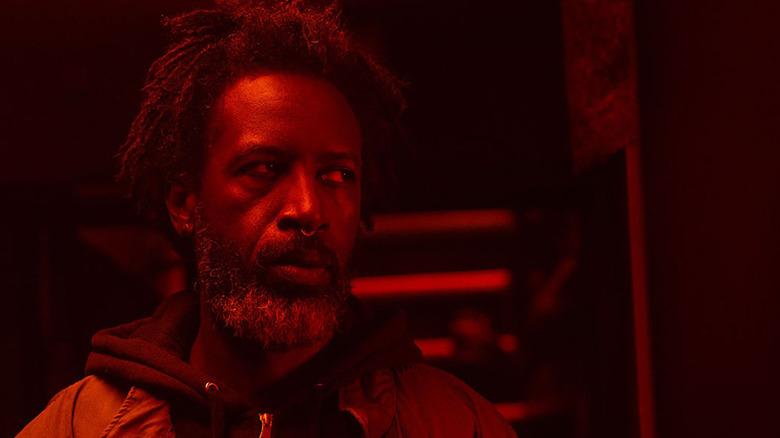 As if the high-stakes, perilous world of the gangland thriller didn't supply enough tension, "Akilla's Escape" ratchets the pressure up a notch by anchoring itself in the stoicism of its core character — a world-weary Akilla (Saul Williams) who knows this dangerous world all too intimately and is trying to prevent a young boy from getting too acquainted with it himself. Everything about this film, from the creative choices to the music (which Williams also helped compose), serves the personal and sociopolitical tension between the past, the present, and the choices that move us between them.
Starring: Saul Williams, Thamela Mpumlwana, Vic Mensa
Director: Charles Officer
Year: 2020
Runtime: 90 minutes
Rating: NR
The Boondock Saints
"The Boondock Saints" lived up to the original hype of its unique script, but it took a convoluted path to get there. In fact, its success looks unlike what anyone involved might've expected. Critics hated it upon release, possibly in part because that release was rife with controversy and studio politics and was limited to just a few theaters. Nonetheless, the film went on to gross an impressive deal in video sales, and it's a cult favorite among audiences.
The film has earned its place in pop culture due to actors like Norman Reedus and Willem Dafoe. Plus, it has a compelling story that weaves together themes of family and justice as a pair of twin brothers become vigilantes and fight Russian mobsters, all while fleeing the dogged pursuit of an FBI agent.
Starring: Willem Dafoe, Sean Patrick Flanery, Norman Reedus
Director: Troy Duffy
Year: 1999
Runtime: 108 minutes
Rating: R
The Courier
"The Courier" is a bit of a history class, just a lot better at holding its audience's attention. It revolves around an actual infiltration of the Soviet Union's nuclear program that was critical to ending the Cuban Missile Crisis. With a haunting Benedict Cumberbatch in the lead role playing a British businessman turned spy, the ominous tones and real-world stakes make the suspense feel all too tangible.
Starring: Benedict Cumberbatch, Merab Ninidze, Rachel Brosnahan
Director: Dominic Cooke
Year: 2020
Runtime: 111 minutes
Rating: PG-13
Fargo
The Coen brothers won their first Academy Award for writing "Fargo," a dark comedy about a kidnapping plot gone awry and the plucky local police chief who must get to the bottom of it all. Rich in the local color of the upper Midwest and packed with suspense and unexpected moments of brutality, it's an American classic that just gets better with age.
Starring: Frances McDormand, William H. Macy, Steve Buscemi
Director: Joel and Ethan Coen
Year: 1996
Runtime: 98 minutes
Rating: R
The Handmaiden
In terms of unlikely pairings, the team of con man and young pickpocket in "The Handmaiden" is an absurdly satisfying one. This psychological thriller begins with this team's efforts to defraud a naïve heiress named Hideko, as the pickpocket, Sook-hee, convinces her to marry the con man, who goes by the name Count Fujiwara. Of course, this is only the beginning of this South Korean thriller. Betrayal and eroticism intertwine with sharply executed psychological thrills to make "The Handmaiden" not only gripping but genuinely entertaining.
Starring: Kim Min-hee, Kim Tae-ri, Ha Jung-woo
Director: Park Chan-wook
Year: 2016
Runtime: 145 minutes
Rating: NR
I See You
The thriller genre is interesting because it can encompass so many other film styles. There are political thrillers, sci-fi thrillers, crime thrillers, and historical thrillers, among many others. The best ones have some element of psychological unrest to them, perhaps even verging on horror. "I See You" is one of those uniquely unsettling pieces, a stalker-meets-poltergeist terror that takes your worst nightmare and plants it right outside your suburban door, complete with creepy masks, child abductions, and all sorts of mysterious events that just might be supernatural.
Starring: Helen Hunt, Jon Tenney, Owen Teague
Director: Adam Randall
Year: 2019
Runtime: 96 minutes
Rating: R
Patriot Games
After foiling an IRA terrorist plot, retired CIA analyst Jack Ryan returns home to the United States, but the family of one of the men he killed won't let him rest. The second film based on Tom Clancy's beloved character, "Patriot Games" follows a plot to get revenge on Ryan through any means necessary. Propelled by Harrison Ford's steely action movie resolve at the peak of his thriller powers, it's a memorable entry in the 1990s action movie boom.
Starring: Harrison Ford, Anne Archer, Sean Bean
Director: Phillip Noyce
Year: 1992
Runtime: 116 minutes
Rating: R
The Protege
The ultra-skilled assassin who goes on a quest for vengeance after losing her mentor is not a new thriller movie trope, but "The Protege" still packs enough fresh thrills to make it worth your time. The story of Maggie Q's trained killer and her hunt for the people who took down the man who trained her, it's got an all-star cast that also features Michael Keaton and Samuel L. Jackson, as well as the stylish work of director Martin Campbell ("Casino Royale") to really sell the concept.
Starring: Maggie Q, Michael Keaton, Samuel L. Jackson
Director: Martin Campbell
Year: 2021
Runtime: 108 minutes
Rating: R
A Simple Favor
Paul Feig's comedic sensibilities get a thriller workout in this twisty, witty film about two women who share an unlikely friendship. One's a single mom trying to make it as a vlogger while the other is a career woman with a mansion and a gorgeous husband. But when one of the women goes missing, it opens up a box of secrets, twists, and tension that no one saw coming. Featuring wonderful performances by Anna Kendrick and Blake Lively, "A Simple Favor" is the kind of moving that keeps you guessing all the way to the end.
Starring: Anna Kendrick, Blake Lively, Henry Golding
Director: Paul Feig
Year: 2018
Runtime: 117 minutes
Rating: R
The Talented Mr. Ripley
One of the most memorable thrillers of the '90s, "The Talented Mr. Ripley" follows the title character — portrayed by Matt Damon — as he's hired to head overseas and convince the wayward heir of a shipping magnate to return back to the States. But as Ripley weaves his way into the life of the libertine Dickie Greenleaf, his arrival turns into a dangerous game. Is Ripley just a devoted hanger-on or something else entirely? It's a question that's the source of lingering, delicious tension in Anthony Minghella's slick, sexy film.
Starring: Matt Damon, Gwyneth Paltrow, Jude Law
Director: Anthony Minghella
Year: 1999
Runtime: 139 minutes
Rating: R
A Taxi Driver
South Korean cinema is responsible for some of the best films you've never seen, and this is especially true in regards to thrillers. It was hard to miss when "Parasite" broke all kinds of records at the 2020 Academy Awards, becoming the first non-English-language film to win "Best Picture" and sweeping the ceremony with no fewer than four awards. But South Korean film has been doing amazing things for a long time.
"A Taxi Driver" is a great example, and the movie shares a leading actor, Song Kang-ho, with "Parasite!" It's the riveting, emotionally resonant real-life story of a Seoul taxi driver who unwittingly becomes entangled in the events of the 1980 Gwangju Uprising, an event that involved protesters, martial law, and 2,000 deaths.
Starring: Song Kang-ho, Thomas Kretschmann, Yoo Hae-jin
Director: Jang Hoon
Year: 2017
Runtime: 137 minutes
Rating: Not Rated
The Usual Suspects
Certain movies are required viewing regardless of genre, and "The Usual Suspects" is one of those films — a movie that fits a variety of designations and delivers on every one of them. It's a thriller, a crime film, even a bit of a comedy. The neo-noir story benefits from having a questionable narrator, as the story of a massacre is told in a convoluted manner by a con man being subjected to interrogation. The story structure and narration only make it that much more titillating as we figure out what really happened behind a heist gone horribly wrong.
Starring: Kevin Spacey, Gabriel Byrne, Benicio del Toro
Director: Bryan Singer
Year: 1995
Runtime: 106 minutes
Rating: R
Vivarium
There's a fine line between thrilling and just plain uncomfortable, and "Vivarium" basically plays jump rope with that line. The film takes the innate desire of the restless soul to escape the humdrum suburban life and multiplies the intensity until you feel like you're getting cabin fever just watching it.
As for the plot, young lovers Tom and Gemma are searching for a home, but when they visit a cookie-cutter neighborhood, they suddenly find themselves unable to escape. Things get even creepier when a "kid" shows up on their doorstep, with instructions that if they care for the boy, they'll be released. Watching a couple find themselves trapped in an infinite subdivision of identical houses and forced to raise a humanoid monster as their child … well, it's not for everyone, but that's part of the unique thrill that both impressed and alienated critics and audiences.
Starring: Imogen Poots, Jesse Eisenberg, Jonathan Aris
Director: Lorcan Finnegan
Year: 2020
Runtime: 98 minutes
Rating: R
We Need to Talk About Kevin
Seriously, why don't the parents in this film just do what the title demands? Why don't they just talk about Kevin? Who knows how differently things might have gone if they had — though the story would almost certainly have been less thrilling.
As it stands, this is a slow-burning ride into psychopathy and family dysfunction, told through an idyllic lens of suburban life that's been shattered by an unspeakable event. It's so unspeakable that it — and the sinister dynamics that precipitated it — can only be revealed piece by ominous piece as the film goes on, examined through a mother's complicated relationship with her very disturbed son.
Starring: Tilda Swinton, John C. Reilly, Ezra Miller
Director: Lynne Ramsay
Year: 2011
Runtime: 112 minutes
Rating: R
You Were Never Really Here
If you don't have a strong stomach and mind, you might want to "not really be here" for "You Were Never Really Here," which gives us an uncompromising look at harsh topics like human trafficking and PTSD. The plot follows a guy named Joe, a deeply troubled man who's hired to rescue kidnapped girls by any means necessary. But when Joe is hired to save the abducted daughter of a New York senator, he finds himself drawn into a bloody, tangled conspiracy. Buoyed by Joaquin Phoenix's leading performance, "You Were Never Really Here" is a white-knuckle rescue ride with a gripping psychological twist.
Starring: Joaquin Phoenix, Judith Roberts, Ekaterina Samsonov
Director: Lynne Ramsay
Year: 2017
Runtime: 89 minutes
Rating: R