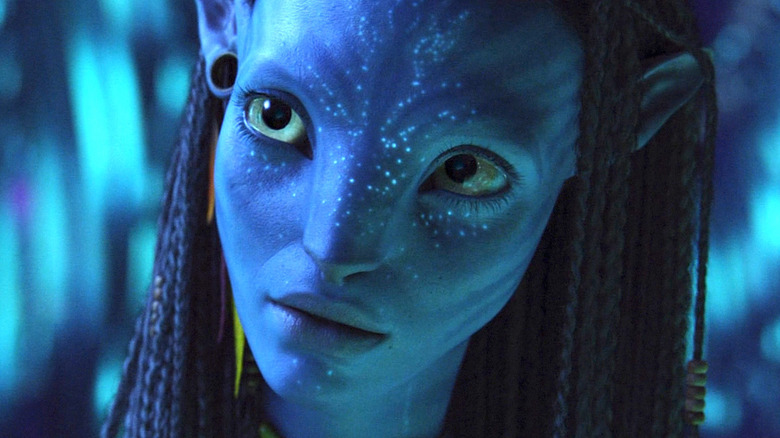 While "Star Wars" and "Jaws" may have been among the first movies to ever have been considered so-called "blockbuster" movies — drawing enormous crowds that lined the block, grossing large sums at the box office — the thought of any feature film earning one billion dollars seemed unthinkable for decades. But as ticket prices rose, and bigger and bigger movies hit screens, it was just a matter of time before box office records rose into the billions.
Today, there are at least 50 films that have earned enough to join the elite billion dollar box office club, with more and more joining the list each year. Comic book adaptations, science fiction adventures, and animated family classics have all found the right ingredients to appeal to wide audiences and keep people coming back to the theater again and again. It should come as no surprise, either, that many are among the best-reviewed films each year, with high-quality storytelling and impressive direction, A-list casts, and jaw-dropping special effects. Of course, there are also at least a few clunkers in the mix.
Today, every Hollywood pundit wonders what film will be the next to hit the milestone, and where it will rank in the pantheon of those that have come before. If you've ever wondered where your favorite blockbuster ranks, wonder no more, because we've done the work and ranked every billion dollar movie worst to best. Can you guess which one takes the coveted top spot — the best film ever to collect a billion at the box office? It may just surprise you.
50. Transformers: Age of Extinction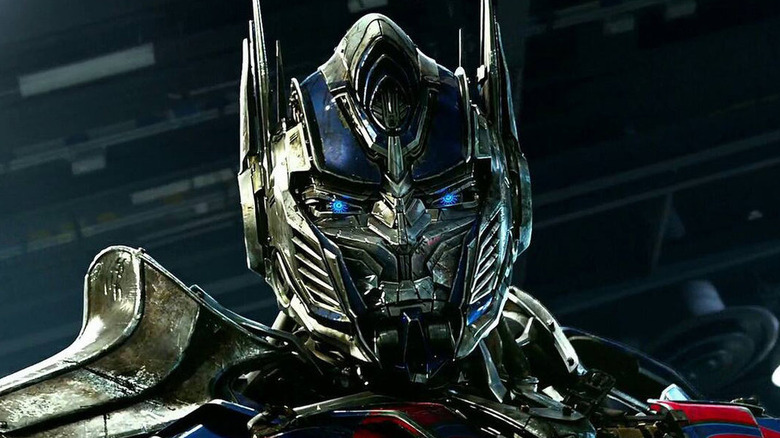 You may well have expected to see the 2014 film "Transformers: Age of Extinction" as the lowest ranked film on this list. Critically panned, it saw a huge drop-off in domestic box office, down more than $100 million from its predecessor, according to industry tracker Box Office Mojo. But thanks to international ticket sales, particularly in China where the franchise had always enjoyed huge success, it took in an extra $300 million, easily crossing the billion dollar mark before finally settling at $1.1 billion.
The fifth film in the Michael Bay directed "Transformers" franchise, "Age of Extinction" added Hollywood star Mark Wahlberg, which helped reinvigorate the cast of the long-running series. In the film, a new villain emerges called Lockdown, a Transformer bounty hunter who has come to Earth to kill Optimus Prime. Unfortunately, the film quickly devolves into more of the same: confusing large-scale battle scenes and a mess of mind-numbing CGI propping up a weak story. Though it managed to make the billion dollar club, its failure to impress led to audiences not returning in the same numbers for its sequel, "Transformers: The Last Knight," which effectively killed the big budget series.
Still, if giant robots and city-wide destruction are all that you're looking for, "Age of Extinction" definitely delivers.
49. Transformers: Dark of the Moon
Not good enough to get a fresh rating on Rotten Tomatoes, where it sits at a lowly 35%, the third "Transformers" film, "Dark of the Moon," is still slightly better than its successor, "Age of Extinction." Released in 2011, it's the final film to feature original series star Shia LeBeouf. Once again, Michael Bay worked his magic assembling a surprisingly high caliber supporting cast of stars who are usually above this sort of mindless blockbuster fare, including John Malkovich, John Turturro, and Frances McDormand. After an off-screen catfight between director Bay and co-star Megan Fox, the actress was replaced by model and actress Rosie Huntington-Whiteley as LeBeouf's love interest.
In the film, it's revealed that the original Apollo mission to the moon in 1969 was actually a covert reconnaissance mission that uncovered a massive Cybertronian starship (a revelation that gives us a notable cameo from real-life American hero Buzz Aldrin). Inside, a new Autobot leader is discovered, the long-thought-lost Sentinel Prime (voiced by "Star Trek" star Leonard Nimoy), whom Optimus helps re-awaken. But upon his emergence he betrays the Autobots and joins with Megatron, threatening to tip the balance of power in their cosmic war.
The addition to Nimoy — who had voiced Galvatron in the 1986 animated "Transformers" film — was a nice touch, but once again the film was let down by an overwrought story and over-the-top spectacle that bludgeons rather than delights.
48. Pirates of the Caribbean: On Stranger Tides
Like the "Transformers" series, the first "Pirates of the Caribbean" film "The Curse of the Black Pearl" was a big hit with audiences that lead its sequels to bigger and bigger box office bucks, but lesser and lesser quality. By the fourth film, "On Stranger Tides," it seems Disney and star Johnny Depp were merely coasting on open waters, relying on the audience's love for the character and franchise to keep them afloat. For this one it worked, and the film took in a massive box office haul that crossed the billion dollar line in 2011, despite poor reviews (per NME).
Loosely inspired by a mostly unrelated novel of the same name (per The Los Angeles Times), the story sees Captain Jack Sparrow reunite with a former flame named Angelica (Penelope Cruz). The jilted lover takes Sparrow into the clutches of the dreaded Blackbeard (Ian McShane), who is on a mission to locate the fabled fountain of youth with a ship full of zombified pirates. Despite a promising premise, the movie doesn't live up to the chills and thrills of earlier entries in the series.
Though it was one of the biggest films of the year alongside the final "Harry Potter" film and "Dark of the Moon," it was poorly reviewed, leading its sequel, "Dead Men Tell No Tales" to drown in theaters, and ending the Jack Sparrow saga as we know it.
47. Jurassic World: Fallen Kingdom
It's not often that a sequel is able to top its predecessor artistically, and the ones that do — like "The Empire Strikes Back" or "Spider-Man 2" — become well-remembered. Unfortunately, "Jurassic World: Fallen Kingdom" was one of the ones that didn't, failing to meet the expectations set by "Jurassic World" a few years earlier. To its credit, the film attempts to do something different, rather than just deliver more of the same, moving the action off of the island and theme park.
The story begins with Isla Nubar facing destruction from a volcano, and Claire Dearing recruiting Owen Grady to help round up the dinosaurs to move them to a new sanctuary. But the dinosaurs are instead quietly moved to Lockwood Manor, residence of Jurassic Park's original secretive co-founder Benjamin Lockwood. We then learn that Lockwood has other, more sinister plans for the dinosaurs.
Disjointed and disappointing, it cracked $1 billion thanks to its big, bold action and the love audiences still had for the "Jurassic Park" franchise. But critics and audiences alike were unimpressed, feeling the follow-up lacked the thrills and chills of the movies that came before it.
46. Star Wars: Episode I – The Phantom Menace
It actually took a re-release for "Star Wars: Episode I – The Phantom Menace" to make it onto this list. But when it was first released in 1999, landing in theaters with more anticipation than pretty much any movie in cinematic history, only one film had ever topped a billion: James Cameron's 1997 epic "Titanic." When "The Phantom Menace" left theaters, it had come awfully close, grossing an estimated $923 million globally (according to a Box Office Mojo snapshot from 2000). Adjusted for inflation, of course, that would put it well above a billion today, but it finally crossed the finish line officially with its 3D re-release in 2012.
Set decades before the original "Star Wars," it follows veteran Jedi Knight Qui-Gon Jinn and his protégé Obi-Wan Kenobi as they uncover a conspiracy on the far-off planet Naboo, where a new evil has emerged that threatens to derail galactic peace. "The Phantom Menace" expanded the galaxy with new additions like Liam Neeson, Ewan McGregor, Samuel L. Jackson, and Natalie Portman, while Industrial Light & Magic continued to blow away audiences by pushing the boundaries of special effects technology.
Unfortunately, "The Phantom Menace" gained a poor reputation for a plodding script populated by stiff characters and an over-reliance on flashy visuals over the heart and drama of the original trilogy. Today, after a sequel trilogy and several television follow-ups, fans are starting to view the film in a new and better light.
45. Alice in Wonderland (2010)
The first in a new wave of Disney live action remakes, the 2010 big budget blockbuster "Alice in Wonderland" was led by relative newcomer Mia Wasikowska. Celebrated director Tim Burton was brought onboard to spearhead the spectacle, enlisting the talents of two of his most famous friends, Johnny Depp and Helena Bonham Carter, to play the Mad Hatter and the Queen of Hearts. Alan Rickman, Anne Hathaway, Stephen Fry, Matt Lucas, and Crispin Glover rounded out the cast.
Burton proved the right choice to turn the surreal children's tale into an wild and irrepressible blockbuster, successfully balancing visual extravagance with heart and humor, and an eccentric tone all its own. The film delighted audiences to the tune of a billion dollars at the ticket counter, but wasn't without its critics, who in particular called out its generic climax that featured a large scale battle scene. But with its talented cast, outrageous style, and eccentric visuals, audiences largely embraced the film, helping spur Disney to more live action remakes of animated classics like "The Lion King," "Aladdin," and "Beauty and the Beast."
Unfortunately, its sequel proved considerably more lackluster, and ended its own box office run some $700 million lower than the first.
44. Star Wars: Episode IX – The Rise of Skywalker
After a divisive fan reaction to the second of Disney's "Star Wars" sequel trilogy, Rian Johnson's "The Last Jedi," J.J. Abrams was rushed back into the director's chair, replacing intended helmer Colin Trevorrow, having successfully guided the first film in the series. But after what many fans saw as a massive misstep the previous film, Abrams had to hurriedly assemble a film that accomplished multiple goals: concluding the new trilogy with a satisfying ending, capping off a nine-film saga that had begun more than 40 years before, and ensure a billion dollar return to satisfy Disney shareholders and justify its mammoth budget.
While he was able to bring in the big dollars, his attempt to recapture the high energy and simple, satisfying story of "The Force Awakens" drew a mixed reaction (per NBC News). Fans answers to long-standing questions and resolutions to ongoing character arcs, not to mention some break-neck action. Unfortunately, critics were less than enthused, and largely knocking the film for a messy script, choppy storytelling, and one too many confusing plot points.
Whatever your feelings on the larger story, "Rise of Skywalker" is a rousing visual treat and fast-paced adventure, even if the story isn't entirely up to par.
43. Despicable Me 3
Though the "3" in the film's title might make you think otherwise, "Despicable Me 3" is technically the fourth film in the animated DreamWorks franchise, if you include the spin-off "Minions" from two years before. While "Despicable Me 2" topped out at $970 million in 2015, though, "Minions" crashed through the billion dollar barrier, and in 2017, "Despicable Me 3" followed suit (per Box Office Mojo).
In this threequel, lovable former super-villain Gru now works as an agent for the Anti-Villain League, tracking down other baddies and thwarting their evil schemes. When a job goes wrong, Gru is fired from the AVL. With no work, his minions abandon him. But just when he's struggling with what to do next, he comes face to face with his long lost twin brother Dru. Though he's jealous of Dru's wealth and success, it's Dru who wants something from him: lessons on how to be a super-villain.
Though massive hit in theaters, "Despicable Me 3" split audiences and critics, who felt it was a little too much of the same. Despite raking in its billion dollars, it was still just the fourth-highest grossing film in a year dominated by billion dollar blockbusters.
42. The Lion King (2018)
Even when it was first announced that the beloved 1994 animated classic "The Lion King" would get a mostly-CGI "live action" remake, fans were highly skeptical. The original still holds up for modern audiences, and with so much CG, how could you really justify calling it "live-action" at all anyway? Toss in the fact that James Earl Jones was returning to voice Mufasa, and some wondered what the remake could possibly bring to the table.
Well, the answer was loud and clear when the film proved a huge hit in theaters, amassing a grand total of $1.6 billion. A feast for the eyes, director Jon Favreau (Marvel's "Iron Man" and Disney's own "Jungle Book") turned the heartwarming classic tale into lush visual splendor, and added new dimension to the celebrated story. And while Jones returned as King Mufasa, an entirely new cast of A-listers was enlisted to provide the voices of the life-like animal characters, including Donald Glover, Chiwetel Ejiofor, Seth Rogen, John Oliver, and Alfre Woodard.
On review aggregator Rotten Tomatoes, opinions are split, with critics and professional reviewers unhappy with what they considered to be a far more lackluster remake of an indelible original. On the other end, audiences were suitably impressed by the awe-inspiring visuals and emotional heart, which no doubt helped it roar past the billion dollar mark.
41. Minions
The breakout stars of the "Despicable Me" franchise, the pint-sized, overall-wearing yellow beans called Minions got their own movie in the wake of "Despicable Me 2" raking in nearly a billion dollars itself. A favorite of kids everywhere, there was something irresistible about them, and audiences were eager to lap up more of them when the film landed in 2015, becoming the first movie in the series to cross the coveted billion dollar marker.
A prequel to "Despicable Me," the "Minions" movie gives audiences the secret origin of the little pill-shaped people, as we follow their origins from single-celled organisms all the way up them meeting the super-villain Gru. Along the way we see them encountering everyone from Count Dracula to Napoleon, before having their first big super adventure in 1960s New York City.
Taking the Minions out of "Despicable Me" and putting them into their own mini-franchise could have gone terribly wrong, but with a cast of impeccable voice actors including Sandra Bullock, Michael Keaton, and John Hamm, it proved an effortless execution.
40. Aladdin (2019)
After the blockbuster success of other live-action remakes "Beauty and the Beast," "Alice in Wonderland," and "The Jungle Book," Disney looked to their 1992 film "Aladdin" for their next big hit. And a big hit it was, making more than twice as much as the cartoon original. The film cast relative unknowns Mena Massoud and Naomi Scott as Aladdin and Princess Jasmine, while superstar Will Smith supplied the star power as the Genie, taking over from the offbeat Robin Williams. Even before its release, though, the film was mired in controversy among fans for the odd look of Smith's Genie in the initial trailers, and complex cultural issues (per Vox).
But once "Aladdin" landed in theaters, some fears were laid to rest and others were forgotten, as audiences turned out in droves to see the sprawling fantasy epic. Though it could never replace the original in the hearts and minds of its fans, it proved a worthy retelling of the modern Disney classic. In particular, the young cast were given high marks for infusing their characters with heart and earnestness, adding new life to an age-old fable. Of course, critics were once again asking the same question — "Why?" — with many feeling that the remake was unnecessary.
For Disney, the billion dollar take at the box office said otherwise.
39. Aquaman
Through 2016, Warner's efforts to turn DC Comics superheroes into major movie franchises had been mostly focused on just two heroes: Superman and Batman. But that all changed with the release of "Wonder Woman" starring Gal Gadot. Then, following the epic team-up "Justice League," audiences were finally treated to one of the biggest superheroes in comics in his own solo movie for the first time ever.
"Aquaman," released in 2018, sees Jason Momoa in the title role, and opens with the origin of the sea-faring superhero. The son of a lighthouse captain and a stranded woman from Atlantis, young Arthur Curry is left to be raised on land, ultimately wanting no part of his watery legacy. But when a villain sets out to unite the undersea kingdoms and threatens war with the surface world, Curry must finally confront his destiny in order to stop them.
Lead by Momoa, the all-star cast includes Temuera Morrison, Nicole Kidman, Amber Heard, Patrick Wilson, Willem Dafoe, and Dolph Lundgren, giving the film major acting talent to go with its stellar direction from horror helmer James Wan. Pulse-pounding underwater action and an epic scale unlike anything superhero movie fans had seen before made it a must-see event, helping it join DC's other billion dollar baby, "The Dark Knight."
38. The Fate of the Furious
With a built-in fanbase, sequels are a likely bet if you're looking for what could be the next billion dollar blockbuster, and "Fate of the Furious" is no exception. The eighth film in the long-running "Fast and the Furious" series, it was the second film in the franchise to join the club (but more on the other one later). Released more than a decade and a half after the first film, it once again reunited stars Vin Diesel and Dwayne "The Rock" Johnson with Michelle Rodriguez, Tyrese Gibson, and Ludacris, with Kurt Russell returning as the mysterious "Mr. Nobody" to help the Family battle newcomer Charlize Theron as the villain Cipher.
In the latest installment of the seemingly never-ending franchise, Dom Toretto is retired from the game, and has finally settled down with his wife, Letty Ortiz. But Toretto's new quiet life is upended when he's called back into action by a mysterious woman named Cipher who blackmails him into doing her bidding. The old crew must band together for a mission to stop the theft of a deadly weapon from a group of terrorists, and get to the bottom of why Toretto has seemingly turned villain.
With some shocking twists and new revelations, "Fate of the Furious" continued upping the ante, with even bigger and bolder action sequences than ever before. Whether it's the dramatic story of family or the high octane thrills, the film easily rocketed to $1.23 billion at the global box office.
37. The Hobbit: An Unexpected Journey
Only one film in the "Lord of the Rings" trilogy sits on this list, and the same is true of the prequel "Hobbit" trilogy: "The Hobbit: An Unexpected Journey." It had been almost a decade since director Peter Jackson had taken audiences on a trip through Middle Earth, and with Ian McKellan returning as Gandalf the Grey and Andy Serkis back as Gollum, anticipation was at a fever pitch for a return to one of the greatest fantasy film series ever made.
Based on the original book by J.R.R. Tolkien, the movie expands greatly on the story, and the first film in the series covers just a portion of the tale. We meet a homebody hobbit named Bilbo (Martin Freeman of "Sherlock") as he is recruited by Gandalf on a quest to help a group of determined dwarves to find a lost treasure. Along the way, he gets sidetracked in a cave and meets the creature Gollum, unwittingly picking up a little gold ring that will one day change the fate of all Middle Earth.
With Jackson back at the helm, "An Unexpected Journey" is full of delightful adventure, and plenty of great performances from its talented cast. But with a watered-down story and some silly sequences thrown in as padding, it wasn't nearly as beloved as "Lord of the Rings," contributing to its two sequels under-performing in theaters.
36. Beauty and the Beast (2017)
An animated 1991 adaptation of an 18th century French fairy tale, "Beauty and the Beast" helped usher in a new renaissance of Walt Disney animated films in the early '90s. The 2019 version, starring "Harry Potter" star Emma Watson and Luke Evans of "The Hobbit," likewise helped cement Disney's live-action remakes as sure bet global blockbusters, debuting with a record-setting $170 million opening weekend en route to a $1.26 billion dollar global haul by the time it left cinemas.
It's the familiar story of a young woman named Belle whose father, a kind old artist and inventor, is taken prisoner by a hideous beast in far-off castle. When she offers herself up to take her father's place, the Beast agrees, and the two slowly form an unlikely bond as Belle comes to see the good within the monster, and she helps soften his cold heart. With the help of a variety of enchanted friends within the castle, the two eventually fall in love, all while Belle's betrothed — the snide and pernicious Gaston — fights to see her back in his arms.
Once again, Disney pulled out all the stops, casting superstars like Josh Gad, Ewan McGregor, Ian McKellan, and Gugu Mbatha-Raw in supporting roles, and loading the film up on luscious eye candy and top-rate cinematography that dazzled moviegoers, earning it impressive reviews.
35. Frozen II
When the animated Disney hit "Frozen" slid past a billion dollars, there was no doubt there would be a sequel soon enough. But it's not often that a sequel can reach the height of its predecessor after such tremendous success, while also being critically well-received. Well, "Frozen II" broke the ice mold, releasing in 2019 to rave reviews, becoming nearly as beloved as the original, and blowing past its box office tally, taking in a whopping $1.45 billion.
"Frozen II" is another frosty musical tale, bringing back the cast of whimsical characters for another adventure. Funny, romantic, bittersweet, the film mixes every emotion with gorgeous 3D animation, while somehow telling a more nuanced and complex drama than the first without feeling weighed down or over-stuffed with story. With new heroes and new villains, plus a variety of catchy and unforgettable musical numbers, it's a testament to Disney's finest storytellers that they were able to recapture the magic of "Frozen" both on the screen and at the box office.
34. Iron Man 3
Not the first Marvel Cinematic Universe film to bust the billion dollar balloon, "Iron Man 3" followed immediately in the wake of the one that did, the epic 2012 superhero team-up "The Avengers." After that film's unprecedented success, the MCU was cemented as an unstoppable multi-franchise juggernaut unlike anything Hollywood had ever seen. So when "Iron Man 3" flew into theaters in 2013, it had no problem outdoing its two direct predecessors and earning itself a billion too.
Robert Downey Jr. was back for his fourth round in the role of Tony Stark, with Gwyneth Paltrow and Don Cheadle returning as Pepper Potts and James Rhodes respectively. Former director Jon Favreau returned to the cast as Happy Hogan, but handed the director's chair over to "Kiss Kiss Bang Bang" helmer Shane Black. Continuing from "The Avengers," the film sees Stark dealing with the traumatic after effects of an alien invasion. But when a new villain emerges from the shadows, a notorious global criminal kingpin called the Mandarin, Stark may have finally met his match.
With some of the best "Iron Man" action to date, the excitement and drama were all there, and satisfied those looking for another snarky Stark adventure. A controversial plot twist did rile some fans, though not enough to keep them away from theaters.
33. Star Wars: Episode VIII – The Last Jedi
The return of "Star Wars" to cinemas was met with raucous applause from fans, who turned out in record-bursting droves to see "Star Wars: Episode VII – The Force Awakens" in 2015. Directed by J.J. Abrams, it succeeded in setting up the franchise for an all-new saga, introducing new heroes and villains and re-introducing old ones for a new generation. "Looper" director Rian Johnson was enlisted to follow the picture with "The Last Jedi," and while the results have been divisive to say the least, there's no denying it took the franchise in a bold new direction.
In the film, young hero Rey (Daisy Ridley) seeks out the help of the revered Luke Skywalker (a returning Mark Hamill), only to find the once valiant Jedi Knight has rejected the ways of the Force, and is unwilling to help in the Resistance's fight against the First Order. Meanwhile, Resistance fighters Finn and Poe (John Boyega and Oscar Isaac), along with new ally Rose Tico (Kelly Marie Tran) and a rogue mercenary named DJ (Benicio Del Toro) must fend off an assault from the First Order led by General Hux (Domnhall Gleeson).
A film that disappointed as many fans as it delighted, critics seemed more impressed, raving about the film's compelling thematic choices and unconventional narrative. Thanks largely to the split reaction, though, "The Last Jedi" came in well short of the previous entry's multi-billion dollar score. But no matter how it divided the audiences or failed to meet sky-high box office expectations, it still wound up the biggest movie of the year.
32. Avengers: Age of Ultron
With 2012's "The Avengers" proving that Marvel could successfully mash together several disparate franchises and pull in unprecedented amounts of cash doing it, Earth's Mightiest Heroes returned in 2015 with a sequel. Director Joss Whedon returned, as did the entire superhero cast, with Captain America once again leading the team of Thor, Black Widow, Iron Man, Hawkeye, and the Hulk. Needing to top the first film, Whedon also introduced three new classic Avengers from the comics: the brother and sister team of Quicksilver and the Scarlet Witch, and the android Vision.
The film pits the team against one of the biggest bads in the Marvel comics, the robot overlord Ultron, who in the MCU is inadvertently created by Tony Stark as a global security system. Seeking to wipe out mankind, which he sees as an infestation, Ultron recruits two super-powered allies. At the same time he works to create a new, stronger android body made of Vibranium, an indestructible element found only in the African nation of Wakanda. Topping the first film in terms of action, audiences got to see the introduction of Iron Man's Hulkbuster armor, the first hints at the impending arrival of Black Panther, and another tease of interstellar tyrant Thanos.
While many felt "Age of Ultron" was a bit bogged down by excessive world-building, others have made the case that its high points are underrated. But there's no denying that for fans of superhero action, "Age of Ultron" helped move the MCU forward with the introduction of several fan favorites.
31. Furious 7
By its seventh film, the "Fast and the Furious" film series had long since proven that it could hold its own as one of Hollywood's most successful big budget franchises, right alongside "James Bond," "Star Wars," and "Harry Potter." But even across six blockbuster films, it might be surprising to learn that not one of the action-packed outings had ever gotten past the coveted one billion dollar finish line, while super hero epics like "The Avengers" and "Iron Man 3" seemed to be doing it with relative ease.
But all that changed with "Furious 7," which took the series to new heights at the ticket counter, packing in crowds enough to collect a staggering $1.5 billion, nearly double "Fast and Furious 6" just two years before. A more explosive story than any seen before, Dom Toretto and his crew are confronted by the brother of "F&F6" villain Owen Shaw, who's out for blood. Packed to the gills with big stars like Dwayne "The Rock" Johnson, Jason Statham, Kurt Russell, and future "Wonder Woman" star Gal Gadot, fans flocked to the theaters to make it the biggest installment yet.
But it can't be overlooked that the film was also the final entry for series star Paul Walker, who was tragically killed in an unrelated car accident while the film was in production. Thanks to the cooperation of his family and a little CGI magic, producers were able to complete his performance and give the actor a touching send-off that proved an emotional moment for fans of the series and a highlight of the film.
30. Pirates of the Caribbean: Dead Man's Chest
A Disney theme park ride may seem unexpected source material for a blockbuster movie, but where attempts to turn "Haunted Mansion" and "The Country Bears" into a hit failed, "Pirates of the Caribbean: The Curse of the Black Pearl" proved it could be done. Taking in a massive $654 million, the film was a return to swashbuckling adventure that hadn't been popular in decades, but with a box office haul like that, sequels were quickly ordered. In fact, a pair of them entered production back-to-back to cash in on the sudden success.
The first, 2006's "Dead Man's Chest," took the franchise straight to a billion dollars, finding Will Turner and Elizabeth Swann in trouble for helping Captain Jack Sparrow in the first film. Now, Will is ordered to help find Jack and in turn the fabled Dead Man's Chest, at the behest of the corrupt Lord Beckett. The first part of the two-part story also introduces Bill Nighy as the legendary Davy Jones of the mystical pirate ship the Flying Dutchman, and ends with the return of Geoffrey Rush as Captain Barbossa.
Just coasting past the billion dollar mark, it was met with applause from audiences, and is generally seen as a worthy follow-up. Its sequel, "At World's End," was far from the final chapter, and just barely missed out on making this list itself.
29. Rogue One: A Star Wars Story
Having purchased Lucasfilm in 2012, Disney brought "Star Wars" back in a big way with 2015's "The Force Awakens," but they didn't want to have a wait a full two years for the sequel to strike the box office again. So in 2016, the franchise went where it had never gone before, releasing a standalone live-action theatrical film set outside of the main saga. "Rogue One: A Star Wars Story" introduced an all-new cast of exciting characters, and told a never-before-seen story.
Set just prior to the events of "Star Wars: A New Hope," we catch up with the fierce fighters of the Rebel Alliance and a wayward soul named Jyn Erso. Daughter of a former Imperial engineer who helped construct their newest doomsday weapon, the Rebels recruit her to help destroy it. With a ragtag group of heroes, including a Force-sensitive warrior, a loyal but acerbic droid, and a deadly former criminal, they must find the plans to the dreaded Death Star and get them safely to Rebel leaders so they can plan a final assault.
A darker, grittier take on the franchise, "Rogue One" was celebrated for doing something new and different, but criticized by some for not doing enough. Punctuated by the crowd-pleasing return of Darth Vader and plenty of classic sci-fi action, the film once again took "Star Wars" over a billion dollars.
28. Avatar
One of Hollywood's most daring directors, James Cameron is responsible for some of the best and most beloved sci-fi action films of the last 40 years, including "The Terminator" and "Terminator 2," the 1986 sci-fi sequel "Aliens," and the action comedy "True Lies." But after his romantic drama "Titanic" blew the doors off the box office, becoming the first movie ever to crack a billion dollars, the director spent more than a decade getting his next project to the big screen in an effort to match it.
Released in 2009, the sci-fi adventure "Avatar" left audience's jaws on the floor with its immersive vision of a far-off alien world. The film is centered on a race of blue-skinned natives called the Na'vi, as their home is invaded by greedy corporate mercenaries who want to steal their resources. The film features Cameron's former "Aliens" star Sigourney Weaver, alongside Stephen Lang, Giovanni Ribisi, and newcomers Sam Worthington and Zoe Saldana.
Filmed using a new, groundbreaking 3D technology, "Avatar" proved a moviegoing experience unlike any other, driving fans into theaters in numbers nobody had ever thought possible. By 2009, "Titanic" was no longer alone as a billion dollar earner, but that wasn't enough for "Avatar," which started its own exclusive club by pulling in an eye-popping $2.7 billion dollars. Though Cameron quickly promised sequels, fans would have to wait more than a decade for "Avatar: The Way of Water."
27. The Dark Knight Rises
The third in director Christopher Nolan's trilogy, The Dark Knight Rises" finished off what many consider to be the greatest comic book movie series ever produced. Its predecessor, "The Dark Knight," set a new standard for superhero films in 2008, delivering a grounded take on one of pop culture's most famous villains, the Joker (who will show up twice on this list himself). Highly revered for its sharp script and star Heath Ledger's Oscar-winning performance, "The Dark Knight Rises" had a lot to live up to.
Set almost 10 years after the previous film, "Rises" finds Bruce Wayne retired when a new and more insidious villain called Bane (Tom Hardy) shows up on the scene. Lured back into the streets, Wayne dons the cowl once more to stop him. But this puts him in the path of the cunning cat burglar Selina Kyle (Anne Hathaway), whose allegiances remain a mystery. When Bane's plot to destroy Gotham prove too much for him, he may be forced to sacrifice everything to save the city.
While for many "The Dark Knight Rises" could never live up to "The Dark Knight," it still remained a satisfying and action-packed conclusion to the three-film saga, and easily made it past a billion dollars in worldwide ticket sales, one of four films to do so in 2012.
26. Captain Marvel
The 2019 sci-fi superhero actioner "Captain Marvel" was more than just a part of the continued expansion of the Marvel Cinematic Universe, it was a chance for Hollywood as a whole to declare loud and clear that a woman superhero could conquer the box office as well as any man. After a pair of superhero bombs, "Catwoman" and "Elektra," many in the industry believed it couldn't be done, but "Captain Marvel" silenced the doubters — including those who somehow didn't believe that Oscar winner Brie Larson could play the titular hero — by drawing in more than a billion dollars, far exceeding even the most lofty expectations (per CNN).
The film, largely a prequel to the MCU as we know it, is set in the 1990s, when a valiant space ranger crash lands on Earth and discovers she's actually Carol Danvers, a human woman who'd had her memory wiped clean. With the help of a younger Nick Fury (played by a digitally de-aged Samuel L. Jackson), Danvers must come to terms with her traumatic past and uncover the truth behind the conflict between two warring alien races, the Kree and the Skrulls.
Even if "Captain Marvel" wasn't the highest rated Marvel movie, it was one of the bigger ones in terms of dollars, and set up a new powerful hero in the MCU. Larson would reprise the role in "Avengers: Endgame" and the 2023 sequel, "The Marvels."
25. Jurassic World
In 2001, the third entry in the "Jurassic Park" trilogy disappointed at the box office, barely managing to pull in half that of its predecessor, "The Lost World." Quietly put out to pasture, it would be almost two decades before the franchise would come stomping back into theaters, with the 2015 reboot "Jurassic World." Set as many years later, the film served as a soft reboot, introducing new cast members including Chris Pratt and Bryce Dallas-Howard, while bringing back B.D. Wong as the new dinosaur theme park's lead scientist Dr. Henry Wu.
In the film, a bigger and better park is constructed on Isla Nublar. The luxury resort called Jurassic World finally opens to the public after years of stalled starts, with a variety of genetically engineered dinosaurs living in its jungles. While the wealthy enjoy the sights, military vet Owen Grady (Pratt) helps train velociraptors, and is brought in to evaluate a new and more dangerous artificial dinosaur hybrid Wu's team has created: the Indominus Rex. But when the creature gets loose, the resort's commando teams prove no match for the bloodthirsty beast, leaving it up to Grady to stop its deadly rampage.
Debuting to good reviews from both critics and audiences, it was lauded for its successful mix of modern thrills and classic "Jurassic Park" storytelling. It also briefly stole the crown for biggest opening weekend of all time away Marvel's mighty "Avengers," before losing it to "Star Wars: Episode VII – The Force Awakens" six months later.
24. Titanic
If you were to guess what kind of film set an all-time record for biggest global box office and became the first to ever top a billion dollars, you might think it was a science fiction adventure like "Star Wars," a comic book movie like "Spider-Man," or an epic fantasy like "The Lord of the Rings." But sure enough, it was the historical romantic drama "Titanic" that claimed the honor in 1997. Led by young star Leonardo DiCaprio and British actress Kate Winslet, it soared past seemingly every record on the books as it amassed an unprecedented $1.83 billion, an amount that had previously seemed unfathomable.
Set aboard the doomed ocean liner, James Cameron's film was not a historic account of the disaster, but a tragic love story of the poor orphan Jack and the upper class Rose, part disaster movie and part "Romeo and Juliet." Rose is engaged to be married to pretentious steel magnate Caledon Hockley, but when she falls in love with Jack she risks everything to be with him. Her scorned lover, meanwhile, plots against the young lovers as the ship approaches its horrifying fate.
A tale of love, lust, betrayal, and revenge set against the backdrop of one of history's greatest ocean disasters, the film has something for everyone. It's no wonder it attracted fans of all ages and backgrounds, turning it into the biggest movie of all time on its release.
23. Joker
Perhaps the most iconic villain in the history of comic books, the Joker has been portrayed on screen many times, in some of the most celebrated performances in the genre. From Jack Nicholson in Tim Burton's "Batman" to Mark Hamill in "Batman: The Animated Series" to the Oscar-winning performance of Heath Ledger in "The Dark Knight," the role has been a coveted one for multiple casting calls. But even though DC and Warner Bros. had recently put Jared Leto into the role of the Joker for "Suicide Squad" in 2016, Warner Bros. moved forward with a new film, "The Joker," starring Joaquin Phoenix, unrelated to their other superhero outings.
Often compared to Martin Scorsese crime pictures like "Taxi Driver" and "The King of Comedy," director Todd Phillips turned the comical Clown Prince of Crime into the focus of a gritty and grounded psychological drama, and an incisive and surprising takedown of modern life. Touching on such weighty issues as the mental health system and wealth inequality, Phoenix and Phillips turned the clown-faced super-villain into a deeply troubled soul who turns to violence when society turns its back on him.
But the most surprising thing about the film may have been its box office return. Though there were few action scenes and almost no big special effects, the R-rated drama laughed its way all the way to the bank, taking in an astonishing $1.074 billion. Despite Phillips insisting he wasn't going to do a sequel, Warners managed to lure both director and star back for a follow-up announced by the director in 2022.
22. Spider-Man: Far From Home
Despite a successful blockbuster trilogy in the 2000s and a pair of big budget reboot films in the 2010s, by 2019 there had still never been a "Spider-Man" movie that had earned a billion dollars globally. Even the 2017 reboot of the franchise that put Spidey in the MCU fell short by more than $100 million — perhaps due to the previous "Amazing Spider-Man 2" being a disappointment — but its sequel, "Spider-Man: Far From Home," finally did the job. After an overwhelmingly positive reaction to "Homecoming," fans packed theaters around the world to see Tom Holland's wallcrawler team up with the Avengers' Nick Fury (Samuel L. Jackson) to stop a new and more devious villain.
Set after the events of "Avengers: Endgame," Peter Parker is still mourning the death of Tony Stark when he's recruited by Fury to help stop a new threat alongside an apparent visitor from an alternate universe: a super-powered hero called Mysterio (Jake Gyllenhaal). But as the two heroes team up, Parker soon realizes that Mysterio is not what he appears. Battling all manner of villains in Europe, Parker also navigates his awkward romance with high school sweetheart MJ (Zendaya), who slowly figures out that there is more to Peter than meets the eye.
Mixing coming-of-age teen drama with high stakes superhero action, "Far From Home" proved once and for all that Spider-Man had found a place in the MCU.
21. Harry Potter and the Sorcerer's Stone
Films geared towards kids didn't used to be big blockbusters, but in 2001, the first chapter in the "Harry Potter" saga shattered expectations, earning big bucks in the process. Based on the series of hit young adult fantasy novels, "Harry Potter and the Sorcerer's Stone" featured a lead cast of child actors (all newcomers) and a supporting roster of English stars that included Alan Rickman, John Hurt, and Hollywood screen legends Maggie Smith and Richard Harris.
Like the book, the film introduces audiences to a young orphaned boy sent to attend Hogwarts School of Witchcraft and Wizardry. There he meets new best friends Hermione Granger and Ron Weasley, rival Draco Malfoy, and the kind old wizard Dumbledore. But when a mystery menace threatens the school, it's up to Harry and his friends to discover the truth, as they suspect that one of Hogwarts' own professors may be a secret sinister villain out to steal the fabled Sorcerer's Stone, an ancient relic capable of gifting its user immortality.
While the film wasn't as refined or slick as its successors, it drew audiences of all ages with its fantasy thrills, family friendly adventure, and magical mystery. Like "The Phantom Menace," though, this is one entry that didn't cross the billion dollar line on its initial release, instead getting the deed done after a 3D and IMAX re-release coinciding with its 20th Anniversary (per Variety).
20. Captain America: Civil War
"Captain America: The First Avenger" introduced Chris Evans' Steve Rogers ahead of "The Avengers" in 2011, earning what today would be considered a paltry amount, just $370 million. But while the sequel "The Winter Soldier" got as high as $714 million, it wasn't until the third film of the trilogy that the Star Spangled Avenger was finally able to reach the coveted billion dollar box office haul.
"Captain America: Civil War" saw the Avengers dealing with the aftermath of a mission gone wrong. As a result, the U.S. government enacts the Sokovia Accords, bringing the Avengers under the authority of the United Nations and putting Captain America and Iron Man at odds. But when Cap's old sidekick Bucky — now the Winter Soldier — is accused of bombing a diplomatic summit and killing the Wakandan King, Cap goes to aid his old friend (or take him down, if needed) and Iron Man is tasked with stopping him. With each hero assembling their own team of super-powered allies, "Civil War" becomes an epic struggle for superhero moral supremacy.
In addition to adding Robert Downey Jr. as Tony Stark, the film introduced two big new players for the first time. Chadwick Boseman makes his first appearance as the Black Panther, while (thanks to an unprecedented deal with Sony) Marvel was able to introduce Spider-Man into the MCU. Between the big superhero debuts, the over-the-top hero-on-hero action, and appearances from nearly every Avenger, "Civil War" became a must-see event, crushing the similarly themed "Batman v Superman" released just weeks earlier.
19. Jurassic Park
Based on the novel by author Michael Crichton — creator of "Westworld" and "ER" — "Jurassic Park" was quickly optioned for a big budget feature film by none other than Steven Spielberg. The film took a few liberties from the original book, condensing much of the story and glossing over the detailed science that Crichton was known for. Instead, the "Indiana Jones" director turned it into an awe-inspiring adventure, with groundbreaking special effects that made dinosaurs more real than ever before.
Starring Sam Neill, Laura Dern, Jeff Goldblum, and Richard Attenborough, the film introduced a theme park unlike any other. Its creator, John Hammond, has filled his park with genetically engineered dinosaurs, and he invites a small team of scientists to inspect the park to ensure it's ready for its grand opening. But when the security system fails and some of the most dangerous creatures that have ever roamed the Earth get loose, chaos erupts, and their inspection tour turns into a deadly fight for survival.
One of the most thrilling and unexpected big screen joyrides in movie history on its release, audiences and critics were in awe of the movie billed as "65 million years in the making." But few had expected the picture to take such a big bite out of the box office, reaching heights rarely seen. Though it missed a billion dollars in 1993, a 20th anniversary re-release in 2013 helped it join the ranks of other billion dollar hits (via Empire).
18. The Avengers
In an unparalleled and monumental undertaking, the fledgling Marvel Studios set out to craft the first ever true cinematic universe, a cohesive and well-planned tapestry connecting multiple superhero franchises. The ambitious plan was to release a series of separate blockbusters based on some of Marvel's most famous heroes, then combine them into one epic team-up film. But while "Iron Man" and its sequel proved big hits, "The Incredible Hulk," "Captain America" and "Thor" were only modest successes, so it was anyone's guess what 2012's "The Avengers" would do.
But Disney bet big and weren't disappointed, as the film shattered the record for opening weekend box office, drawing an estimated $207 million dollars across its first three days of release alone, building to a $1.5 billion worldwide cume. A sharply written, slickly executed action blockbuster, not a moment is wasted in the superhero adventure, with the different heroes called together to deal with the Asgardian villain Loki, who arrives on Earth with nefarious plans.
Not only did audiences get to see all their favorites meeting on screen in an unprecedented crossover, but comic fans were finally able to settle the "who's stronger?" debates when the likes of Thor, the Hulk, and Iron Man went toe-to-toe with one another as well. Despite all the records the film broke, however, what might be most amazing is that today it's not even close to being the highest grossing Marvel movie.
17. Spider-Man: No Way Home
With "Far From Home" smashing down the billion dollar door and Spider-Man's appearance in the two biggest superhero movies of all-time — "Avengers: Infinity War" and "Endgame" — it was practically a sure thing that the threequel "No Way Home" would do the same. But once it was announced that both Jamie Foxx and Alfred Molina would reprise their roles as Electro and Doctor Octopus from previous spider-franchisees, rumors began swirling that former Spider-Men Tobey Maguire and Andrew Garfield would appear as well, in a multiverse story that would cross over three generations of "Spider-Man" movies.
It was all true, of course, and the film took audiences on an adventure of multiple lifetimes, with Peter Parker unwittingly inviting villains from parallel realities into the MCU. With the Sandman, Doctor Octopus, and the Green Goblin from the original "Spider-Man" trilogy and the Lizard and Electro from "The Amazing Spider-Man" films running amok, Tom Holland's Peter Parker teams up with his counterparts played by Maguire and Garfield to send them back to their home realities.
Toss in an unexpected cameo from fan favorite Charlie Cox as Matt Murdock and a shocking post-credits scene featuring Tom Hardy's Venom, and "No Way Home" proved one of the biggest crowd-pleasers Marvel has ever produced. With enough Easter eggs and guest stars to force fans into theaters despite a global pandemic, it earned close to $2 billion dollars at the worldwide box office.
16. Frozen
For years, the conventional Hollywood thinking was that movies led by women were not bankable commodities. Later, as the first billion dollar blockbusters arrived, the trend seemed to agree: they were mostly so-called "boy" movies (or so conventional Hollywood wisdom would call them) about superheroes, action adventures, and science fiction. All that would change, however, with the release of Disney's "Frozen" in 2013, an expectation-smashing billion dollar hit that proved girls could break box office records too.
Loosely inspired by Hans Christian Andersen's "The Snow Queen," the story centers on Elsa, who fears her own icy supernatural powers, and has grown estranged from her younger sister Anna as a result. But when Elsa unwittingly unleashes her power and covers the kingdom in an icy winter, she becomes a pariah and flees to the mountains. Now, Anna ventures out to find her sister, along the way befriending a stout iceman named Kristoff, and lovable snowman called Olaf.
With memorable musical numbers by Broadway star Idina Menzel as Elsa, and a timeless story of family, "Frozen" became an instant classic. Crossing age and gender lines, it was beloved by audiences of all stripes, helping it become an unexpected billion dollar hit.
15. Finding Dory
Having made their feature film debut in 1995 with "Toy Story," the storytellers at Pixar built their brand on family friendly tales that appeal to all ages. Earnest, uplifting stories that were both captivating and adventurous and full of heart and emotion. While successful right out of the gate, 2003's "Finding Nemo" blew away all comers with a $800+ million dollar haul, making a sequel inevitable. But it would be more than a decade before writer and director Andrew Stanton could make it happen. Enter the 2016 follow-up, "Finding Dory," the long-awaited return of Nemo, Marlin, Dory, and their undersea friends in an epic undersea adventure that became a billion dollar film, just Pixar's second to do so, according to the Wrap.
In this all-new story, Nemo's forgetful friend Dory (Ellen DeGeneres) takes center stage as we learn first about her childhood and how her parents had disappeared when she was young. Years later, after helping find Nemo, Dory is struck by sudden memories of her parents, and sets out to find them. With the help of Nemo and his father Marlin, plus a variety of new friends she meets along the way, Dory adventures far and wide, and is finally reunited with her long lost mother and father.
"Finding Dory" was the rare sequel to be not only a bigger earner than its predecessor, but an equally crowd-pleasing film. At the time of its release it was also the highest grossing animated film in the U.S. ever (per The Independent).
14. Incredibles 2
You're probably starting to see some trends on this list — among them that many of the highest grossing films ever made are family-friendly films that appeal to all ages. Well, Disney and Pixar have practically perfected the formula for stories that attract audiences of all kinds with action, adventure, emotion, and inspiration. Take all that and throw in superhero action, and you've got "The Incredibles," which burst onto the scene in 2004 and did big bucks for Disney. After many delays, a sequel finally materialized in 2018, and took the franchise over a billion dollars.
While the gap between films was 14 years, the sequel picks up just moments after the conclusion of the first film (that's the magic of animation, where nobody has to age). After the fallout from the first film's climactic battle, the government shuts down their superhero program, much to the dismay of the super-powered Incredibles. But when a wealthy tycoon offers Mr. Incredible and Elastigirl the chance to become heroes again, they jump at the chance, and just in time to tackle a new heinous super villain called the Screenslaver. But in tracking down this mysterious new adversary, Elastigirl uncovers a sinister plot to end all superheroes for good.
With loads of superhero action, thrilling suspense, family drama, not to mention delightful comedy and classic Pixar heart, "Incredibles 2" managed the difficult task of matching and exceeding its predecessor.
13. Harry Potter and the Deathly Hallows, Part 2
For a full decade, audiences had watched Harry Potter, Hermione Granger, and Ron Weasley grow up on screen as they fought to stop the return of the Wizarding World's greatest villain, Lord Voldemort. Through highs and lows, ups and downs, the "Harry Potter" film saga was a roller coaster adventure like nothing we'd seen before, and it all came to its climactic conclusion in the epic finale, "Harry Potter and the Deathly Hallows, Part 2" in 2011. With a mammoth budget, it needed to be a blockbuster — and boy was it, becoming the highest grossing film in the series, amassing a grand total of $1.34 billion, blowing past the previous film's $976 million.
The film is the direct follow-up to "Deathly Hallows, Part I," released less than a year earlier, and puts Harry and his friends in the middle of the final showdown with the Dark Lord Voldemort. A can't miss theatrical event, fans showed up across the world in numbers never seen, and it quickly smashed the record for biggest international box office opening of all time.
But it wasn't just the money. "Deathly Hallows, Part II" was nominated for three Academy Awards, and more than just the biggest earner of the franchise, was the most critically well received in the series, sitting at 96% on Rotten Tomatoes, ending a ten-year journey and sending Harry Potter out on the highest note possible.
12. Star Wars: Episode VII – The Force Awakens
In conjunction with the announcement that Disney had bought Lucasfilm for a whopping $4 billion in 2012, it was revealed that the studio was already at work on a new sequel trilogy of films (via Bloomberg). The first, to be directed by "Star Trek" reboot helmer J.J. Abrams, would bring back Harrison Ford, Carrie Fisher, and Mark Hamill from the original trilogy. Titled "The Force Awakens," anticipation for the film was unrivaled, and the box office returns reflected the public's unquenchable thirst for a new "Star Wars" adventure. Flying into theaters in December of 2015, it set a new record for opening weekend dollars, collecting $247 million, en route to a global take of more than $2 billion.
Returning to the franchise's roots, "The Force Awakens" is a classic sci-fi romp, introducing a young woman named Rey who dreams of an exciting life outside of her backwater planet of Jakku. But when she stumbles upon a defecting Stormtrooper on the run named Finn, she gets swept up in a galaxy-spanning adventure that introduces her to Rebel hero Han Solo. Together, they discover of a new threat from the First Order, a faction that has risen from the ashes of Empire. Forced to embrace her destiny, the discovery that she may wield the mystical powers of the force also sets her on a quest to find the long missing legendary Jedi Knight Luke Skywalker.
A wildly successful start to the new trilogy, "The Force Awakens" introduced a fresh new cast of heroes and villains. While it was knocked for being something of a rehash of the original "Star Wars" film, critics praised the picture for its fast-paced adventure, engaging characters, and for re-energizing the franchise with a promising new story.
11. Zootopia
Sometimes it's hard to explain why a film earns its place in the billion dollar club. Must-see cinematic event films like "Star Wars: The Force Awakens" are the product of decades of hype, while superhero crossover movies like "The Avengers" are clearly appealing to fans of multiple franchises brought together. "Zootopia," however, became a billion dollar hit perhaps unexpectedly, as on its release it may have seemed little different than any number of animated animal films like "The Secret Life of Pets" or "Sing."
Set in a world of anthropomorphic talking animals, we meet Judy Hopps, an upbeat bunny who enlists in the local police force. The first of her kind to join the beat, she's a classic underdog — er, rabbit. Through a series of mishaps, she winds up stuck with Nick Wilde, a jaded fox con artist who wants anything but to be paired with Hopps. They soon uncover a major conspiracy that threatens the city, and must work together to get to the truth.
Mixing elements from the best buddy cop comedies with the charms of the best animated family films, "Zootopia" blends it all with social commentary and razor sharp wit. In the end, it had enough ingredients to be a success beyond the studio's wildest dreams, raved about by critics, crossing a billion dollars, and winning the Academy Award for best animated film.
10. Avengers: Infinity War
When "Iron Man" debuted in 2008, it was a grounded, real-world take on the famed armored comic book superhero. Few could have predicted that it would all climax in a powerful cosmic despot attempting to wipe out half of all life in the galaxy, and heroes from across the galaxy banding together to thwart his evil schemes. Announced to raucous applause at a special event in October 2014, "Infinity War" was the first in an epic two-part story, the conclusion of a decade of storytelling. With Josh Brolin cast as the Mad Titan Thanos, it fulfilled every fan's wildest dreams.
Combining every major Marvel franchise, with heroes from "The Avengers," "The Guardians of the Galaxy," and the recently incorporated "Spider-Man," the film saw Thanos arrive on Earth to complete his collection of Infinity Stones, the powerful ancient relics that will give him the power to wipe out half of all life in the universe. Directors Joe and Anthony Russo did the impossible, mixing dozens of heroes and villains together in a story with a vast canvas. It satisfied fans of every character, and delivered something bolder and bigger than anyone imagined, subverting expectations with a twist ending that left audiences gasping in disbelief.
An edge-of-your-seat thrill ride from start to finish, it was an unrivaled success at the box office, setting a new opening weekend record on its way to a multi-billion dollar haul, and beating several MCU entries' lifetime gross in its first few days alone (via Slashfilm). With a cliffhanger conclusion, fans were left hungry for the follow-up, too, setting the stage for an even bigger blockbuster.
9. Skyfall
A franchise that is repeatedly relaunched, if not rebooted, with a new lead star, "James Bond" returned to theaters with new actor Daniel Craig in the title role in 2006 after a four-year hiatus with "Casino Royale." A more grim, grittier take on the super-spy, it started the Craig era off with a $600+ million total, and while its sequel, "Quantum of Solace," dipped slightly, third entry "Skyfall" became the first film in the 50-year-old franchise to shoot past a billion dollars.
In the darkest installment yet, a critical mission goes wrong and MI6 is compromised. Bond is the only agent left that can be trusted, and is tasked with tracking down and stopping a madman named Silva, an insidious threat from M's past who has come back for revenge. With franchise newcomers Javier Bardem, Ben Winshaw, and Ralph Fiennes, the film was a taut, gripping spy thriller of the highest caliber. Released to rave reviews, it was easily the biggest blockbuster in the franchise thanks to massive overseas numbers, and one of the biggest domestic takes in the series, ultimately ending in excess of $1.1 billion.
Since the film's release, neither of its two follow-ups — "Spectre" and "No Time To Die" — have been able to match its financial earnings at the ticket counter nor its critical success, putting it among the best in the long-running series any way you look at it.
8. Toy Story 4
With every "Toy Story" film ranking among the most loved and critically acclaimed animated films of all time, it should be no surprise that "Toy Story 4" comes in high on our list. The first Pixar franchise, it launched in 1995 and proved that CGI animation was the future. Praised for its strong visual storytelling, brilliant voice cast, and tremendous heart, it's the rare franchise that continued a run of critical and commercial success through every new entry.
Released in 2019, "Toy Story 4" was an unexpected sequel, given the previous film's seemingly conclusive ending. But the fourquel picks up where its predecessor left off, with the gang of toys now in the hands of a young girl named Bonnie. But while on a road trip with their new owner, Woody is reunited with his old flame Bo Peep, who tries to get him to run away with her. Now Woody must decide whether he wants a future with a child as he has always believed was intended, or the freedom of a new life as a rogue toy.
After a nine-year hiatus, the return of "Toy Story" was greeted more than warmly by its fans, including the scores of adults who grew up on the original who now had kids of their own. And not only did it have the biggest opening weekend of the series, it grossed more than any other film in the franchise, ending its run with $1.07 billion.
7. The Lion King (1994)
Following a string of successful hits that put new life into Walt Disney animated films, "The Lion King" landed in theaters in 1994, boasting a cast of voice actors led by James Earl Jones, Jeremy Irons, Matthew Broderick, and Nathan Lane. Combining lush, vibrant, and expressive animation with a number of iconic new songs and powerful storytelling, the film raced up the charts on its way to a $766 million box office take, making it easily the top grossing Disney movie ever at the time, and among the biggest blockbusters in film history.
In this animated Shakespearean tragedy, young cub prince Simba runs in fear after his uncle Scar conspires to murder his father, King Mufasa, and reign in his place. After fleeing to the jungle, Simba is raised alongside a variety of animal friends, far from his the kingdom he'd been destined to rule. But when his childhood friend Nala finds him, he is urged to return to the pride and save his former home from the cruelty of his uncle.
While the film came well short of a billion dollars in its initial release, a pair of re-releases decades later helped put it over the top. This included a 3D IMAX version that pulled in an additional $185 million (per Box Office Mojo), an impressive feat for a family film that was two decades old.
6. Black Panther
Marvel Comics' first Black superhero, having debuted in 1966 in the pages of "Fantastic Four," fans had been clamoring for Marvel to introduce the character of King T'Challa into the MCU for years. They got their wish in the team-up sequel "Captain America: Civil War," with Chadwick Boseman nabbing the role. Three years later he'd lead his own eponymous film, "Black Panther."
T'Challa's first solo outing saw his place as king of Wakanda challenged by a wayward cousin, an American mercenary named Erik Killmonger. Defeated in ritual combat, T'Challa watches as Killmonger transforms the peace-loving nation and threatens to use its advanced technology to conquer Western nations. Now he must fight back, defeat Killmonger, reclaim the title of King and the Black Panther, and restore peace to Wakanda.
A groundbreaking film for a number of important cultural reasons, "Black Panther" stunned industry pundits with a record-breaking theatrical run that nobody had expected (per Forbes), while being nominated for an Academy Award for Best Picture. With his new hit film landing well over the billion dollar mark when all was said and done, it turned actor Chadwick Boseman into one of the biggest names in Hollywood. A return for the character wouldn't have to wait long, as Boseman and Black Panther were back in action just two months later in "Avengers: Infinity War."
5. The Dark Knight
Rebooted in 2005, the Batman movie franchise was re-energized with up-and-coming director Christopher Nolan behind the camera for "Batman Begins." The movie set up a new saga for the hero, turning the Caped Crusader's origins into a gripping crime drama. With the sequel, Nolan added Batman's greatest villain, the Joker, helping to catapult the film to more than a billion dollars at the box office for the first time in the character's Hollywood history.
With Heath Ledger controversially cast as the Clown Prince of Crime, the story saw the arch criminal — a psychopathic, chaos-seeking madman — wreaking havoc in the city. When he nearly kills District Attorney Harvey Dent, it turns the advocate for justice into another foe, the twisted Two-Face. Now it's up to Batman to stop the carnage as the two terrifying villains go to war, with all of Gotham caught in-between.
The first appearance of the Joker in live-action since Jack Nicholson's iconic turn in 1989, "The Dark Knight" was eagerly awaited thanks to a compelling marketing campaign and a pulse-pounding trailer that revealed the new villain. Tragically, star Heath Ledger died just months before release, but he'd get the last laugh on his doubters as his performance earned him a posthumous Oscar. Meanwhile, the film took in over a billion dollars, becoming the fourth-highest grossing film ever. But it was more than just Ledger, as a brilliant script and top-notch action earned it the title, in many fans' eyes, of the best comic book movie ever made.
4. Top Gun: Maverick
In a stunningly long gap between a film and its sequel featuring the same star, "Top Gun: Maverick" finally debuted in 2022 after decades of stops and starts. To helm the long-awaited follow-up, the actor recruited his "Oblivion" buddy Joseph Kosinski to replace the first film's director Tony Scott, who had died in 2012. While the first movie had been a big hit in 1986, the sequel left its $357 million take in the dust, crossing the billion dollar line after four weeks of release.
In the film, Cruise returns as Pete "Maverick" Mitchell, now a veteran test pilot, who's called back into service to help train a group of young recruits for a crucial mission behind enemy lines. But what he finds when he arrives is more than he bargained for, as one of the cadets is the son of his old friend Goose, who died in an accident for which he has long felt responsible. Now, to complete the assignment that everyone else has deemed impossible, Maverick must finally come to terms with the guilt and the ghosts that have haunted him for more than 30 years.
Bettering the original "Top Gun" in nearly every respect, "Maverick" boasts even more thrilling high-flying action in addition to its engrossing and emotional drama. Praised by critics, it soared to become one of the best reviewed films of the year, and the best of Tom Cruise's long career (per THR).
3. Avengers: Endgame
The culmination of more than a decade of films, "Avengers: Endgame" might be the most highly anticipated superhero movie ever, coming a year after "Infinity War" left fans stunned by Thanos' victory and the loss of half of our heroes. Anticipation was at a fever pitch, with Marvel keeping the details of the plot tightly under wraps, not even revealing the title of the film until the last possible minute. The film's trailers gave little away so as not to spoil the many twists and turns of the epic conclusion, bringing legions of movie-goers to the theater on opening weekend in record numbers on its release.
The movie begins with the surviving Avengers licking their wounds, the arrival of Captain Marvel coming too late to help stop the interstellar villain Thanos. A shocking five-year time jump then finds the Avengers all but disbanded, when Ant-Man emerges from the Quantum Realm with a plan to travel back in time and undo Thanos' diabolical plans.
A mind-blowing trip through past MCU adventures turns "Endgame" into a sort of greatest hits, punctuated by some of the biggest action the franchise has ever seen. An epic final act sees nearly every Marvel hero return to battle Thanos and his army in a climactic clash that had to be seen on the big screen. Full of countless moments to make fans cheer, the movie set a new opening weekend record, and took the crown from "Avatar" as the highest grossing film in movie history (per The Hollywood Reporter).
2. Toy Story 3
"Toy Story 4" wasn't the first sequel in the franchise to arrive after a long wait, as "Toy Story 3" itself was released more than a decade after the second installment in 2010. In between the two films, love for the series had only grown, with a spin-off "Buzz Lightyear" animated series becoming a fan favorite in the early 2000s. But work on a threequel had been complicated by behind-the-scenes drama between Disney and Pixar (per CNN), with Disney threatening to make the film without them. Eventually, the problems became moot when Disney simply bought the animation studio, and with anticipation for another "Toy Story" at a fever pitch, it was poised for a big box office run.
When the film finally landed, the end result was a thrilling, heartwarming, and exciting story that sees the toys from Andy's room mistakenly donated to a daycare center. There they meet a variety of new toy friends, but also a dastardly villain, the plush monstrosity Lots-o'-Huggin Bear. When Lotso is revealed to be an evil tyrant ruling with an iron fist, Woody, Buzz, and the rest must band together to lead a toy rebellion.
Receiving universal critical acclaim, it blew past a billion dollars at the box office, and served as a perfect apparent conclusion to the story of Woody, Buzz, and the gang. Of course, another sequel eventually followed and a fifth may be on the way, but "Toy Story 3" still remains the best reviewed film in the series.
1. Lord of the Rings: The Return of the King
Just the second movie to ever pass the one billion dollar mark after "Titanic" six years earlier (per Entertainment Weekly), "The Lord of the Rings: The Return of the King" capped off the epic fantasy film trilogy from director Peter Jackson in 2003. In an era not generally friendly to fantasy films, the saga managed to break through, and thanks to its incredible success sparked a new wave of epic multi-film sagas.
The final film in the series saw Sam and Frodo making their final journey to the steps of Mount Doom, while Aragorn, Gandalf, and an army of men confronted Sauron's forces in a final showdown between the forces of good and evil. One way or another the fate of all Middle Earth would be decided, and with the help of surprising allies and one of the most triumphant battle scenes ever put to celluloid, the Fellowship would succeed. Aragorn would be crowned king, and the tale of Middle Earth would come to its heartfelt conclusion.
A box office smash, "Return of the King" put a perfect bow on the "Lord of the Rings" film saga with aplomb, providing a cinematic scale and scope that only Peter Jackson could deliver. Not only is it the highest grossing film in the series, it took home the Academy Award for Best Picture – the only fantasy film to ever do so.