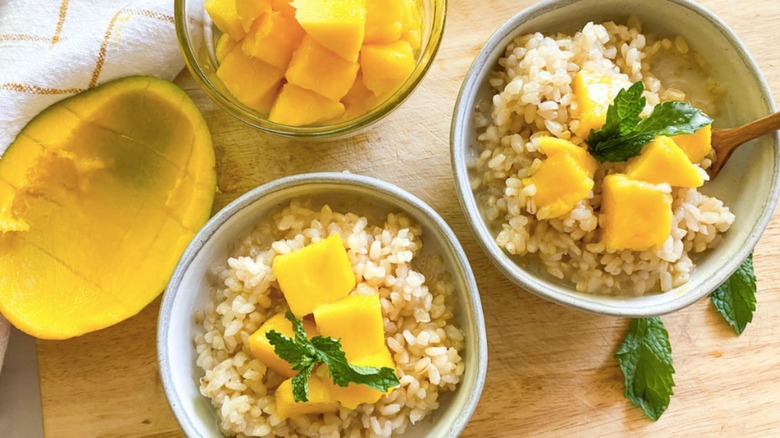 If you haven't ever eaten Thai mango sticky rice before, you can picture it similar to rice pudding, as they're both rice-based desserts. It is traditionally eaten after a Thai meal, usually consisting of grilled meat or green papaya salad. Recipe developer and health coach Miriam Hahn enjoys her Thai mango sticky rice recipe as a "summer dessert when mangoes are in peak season". There's nothing quite like fresh summer fruit incorporated into desserts, and thanks to the addition of coconut milk and cinnamon, this really is a special dish.
Thai mango sticky rice is incredibly versatile, and Hahn recommends pairing it with summer salads, paninis, sandwiches, barbecue, or even brunch. She likes serving it "as a nice weekend dessert whether entertaining or just for family." While it takes less than 45 minutes to prepare, it is an elevated dish that will impress a crowd. Give it a try! It may become your new go-to dessert.
Gather your ingredients for Thai mango sticky rice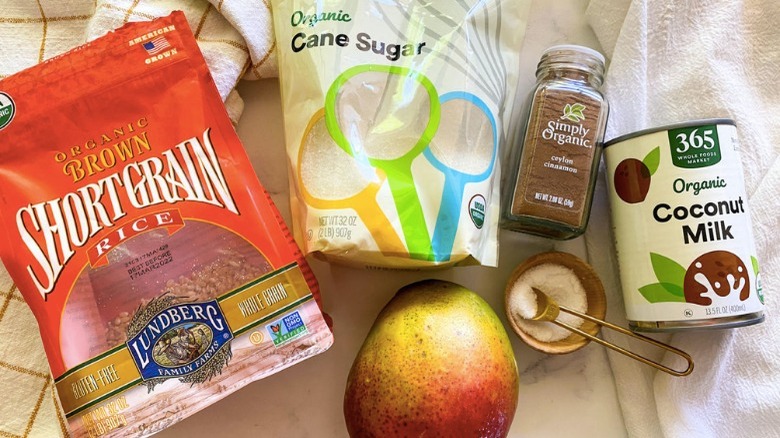 To make this Thai mango sticky rice, you will need short grain rice, water, coconut milk, sugar, salt, cinnamon, mango, and optionally some mint for garnish. This recipe calls for a limited amount of ingredients, but Hahn notes that the ground cinnamon is her special ingredient, saying that "it cuts the sweetness a bit and adds a spicy depth of flavor."
Cook the short grain rice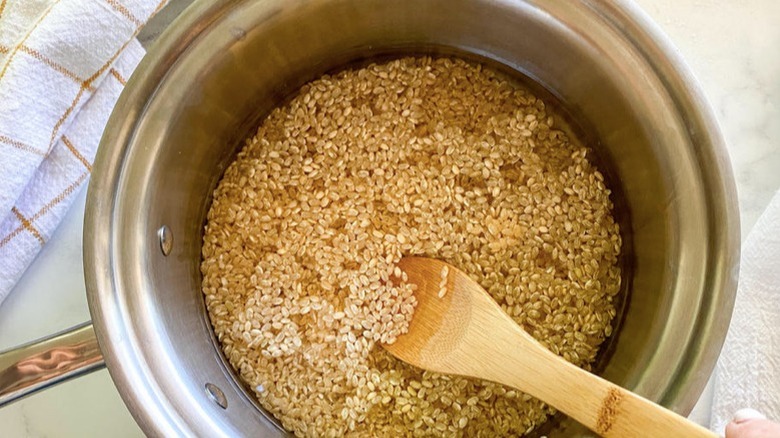 The first step involves cooking the rice. Add the rice and the water to a medium pot, bring this mixture to a boil, then lower it to a simmer. Simmer the rice for 30 to 45 minutes, or as otherwise indicated on the rice packaging, as the cook times vary.
Make the sweet coconut milk mixture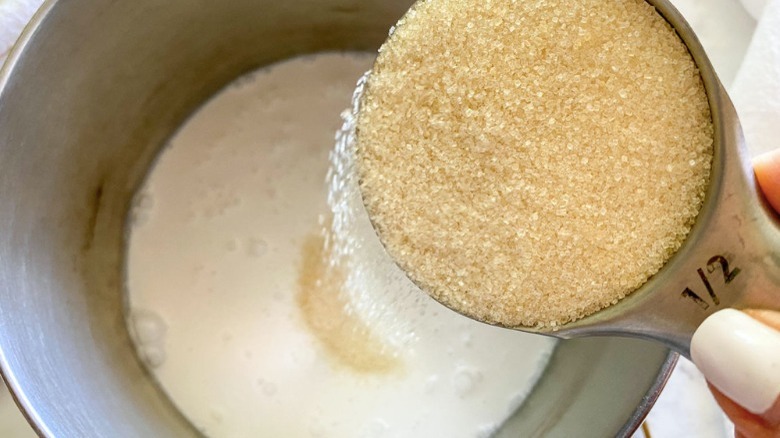 Now, you can start cooking the coconut milk mixture. In a small saucepan, add the coconut milk, sugar, salt, and cinnamon. Bring this mixture to a boil, and make sure to stir frequently to avoid burning. Once it's boiling, remove this mixture from the heat.
Stir the coconut milk into the rice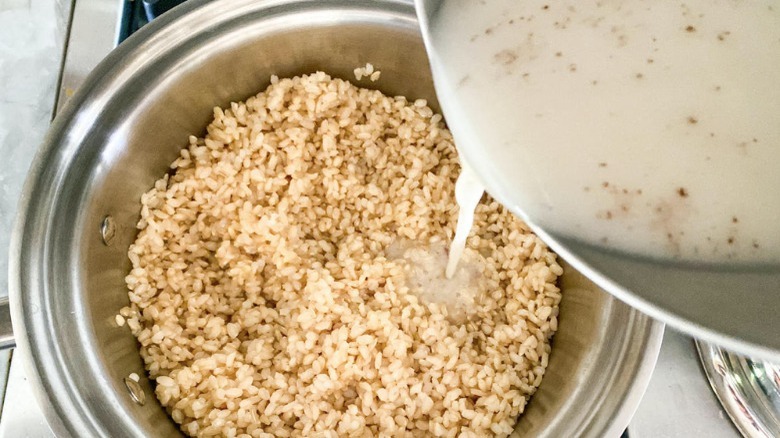 Top the rice with chopped mango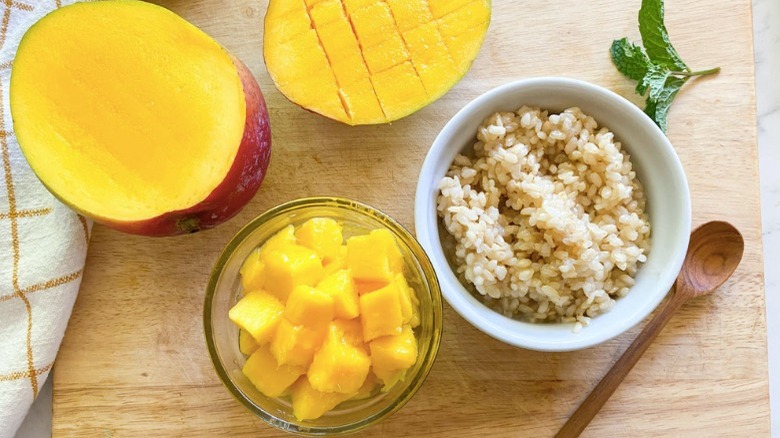 Once you are ready to serve, and the rice has cooled, add the chopped mango on top of the rice. If you would like, you can add some mint for garnish on top of this dish. While Thai mango sticky rice is best eaten warm or at room temperature, you can also enjoy this dish cold. Hahn notes that "leftovers store great in a glass dish for up to 5 days."
1 ½ cups short grain rice
2 cups water
1 (13 ½-ounce) can coconut milk
½ cup cane sugar
¼ teaspoon salt
⅛ teaspoon cinnamon
1 mango, chopped
Combine the rice and water in a medium-sized pot. Bring to a boil, then lower to simmer for 30 to 45 minutes, or as long as the package's instructions state.
In a small saucepan, mix the coconut milk, sugar, salt, and cinnamon. Bring to a boil, stirring frequently, then remove from heat.
Add this mixture to the cooked rice, stir, and cool for 30 minutes.
To serve, scoop out some of the rice and top with chopped mango. Garnish with fresh mint if desired.