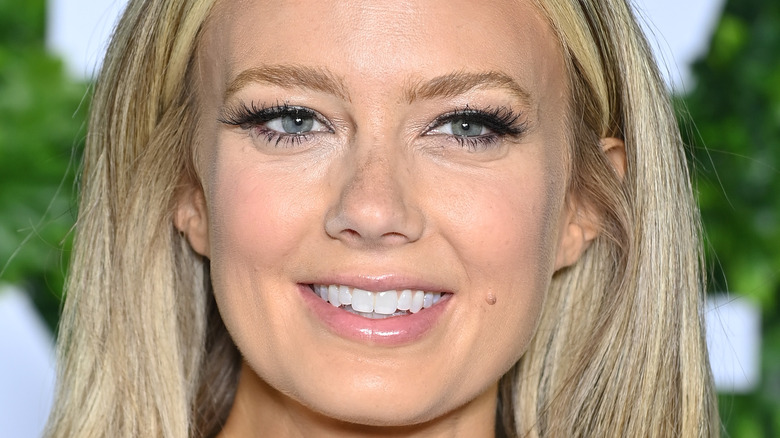 When Emme Rylan left "The Young and the Restless" to play Lulu Spencer on "General Hospital" in 2013, Melissa Ordway got her first big break in daytime. She was invited to take over the role of Abby Newman — the daughter of legacy characters Victor Newman and Ashley Abbott.
Ordway first began acting in the late aughts and guest-starred on several popular shows including "Entourage," "How I Met Your Mother," "CSI: NY," and "The Chicago Code." She got her first recurring television role on "Privileged" in 2008 and since then has played Morgan on "Melrose Place," Chloe on "Hollywood Heights," and Sydney on "90210." Rylan has also appeared in several movies alongside notable Hollywood actors including "17 Again," starring Zac Efron; "The Last Song," starring Miley Cyrus and Liam Hemsworth; "Elektra Luxx," starring Joseph Gordon-Levitt; "In Time," starring Amanda Seyfried and Justin Timberlake; "Ted," starring Mark Wahlberg; and "The Incredible Burt Wonderstone," starring Steve Carrell.
Though she has also starred in a few TV movies in recent years, Ordway has primarily focused on her role as Abby Newman on "The Young and the Restless" since 2013. That dedication paid off when she was nominated for her first Daytime Emmy in 2022 (via IMDb). Outside of acting, Melissa Ordway is a mother of two and loving wife to fellow actor Justin Gaston now, but you might be wondering where she got her start.
Melissa Ordway won a reality TV competition show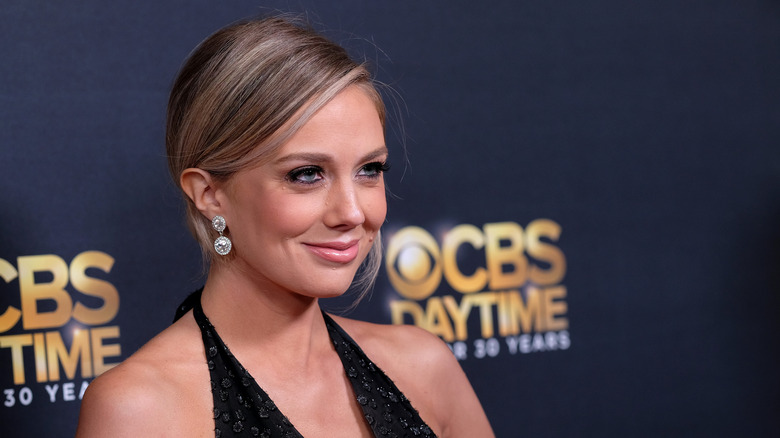 In 2004, while attending Georgia State University in her home city of Atlanta, Melissa Ordway was selected to appear on an MTV reality competition show called "The Assistant" (via Soap Hub).
The show was created by Andy Dick under the guise of finding himself a new personal assistant and was designed to be a parody of traditional reality television. He gathered 12 contestants to live in his home and subjected them to ridiculous tasks such as detailing his car and trying to get him a star on the Hollywood Walk of Fame (via IMDb). Though the show was primarily satirical and heavily mocked other reality competitions like "American Idol" and "The Bachelor," the contestants were real and hoping to get their foot in the door of the entertainment industry (via Entertainment Weekly).
Melissa Ordway was the winner of the first and only season of "The Assistant" and received a grand prize straight out of the early 2000s: a cell phone package, a new wardrobe from American Eagle Outfitters, a car, and an entry level job at MTV. It was Ordway's time at MTV that convinced her to move to Los Angeles and pursue her dream of becoming a model and actress.
Melissa Ordway was a model
After arriving in Los Angeles, Melissa Ordway quickly gained the attention of several modeling agencies. She was represented by Nous Model Management in Los Angeles and eventually Front Management in Miami as well (via FMD). Through her modeling work, Ordway appeared in several prominent print campaigns for clothing brands including Skechers, Old Navy, David's Bridal, Anchor Blue, and Tillys. She also appeared on the cover of three magazines — Los Angeles Wedding, Grand Sierra, and Hona Hou. Additionally, Ordway has been featured in several television commercials for a variety of products including Axe, Geico, Pontiac, Payless, and Carl's Jr. (via IMDb).
From the years 2013 to 2020, Ordway made many appearances on the hit game show "The Price is Right" as a guest model. In addition to being featured on 35 episodes, Ordway and her "The Young and the Restless" co-star, Daniel Goddard, were selected to be judges for the game show's male model search in 2014, according to Soaps. The final five contestants were tasked with acting out a soap scene with Ordway, much to the fans' delight.
Melissa Ordway met her husband on set
Melissa Ordway met her husband, Justin Gaston, while they were auditioning for the horror movie "Escapee" in 2010, and per Soap Opera Digest, both felt an instant connection. They were each excited that the other landed a role in the film, but Ordway rebuffed Gaston's advances at first. She said, "I was nervous! … I don't know what was wrong with me. I gave him such a hard time."
It was during the filming of a scene where their characters were hanging from a tree that Ordway and Gaston finally spent some quality time together, dangling in the air for hours. She told SOD, "I Just remember laughing. They bungee-cord us together and when they were pulling us up, this guy was yelling 'Heave! Heave!' We couldn't stop laughing and we were supposed to be dead." Gaston added, "It was a curious way to fall in love." Following those moments, the two became inseparable and to this day credit the success of their decade-long marriage to being best friends first and foremost.
In 2020 when "The Young and the Restless" star Donny Boaz had to be temporarily recast due to contracting COVID-19, Gaston was asked to step in as Chance Chancellor who was about to be married to Ordway's character, Abby Newman (via Soap Opera Network). This was the first time the couple had acted together since "Escapee" and they were tickled that they got to "re-do" their real-life wedding on-screen. Fans were pleased that in the midst of pandemic restrictions that had forced actors to remain chaste, Ordway and Gaston were actually able to exchange a kiss at the altar.
Melissa Ordway's husband is a jack-of-all-trades
In addition to being an actor, Melissa Ordway's husband, Justin Gaston, is also a model and musician. Gaston first began his career in the public eye as an underwear model for brands such as Christian Audigier and Hugo Boss, among others (via Talk Nerdy With Us). He has also appeared in several editorial spreads for magazines such as Têtu, Ponystep, and V Man (via models).
In 2008 Gaston was cast as Romeo in the music video for Taylor Swift's song "Love Story," and the following year, he appeared in the pilot episode of the hit musical show "Glee." Both of these roles were able to mesh Gaston's interest in acting with his love of music. Around the same time, Gaston appeared on Season 6 of the reality music competition series "Nashville Star," where he met a teenaged Miley Cyrus whom he briefly dated (via Us Weekly). In 2010, Gaston performed a duet on "American Idol" alongside Brooke White who would go on to place 5th on the show, and later that year, he also performed as the opening act for Season 8 winner, Kris Allen.
Currently, Gaston continues to pursue both acting and music. And in addition to their home base in Los Angeles, he and Ordway own a second home in music city, Nashville, Tennessee (via Soap Opera Digest).
Melissa Ordway and Justin Gaston started a family after struggling with infertility
For years after getting married, Melissa Ordway and Justin Gaston unsuccessfully tried to get pregnant, before deciding to adopt (via Soap Opera Digest). The couple's first child, a daughter named Olivia Christine, was born in April 2016. The family celebrates both the now-6-year-old's birthday and the day she was officially adopted by them months later, which is called her Coronation Day, according to Soaps.
In a heartwarming Instagram post from February 2017, Ordway wrote, "Today was the second most special day of my life. Olivia's adoption day! Surrounded by our family, the judge made Olivia officially a Gaston (even though she already was in our heart). We cannot thank God enough for blessing our family with the most beautiful, smart, fun, little ray of sunshine. Olivia lights up every room she crawls in, haha, and has brought us so much joy."
The couple was in for a terrific surprise when just 10 months after Olivia's birth, Ordway discovered that she had gotten pregnant naturally. Their second daughter, Sophie Jolie, was born in December 2017. Luckily for their parents, Olivia and Sophie get along extremely well. Ordway told SOD, "Olivia wears her heart on her sleeve so you know what she's thinking, but Sophie has a hard exterior. She's also the protector. If anyone messes with Olivia, Sophie will take them down. She's very sensitive."