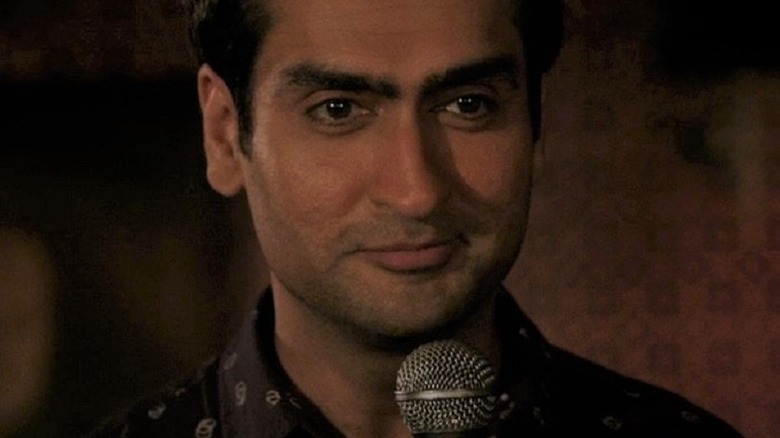 An Amazon Prime membership is a beautiful thing. Movie-lovers everywhere appreciate Prime Video's vast library of titles, which includes everything from terrifying thrillers to warm-hearted family films. Romance fans are especially spoiled by Prime's offerings: Love stories of every stripe are available, from all corners of the globe. We've searched through Amazon Prime's enormous collection of films and gathered the 20 best romantic movies on this list. Whether you're a fan of far-fetched rom-coms or prefer your romance with a side of drama, there's a title for everyone. Happy watching!
Updated on July 1, 2022: Amazon Prime offers an ever-changing array of movies, with new love stories constantly being added and subtracted. Make sure to check back every month, as we update this list to reflect the streaming service's current library of romantic movies.
The Big Sick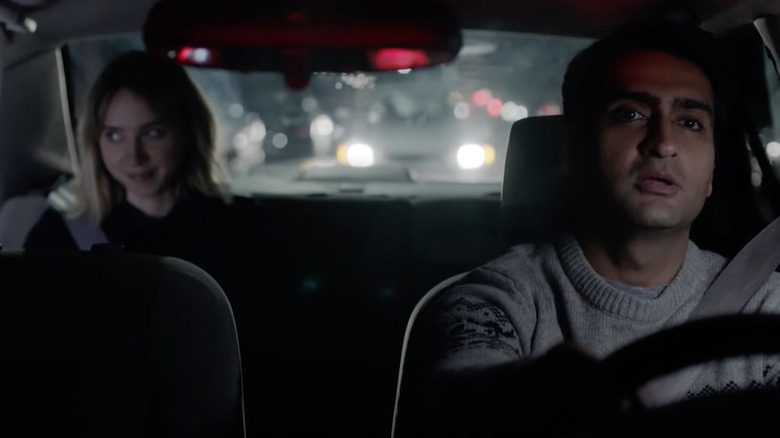 Kumail, an up-and-coming comedian struggling to make a name for himself, embarks upon a relationship with Emily Gardner, a psychology student. Things get complicated when Emily ends up in a coma, due to an increasingly serious infection. When Kumail's parents learn about their relationship, the situation becomes even more snarled. Loosely based on a true story, "The Big Sick" is sad, funny, and dramatic. This all adds up to a refreshing take on the genre.
Starring: Kumail Nanjiani, Zoe Kazan, Holly Hunter
Director: Michael Showalter
Year: 2017
Runtime: 119 minutes
Rating: R
Bull Durham
Annie Savoy has a fling with a different member of the minor-league Durham Bulls each season. Veteran player Crash Davis has been sent to Durham to mentor up-and-coming rookie Nuke LaLoosh. Soon enough, they become involved in a bit of a love triangle: Though Annie pursues Nuke, who has real major league potential, she also yearns for Crash. This film is part sports movie, part comedy, and all romance.
Starring: Kevin Costner, Susan Sarandon, Tim Robbins
Director: Ron Shelton
Year: 1988
Runtime: 108 minutes
Rating: R
Call Me by Your Name
Elio is a teenager. Oliver is a graduate student working as an assistant to Elio's professor father. Yet the two meet –- and eventually have feelings for one another –- while Elio is staying at his family's residence in Italy during the summer of 1983. Though they don't seem to have anything in common at first, not to mention the significant age difference between the two, "Call Me by Your Name" proves that love conquers all … until it doesn't. In terms of accolades, the coming-of-age romantic drama received four Oscar nominations and took home the hardware for Best Adapted Screenplay. Plus, the film features one of Timothée Chalamet's best performances as a young man dealing with love and all its many complications.
Starring: Timothée Chalamet, Armie Hammer, Michael Stuhlbarg

Director: Luca Guadagnino

Year: 2017

Runtime: 132 minutes

Rating: R
Charade
"Charade" is part romance, part comedy, and part suspense, and sticks the landing in all three genres. We follow Regina Lampert and Peter Joshua, who spark a romantic relationship on an Alpine vacation. Yet when Regina returns from her ski trip, she discovers her husband has been murdered. She and Joshua must unravel the mystery, which grows more and more intense. If you like your romance films infused with mystique, then this is, without a doubt, the movie for you.
Starring: Audrey Hepburn, Cary Grant, Walter Matthau
Director: Stanley Donen
Year: 1963
Runtime: 113 minutes
Rating: Not Rated
Clueless
This effervescent take on Jane Austen's "Emma" centers around rich and popular Beverly Hills teen Cher Horowitz. Looking to add more depth to her life, she becomes a matchmaker and life coach, promptly connecting two nerdy teachers and giving a gawky new student a major makeover. This is all just a distraction from Cher's real problems, however: She has a complete lack of aptitude for driving, and a similarly complete lack of a boyfriend. But the latter quandary might have a solution who's just under her nose, working for her attorney father.
Starring: Alicia Silverstone, Stacey Dash, Paul Rudd
Director: Amy Heckerling
Year: 1995
Runtime: 97 minutes
Rating: PG-13
Emma
The wealthy Miss Emma Woodhouse loves to set up her loved ones. The problem is, these attempted love connections can be terribly mismatched, and even outright disastrous. Moreover, Emma is utterly clueless when it comes to her own romantic desires — especially when they involve the handsome Mr. Knightley. This clever and endearing film, based on Jane Austen's classic novel, received two well-deserved Academy Award nominations. Austen fans, romantic comedy aficionados, and period piece enthusiasts are sure to enjoy its irreverent and warm-hearted take on Regency romance.
Starring: Anya Taylor-Joy, Johnny Flynn, Mia Goth
Director: Autumn de Wilde
Year: 2020
Runtime: 124 minutes
Rating: PG
The Fighting Temptations
A bright and jaunty comedy set in a small-town church, "The Fighting Temptations" follows recently unemployed ad man Darrin Hill, who was kicked to the curb after being called out on his massive web of lies. In order to collect a much-needed inheritance, he must head back to his Georgia hometown, direct the church choir, and win a major gospel contest. While doing so, he reconnects with Lilly, a forgotten childhood friend who has become a charming and talented singer — as well as the inspiration Darrin needs to get his life back on track.
Starring: Cuba Gooding Jr., Beyoncé, Mike Epps
Director: Jonathan Lynn
Year: 2003
Runtime: 123 minutes
Rating: PG-13
Forev
A low-key romantic comedy, "Forev" explores the pros and cons of marriage through a very unique lens. Sophie and Pete are new neighbors and quick friends. When he embarks on a long drive to pick up his sister from college, she tags along. As a joke, they decide to get engaged, as marriage offers tax breaks, better insurance, and companionship. They really don't see much of a downside — until they get stranded in the desert. This awkward situation forces them to look inward to determine if they even want to be in such a permanent arrangement, and what they want out of life itself.
Starring: Noel Wells, Matt Mider, Amanda Bauer
Directors: Molly Green, James Leffler
Year: 2013
Runtime: 88 minutes
Rating: NR
The Handmaiden
As an erotic psychological thriller, this movie throws a lot at its audience — but it's always delivered in exactly the right way. Sook-hee is the titular handmaiden, in service to a Japanese heiress named Lady Hideko. In truth, Sook-hee is after Hideko's fortune, and is operating with the help of a con man. Yet Hideko is hiding complex secrets of her own. Things become even more complicated when Sook-hee and Hideko develop feelings for each other. This isn't your typical romance film, and that's what makes it so exceptional.
Starring: Kim Min-hee, Ha Jung-woo, Cho Jin-woong
Director: Park Chan-wook
Year: 2016
Runtime: 144 minutes
Rating: Not Rated
Heathers
"Heathers" follows teen queen Veronica and her boyfriend J.D. as they team up to take down the popular kids. This is somewhat ironic, as she's also part of the top clique. But Veronica and J.D., and "Heathers" as a whole, are all about digging into the rot at the center of the high school hierarchy — a process that quickly turns deadly. Though cynical, "Heathers" glides over its darkest moments with smart, pitch-black comedy. It might have a cult following, but fans of mainstream romance won't be disappointed.
Starring: Winona Ryder, Christian Slater, Shannen Doherty
Director: Michael Lehmann
Year: 1989
Runtime: 103 minutes
Rating: R
His Girl Friday
"His Girl Friday" is widely regarded as a classic romance. It might surprise you, then, to learn that it's defined by a major twist: Here, the male lead is enamored with his ex-wife, and desperate to keep her from marrying a ho-hum insurance salesman. A newspaper editor and star reporter respectively, these former lovers are forced back into close proximity by a sizzling scoop. With a killer cast, spectacular script, and memorable plot, this swoon-worthy smash-hit is as comical as it is romantic.
Starring: Cary Grant, Rosalind Russell, Ralph Bellamy
Director: Howard Hawks
Year: 1940
Runtime: 92 minutes
Rating: Not Rated
I Want You Back
"I Want You Back" follows two strangers, Peter and Emma, who meet in a rather unique way: Peter hears Emma crying. They discover that they've both recently been broken up with, so they devise a plan to reach out to each other when they're feeling down. But they also take it a step further by attempting to break up their exes, who have both entered new relationships with separate people. "I Want You Back" explores the eternal fact that love will make people do wild things –– and that it arrives when you least expect it.
Starring: Charlie Day, Jenny Slate, Scott Eastwood
Director: Jason Orley
Year: 2022
Runtime: 111 minutes
Rating: R
Love and Friendship
"Love and Friendship" follows Lady Susan, a recent widow with little money of her own. As it's the 1790s and she has a so-so reputation, she has few options. Nevertheless, she draws up a plan to revive her fortunes: She and her daughter will both marry up. Does love conquer all? You'll have to watch to find out. Anyone who loves comedy, romance, and period pieces is bound to enjoy this unique Jane Austen adaptation.
Starring: Kate Beckinsale, Chloë Sevigny, Xavier Samuel
Director: Whit Stillman
Year: 2016
Runtime: 93 minutes
Rating: PG
Marry Me
Kat Valdez is an internationally famous pop star with a chart-topping hit and a gorgeous fiancé. But just as their on-stage wedding is about to take place, she discovers he's been cheating on her. Devastated, she finds Charlie, a kind-hearted math teacher, in the crowd. He's holding his friend's sign, which reads "Marry Me" — and that's exactly what Kat does, in front of a jubilant audience. Off stage, the unlikely newlyweds decide to end the arrangement after a few months. But as those months go by, they find themselves genuinely falling for each other. Can their off-kilter romance survive the ravages of mega-fame? This delightful film has an immense amount of fun finding out.
Starring: Jennifer Lopez, Owen Wilson, Sarah Silverman
Director: Kat Coiro
Year: 2022
Runtime: 112 minutes
Rating: PG-13
Revolutionary Road
Frank and April Wheeler have literally bought into the white-picket-fence lifestyle and settled down in the suburbs of Connecticut, but their hearts aren't in it. As the 1950s grind on, they become miserable and adrift, and their marriage suffers. But the love between them is not yet gone, and they propose a last-ditch effort to save it. A searing romantic drama about convention and conformity, "Revolutionary Road" examines what lies beneath the surface of a seemingly perfect couple.
Starring: Leonardo DiCaprio, Kate Winslet, Kathy Bates
Director: Sam Mendes
Year: 2008
Runtime: 119 minutes
Rating: R
She's Out of My League
TSA agent Kirk meets a beautiful woman named Molly at airport security. Unlike his coworkers, Kirk treats Molly with kindness and respect. After boarding the plane, Molly realizes she left her phone at security, which Kirk helps her reclaim. Charmed, Molly asks Kirk out on a date. But Kirk is certain Molly is way too attractive for him — especially since his friends and family are saying so. This sweet-natured story tackles romantic insecurity with humor and heart.
Starring: Jay Baruchel, Alice Eve, T. J. Miller
Director: Jim Field Smith
Year: 2010
Runtime: 104 minutes
Rating: R
Still Mine
"Still Mine" follows Craig and Irene, a seasoned married couple who are still madly in love with each other. Despite Craig's age, he wants to build a new house more suitable to Irene's changing healthcare needs. He doesn't want to just hire someone to design a home and have other workers create it from scratch, either: He intends to build it with his own hands, from the ground up. Now that's pure romance, baby. Unfortunately, he does encounter some roadblocks along the way — but what's a love story without a few obstacles?
Starring: James Cromwell, Geneviève Bujold, Chuck Shamata
Director: Michael McGowan
Year: 2012
Runtime: 103 minutes
Rating: PG-13
Sylvie's Love
"Sylvie's Love" is a romance fan's romance movie. It follows a saxophonist named Robert and a woman named Sylvie, who develops a burning passion for her career in television — something not everyone is happy about, given the fact that it's 1962. The two fall head-over-heels for each other, but commitments, work, and a remarkable offer to play in Paris get in the way. Sylvie and Robert's story splits, reconnects, and branches in a number of fascinating ways. Love is complicated here, but it is also enduring.
Starring: Tessa Thompson, Nnamdi Asomugha, Eva Longoria
Director: Eugene Ashe
Year: 2020
Runtime: 114 minutes
Rating: PG-13
Valley Girl
Randy is a boy from Hollywood. Julie is a girl from the Valley. Though those differing upbringings didn't necessarily mesh back in the '80s (despite being close in proximity, if we're being honest), "Valley Girl" proves that love is everywhere –- you just have to have an open heart and mind. But Randy and Julie discover that they also have to fend off the naysayers who say they're not right for one another just because they're from different cliques and aren't the exact same people. If '80s hairdos, outfits, and music are your jam, and you also like to dive deep into a romantic comedy, then "Valley Girl" is a no-brainer.
Starring: Nicolas Cage, Deborah Foreman, Elizabeth Daily

Director: Martha Coolidge

Year: 1983

Runtime: 99 minutes

Rating: R
Who You Think I Am
"Who You Think I Am" follows a woman who connects with a man on a social media platform. Sounds normal enough, right? The problem is, she's a middle-aged adult who portrays herself online as a 20-something. This quickly go from bad to worse as her secret unravels. This French film has a bit of everything, from thriller-esque twists to stirring passion. It's a romance unlike any other, and a drama you'll never forget.
Starring: Juliette Binoche, François Civil, Nicole Garcia
Director: Safy Nebbou
Year: 2019
Runtime: 101 minutes
Rating: Not Rated