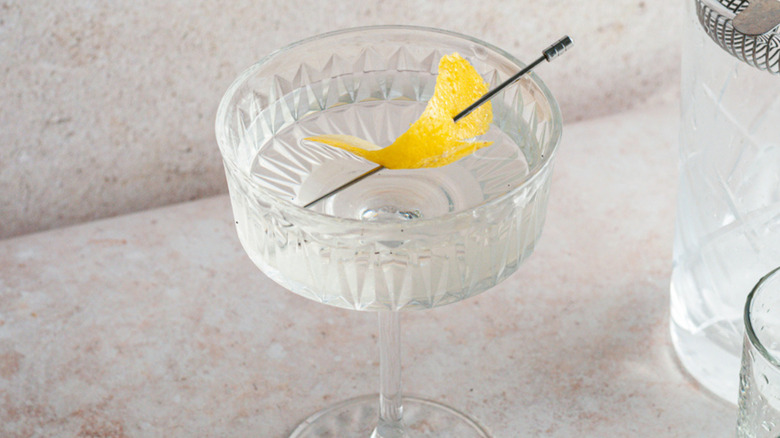 You're at the bar with a couple of pals, and you want something tasty and smooth, but with plenty of boozy kick. If that's the case, then you simply can't go wrong with a classic martini. Martinis are one of the most popular cocktails out there, and though there are countless ways to put a spin on them, there's nothing better than a classic, smooth, gin-infused martini.
Recipe developer Christina Musgrave of Tasting With Tina came up with this classic martini recipe perfect for any occasion or celebration. "I love the simplicity of a classic martini — it's simple, crisp, and delicious," she raves. With so few ingredients required, the price for a quality martini at a bar can feel pretty steep. Luckily, you can acquire all of those ingredients yourself, and whip up classic martinis over and over again. Skip the pricey bar tab and opt for homemade instead — follow this recipe to learn how to do it.
Gather the ingredients for a classic martini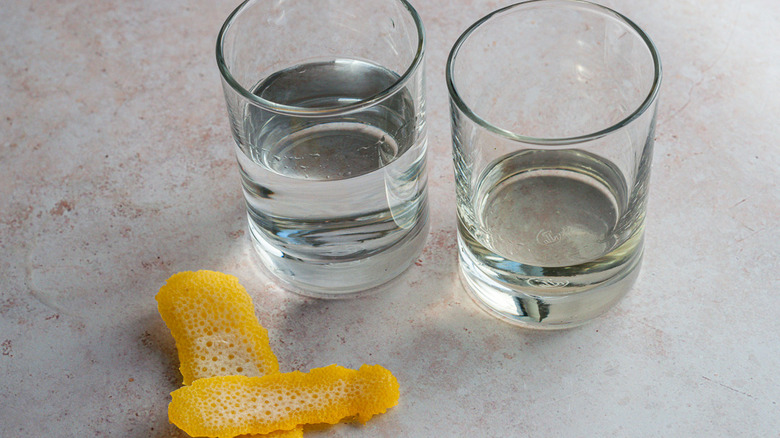 Believe it or not, just three ingredients go into a classic martini: gin, dry vermouth, and a lemon twist (or peel) for garnish. You'll also want a few ice cubes for stirring the cocktail, but a quick trip to your freezer should resolve that need with ease.
Combine the gin, vermouth, and ice, then stir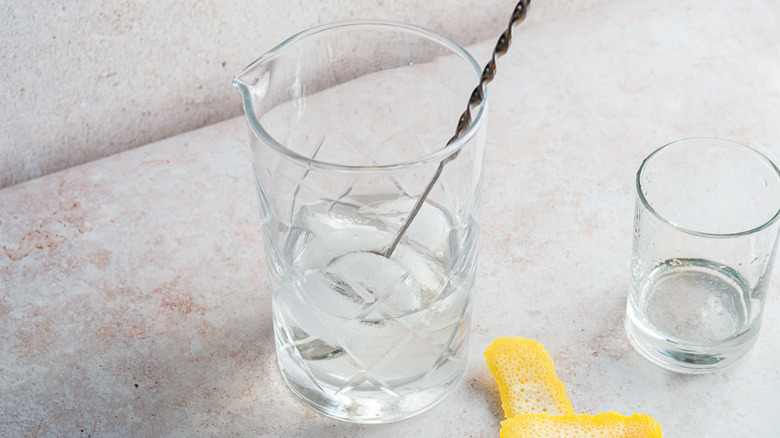 In a stirring glass, add the gin, vermouth, and ice. We know that the gin really makes the cocktail here, but where does the vermouth come in? "The vermouth adds the dryness in the martini," Musgrave notes.
Now that you have all of the ingredients in the glass, give everything a good stir with a cocktail spoon. She notes that a cocktail spoon is essentially just a really long spoon, so if you don't have one, feel free to just use any old spoon.
Strain the cocktail, then garnish it and serve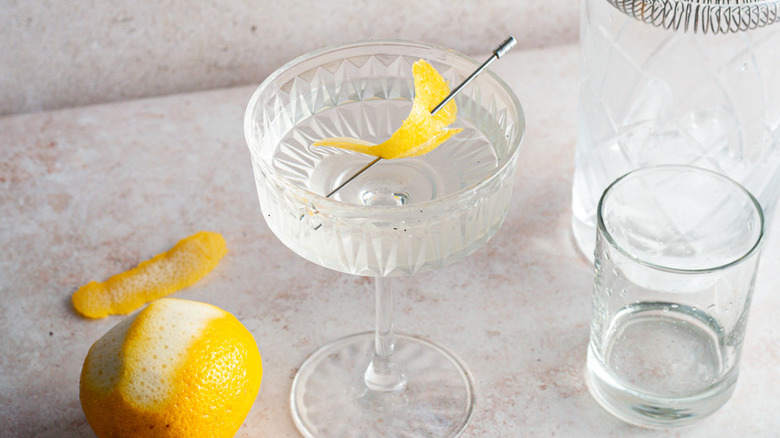 Once you've finished the mixing, strain the liquid into a cocktail glass, making sure to remove the ice. "Use a cocktail strainer, and if you don't have one, you can use a fine-mesh strainer," Musgrave suggests.
With the cocktail safely in the serving glass, garnish it with a lemon twist and serve. This martini is perfect for any happy hour or enjoying dinner or apps. Musgrave notes that "​​oysters, cheese, and olives are great pairings with a classic martini," but feel free to get creative with your pairing options, or sip this smooth cocktail all on its own.
2 ounces gin
½ ounce dry vermouth
1 lemon twist, for garnish
Combine the gin, vermouth, and ice in a stirring glass.
Stir the ingredients together with a cocktail spoon.
Using a cocktail or mesh strainer, strain the liquid into a cocktail glass (discard of the ice).
Garnish the martini with a lemon twist and serve.