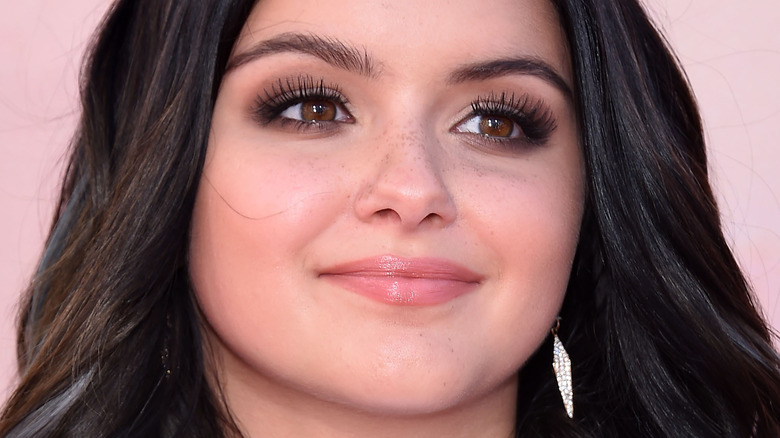 This article contains references to child abuse, disordered eating, body shaming, and mental health issues.
Much like her "Modern Family" character, Alex Dunphy, former child star Ariel Winter has always had a good head on her shoulders, and she's long possessed the ability to look to the future and plan the rest of her life accordingly. While some child stars assume that their fame will last forever, she isn't one of them. "You never know if something's not going to work out, if one day acting is like, 'No, we don't like you anymore!' You gotta have something else you can do," she said in a 2015 interview with E! News. Her backup plan? Attending college and studying to become a social justice attorney. "I want to be able to make a difference," she told People, a year later.
Sadly, what the "Modern Family" star couldn't prepare for was the alleged behavior of some of her real-life family members and fans of her show. In a 2012 interview with KW, Winter painted a picture of a happy family while explaining how she ended up with a moniker ready-made for the entertainment industry. "Since my mom always called me her little princess, my brother and my dad came up with princess Ariel from the character in 'The Little Mermaid,'" she said. The young actor added, "My parents are supportive of anything I would like to do."
When Winter became a teenager, her feelings about her family dramatically changed, and she no longer viewed one of her parents as being in her corner. But this wasn't the only sad detail to have been revealed about Winter.
Ariel Winter felt pushed into acting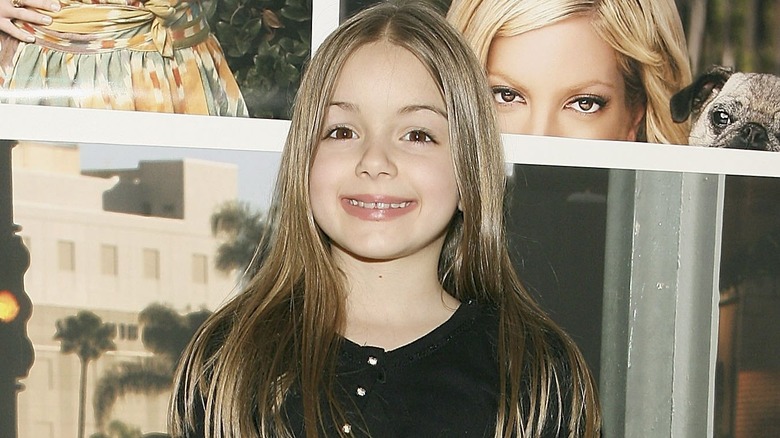 Ariel Winter was 12 when she spoke to KW about her career and home life. She revealed that watching "Dora the Explorer" and wanting to be a part of that world inspired her to become an actor. By age 4, she was booking roles in commercials, noting her parents' skepticism about her joining the industry. "When I was seven years old, my parents asked me if this was what I really wanted to do and I just remember pledging my dedication to being an actress, so my parents relented and I moved on to do television and movies," she recalled during the 2010 interview.
However, Winter later changed this characterization of her parents. "I think that when I was born, it was kind of already decided what I was expected to be, and so I was kind of pushed into the industry," she alleged in a 2016 appearance on "Nightline."
This realization didn't embitter Winter to the point that she lost her enthusiasm for acting. Regardless, she told People, "I don't know if it's a choice I would have made on my own." Being a kid working in a competitive industry was demanding and the young star was repeatedly faced with the heartbreak of rejection. The constant criticism was difficult for her, as was the focus on her appearance. At age 7, her hair was dyed black to help her land more roles.
She felt sexualized as a child
While speaking to The Hollywood Reporter in September 2017, Ariel Winter claimed that her mother made her wear age-inappropriate clothing when she was 12 years old, including short skirts and garments with plunging necklines. The actor said that such attire made her look twice her age, adding, "If there was going to be a nude scene when I was that age, my mother would have a thousand percent said yes."
Around the time of the interview, Winter was attracting attention for dressing in a way that some internet trolls apparently viewed as being too provocative. "I'm not a wh*re because I wear shorts and tank tops. I'm a normal girl," she tweeted that July. Some of her wardrobe watchdogs even attacked her based on her previous complaints about how her mom once dressed her. Winter fired back on Twitter, "As a child, you do as you're told regardless of what is good for you," she wrote. "I'm an ADULT now, who can make my own choices and have my own identity."
Winter's mom, Chrisoula "Chrystal" Workman, contended that her estranged daughter's allegations about her childhood attire were untrue. When Workman appeared on "Inside Edition" to defend herself, she was shown a photo of Winter wearing a short gold dress as a child. She saw nothing wrong with the garment, saying, "She's wearing a dress that's adorable. You don't see any other part of her body except her cute little legs."