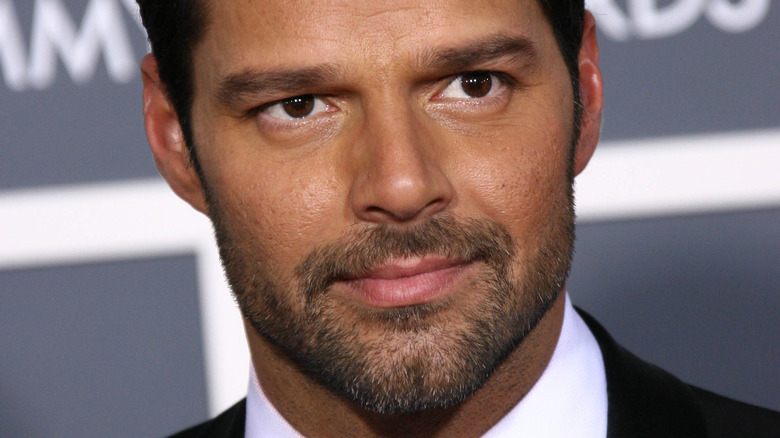 The following article includes mentions of mental health struggles, homophobia, child abuse, and domestic abuse allegations.
It's been a hot minute since "Livin' La Vida Loca" was blasted from CD players throughout the world. Ricky Martin's most famous single remains synonymous with that odd limbo between the '90s and the dawn of Y2k. Indeed, the track, with its uplifting tempo and infectious lyrics, harks back to a seemingly simpler time before the advent of social media and TikTok dances (though if TikTok had existed in 1999, there's no doubt that "Livin' La Vida Loca" would be a twerkable classic). Considering Martin's apparent agelessness, it's hard to believe that it was over 20 years ago when he was first propelled towards superstardom.
Yet, Martin has been around for far longer than many realize. Since the early '80s, the popster has been releasing hit albums and accumulating a hefty bank balance to boot. Accordingly, Kiki, as he's known to his loved ones, amassed a huge fanbase, with stans obsessed with his myriad thirst traps. Martin's persona is not confined to one-hit wonders, however. He is also an acclaimed actor both on the small screen and in the glitz of the Broadway stage. Away from the cameras, he's devoted himself to charitable pursuits, as well as his four children.
A favorite among girls, moms, and the LGBTQ+ community, Martin has always cultivated a relatively clean-cut pretty boy image. Looks can be deceiving, though, and if some more recent unsettling allegations are anything to go by, he may have been a master of disguise, leaving fans feeling upside, inside out. This is the untold truth of Ricky Martin.
Ricky Martin's middle class beginnings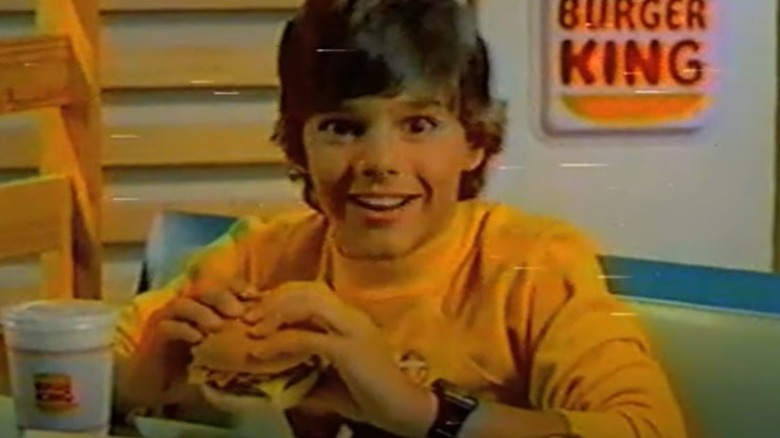 Ricky Martin was born in Puerto Rico to a Catholic family on December 24, 1971, per People. Raised in a middle-class household, his mom, Nereida Morales, worked as an accountant, while dad Enrique Martín Negroni was a psychologist. Despite his parents' analytical professions, Martin was drawn to creative pursuits. The entertainment bug bit him from a young age; as a child, he loved entertaining people and would perform plays for strangers on the street. Soon enough, however, he landed his first acting gigs and began appearing in commercials.
His debut professional appearance was in an ad for Orange Crush, followed by a Burger King commercial. Appearing on "The Tonight Show Starring Jimmy Fallon" in 2020 (via Out), Martin revealed that it was his cousin who auditioned for the soda commercial; he just accompanied him. However, the casting team recognized Martin's star quality and went with him instead. "But it's ok, it happens!" he joked. "We love each other, it's all good."
Both of these ads aired in the mainland United States, which helped to introduce the tween to the North American market. As Martin recalled to Rolling Stone, appearing in the aforementioned commercials led to him becoming a tad cocky. "It was good money: $1,600 the first day and residuals every six months," he said. "After that I said, 'Dad, I want to become independent.' He was like, 'What are you talking about?' 'Well, now I have money, I can pay for my school and books, and I want a bicycle.'"
He was in a teen boy band
After getting a foot in the industry via fast food commercials, which are often a gateway into showbiz for many aspiring stars, Ricky Martin then set his sights on singing. Accordingly, he auditioned for the Puerto Rican boy band Menudo, which is essentially an enterprise that specifically hires young boys before replacing the singers around the time they reach puberty, per HuffPost.
Initially, Martin wasn't deemed to be tall enough for Menudo and faced rejection in 1982, per People. But two years later, when he was 13, Martin was accepted into the group. And thus, the tween was thrust into the limelight. "Everything was so fast," he told the outlet. "One day I was riding my bike to the park, and the next I was performing in front of 200,000 people."
During this period, Martin even appeared on "The Oprah Winfrey Show," where he left young girls in the audience swooning. Speaking to "60 Minutes Australia" decades later, he admitted that the fame went to his head, and he started acting like the "little god" fans perceived him as. Reflecting on the experience to NPR, Martin bitterly recalled that his every move was orchestrated by execs: "I was supposed to sing this song … say whatever they told me to say and to wear the clothes that they told me to wear, and dance to the choreography that they told me to dance." He quit the band in 1989. Disillusioned with the entertainment industry, Martin moved to New York City to figure himself out, per People.