A revival of Fox's hit '90s teen drama series "Beverly Hills, 90210" — which launched the careers of stars like Shannon Doherty, Tori Spelling, Luke Perry, Jason Priestley, and Brian Austin Green — "90210" aired on The CW from 2008 to 2013. Following the lives of several wealthy students attending West Beverly Hills High School in Southern California, the show immediately captivated fans with its stunning fashion, beautiful backdrops, and glamorous stars. Teens across the world tuned in to watch the alluring and superficial lifestyles of the "90210" main characters, always with plotlines salacious enough to live up to the show's tagline: "You wanna live in the zip, you've gotta live by the code."
It's been 14 years since the first episode of "90210" aired, and, while some cast members have seamlessly continued their work in the entertainment business, others have focused more on family life, dabbled in other careers, or found themselves embroiled in high-profile controversies. So, where is the main cast of "90210" now? Let's find out.
Shenae Grimes started a family and launched a podcast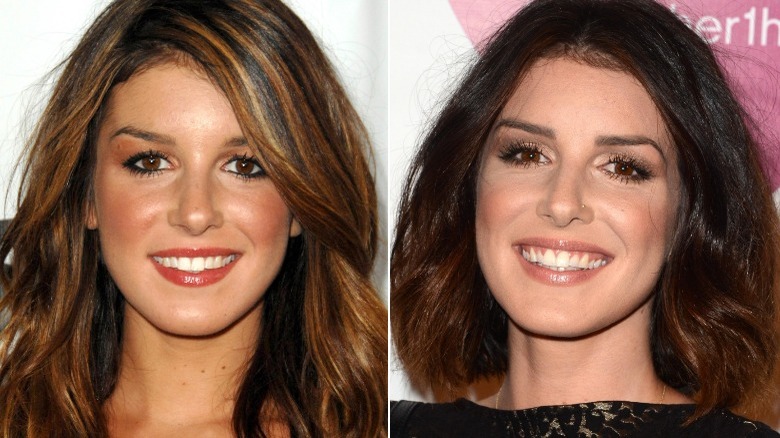 Shenae Grimes stole the screen as the loveable Annie Wilson on "90210," but she has only taken a limited number of acting roles since the show's end in 2013. Most notably, Grimes played homicide detective Jacqueline Cooper on the Canadian police procedural drama series "The Detail" in 2018. In an on-set interview with the Toronto Star, Grimes spoke of her role. "I've literally never even played a grown-up, really," she said. "This is really the most bad-ass character I've ever gotten to play." Two days after the season finale in June 2018, Grimes learned that the show, unfortunately, would not be renewed for a second season.
Focusing on family life for a while, Grimes married British model and musician Josh Beech in May 2013 in Ashford, England. The couple, who share two children — a daughter, Bowie Scarlett, born in September 2018, and a son, Kingsley Taylor, born in August 2021, lives in Nashville, Tennessee. On December 20, 2019, Grimes announced on Instagram that she had become an American citizen, holding dual Canadian-American citizenship.
Grimes got back to entertainment in May 2021 by launching a podcast called "Unzipped" with her former "90210" co-star, AnnaLynne McCord. Of the podcast, she told E! News, "We have so many mutual passions that are really just centered around people and stories and life and feelings." She added how she was excited to "reunite in this space and reintroduce ourselves to people as ourselves."
Dustin Milligan took on a highly-acclaimed role in Schitt's Creek
After being written out of his role as Ethan Ward on "90210" following the first season, Dustin Milligan had featured and starring roles in a range of shows before landing the coveted part of Ted Mullens in "Schitt's Creek." The Canadian sitcom, written by father-son duo Eugene and Dan Levy, received massive critical acclaim, with Dustin's character being a fan favorite across all six seasons, until the show's end in 2020. On working alongside Eugene, Dustin gushed to BuzzFeed, "You get to meet these people sometimes throughout your career, and not everybody's nice, not everybody's kind, and not everybody's cool. And Eugene is all of those things."
Dustin last starred in "Rutherford Falls" as Josh Carter, a passionate journalist trying to cover a local dispute involving the fictional Minishonka tribe. The series launched on Peacock in April 2021 and has since been renewed for a second season. Speaking to Bustle about his role and its significance to him, the actor said, "I grew up in a small town in northern Canada, and of the many privileges I experienced growing up was that there was a lot of exposure to Indigenous cultures. I realize how lucky I was to have any kind of exposure to Indigenous communities, so it's special to have a show that is … having them be an integral part."