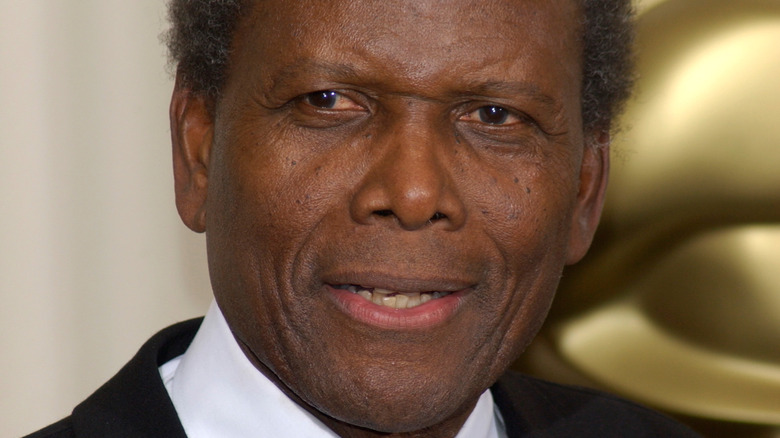 They say that nothing is certain in life apart from death and taxes, and being a famous Hollywood actor does not exempt you from either. We lost some real icons of the film and TV world towards the end of 2021, with Betty White, Norm Macdonald, Sonny Chiba, and Robert Downey Sr. all taking their final bows. Things showed no signs of slowing down in the new year, either: 2022 began with a spate of high profile deaths, from Emmy-earning comedians and history-making Oscar winners to sitcom icons and young Marvel stars.
The World Health Organization's Director General Tedros Adhanom Ghebreyesus provided tentative optimism regarding the COVID-19 pandemic in a December 2021 press conference (via Politico), but the virus was still very much a threat when 2022 commenced. For Tinseltown's older residents, it remained an especially big concern. Many of the actors we've said goodbye to in 2022 died of illness, while others were involved in freak accidents. We're paying tribute to them right here.
Updated on July 7, 2022: Sadly, we expect to lose even more high-profile actors before the year is out. When that happens, you can read about it right here. We're always updating this list to make sure the actors who died in 2022 are properly honored, so be sure to check back.
Meat Loaf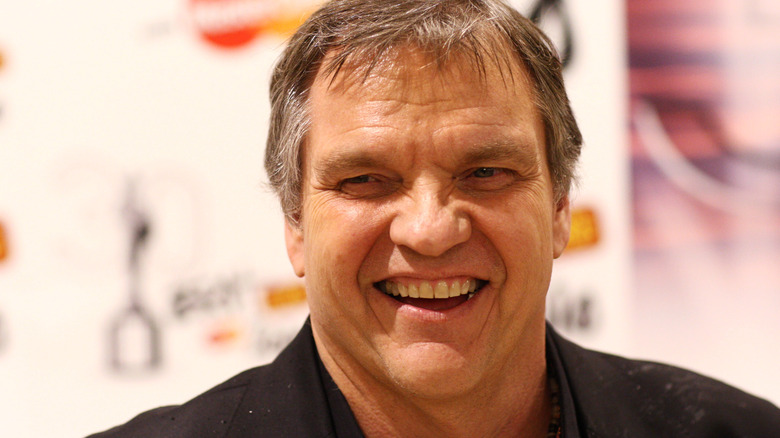 Iconic singer and actor Meat Loaf, who won a Grammy for his hit ballad "I'd Do Anything For Love (But I Won't Do That)" and appeared in films like "The Rocky Horror Picture Show" and "Fight Club," died in January 2022. His manager confirmed the news to The New York Times, but did not immediately reveal the cause of death. He was 74.
Born Marvin Lee Aday, the Dallas native adopted his childhood nickname as a stage name early in his career. He got his big break when he auditioned for the off-Broadway musical "More Than You Deserve" in the early '70s: He won a role and formed a lifelong partnership with writer Jim Steinman, who would go on to pen Meat Loaf's debut album, 1977's "Bat Out of Hell." Todd Rundgren produced the record, and everyone from the New York Philharmonic to members of the E Street Band contributed. It was an unlikely hit that critics begrudgingly praised, though Meat Loaf would struggle to replicate its success in the years that followed. After a few flops, he dropped 1993's "Bat Out of Hell II: Back Into Hell," which included his Grammy-winning single.
In terms of films, Meat Loaf is best known for playing Eddie the delivery boy in 1975's "The Rocky Horror Picture Show" and former bodybuilder Bob Paulson in 1999's "Fight Club." Other notable credits include 1992's "Wayne's World," 2001's "The 51st State," and "Ghost Wars," on which he recurred between 2017 and 2018.
Bob Saget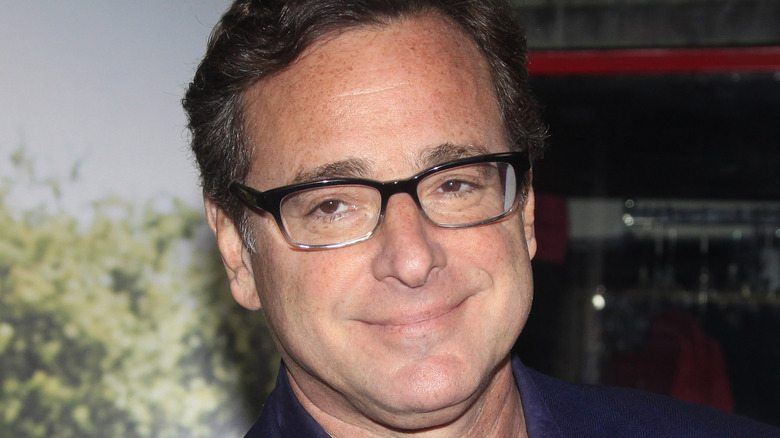 Comedian and actor Bob Saget, best known for his long stint on the sitcom "Full House," died in January 2022. He was found dead in his hotel room with "no evidence of drug use or foul play," said Chief Medical Examiner Joshua Stephany (via ABC 7). "I am so completely shattered and in disbelief," his wife, Kelly Rizzo Saget, said in a statement (per Variety). He was 65.
Saget made his TV debut as Bob the Comic in a 1981 episode of the Tom Hanks sitcom "Bosom Buddies." He established himself as a reliable character actor in the years that followed, playing a soldier in "At Ease" and a doctor in "It's a Living." In 1987, he won the part of Danny Tanner on "Full House," which became a career-defining role. Saget played the widowed father of three from 1987 to 1995, and reprised the role in the Netflix-produced sequel series, "Fuller House." It was often hectic on set, but Saget had fond memories of working with his onscreen kids. "Jodie Sweetin was four when she started, Ashley and Mary-Kate [Olsen] were nine months, Candace [Cameron Bure] was nine — you're talking about exceptionally talented young kids," the actor told Vanity Fair in 2014.
Elsewhere, Saget was known as the voice of the older Ted Mosby on "How I Met Your Mother" and as the host of "America's Funniest Home Videos," which he fronted for almost a decade.