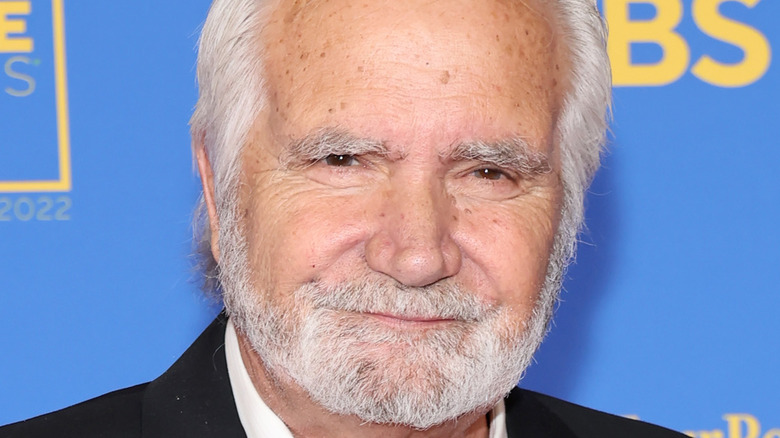 The immensely talented John McCook has played the role of Eric Forrester on "The Bold and the Beautiful" for 35 years. In fact, he is one of the longest-running actors on the show, along with his co-star, Katherine Kelly Lang. After spending so much of his life on the same set, McCook is grateful for the community and comfortability the role provides. "I like the consistency. I like that I'm getting to go to the same dressing room for the last 35 years," he told popculture. "I don't feel like I'm going to work, I feel like I'm going from this home to that one . . . that's what I love about it."
Throughout his career, McCook has been nominated for several awards for his work as Eric; he finally took home his first Daytime Emmy win for outstanding lead actor in a drama series in 2022. Though McCook is most well-known for his role on "B&B," he actually got his start on another daytime soap. He played the role of Lance Prentiss on "The Young and the Restless" from 1975 to 1980. His character was such a fan-favorite that show creator Bill Bell quickly snatched McCook up when creating "Y&R's" sister soap in 1987 (via Soaps).
McCook's character Eric Forrester has been making headlines recently as he's reconnected with his ex-wife Donna Logan — much to the delight of long-time viewers who fondly remember their "Honey Bear" storyline. As the longtime actor jumps into an exciting new story arc, here are some things you might not have known about John McCook.