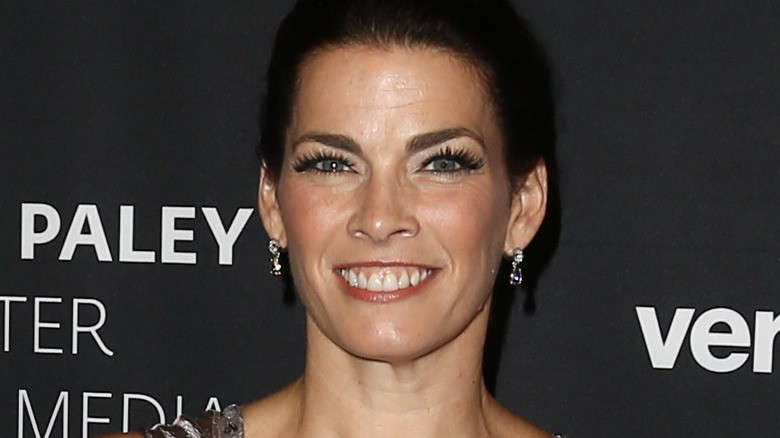 For many athletes, taking part in the Olympics is the pinnacle of their career. They spend years training and competing in order to make it to the world stage. While just qualifying is a big deal for most of these men and women, the possibility of becoming an Olympic champion is the cherry on top. During the 1990s, several athletes from around the world made waves on Olympic stages in Barcelona, Spain, and Albertville, France (1992); Lillehammer, Norway (1994); Atlanta, Georgia (1996); and Nagano, Japan (1998).
These elite athletes were involved in a variety of summer and winter sports, from figure skating and gymnastics to tennis and basketball. Some of these individuals broke records based on their age or race. Others were already popular champions who dominated their chosen sports seemingly without blinking an eye. The Olympics represent hard work, determination, and skill. Only the best of the best compete. And almost always, there's a story behind their successes and travails that endears them to the international community — or makes them villains for decades to come. Check out what some of the top '90s Olympic champions look like today (and what they've been up to since standing on the podium).
Tara Lipinski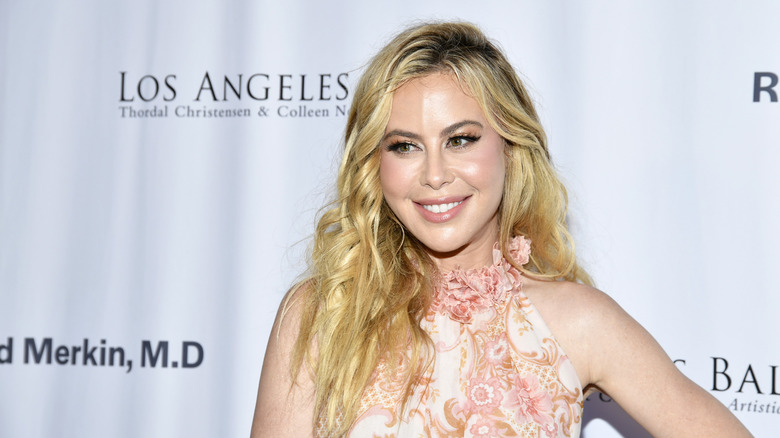 Tara Lipinski made history at the 1998 Olympics in Nagano, Japan. She was just 15 years old (and 255 days) when she took home a gold medal for women's figure skating, making her the youngest female in the sport to win Olympic gold, according to Britannica. She broke a record held for seven decades by Norwegian skater Sonja Henie, who was only two months older than Lipinski when she received her gold medal in figure skating.
Following the Olympics, Lipinski, who turned 40 in June 2022, participated in Stars on Ice and wrote a handful of books. She became a commentator for the sport in 2014, eventually partnering with fellow figure skater Johnny Weir. The former Olympians initially covered the women's and men's competitions separately but soon realized they had a chemistry together that led to their partnership at the Sochi games, according to People. The duo are a lot of fun to watch as they key off one another while commentating on their favorite sport. Lipinski has said of her work, "I've had my Olympic moment — I still get chills and I still get overwhelmed every time I either hear about an athlete's story or watch a moving performance."
Michelle Kwan
While Lipinski took home the gold medal at the 1998 Olympics in Nagano, Japan, Michelle Kwan, 17, took home the silver medal, and she also captivated people's hearts during the competition. Kwan followed up her silver-medal performance with a bronze medal at the 2002 games in Salt Lake City (while also winning five World Champion titles and nine U.S. Champion titles, according to E!). Kwan told E! that she started dreaming of going to the Olympics when she was just 7 years old, and when she finally realized her dream 10 years later, it practically took her breath away. She said the once-in-a-lifetime event was unforgettable: "It's such an emotional, two week experience because you envision this since you were a baby."
So, what is Kwan, who is of Chinese American descent, doing in her post-skating career? She spends part of her time supporting fellow members of the Asian American Pacific Islander community, which became the target of escalating racist acts during the COVID-19 pandemic. She also released a special on YouTube called "Recipe for Change" that centers on the Asian community.
Jennifer Capriati
Jennifer Capriati set the tennis world on fire when she burst onto the scene and went pro just before she turned 14 years old, according to Olympics.com. She is one of several young stars and Olympians who captivated fans at such a young age. Capriati won her first professional title in 1990 and two years later won a gold medal at the 1992 summer Olympics in Barcelona, Spain, beating tennis star Steffi Graf, according to Britannica. However, Capriati struggled with her parents' divorce and coping with the stress related to playing tennis at such a high level. Blaming burnout and depression after losing in the first round of the U.S. Open, she took a 14-month break in 1993 and was later arrested for shoplifting and marijuana possession.
It took a few years, but Capriati, who turned 46 in 2022, was able to make a comeback in the late '90s. She was ranked number one in the world in 2001 before being forced to retire from professional play in 2004 due to wrist and shoulder injuries. When she was inducted into the International Tennis Hall of Fame in 2012, she said, " "I worked extremely hard during my career on the court and equally as hard, if not harder, to come back. That is why this moment is so incredible for me on so many levels, because this is a return to the game I love."
Dominique Dawes
Gymnast Dominique Dawes, born in 1976, is another history maker. She was the first African American to earn an individual medal in an individual gymnastics competition at the Olympics. She has four Olympic medals and is one of just three American women to compete at three different Olympics. She won a team bronze medal in 1992, an individual bronze medal and a team gold medal in 1996, and a team bronze medal in 2000, according to Olympics.com.
She received her bachelor's degree from the University of Maryland in 2002 and has acted, modeled, and worked as the president of the Women's Sports Federation. She played cheerleader Patty Simcox in the Broadway musical "Grease" and appeared in a music video for Prince. Dawes is currently the mother of four children and is the owner of the Dominique Dawes Gymnastics Academy in Clarksburg, Maryland. She said of her gym, "I couldn't be more proud to build a community to empower and positively encourage today's generation of gymnasts and beyond."
Andre Agassi
Tennis star Andre Agassi followed in the footsteps of his Iranian-born father by becoming an Olympian. His dad, Emmanuel Agassi, boxed in the 1948 and 1952 games before immigrating to the United States, according to the Las Vegas Review-Journal. As a young boy, Andre started playing tennis under the tutelage of his father, who created a device dubbed "the Dragon" that shot balls at his son so he could practice more efficiently. In 1996, Andre played in the Atlanta Olympics, winning a gold medal for the United States, according to Olympics.com.
During a 2013 interview with news.com.au, Andre explained that he "was made to be a tennis player" and that his father told him as a young boy that the sport was simply something he was going to do. Passion really wasn't a part of the equation. The money was good, so Andre continued on, but he eventually took a break from playing before returning to the sport and competing not for his dad but for himself. He admitted that he didn't love playing tennis because it was wound up in so much baggage. "I never got to the point where I just wanted to play," he confessed. The star, who turned 50 in 2020, and his wife, fellow tennis star Steffi Graf, have two children, who really don't play tennis. The couple decided not to bring the sport into their lives, and their children have other hobbies instead, according to Fox Sports.
Kristi Yamaguchi
Kristi Yamaguchi won a gold medal for figure skating at the 1992 Olympics in Barcelona, making her the first Asian American woman to win the coveted gold medal at the Winter Olympics. During the early '90s, the sport traditionally drew white competitors from the United States and Europe. These days it's not uncommon to see skaters of Asian descent, but during Yamaguchi's Olympic run, it was not as prevalent, according to The Washington Post. The Japanese American woman, who was 20 when she won the gold medal, led the way for athletes such as Michelle Kwan and Nathan Chen, who would go on to have their own successful Olympic experiences.
Yamaguchi's medal win was overshadowed by the 50th anniversary of the attack on Pearl Harbor and economic tensions between the U.S. and Japan, which Yamaguchi believes is why she didn't receive the kind of endorsements other athletes tended to get. However, she was greatly admired by her peers and fans, and her trailblazing ways paved the way for other Asian Americans. "You don't get a Nathan Chen without a Michelle Kwan, and you don't get a Michelle Kwan without Kristi," noted Barbara Reichert, a spokeswoman with U.S. Figure Skating. "[Kristi] helped to open the door."
Michael Jordan
Basketball icon Michael Jordan won gold medals in both the 1984 and 1992 Olympic games. During both events, his teams finished the competition with an 8-0 record, according to USA Basketball. Of course, Jordan is known for a lot more than just his Olympic success. He is considered one of the greatest basketball players of all time and one of the most popular athletes, behind luminaries such as Babe Ruth and Muhammad Ali. The star retired from the sport in 2003, but his influence didn't falter. His partnership with Nike has generated billions of dollars, according to Cigar Aficionado. Add that to his personal wealth, which is well over $1 billion.
When asked whether he has any regrets, Jordan told the publication in 2017 that he didn't. He added, "To win you have to lose. To be successful you have to have something that's not successful." He is the majority owner of the basketball team the Charlotte Hornets and a chain of restaurants, and he has been involved in other business interests that all contribute to his bottom line. So, while his Olympic gold medals are impressive, Jordan's actions off the court have been just as lucrative.
Kerri Strug
Gymnast Kerri Strug competed in her first Olympics when she was 14 years old. She was the youngest competitor at the event in Barcelona, according to her official website. But it was her reappearance at the games four year later that would cement her place in Olympic history. She competed at the 1996 games in Atlanta and hurt her ankle on the vault event during the team competition. Some athletes would have quit, but Strug was determined to keep going. Undeterred by the injury, she attempted a second vault and stuck the landing before crumpling to the ground in agony. Her actions helped the team get the gold medal, and her never-give-up attitude captivated the American public.
She later attended UCLA and Stanford, earning a master's degree in sociology, according to Olympics.com. Strug became an elementary school teacher before becoming a staff assistant with the U.S. Office of Presidential Student Correspondence. She has also worked at the General Counsel Office in the Treasury Department and the Justice Department's Office of Juvenile Justice and Delinquency Prevention. As of November 2021, Strug was 44 years old. She has two children.
Nancy Kerrigan
Figure skater Nancy Kerrigan won her first Olympic medal, a bronze, in 1992, finishing third behind gold medal winner Kristi Yamaguchi and silver medalist Midori Ito. In 1994, Kerrigan planned on attending the games in Lillehammer. She didn't need to worry about losing again to Yamaguchi, who had turned professional and wasn't competing, according to Olympics.com. However, unbeknownst to Kerrigan, she had something to fear from fellow competitor Tonya Harding. Bent on getting a gold medal, associates of Harding hatched a plan to attack Kerrigan's leg in a bid to eliminate her from the competition. Kerrigan was injured, but ultimately their plan failed. She was able to compete in the 1994 games because Michelle Kwan gave up her spot to Kerrigan for the ladies' figure skating event. Kerrigan went on to win the silver medal.
In 2018, a movie was made about Tonya Harding called "I, Tonya," and it was praised by critics. When interviewed by The Boston Globe in 2018, Kerrigan said she hadn't seen the movie and was busy living her life (which included raising her three children). However, she did agree that she was a victim and called the movie "a bizarre thing."
Tonya Harding
While not exactly an icon, you can't disclude Tonya Harding from a list of famous Olympians from the '90s. Unlike most of her skating peers, Harding came from a poor family and excelled on talent alone. She was the first woman to complete a triple axel during the short program, the first woman to do two triple axels in a program, and the first woman to pull off a triple axel combination with a double toe loop during the Skate America competition in 1987, according to Olympics.com. Harding competed in the 1992 Olympics, coming in fourth place, and had her sights set on the 1994 games. Her biggest competition was Nancy Kerrigan, who wasn't as good of a jumper but who was an excellent skater nonetheless.
As we already noted, Harding's associates developed a plan they hoped would prevent Kerrigan from attending the 1994 games. Kerrigan was hit in the leg with a metal baton at the U.S. Nationals in Detroit. Harding ended up winning the event, which allowed her to qualify for the Olympics. She didn't get away with the attack and had to pay a fine and perform community service. She was also allowed to compete in Norway but ended up in eighth place, even after she was given a do-over for having a problem with her skate lace. Kerrigan ended up with the silver medal, losing to Ukrainian Oksana Baiul.
Oksana Baiul
Oksana Baiul began figure skating in her native Ukraine when she was just 4 years old. She was orphaned by the age of 13 but had the gumption to become a national and world champion in 1993, despite the loss of her family. The following year, Baiul won the gold medal at the Olympic Games in Lillehammer, Norway, according to Biography. Her win was newsworthy because it occurred during the Tonya Harding and Nancy Kerrigan controversy in which Harding's husband and associates tried to stop Kerrigan from competing by deliberately maiming her.
In 2022, Baiul (now known as Oksana Baiul-Farina) helped organize a peace rally at Las Vegas City Hall in response to the war in Ukraine. While she has lived in the United States since she was 15 years old, her homeland is still a big part of her life. She said at the rally, via Fox5, "It's getting harder and hard for Ukrainians to get their message out because they are being bombed and they have to spend majority of time unfortunately right now in bomb shelters. We are their voice today."
Elvis Stojko
Canadian figure skater Elvis Stojko has participated in four Olympic games. He won silver medals in 1994 and 1998. He competed at the 1992 games, but he finished in seventh place, according to Britannica. His story is notable because he was expected to clinch the gold at the '98 games in Nagano, Japan. Unfortunately, he badly injured his groin, which made it challenging to compete. He was able to win second place despite the pain and became a Canadian national hero, according to Stars on Ice. Stojko continued to skate in competitions and appeared at the 2002 Olympic games in Salt Lake City, Utah, finishing in eighth place. He retired from amateur competition a short time later.
He has had an active life ever since and has dabbled in many different non-skating-related projects. He doubled for Robin Williams during a figure skating scene in "Death to Smoochy." He played himself on an episode of "The Simpsons." He's appeared in a handful of theater productions and won a silver medal at a world kung fu competition. Stojko also created a wine line, and he's an avid kart racer.