A Twitter account has been blowing up called Ballsack Sports, the bio reads that it is a parody/satire page and the posts they come up with are some of the most creative that you'll ever see.
The page is so creative that people think it's real. But majority of the people will look into it and realize that it's coming from Ballsack Sports. That's beside 'The Worldwide Leader In Sports' ESPN. They ended up getting completely tricked by the account.
Yup! ESPN ran a fake story by Ballsack Sports and I can't lie, I absolutely love this. This just shows where ESPN is at now, they suck. Nothing better than seeing them get duped and people roast them is all time content.
Ballsack Sports posted regarding Ja Morant saying he Jordan would be just another superstar today and would be just an average dude.
Ja Morant says Michael Jordan would be "just another superstar" in today's game—says today's talent is at all time high. pic.twitter.com/eAGTjfiFQS

— Ballsack Sports ®  (@BallsackSports) July 10, 2022
ESPN took that fake quote and ran with it:
— Matt Elyas (@matty_ice45) July 11, 2022
This isn't the first time that ESPN has been tricked by this account. Will they ever learn? Probably not. To be honest, I'm impressed with the Ballsack account and hope they keep shoving their balls into ESPN.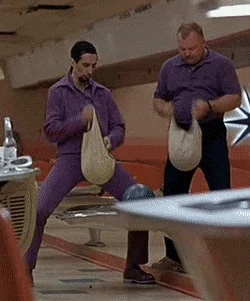 Absolutely hilarious. Whose got big balls? Ballsack got big balls… Whose got the biggest balls of them all?
i know ESPN did not just do an entire segment based on a ja morant "quote" from ballsack sports pic.twitter.com/UqihKpMddW

— Molly Morrison (@mollyhannahm) July 11, 2022
Featured image from: ESPN