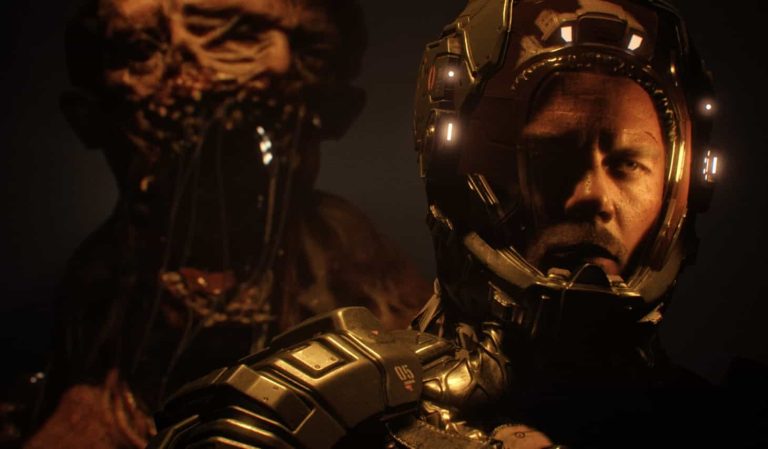 Game Informer has gone live with a new behind-the-scenes video for The Callisto Protocol, which features a new interview with Glen Schofield as well as fresh gameplay footage for the upcoming survival horror title.
Check it out below.
The Callisto Protocol is scheduled for release on December 2, 2022 for PS5, PS4, PC, Xbox Series X/S, and Xbox One.
Schofield previously revealed that The Callisto Protocol will be amping up the gore factor in comparison to Dead Space, which Schofield was involved with at Visceral Games. Speaking of the red stuff, he also revealed that the team at Striking Distance Studios spent a few years working on the gore system.
Elsewhere, the team revealed that The Callisto Protocol will have quite a major emphasis on melee combat, as ammunition is limited and you'll want to conserve it for when absolutely necessary. Originally, the game was part of the PUBG universe, but that's no longer the case.
Those of you who preorder The Callisto Protocol for PlayStation consoles will receive the Contraband Pack.