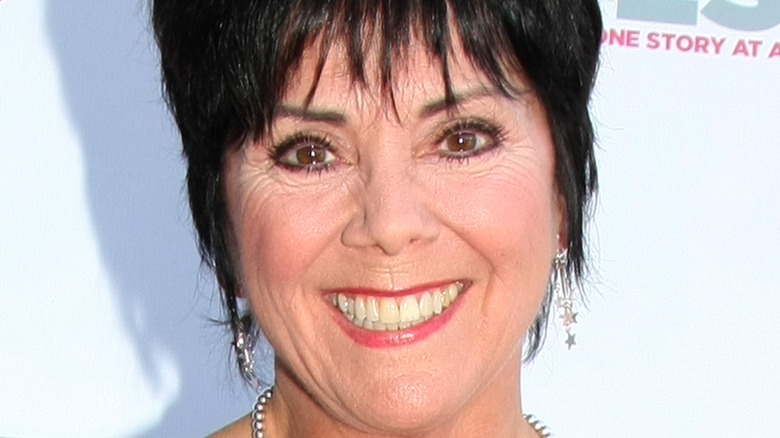 "Three's Company" debuted in March 1977 on ABC and enjoyed eight seasons on the air, along with several spin-offs. A loose remake of the British series "Man About The House," the American sitcom was a star-making turn for several of its leads, most notably John Ritter and Suzanne Somers. It also served to give late-career boosts to veteran actors like Don Knotts, Norman Fell, and Audra Lindley. Like many sitcoms of the '70s and '80s, "Three's Company" was initially built on a gimmicky premise and was never above going for the cheap and easy laugh, but everything was sold on the charm and talents of the cast, a wonderful mix of budding young talent and seasoned performers.
As the show's finale approaches its 40th anniversary, that unfortunately means that many members of the cast of "Three's Company" have passed away, beginning in the '90s with Fell and Lindley, the actors who played Mr. and Mrs. Roper. Next was the tragic death of star John Ritter, who passed away suddenly in 2003 from a previously undiagnosed heart condition at only 54 years old. Don Knotts, also known for his role as Barney Fife on "The Andy Griffith Show," would pass away three years later, followed by Ann Wedgeworth in 2017. However, of the 10 people who comprised the main cast at various points throughout the run of "Three's Company," more than half are still alive and, in most cases, continue to work in show business in some capacity.
Richard Kline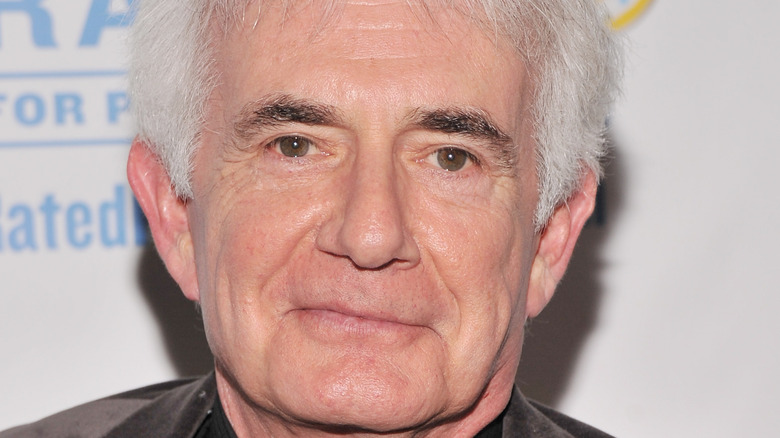 In keeping with the era during which it premiered, "Three's Company" definitely didn't shy away from sexual innuendo and depicting characters that only seemed to care about hooking up, and nowhere was that more prominent than via Larry Dallas. Initially just a recurring character but promoted to a full member of the main cast from Season 4 onward, Larry was Jack Tripper's Lothario friend and neighbor who wasn't above lying about everything from his job to his own name in order to bring as many women home as possible. The other long-running facet of Larry's character was his perpetual money troubles, with him constantly borrowing money from Jack and trying to involve him in various get-rich-quick schemes.
Richard Kline, the man who brought Larry to life, began his acting career in the theater before transitioning to television and eventually landing his role on "Three's Company." He would later return to live theater, making the move to Broadway in the 1989 musical "City of Angels." Between "Three's Company" and Broadway, Kline appeared in both "Three's Company" spin-offs as well as small roles in numerous other TV shows. He has continued to work steadily for much of his 50-plus year career, largely having returned to live theater in recent years. But he's also been featured in a recurring role as Judge Angioli on the police procedural drama "Blue Bloods" and in single-episode stints on both "Harlem" and "The Resident."
Priscilla Barnes
While Jack Tripper and Janet Wood were mainstays throughout the entire run of "Three's Company," the show had some trouble keeping a steady presence occupying the third spot in their threesome. The first two characters to fill that slot, cousins Chrissy and Cindy Snow, played the part of the cliched "ditzy blonde" counterpart to Janet's more mature and intelligent brunette. However, after the exit of Cindy, it was decided to shake things up a bit for what would be the show's remaining three seasons. Instead of another naïve, bubbly, high-energy woman, Terri Alden was more similar to Janet (though still blonde) in that she was portrayed as sharp, intelligent, and a bit more low-key. It was definitely a step in the right direction away from the show's tendency to depict blondes in a stereotypical way, which it was often criticized for.
Terri was played by Priscilla Barnes, who had seen only bit parts in film and television prior to her stint on "Three's Company." However, she used her newfound visibility from the show to get bigger roles, especially in movies, joining the Bond Girl ranks by playing Della Churchill in 1989's "Licence To Kill." She continued appearing on television and in movies throughout the '90s, including a notable appearance in Kevin Smith's cult classic comedy "Mallrats." Barnes remains a working actor, most recently appearing in a recurring role across all five seasons of the CW's "Jane the Virgin" between 2014 and 2019.
Jenilee Harrison
As previously mentioned, there was something of a revolving door of blonde leads on "Three's Company" over the years, with three different actresses playing three different women throughout the show's run. The second of the three was Cindy Snow, who came in during the fifth season to replace original blonde Chrissy following the firing of Suzanne Somers. Rather than go with a character who was completely unrelated to the departing Chrissy, it was decided to create a cousin for her. In that way, any similarities between the two characters could be excused as shared familial traits. Cindy was more than just Chrissy played by a different actress however, as the small town roots of the Snow family were more heavily played up. Cindy was depicted as more naïve, as she was raised on the farm instead of the big city, with her physical clumsiness being more of the fodder for punchlines rather than a lack of intelligence, as it was for Chrissy.
Actress Jenilee Harrison played Cindy, her first major role following credits like "College Girl" and "Cheerleader." Despite only spending two seasons on "Three's Company," Harrison's career wouldn't be stagnant for long as she would join the main cast of primetime soap opera "Dallas" two years later, spending three seasons as Jamie Ewing. However, "Dallas" would prove to be her last major role; she scored only minor film and television gigs throughout the '80s and '90s before seeming to retire from acting in the early 2000s.
Joyce DeWitt
Janet Wood had the unenviable task of being the somewhat tame and "boring" counterpart to the bright, bubbly, blonde Chrissy. Initially, the dynamic was that Janet felt jealous of how much more attention Chrissy would get from others, including Jack, but this angle of her character become less pronounced as the show went on. Instead, Janet and Chrissy were simply the yin and yang of the show's female leads, each complimenting some aspect of the other — and most commonly coming together against Jack whenever he was trying to involve one or both of them in some type of shenanigans. As Chrissy gave way to Cindy and Cindy cleared out for Terri, Janet remained a constant presence on the show, going from living in Chrissy's shadow to being the more dominant of the subsequent female leads.
Joyce DeWitt deftly played Janet throughout the show's entire run, handling the frequent adjustments to a new blonde co-star like a pro and instantly developing the necessary chemistry with each actress. Not bad for a performer who only had two very minor roles prior to "Three's Company." DeWitt would mostly play bit parts on television for the remainder of the '80s and throughout the '90s, but would then transition into more film roles in the 2000s and do both film and stage work in the 2010s. She most recently appeared in a 2018 stage production of "Nunsense" in New Jersey.
Suzanne Somers
In an era with no shortage of attractive blondes in eye-catching outfits strutting across television screens, Chrissy Snow filled that role on "Three's Company" while also serving as the token "dumb blonde." Luckily, she was allowed to be in on the joke much of the time, often laughing at her own misunderstandings right along with everyone else. It was also somewhat refreshing that her use of double entendres was frequently accidental; that made her an unintentional flirt rather than the knowing sexpot that many similar characters on other shows were at the time, which was often at the heart of the misheard naughtiness that set up much of the humor on "Three's Company."
Actress Suzanne Somers quickly became a household name thanks to her portrayal of Chrissy on "Three's Company." In 1980, she decided to renegotiate her contract, a move that the media unfairly characterized at the time as being greedy. According to Somers, she didn't think it was fair how much more money John Ritter and her other male co-stars were making, a valid complaint indeed. But it was a different time and the network didn't like that she was making waves, so she was fired from the show. It wouldn't be until "Step by Step" in the '90s that Somers would again be a main cast member on a popular and long-running series. She still dabbles in acting, but most of her screen appearances in the 2010s have been via reality and talk shows.