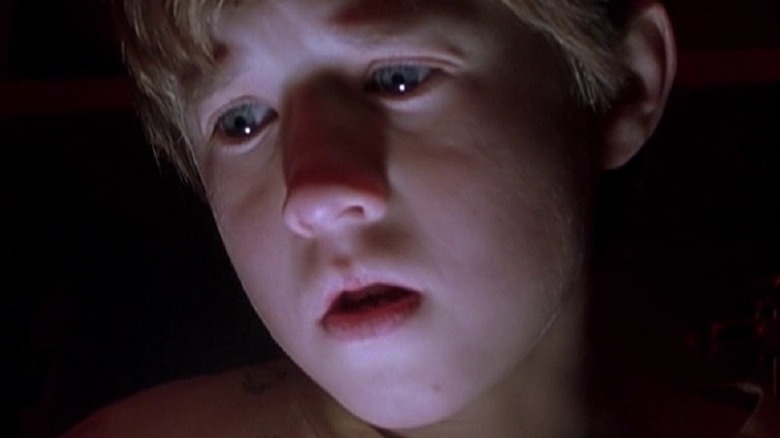 We live in a world of streaming. Whether we're talking Netflix, Hulu, HBO Max, or Disney+, there are a ton of options out there. As a result, people now have access to hundreds of movies, and while that's awesome, sometimes the choices can get a bit overwhelming. Picking the best film to watch on random movie nights can be time-consuming for viewers who can get understandably overwhelmed by the sheer amount of content out there.
That is why we've decided to make it easier for you by gathering 75 of the very best movies available from your viewing pleasure. Ranging from horror to comedy to action and to drama, the movies listed below can definitely keep you entertained and satisfied, whether you're watching with friends, family or even by yourself.
Updated on July 27, 2022: With streaming services constantly changing their catalog, keep in mind that this list will be receiving a monthly update. For more entertaining and high-quality movies, be sure to check back often so that you can never run out of great films to watch.
1917 – Peacock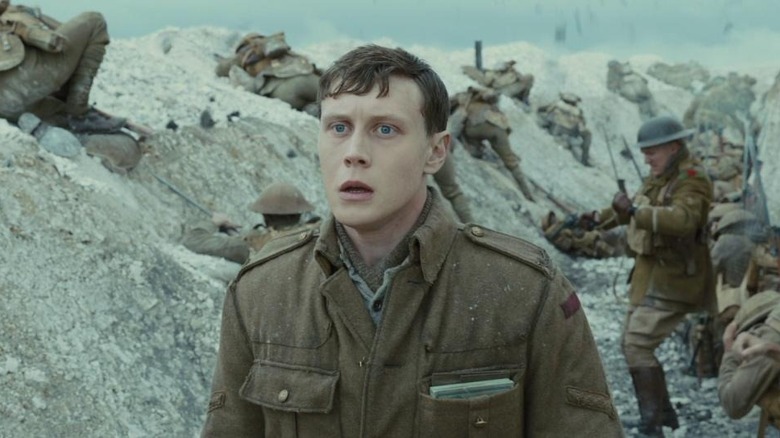 In "1917," director Sam Mendes transports us to World War I, where two young British soldiers, Schofield and Blake, are given an impossible mission that could save 1,600 soldiers — including Blake's older brother. A planned British assault is secretly a German surprise attack, and it's up to our heroes to travel across France and stop the charge. In a race against time, Schofield and Blake are plunged into a perilous journey where they must venture into enemy territory to relay their message before it's too late.
The film is no doubt one of the most cleverly shot movies of all time, as it feels like basically one long shot. Actors George MacKay and Dean-Charles Chapman deliver engaging performances against a supporting cast of award-winning actors including Benedict Cumberbatch and Colin Firth, resulting in a truly thrilling war epic.
Starring: George MacKay, Dean-Charles Chapman, Richard Madden
Director: Sam Mendes
Year: 2019
Runtime: 119 minutes
Rating: R
500 Days of Summer – Paramount+
Joseph Gordon-Levitt stars as Tom Hansen in "500 Days of Summer," a romantic dramedy about a hopeless romantic who meets the girl of his dreams — only to discover she doesn't share the same feelings. The film chronicles the different stages of Tom's relationship with Summer Finn, from their first meeting up to their break-up. As Tom tries to recall their romance, he realizes things about their relationship that he never really noticed before, leading him to figure out why Summer might have not been "the one" after all.
The film features a funny, fresh, and relatable storyline about modern dating. Gordon-Levitt and Zooey Deschanel give out charming and endearing performances. Their sweet chemistry makes their characters' separation more heartbreaking for the audiences, who can't help but sympathize with Tom but, at the same time, also have an understanding of Summer's true feelings.
Starring: Joseph Gordon-Levitt, Zooey Deschanel, Matthew Gray Gubler
Director: Marc Webb
Year: 2009
Runtime: 95 minutes
Rating: PG-13
The Adam Project – Netflix
Directed by Shawn Levy, "The Adam Project" follows time-traveling fighter pilot Adam Reed as he escapes a dystopian world and crashes in 2022 during a quest to save his wife. He's soon discovered by his 12-year-old self, who's still having a hard time accepting his father's death. The little guy's life is about to get even more difficult as Adam's enemies are chasing him across time, and the two must jump to 2018 and enlist the help of — you guessed it — their dearly departed dad, the man who invented time travel.
The film features a heartwarming and relatable storyline about growing up, acceptance, and loss. Leading the sci-fi adventure are Ryan Reynolds and Walker Scobell, who makes an impressive feature acting debut. Their comedic chemistry serves as the heart of the story, leaving the audiences wanting for more of their entertaining banter.
Starring: Ryan Reynolds, Mark Ruffalo, Walker Scobell
Director: Shawn Levy
Year: 2022
Runtime: 106 minutes
Rating: PG-13
Another Round – Hulu
"Another Round" is a black dramedy following the lives of high school teachers Martin, Tommy, Peter, and Nikolaj, who are feeling dejected with what's happening in their personal lives and careers. In an attempt to improve themselves, they start a social experiment to see if maintaining a certain level of blood alcohol content throughout the day could have a positive effect on their lives. However, after enjoying success, they try to push past their limits in order to find out if this would even make them happier.
This Danish film scored an Oscar for Best International Feature, and Mads Mikkelsen delivers an incredible and compelling performance — one that's teeters back and forth from joy to heartbreak. Come for the premise, stay for the amazing dance number.
Starring: Mads Mikkelsen, Thomas Bo Larsen, Lars Ranthe
Director: Thomas Vinterberg
Year: 2020
Runtime: 117 minutes
Rating: 18+
Avengers: Endgame – Disney+
The culmination of 11 years of storytelling, "Avengers: Endgame" picks up in the aftermath of "Infinity War." It's been five years since half the universe disappeared, and the remaining Avengers are still grieving from their devastating loss to Thanos. But after Ant-Man reemerges from the Quantum Realm, Earth's Mightiest heroes — including Tony Stark, Steve Rogers, Natasha Romanoff, and Thor — reunite to pull a time-traveling heist in their quest to undo the Snap.
The Russo brothers do an exceptional job at delivering a highly entertaining and satisfying finale to "The Infinity Saga," masterfully directing a massive ensemble cast of award-winning actors and blockbuster stars. In addition to breaking box office records, the film also received critical acclaim with critics praising it for its heartfelt story, well-made action sequences, and pitch-perfect performances.
Starring: Robert Downey Jr., Chris Evans, Scarlett Johansson
Director: Anthony Russo, Joe Russo
Year: 2019
Runtime: 185 minutes
Rating: PG-13
Bad Genius – Netflix
Based on real-life events, "Bad Genius" is a coming-of-age heist thriller following a group of high school students in Thailand as they try to pull off a massive cheating operation — stealing and sharing the answers for the STIC exams, which allow students to qualify for universities abroad.
Our protagonist is Lynn, a teenager who's highly intellectual but doesn't come from a wealthy background like her fellow classmates. So she turns to helping other students cheat on school tests in exchange for money. And when the opportunity for earning millions arises, Lynn takes her business to another level by trying to outsmart the STIC.
The film offers a refreshingly unique twist to the heist genre through its entertaining and nerve-wracking exam sequences. Model turned actress Chutimon Chuengcharoensukying makes an impressive acting debut by giving a captivating lead performance.
Starring: Chutimon Chuengcharoensukying, Chanon Santinatornkul, Eisaya Hosuwan
Director: Nattawut Poonpiriya
Year: 2017
Runtime: 129 minutes
Rating: TV-MA
Big Fish – Netflix
Directed by Tim Burton, this fantasy dramedy chronicles the extraordinary life of Edward Bloom, a man who knows how to spin a tall tale. In fact, it's his over-the-top life stories that have driven his son, Will, away. But as an elderly Edward dies of cancer, Will returns for a chance to reconnect — and to discover if there's any truth to the magical stories his fathers used to tell. Burton uses this storytelling structure to show us a young Edward as he encounters giants, werewolves, witches, and true love, resulting in an enchanting romance that's heightened by Burton's flair for all things weird and fantastical.
Starring: Ewan McGregor, Billy Crudup, Helena Bonham Carter
Director: Tim Burton
Year: 2004
Runtime: 125 minutes
Rating: PG-13
Blade Runner 2049 – HBO Max, Netflix
Serving as a sequel to Ridley Scott's 1982 cult classic, "Blade Runner 2049" follows K, an LAPD blade runner tasked with dispatching life-like robots called replicants. Making things even more complicated, K knows full well that he's a replicant himself. However, when his latest hunt leads him to suspect that replicants have developed the ability to reproduce, he sets off in search of serious answers to some very big questions — questions that some very powerful people don't want answered.
Denis Villeneuve masterfully directs this brilliant, sentimental sequel that's filled with beautiful cinematography and effects. The result is a sequel that some regard as superior to the '82 original. Both philosophically thoughtful and visually spectacular, "2049" also hinges on the chemistry between leads Ryan Gosling and Ana de Armas, with their performances being the highlights of the film.
Starring: Ryan Gosling, Harrison Ford, Ana de Armas
Director: Denis Villeneuve
Year: 2017
Runtime: 163 minutes
Rating: R
Booksmart – Hulu
In "Booksmart," best friends Amy and Molly have spent all four years of high school diligently studying for academic success. But on the eve of graduation, they discover their party-loving schoolmates have also made it into great colleges. Immediately filled with regret over all the high school moments they missed out on, Amy and Molly decide to prove they're not just one-dimensional nerds by embarking on their very first and very last high school party, leading them on one chaotic night of adventure.
Olivia Wilde directs a smart and hilarious coming-of-age comedy that near-accurately reflects the modern generation's humor and identity. In addition to its stylish and chic visuals, it features a great cast of rising stars — anchored by Beanie Feldstein and Kaitlyn Dever — whose witty and delightful performances elevated the film's story.
Starring: Beanie Feldstein, Kaitlyn Dever, Billie Lourd
Director: Olivia Wilde
Year: 2019
Runtime: 102 minutes
Rating: R
Braveheart – fuboTV, Showtime
Inspired by the true-life tale, "Braveheart" takes place in the 13th century, where the cruel Edward Longshanks holds Scotland in his iron grasp. Fortunately, there's a blue-faced hero on the horizon — one William Wallace. Motivated by a lust for freedom and a need for revenge, Wallace gathers an army and takes it to the British, resulting in some of the greatest medieval battle scenes ever filmed.
The movie serves as the second directorial effort from Mel Gibson, who earned an Oscar for best director for his work here. The movie also won best picture, and in addition to being praised for Gibson's smooth direction and commanding performance, critics have lauded the film for its well-developed screenplay, beautiful cinematography, and grisly action scenes.
Starring: Mel Gibson, Sophie Marceau, Brendan Gleeson
Director: Mel Gibson
Year: 1995
Runtime: 178 minutes
Rating: R
The Breakfast Club – Hulu
When it comes to 1980s teen drama, no one did it better than John Hughes, and "The Breakfast Club" is perhaps his most iconic offering. The film centers around five high school teenagers as they spend their Saturday in detention. Things are definitely awkward, as each student represents a different social clique — there's the rebel, the popular girl, the athlete, the nerd, and the outcast. As their personalities and different views clash, each will have a chance to show the others who they really are.
This coming-of-age dramedy features a sentimental, relatable storyline that reveals a beautifully haunting reflection of the different struggles that young people go through. Despite being released in 1985, the film's themes and story still feel relevant today, making it a timeless classic. Plus, it doesn't get any better than that awesome dance scene.
Starring: Molly Ringwald, Judd Nelson, Anthony Michael Hall
Director: John Hughes
Year: 1985
Runtime: 92 minutes
Rating: R
Casablanca – HBO Max
As World War II ravages the globe, Rick Blaine spends his days running a bar in Casablanca — a town that plays host to smugglers, Nazis, and refugees hoping to escape. Cold and cynical, Rick ignores the conflict that's right on his doorstep … until she walks into his bar. She is Isla Lund, Rick's old flame who ditched him in Paris, and now she's here with her husband, freedom fighter Victor Laszlo. The two need to escape to America, and Rick is the only one who can help, but can he put his past with Ilsa behind him and do the right thing?
Shot in beautiful black and white, "Casablanca" is quite possibly the greatest love story ever told, with a smoldering chemistry between Humphrey Bogart and Ingrid Bergman. And with one of the tightest screenplays ever written — perfectly balancing the passion, action, and laughs — "Casablanca" is also a stirring tale of overcoming cynicism and taking a stand, even when you're sure you'll lose.
Starring: Humphrey Bogart, Ingrid Bergman, Paul Henreid
Director: Michael Curtiz
Year: 1942
Runtime: 102 minutes
Rating: PG-13
Crazy, Stupid, Love – Tubi
"Crazy, Stupid, Love" centers around Cal Weaver, whose seemingly perfect life turns upside down when his wife of 25 years asks him for divorce and confesses she slept with a co-worker. A heartbroken Cal moves out of their home and has no idea on what to do next, especially as he's inexperienced with dating. While wallowing in his sorrows, he meets Jacob Palmer, a womanizer who teaches Cal how to gain the confidence he needs to get back in the dating scene. Meanwhile, Jacob gets intrigued by Hannah, the only woman who's ever turned him down.
The romantic comedy features a star-studded ensemble cast as they all give out hilarious and entertaining performances that elevated the film's charming and refreshing storyline. This also marks Ryan Gosling and Emma Stone's first collaboration before starring in the musical romantic drama "La La Land."
Starring: Steve Carell, Ryan Gosling, Emma Stone
Director: Glen Ficarra, John Requa
Year: 2011
Runtime: 118 minutes
Rating: PG-13
The Curious Case of Benjamin Button – Starz
Benjamin Button was born with a strange medical condition — he physically ages in reverse, beginning life with the appearance of an old man. During his difficult childhood, he meets young Daisy, and after forming an instant connection, they each lead a lifetime of trying to catch up with each other. Throughout the film, we also follow Benjamin as he travels the world, interacts with the father who abandoned him, and romances Daisy, all while growing older and younger at the same time.
The film features a star-studded cast, with notable names like Tilda Swinton, Mahershala Ali, and Julia Ormond supporting the main cast. David Fincher's thoughtful direction and Claudio Miranda's amazing cinematography bring "The Curious Case of Benjamin Button" to life, as the film delves into what it means to truly live.
Starring: Brad Pitt, Cate Blanchett, Taraji P. Henson
Director: David Fincher
Year: 2008
Runtime: 166 minutes
Rating: PG-13
Day of the Dead – fuboTV, Kanopy, Peacock, Tubi
Legendary horror filmmaker George A. Romero delivers a zombie horror classic in 1985's "Day of the Dead," which serves as the third installment in his "Living Dead" film series. The story follows a group of scientists and soldiers residing in an underground bunker in Florida while zombies overrun the surface. Due to the limited space and waning supplies, tensions begin to rise between the scientists and soldiers as their mental health slowly gets affected by their situation. What comes next is absolute chaos as the living dead invade the bunker, while the remaining survivors try to find a way to escape the madness. As for the gore, it's pretty intense, courtesy of special effects legend Tom Savini ("Dawn of the Dead"), with the help of Greg Nicotero and Howard Berger of "The Walking Dead" fame.
Starring: Lori Cardille, Terence Alexander, Joseph Pilato
Director: George A. Romero
Year: 1985
Runtime: 101 minutes
Rating: R
Dead Poets Society – Hulu
In "Dead Poets Society," the late Robin Williams portrays the role of English teacher John Keating, who inspires a group of young men to secretly form a poetry club where they freely talk about art, romance, and things that make people feel alive. Through his non-traditional teaching methods, Keating is able to change the lives of his students by encouraging them to never be afraid to "seize the day," although not everyone at the school approves of his non-traditional methods.
With Williams' remarkable and memorable leading performance, this coming-of-age drama's sentimental and relatable story effectively captures the audiences' attention. This classic gem also features strong performances from its young cast, most notably from then-rising star Ethan Hawke, and its moving ending will be sure to bring a tear to your eye.
Starring: Robin Williams, Ethan Hawke, Robert Sean Leonard
Director: Peter Weir
Year: 1989
Runtime: 129 minutes
Rating: PG
The Devil Wears Prada – Hulu
"The Devil Wears Prada" follows innocent college graduate Andy who lands a job as junior assistant at a prestigious fashion magazine. Too bad her boss is Miranda Priestly — a woman who's just as cruel as she is glamorous. Due to her lack of fashion sense, Andy experiences Miranda's terrible put-downs firsthand, but working at the magazine promises a bright future in the writing world. But is it worth all the abuse?
Thanks to her unparalleled talent, Meryl Streep is definitely the main highlight. She flawlessly portrays Miranda Priestly's elegance, fierceness, and unapologetic meanness, making her an instant fan-favorite despite being the villain. Plus, if you're into fashion, you can't go wrong with a movie that's basically riffing on Vogue.
Starring: Meryl Streep, Anne Hathaway, Emily Blunt
Director: David Frankel
Year: 2006
Runtime: 110 minutes
Rating: PG-13
Dinosaur – Disney+
"Dinosaur" is an animated-adventure film revolving around a young Iguanodon named Aladar as he grows up under the care of a family of lemurs. Their peaceful life gets disrupted when a meteor suddenly hits, destroying everything in its wake. Desperate, Aladar and his family must venture into a desert wasteland in search of a new home, joining a multi-species herd along the way. However, their journey won't be easy as they must battle exhaustion, hunger, rival dinos, and a pair of carnivores hunting them down.
This underrated Disney film offers a moving storyline about hope, kindness, and solidarity in the face of great disaster. It also features impressive visuals and engaging vocal performances, giving depth to the film's dark and tragic premise.
Starring: D.B. Sweeney, Alfre Woodard, Ossie Davis
Director: Eric Leighton, Ralph Zondag
Year: 2000
Runtime: 85 minutes
Rating: PG
Dune – HBO Max
Based on Frank Herbert's 1965 novel, "Dune" centers around Paul Atreides, a young man gifted with superhuman abilities. But his gifts might not matter much thanks to the political intrigue at play. House Atreides has been put in charge of the most dangerous place in the galaxy, the spice-mining planet of Arrakis, and Paul's life turns upside down when the ruthless House Harkonnen launches a surprise attack. Burdened by visions of the future and hunted by dangerous enemies, Paul must confront his fears in order to fulfill his family's wishes for Arrakis.
Brilliantly directed by Denis Villeneuve, "Dune" boasts an all-star cast that includes everyone from Zendaya and Jason Momoa to Josh Brolin and Javier Bardem. Breathtakingly shot by Greig Fraser and memorably scored by Hans Zimmer, "Dune" is the first half of a two-part story and an epic opening to one of our greatest sci-fi adventures.
Starring: Timothée Chalamet, Rebecca Ferguson, Oscar Isaac
Director: Denis Villeneuve
Year: 2021
Runtime: 155 minutes
Rating: PG-13
Encanto – Disney+
Set in a hidden village in the Columbian mountains, "Encanto" follows the Madrigal family as they live in a magical house. Each Madrigal child has been gifted with unique abilities such as being able to understand animals, controlling the weather, super strength, and more. However, for an unknown reason, the miracle skips the young Mirabel. Because of this, Mirabel constantly feels left out, but after seeing a terrible vision about the house's destruction, Mirabel discovers her destined role in saving the family's waning magic.
The film features a relatable, emotional storyline that perfectly depicts generational trauma within extended families. In addition to its impeccable animation, vibrant visuals, and rich display of culture, it's also been praised for its catchy and charming songs that audiences just can't seem to forget.
Starring: Stephanie Beatriz, María Cecilia Botero, John Leguizamo
Director: Jared Bush, Byron Howard
Year: 2021
Runtime: 112 minutes
Rating: PG
Fear Street Part One: 1994 – Netflix
Based on the series by R.L. Stines, "Fear Street Part One: 1994" takes place in Shadyside — a town plagued by an endless stream of slashers. Things get even worse for our hero, Deena, when she learns that her ex, Sam, has been cursed by a long-dead witch, and now, an army of resurrected murderers are on her trail. Together with her young friends, Deena must find a way to break Sam's curse while fighting against the evil entity and her posse of killers.
Directed by Leigh Janiak, the first installment of Netflix's supernatural slasher trilogy is a gore-filled homage to iconic horror films like "Scream," all while delivering a refreshing and entertaining new story. Best of all, beneath the terror and violent kills, there's a queer romance serving as the driving force of the whole story.
Starring: Kiana Madeira, Olivia Scott Welch, Ashley Zukerman
Director: Leigh Janiak
Year: 2021
Runtime: 107 minutes
Rating: R
Forrest Gump – fuboTV, Netflix
In "Forrest Gump," Tom Hanks stars as the slow-witted but thoughtful Forrest who, despite his inabilities, goes on to live an extraordinary life of unexpected adventures. With his iconic accent, Forrest recounts his life story from being a bullied kid with leg braces to becoming a football star, joining the Army, starting his own shrimp boat company, and crossing paths with American legends and accidentally influencing the course of U.S. history.
The only thing constant in Forrest's story is his unwavering love for his childhood friend, Jenny, who despite living a complicated life, continues to find a safe haven with Forrest. The 1994 dramedy is a bittersweet epic of perseverance and kindness — one that gifted us with one of the all-time movie quotes. Through his exception and extremely likeable performance, Hanks won an Oscar and established his status as one of Hollywood's ultimate movie stars.
Starring: Tom Hanks, Robin Wright, Gary Sinise
Director: Robert Zemeckis
Year: 1994
Runtime: 143 minutes
Rating: PG-13
Four Sisters and a Wedding – Netflix
"Four Sisters and a Wedding" is a Filipino dramedy centering around the themes of family, love, and the complicated relationships between siblings.
After learning about their youngest brother's engagement to a girl he's been seeing for less than a year, older sisters Teddy, Bobbie, Alex, and Gabbie reunite to stop their sibling from making the biggest mistake of his life. However, while they try to sabotage the wedding, their different personalities continue to clash, and as long-kept issues and emotional wounds from their childhood start emerging, they'll slowly realize how each of them is struggling in their own ways.
If you're new to Filipino films, "Four Sisters and a Wedding" is the perfect entry point, especially with its cast of acclaimed actresses who all deliver hilarious performances and absolutely click with one another in both the light-hearted and tear-jerking moments.
Starring: Bea Alonzo, Angel Locsin, Enchong Dee
Director: Cathy Garcia-Molina
Year: 2016
Runtime: 125 minutes
Rating: PG
Free Guy – Disney+, HBO Max
In "Free Guy," Ryan Reynolds stars as Guy, a bank teller who discovers he's a non-playable character in a popular video game. Things continue to unravel when he falls in love at first sight with Millie, who's actually a skilled real-world player. Motivated by love, Guy decides to take control of his story and become more than just a helpless NPC. When the game's sleazy owner reveals his intentions of destroying Guy's world, Guy must become the hero in order to save his fellow NPCs.
If you're looking for a film that's fast, fun, and feels like an actual video game, "Free Guy" is for you. With Shawn Levy's direction, Ryan Reynold's charming lead performance, and "Killing Eve" star Jodie Comer absolutely, well, killing it in her first blockbuster feature, "Free Guy" is a total blast. (Keep your eyes and ears peeled for all the hilarious cameos.)
Starring: Ryan Reynolds, Jodie Comer, Taika Waititi
Director: Shawn Levy
Year: 2021
Runtime: 114 minutes
Rating: PG-13
Fresh – Hulu
A darkly comic horror tale, "Fresh" tells the tale of Noa, a young woman who's had enough of dating. However, her seemingly hopeless search for love changes with the arrival of Steve, a handsome and charming guy she meets at a grocery store. Could this be the man of her dreams? Maybe so, which is why Noa accepts Steve's invitation to go on a weekend getaway … which is when she's hit with the harsh reality that Steve isn't who she thinks he is.
To say anymore would be to give away the game, but be warned — don't watch "Fresh" if you're at all squeamish. A savage takedown of the modern dating scene, "Fresh" truly shines thanks to its two lead performances. "Normal People" breakout star Daisy Edgar-Jones delivers a sharp and strong leading performance, while MCU vet Sebastian Stan excels in his devilishly charming portrayal of Steve.
Starring: Daisy Edgar-Jones, Sebastian Stan, Jonica T. Gibbs
Director: Mimi Cave
Year: 2022
Runtime: 114 minutes
Rating: R
The Godfather – Paramount+
One of the all-time cinematic masterpieces, Francis Ford Coppola's "The Godfather" is a crime epic revolving around the Corleones and their influence as one of New York's five big Mafia families. They're led by patriarch Don Vito Corleone, but after he's nearly killed in a gangland hit, his youngest son, World War II hero Michael, is forced to take charge of the situation and protect the family at all costs.
Everything here is perfect — from Nino Rota's score to Gordon Willis' cinematography. The quotes are endless, the scale is grand, and the performances from Al Pacino, James Caan, and Marlon Brando will live on for eternity. If you're looking for a movie you can't refuse, then leave the gun and check out "The Godfather."
Starring: Marlon Brando, Al Pacino, James Caan
Director: Francis Ford Coppola
Year: 1972
Runtime: 175 minutes
Rating: R
The Grand Budapest Hotel – HBO Max
Wes Anderson is best known for two things — perfectly crafted worlds and comedies tinged with sadness. Both are on full display in "The Grand Budapest Hotel," which follows the tale of Zero Moustafa, a 1930s lobby boy at a prestigious ski resort. Working under the eccentric hotel concierge, Monsieur Gustave H., is always interesting, especially when he's accused of murdering an 84-year-old dowager to get his hands on a priceless painting. That's when Zero and Gustave set off to prove the concierge's innocence, all while war is looming on the horizon. The result is a whimsical tale that's haunted by deep tragedy. The sets are immaculately designed, the colors perfectly picked out, and the performances bright and cheery, but with World War II on the horizon, we know the Grand Budapest Hotel's best days are behind it.
Starring: Ralph Fiennes, Tony Revolori, Saoirse Ronan
Director: Wes Anderson
Year: 2014
Runtime: 99 minutes
Rating: R
The Greatest Showman – Disney+
"The Greatest Showman" follows the story of P.T. Barnum, a family man whose creative mind, passion, and determination take him from living with nothing to a life that's more magical than he'd ever imagined. After getting laid off from his menial job, Barnum decides to create the most spectacular show ever — one starring extraordinary people who'll show off their unique traits and talents to big audiences. Despite its poor critical reviews, this musical drama was a massive hit with audiences, largely thanks to its uplifting story, high production value, and memorable songs. The song "This Is Me" was even nominated for an Oscar, proving that "The Greatest Showman" certainly is best at inspiring moviegoers and winning over the crowd.
Starring: Hugh Jackman, Zac Efron, Zendaya
Director: Michael Gracey
Year: 2017
Runtime: 105 minutes
Rating: PG
Hamilton – Disney+
Disney+'s "Hamilton" is the filmed version of Lin-Manuel Miranda's award-winning Broadway musical. Based on the life of founding father Alexander Hamilton, the musical drama follows the politician's rise from an ambitious immigrant to the secretary of the treasury. But that journey isn't easy, as he's plagued by rival politicians, a sex scandal, and his fiery relationship with jealous frenemy Aaron Burr. Complete with the original 2015 cast — including Philippa Soo, Leslie Odom Jr., and Daveed Diggs — "Hamilton" is a fascinating look at a forgotten American figure, recontextualized for a modern age. And, oh yeah, the songs are fire.
Starring: Lin-Manuel Miranda, Philippa Soo, Leslie Odom Jr.
Director: Thomas Kail
Year: 2020
Runtime: 160 minutes
Rating: PG-13
Happy Old Year – Netflix
After spending three years in Sweden, 20-something aspiring interior designer Jean finally returns home to Thailand where she plans to declutter her messy and disorganized childhood home in hopes of transforming it into her minimalist office. By while throwing away her old stuff, a wave of long-forgotten memories hit her as she discovers items belonging to her ex-boyfriend. Not having the courage to dispose of his stuff, Jean realizes that letting go of people isn't as easy as getting rid of things. The result is an emotional, relatable dramedy about the difficult process of moving on. And despite having a limited filmography, Chutimon Chuengcharoensukying proves her natural talent for acting as she delivers an engrossing lead performance.
Starring: Chutimon Chuengcharoensukying, Sunny Suwanmethanont, Sarika Sathsilpsupa
Director: Nawapol Thamrongrattanarit
Year: 2019
Runtime: 113 minutes
Rating: TV-MA
The Hateful Eight – Netflix
Set in post-Civil War Wyoming, "The Hateful Eight" kicks off when Major Marquis Warren hitches a ride with fellow bounty hunter John Ruth and his prisoner, Daisy Domergue. She's set to be hanged in the town of Red Rock, but a blizzard forces them to hole up in a stopover inn populated by several shady characters, one of whom might be Daisy's comrade, dead-set on busting her loose. What comes next is a film full of bloodshed, betrayal, and chaos as the snowstorm rages outside.
A searing indictment of the racism, sexism, and violence rampant in U.S. history, "The Hateful Eight" is not for the weak of stomach. In addition to Quentin Tarantino's tight direction and claustrophobic screenplay, Jennifer Jason Leigh's scene-stealing performance as outlaw Daisy Domergue is the film's highlight. In fact, Leigh snagged her first Oscar nod for her vicious portrayal — one that will linger in your memory long after the credits have rolled.
Starring: Samuel L. Jackson, Kurt Russell, Jennifer Jason Leigh
Director: Quentin Tarantino
Year: 2016
Runtime: 167 minutes
Rating: R
Hidden Figures – Disney+
"Hidden Figures" follows three Black female mathematicians in NASA, each one struggling inside a racist, sexist system to achieve their goals. Due to her high intelligence with numbers, Katherine Johnson will be instrumental in finding the numbers needed for astronaut John Glenn's impending launch. Meanwhile, Mary Jackson plans to become NASA's first ever Black female aeronautical engineer. And after learning about plans to replace human computers with machines, Dorothy Vaughan takes it upon herself to personally study how the new machines work in order for her to adapt to changing times and become indispensable to NASA.
This real-life story is an utterly inspiring tale of courage in the face of discrimination and a lovely tribute to the Black women who were hidden behind the scenes for far too long. Couple that with Taraji P. Henson's career-best performance of Katherine Johnson, and you have a historical drama that's definitely worth a watch.
Starring: Taraji P. Henson, Octavia Spencer, Janelle Monáe
Director: Theodore Melfi
Year: 2017
Runtime: 127 minutes
Rating: PG
Inception – HBO Max, Netflix
In "Inception," Christopher Nolan takes us on a mind-boggling sci-fi adventure — into the complicated realm of dreams. The film follows Leonardo DiCaprio's Cobb, a professional thief who uses dream-sharing technology to steal information from the subconscious. But then Cobb is given the impossible job of inception – planting a memory in his target.
From there, we watch as Cobb and his team — made up of top-notch actors like Elliot Page and Tom Hardy — dive deeper and deeper into dream after dream. The film's layered structure is complimented by the otherworldly, reality-bending effects. And it's all anchored by DiCaprio's emotional performance of a man racked with guilt — guilt that might get him and everyone else stuck in the dreamworld forever.
Starring: Leonardo DiCaprio, Joseph Gordon-Levitt, Elliot Page
Director: Christopher Nolan
Year: 2010
Runtime: 148 minutes
Rating: PG-13
Interview with the Vampire – Hoopla, Paramount+
Based on Anne Rice's gothic horror novel, "Interview with the Vampire" finds reporter Daniel Molloy with the opportunity of a lifetime — he gets to interview 200-year-old Louis. The world-weary vampire recounts his tragic immortal life, including his complicated relationship with his maker, Lestat, and his adoptive daughter, the vampire child Claudia. Needless to say, the vampire life isn't all it's cracked up to be — immortality is dissatisfying, and killing people sucks — which sets him on a crash course with the murderous Lestat.
The film features a dark and epic tale of power, life, and love. It also delivers a rare collaboration between two of the most famous movie stars in the world, Brad Pitt and Tom Cruise. The latter's wickedly good performance as the main antagonist effectively captures his character's charisma and cruelty.
Starring: Tom Cruise, Brad Pitt, Kirsten Dunst
Director: Neil Jordan
Year: 1994
Runtime: 123 minutes
Rating: R
The Irishman – Netflix
Based on Charles Brandt's "I Heard You Paint Houses," legendary filmmaker Martin Scorsese directs Robert De Niro in the epic crime drama "The Irishman." The story revolves around Frank Sheehan's experience as a hitman for a Northeastern Pennsylvania crime family. Through his partnership with the Mafia, he meets and befriends Jimmy Hoffa, an influential labor union leader. But as the film unfolds, we watch the events of Hoffa's mysterious disappearance play out and see how Frank was involved.
A true modern-day tragedy, "The Irishman" shows how a life marred by violence leads to nothing but loneliness, pain, and death. There's no glitz or glamor to being a gangster here. Robert De Niro, Joe Pesci, and Al Pacino all give career-best performances, and thanks to de-aging tech, we watch them play their characters over the course of decades, growing into old men broken by their decisions.
Starring: Robert De Niro, Al Pacino, Joe Pesci
Director: Martin Scorsese
Year: 2019
Runtime: 209 minutes
Rating: R
The Joy Luck Club – Hoopla
Based on Amy Tan's 1989 novel, "The Joy Luck Club" is a heartwarming drama film centering around the lives of four Chinese-American women as they navigate their complicated relationships with their immigrant mothers, who always expect too much from them. The film also explores their mothers' difficult lives before going to America, as well as the sacrifices that made them who they are. In their own process of trying to understand and connect with their moms, the daughters must also deal with personal issues, which reflect their mothers' stories.
The film offers a beautiful and heartbreaking storyline about the ever so complex bond between mothers and daughters. Thanks to its stellar cast and well-crafted storytelling, director Wayne Wang is able to effectively capture the film's message of complicated family bonds and the main characters' relatable feelings.
Starring: Ming-Na Wen, Rosalind Chao, Tamlyn Tomita
Director: Wayne Wang
Year: 1993
Runtime: 138 minutes
Rating: R
Klaus – Netflix
As punishment for his childish behavior, unskilled postman Jesper Johansen gets stationed to the small Norwegian town of Smeerensburg. For Jesper to be able to leave the town, he must first complete the task of posting 6,000 letters within a year. Because of this, he must find a way to encourage the residents of Smeerensburg to start writing letters. An idea sparks within him when he meets toymaker Klaus, as they band together to show how one small act of kindness can change everything, even a hundred-years-long feud. This animated holiday film offers the audiences a fresh new take on the classic tale of Santa Claus, and Sergio Pablos delivers a beautiful and timeless story of love, friendship, and kindness that features a stunning visual animation.
Starring: Jason Schwartzman, J.K. Simmons, Rashida Jones
Director: Sergio Pablos
Year: 2019
Runtime: 98 minutes
Rating: PG
Lady Bird – fuboTV, Kanopy, Showtime
A well-written and clever coming-of-age dramedy from Greta Gerwig, "Lady Bird" centers around Christine MacPherson, aka Lady Bird, a strong-willed young woman in her senior year of high school. Set in Sacramento, California, the film features Lady Bird joining her theater club, making new friends, and pursuing romantic relationships. But at the core of the story, it's about Lady Bird's rocky relationship with her mother, as they constantly argue over everything due to their different views of life.
Leading the cast is four-time Oscar nominee Saoirse Ronan, proving to the audiences that she's a force to be reckoned with. On the other side of the mother-daughter coin is Laurie Metcalf, playing the immovable object to Lady Bird's unstoppable force. It's their mother-daughter chemistry that elevates the film to the status of modern-day classic.
Starring: Saoirse Ronan, Laurie Metcalf, Timothée Chalamet
Director: Greta Gerwig
Year: 2017
Runtime: 94 minutes
Rating: R
Léon: The Professional – Netflix
12-year-old Mathilda returns home from an errand to find her entire family violently murdered by a crooked DEA agent. Good thing her neighbor just so happens to be a skilled hit man. Thirsty for vengeance, Mathilda asks the simple yet dangerous Leon to train her in the art of killing so she can avenge her family's death. But as Leon teaches her how to shoot, for the first time in his life, he begins to care for someone.
The lovable Leon is brought to life by Jean Reno in perhaps his most iconic role, but the real scene-stealer here is Natalie Portman in her feature film debut, showing she was a natural star at such a young age. Thanks to Luc Besson's unique style, "Leon: The Professional" is perhaps the most touching story you'll ever see about a grown man teaching a tween how to murder people.
Starring: Jean Reno, Natalie Portman, Gary Oldman
Director: Luc Besson
Year: 1994
Runtime: 109 minutes
Rating: R
Love Actually – Netflix
After receiving critical acclaim for his work on rom-coms like "Notting Hill" and "Bridget Jones' Diary," screenwriter Richard Curtis made his feature directorial debut with the romantic comedy classic "Love Actually." In this 2003 film, we have an all-star ensemble cast of mostly British actors including Hugh Grant, Emma Thompson, Colin Firth, Keira Knightley, and Rowan Atkinson. Set during the Christmas season, the film follows nine interconnecting stories about love, with several characters trying to navigate the true meaning of romance, as well as the challenges that come with being in love. Despite receiving average reviews at the time of its theatrical release, the film is still often considered as a staple Christmas classic. It not only include top-notch acting but also features charming and honest stories that reflect the intricacies of modern-day romances.
Starring: Liam Neeson, Andrew Lincoln, Emma Thompson
Director: Richard Curtis
Year: 2003
Runtime: 134 minutes
Rating: R
Memories of Murder – Hulu
From the brilliant mind of acclaimed filmmaker Bong Joon-ho, "Memories of Murder" is loosely based on South Korea's infamous Hwaseong killings. This crime thriller follows a pair of local detectives assigned to solve the murders of two women. Due to outdated forensic technology and their lack of experience, the cops turn to unconventional means to catch the killer, including eye contact and beating potential suspects. However, their case only starts gaining momentum with the arrival of a younger, level-headed detetive from Seoul, who doesn't exactly get along with the local authorities. The result is a nail-biting investigation that could favorably be compared to David Fincher's "Zodiac," complete with solid lead performances and a gut punch of an ending.
Starring: Song Kang-ho, Kim Sang-kyung, Kim Roi-ha
Director: Bong Joon-ho
Year: 2003
Runtime: 131 minutes
Rating: TV-MA
Million Dollar Baby – HBO Max
Veteran actor-filmmaker Clint Eastwood stars and directs Hilary Swank in the sports drama "Million Dollar Baby." It follows boxing trainer Frankie as he's approached by amateur boxer Maggie, who asks him to train her into becoming a professional. Despite initially rejecting her, Maggie's determination and tenacity eventually catches Frankie's attention, and he decides to give her a shot. Soon, Frankie's cold demeanor towards Maggie begins to crumble as he finds himself forming a strong mentor-mentee relationship with her. With Frankie's guidance and her unending perseverance, Maggie finally lands her first major title match, which will forever change her and Frankie's life.
The film didn't only perform well at box office, but it also earned a massive critical success, with critics praising Eastwood's direction and strong performances from Swank and Morgan Freeman. For their impressive work, they each won individual Oscars for Best Director, Best Actress, and Best Supporting Actor, respectively.
Starring: Hilary Swank, Clint Eastwood, Morgan Freeman
Director: Clint Eastwood
Year: 2004
Runtime: 132 minutes
Rating: PG-13
The Mitchells vs. the Machines – Netflix
"The Mitchells vs. the Machines" is a sci-fi adventure centered around the disorganized Mitchell family as they become humanity's only hope against a robot uprising. It begins with Katie, an aspiring young filmmaker who's accepted into her dream school in California. But her smooth plans of finally meeting "her people" gets delayed when her father decides to cancel her flight and use this opportunity to go on a family road trip in hopes of renewing their bond. However, things get derailed when they suddenly find themselves in the middle of an A.I. uprising, forcing Katie and her quirky family to stop squabbling and save the world. A non-stop visual treat that's packed in equal measure with big emotions and relentless laughs, "The Mitchells vs. the Machines" is a hilarious and heartwarming feel-good story that will leave audiences with a big smile on their faces.
Starring: Abbi Jacobson, Danny McBride, Maya Rudolph
Director: Michael Rianda
Year: 2021
Runtime: 114 minutes
Rating: PG
The Nightmare Before Christmas – Disney+
Set in the fantasy world of Halloween Town, "The Nightmare Before Christmas" introduces Pumpkin King Jack Skellington, who becomes bored of the annual Halloween traditions. So he decides to change things up by taking over Christmas — a plan that involves making horror-themed toys and kidnapping Santa Claus so Jack can deliver presents himself. It seems like Jack has everything figured out, but as you might expect, his good intentions have frightfully disastrous consequences. Produced by Tim Burton, this remarkable stop-motion tale marks the feature directorial debut of Henry Selick, who imbues this world with a dark charm. The result is a movie that's perfect for both Halloween viewing and Christmas viewing, as the spirits of both holidays are strong in this lovely dark fantasy.
Starring: Chris Sarandon, Catherine O'Hara, William Hickey
Director: Henry Selick
Year: 1993
Runtime: 80 minutes
Rating: PG
A Nightmare on Elm Street – Netflix
From horror icon Wes Craven, "A Nightmare on Elm Street" centers around a group of teenagers as they're tormented by Freddy Krueger, a maniacal being who's taking control of their dreams. To save themselves from the terror, they must refrain from falling asleep … or they may never wake up again.
Leading this classic supernatural slasher film is Robert Englund, who's undoubtedly the perfect actor to portray the franchise's sweater-wearing villain. Heather Langenkamp also shines as Nancy Thompson, who's often regarded as one of the greatest final girls of all time due to her dogged determination to keep her friends safe and confront Freddy head-on.
Starring: Heather Langenkamp, Johnny Depp, Robert Englund
Director: Wes Craven
Year: 1984
Runtime: 91 minutes
Rating: R
Nomadland – Hulu
Chloé Zhao's adaptation of "Nomadland" follows the widowed Fern, who, after losing her job in the Great Recession, who becomes a nomad traveling across the American West to find new job opportunities. Along the road, she meets fellow van-dwelling nomads who are friendly enough to teach her some new skills and tricks on how to survive the van life. Through every job she takes, Fern meets new people who will change her life and help her heal and move on from all the things she has lost.
In addition to its beautiful cinematography, the film features a sincerely moving and realistic story about the American dream, elevated through Frances McDormand's thoughtful and sentimental leading performance. Zhao once again successfully assembles a great supporting cast of non-actors including real-life nomad Charlene Swankie, who's definitely one of the main highlights of Fern's journey.
Starring: Frances McDormand, Charlene Swankie, David Strathairn
Director: Chloé Zhao
Year: 2020
Runtime: 108 minutes
Rating: R
The Old Guard – Netflix
Based on Greg Rucka's comic book series, "The Old Guard" revolves around immortal warriors, who've been working as mercenaries for centuries. Unfortunately, there are some very powerful people who want to know the secrets of their immortality — even if that means slicing and dicing them up. With new enemies on the horizon and the discovery of a new immortal, our heroes find themselves thrown into a deeply personal struggle, made all the more interesting by their leader's growing cynicism and frustration with her long life and violent existence.
In addition to its unique story, the film offers thrilling action-packed sequences that will leave audiences on the edge of their seats. It's also a groundbreaking film for the superhero genre as it features an openly gay superhero couple in the form of Joe and Nicky, whose eternal love story is one of the film's main highlights.
Starring: Charlize Theron, KiKi Layne, Marwan Kenzari
Director: Gina Prince-Bythewood
Year: 2020
Runtime: 125 minutes
Rating: R
One Flew Over the Cuckoo's Nest – HBO Max
"One Flew Over the Cuckoo's Nest" centers around Randle McMurphy, a criminal who fakes being mentally insane in order to get transferred to a mental institution. There, Randle meets a variety of different patients who are under the supervision of Nurse Ratched, the tyrant of the psychiatric ward. Due to Randle's rebellious nature, he's in a constant power struggle with Nurse Ratched, who in turn uses psychological warfare to torment Randle and other patients who are undermining her authority.
Miloš Forman's psychological dramedy was an instant hit with critics and audiences alike, praising the film for its flawless and powerful acting performances from Jack Nicholson and Louise Fletcher, who each won an Oscar for their iconic portrayals. It offers a very human and tragic story about control, trauma, and emasculation. Plus, Fletcher's Nurse Ratched remains one of the greatest villains in film history — icy, sadistic, and terrifying.
Starring: Jack Nicholson, Louise Fletcher, Danny DeVito
Director: Milos Forman
Year: 1975
Runtime: 133 minutes
Rating: R
One Night in Miami… – Amazon Prime+
Directed by Regina King and based on Kemp Powers' 2013 play, "One Night in Miami…" depicts a fictionalized meeting of four influential Black figures — Malcolm X, Sam Cooke, Jim Brown, and Cassius Clay — as they gather to celebrate Clay's upset win against Sonny Liston. However, activist Malcolm X uses the opportunity to ask them to reflect on their individual successes and contributions within their community, including how they should use their power to advocate for civil rights and the empowerment of their people.
Kingsley Ben-Adir, Eli Goree, Aldis Hodge, and Leslie Odom Jr. each give brilliant leading performances as they effectively convey their respective characters' flaws and strengths. King also shines here for her well-crafted storytelling and ability to humanize such monumental, historical icons.
Starring: Kingsley Ben-Adir, Leslie Odom Jr., Eli Goree
Director: Regina King
Year: 2020
Runtime: 115 minutes
Rating: R
Paddington – Netflix
"Paddington" is a live-action animated family comedy featuring the voice of BAFTA winner Ben Whishaw, as he portrays a lovable and curious Peruvian bear who finds himself in London. While searching for a home, he meets the Brown family at the train station. To Mr. Brown's dismay, family matriarch Mary Brown welcomes the lost bear into their home and decides to call him Paddington. Meanwhile, after learning about Paddington's arrival, cruel taxidermist Millicent Clyde hope to turn him into a stuffed exotic bear display at a museum.
At the time of its debut, the film received overwhelmingly positive reviews from critics and audiences, who credited its success to the titular character's irresistible charm. The film features a highly entertaining story full of wonder and adventure as Paddington navigates an unfamiliar and sometimes unforgiving world with optimism and a whole lot of heart.
Starring: Ben Whishaw, Sally Hawkins, Hugh Bonneville
Director: Paul King
Year: 2015
Runtime: 95 minutes
Rating: PG
Parasite – Hulu, Kanopy
"Parasite" took the world by storm in 2019, going on to win of slew of Oscars and becoming the first non-English language film to win best picture. And the movie more than deserves the hype. From the wonderfully twisted mind of Bong Joon-ho, "Parasite" introduces us to the Kims — a family struggling to find even semi-decent jobs. However, they're a clever and adaptable family, so when the opportunity arises, they con their way into the lives of the well-to-do Parks. Unfortunately for the Kims, their deception leads them to a shocking discovery that will change their lives — and the Parks' lives — forever. The result is a black comedy thriller that features thought-provoking views on social classes and capitalism, all while jumping back and forth from outright hilarity to straight-up terror.
Starring: Song Kang-ho, Park So-dam, Choi Woo-sik
Director: Bong Joon-ho
Year: 2019
Runtime: 132 minutes
Rating: R
Percy Jackson and the Lightning Thief – Disney+
Based on Rick Riordan's popular fantasy novel series, "Percy Jackson and the Lightning Thief" follows the titular 16-year-old hero who discovers that he's actually the son of Greek god Poseidon. Making things even more complicated, he's accused of stealing Zeus' lightning bolt. Hoping to clear his name, prevent an impending war of the gods, and save his mother from a minotaur, Percy must embark on a dangerous mission to Olympus, accompanied by a friendly satyr and the daughter of Athena. Regardless of its poor reviews, the film delivers an entertaining and solid ensemble cast. And while it may not be the most faithful adaptation of Riordan's novel, it does an excellent job at building an enchanting world, one anchored by Logan Lerman's fan-favorite performance.
Starring: Logan Lerman, Alexandra Daddario, Brandon T. Jackson
Director: Chris Columbus
Year: 2010
Runtime: 120 minutes
Rating: PG
The Perks of Being a Wallflower – HBO Max
In this coming-of-age drama, we meet awkward teen Charlie Kelmeckis in his freshman year of high school. His non-existent social life dramatically changes when he meets stepsiblings Sam and Patrick, two cool and friendly seniors who openly welcome Charlie into their tight-knit clique. After hanging out with them, Charlie becomes more confident with trying new things as he finally finds people who understand him, but he also must deal with his growing anxieties and untreated childhood trauma before it truly gets the best of him.
Based on the critically acclaimed novel by Stephen Chbosky, the film offers a heartwarming and sensitive story about the perils of growing up. It features moving performances from Logan Lerman, Emma Watson, and Ezra Miller, as their genuine chemistry effortlessly reels the audiences into their story, leaving you envious of their bond.
Starring: Logan Lerman, Emma Watson, Ezra Miller
Director: Stephen Chbosky
Year: 2012
Runtime: 102 minutes
Rating: PG-13
Pig – Hulu, Kanopy
A haunting, unique film, Michael Sarnoski's "Pig" centers around former chef Rob Feld who left the city in exchange for a reclusive life as a truffle hunter, alongside his beloved foraging pig. One night, Rob gets assaulted by unknown intruders who steal his swine, and desperate to get his four-legged friend back, Rob immediately enlists the help of young truffle supplier Amir. Together, their search leads Rob back to the city, where he must confront memories from his past.
As Rob, Nicolas Cage delivers one of his all-time performances, with critics praising him for his compassionate and honest portrayal of a complicated man who's lost the only thing that brings him out of loneliness and misery. The film may feature a strange premise, but with its skilled walk between "indie arthouse drama" and "dark gritty revenge thriller," audiences will indeed appreciate it once they've reached the emotional climax.
Starring: Nicholas Cage, Alex Wolff, Adam Arkin
Director: Michael Sarnoski
Year: 2021
Runtime: 92 minutes
Rating: R
PK – Netflix
"PK" is an epic dramedy starring the magnetic Aamir Khan as he delivers a touching leading performance. The film begins with the arrival of an alien who quickly loses the only form of communication he has to his spaceship. The stranded extraterrestrial — one who's both clumsy and naive — learns from locals that God is the only one who can help him get back home. This leads him to a number of different religions, where he tries each one of them in his search for God. His journey catches the attention of a TV reporter, and as his story goes nationwide, it causes social chaos, with people realizing the truth about their respective religions and with some taking offense to the alien's unintentional attacks on their long-held beliefs.
Starring: Aamir Khan, Anushka Sharma, Boman Irani
Director: Rajkumar Hirani
Year: 2014
Runtime: 145 minutes
Rating: TV-14
Portrait of a Lady on Fire – Hulu, Kanopy
Set in the late 18th century, "Portrait of a Lady on Fire" begins when painter Marianne accepts a commission on a remote island where she's tasked to paint a wedding portrait of Héloïse, a young woman who must marry a wealthy stranger to secure her family's place in the elite class. Due to Héloïse's resistance to posing for portraits, Marianne tries to secretly paint her by pretending to be a hired walking companion. However, they soon start having intense feelings of passion and admiration for one another, subjecting them to a life of endless longing and heartbreak.
The film features a beautiful and compelling story of forbidden romance elevated by Céline Sciamma's thoughtful direction and well-written screenplay. Aside from its exceptional visuals, the story is driven by the genuine leading performances of Noémie Merlant and Adèle Haenel, who both pour out their hearts and souls to effectively convey Marianne and Héloïse' tragic love story.
Starring: Noémie Merlant, Adèle Haenel, Luàna Bajrami
Director: Céline Sciamma
Year: 2019
Runtime: 121 minutes
Rating: R
Ralph Breaks the Internet – Disney+
Following the events of 2012's "Wreck-It Ralph," Disney's adventure comedy sequel "Ralph Breaks the Internet" continues to follow Ralph and Vanellope's friendship. After Vanellope's video game world is unplugged, leaving her homeless, Ralph takes on her on an exhilarating adventure into the vast world of the internet in hopes of acquiring the necessary replacement part for her game. There, they encounter all sorts of wild characters — from a clickbait salesman to an algorithm to scene-stealing Disney princesses — who'll help them find their way through the complex world. In addition to its hilarious and enjoyable storyline that retains the original film's heart, this sequel also cleverly incorporates serious issues into the plot, such as jealousy and co-dependency.
Starring: John C. Reilly, Sarah Silverman, Gal Gadot
Director: Phil Johnston, Rich Moore
Year: 2018
Runtime: 120 minutes
Rating: PG
Riders of Justice – Hulu
In "Riders of Justice," soldier Markus returns home to Denmark to grieve with his daughter after the sudden death of his wife, who was killed in a tragic train accident. However, after being contacted by a survivor of the crash, Markus comes to believe this was no accident and that his wife was collateral damage in an assassination attempt. With a ragtag bunch comprised of his kid and some computer programmers, Markus sets out for some revenge against the gang who murdered his wife. Mads Mikkelsen is phenomenal here as Markus, delivering a compelling, emotional performance, but what really makes "Riders of Justice" stand out from many other revenge flicks is its shifts from action to comedy, delivering both laughs and violence.
Starring: Mads Mikkelsen, Nikolaj Lie Kaas, Lars Brygmann
Director: Anders Thomas Jensen
Year: 2020
Runtime: 116 minutes
Rating: NR
Rurouni Kenshin: Origins – Netflix
Want some serious samurai action? Then check out "Rurouni Kenshin Part I: Origins," which centers around reformed assassin Himura Kenshin, who vows to never kill again after witnessing the consequences of his violent wartime actions. He's so serious about his vow that he walks around with a reverse-bladed katana, which makes slicing people up more than a tad difficult. Armed with his specialized sword, he decides to protect those who need help, all while trying to deal with bad guys and doing his best to avoid killing them. This 2012 flick gained recognition for its stunning and well-choreographed action sequences, and if you're a fan of this film, there are four more sequels, all based on Nobuhiro Watsuki's popular best-selling samurai manga series.
Starring: Takeru Satô, Yosuke Eguchi, Koji Kikkawa
Director: Keishi Ohtomo
Year: 2012
Runtime: 134 minutes
Rating: TV-MA
Selma – fuboTV, Showtime
Directed by Ava DuVernay, "Selma" depicts the events surrounding Dr. Martin Luther King Jr.'s fight for the Equal Voting Right Act of 1965 via peaceful protests in Alabama. The historical icon and his non-violent followers plan on marching from Selma to Montgomery while opposed by racist mobs, cops, and Gov. George Wallace. But as they face down hatred, King's courage and perseverance inspires Lyndon B. Johnson into action. Sure, we all know the story ends, but that doesn't make it any less gripping, especially thanks to David Oyelowo's career-defining performance as King. All these years later, we're still shocked he wasn't nominated for an Oscar — that's how powerful his performance is here.
Starring: David Oyelowo, Carmen Ejogo, Cuba Gooding Jr.
Director: Ava DuVernay
Year: 2014
Runtime: 128 minutes
Rating: PG-13
The Shawshank Redemption – HBO Max
Based on Stephen King's 1982 novella, "The Shawshank Redemption" follows Andy Dufresne, a banker convicted for the murders of his wife and her lover. This 1994 adaptation chronicles Andy's nearly two decades-long imprisonment at Shawshank State Prison, where he finds a loyal friend in Morgan Freeman's Red, the prison's contraband smuggler. Despite the difficult things he'll experience in prison, Andy will get through all of it with his unwavering belief in hope. And ultimately, it's that sense of hope that's made "The Shawshank Redemption" such a beloved classic, as well as its inspiring story of friendship, perseverance, kindness, and redemption. Plus, it features incredibly moving performances from Tim Robbins and Morgan Freeman, who both have the most satisfying character endings in film history.
Starring: Tim Robbins, Morgan Freeman, Bob Gunton
Director: Frank Darabont
Year: 1994
Runtime: 142 minutes
Rating: R
Singin' in the Rain – HBO Max
Hollywood legend Gene Kelly stars and co-directs "Singin' in the Rain," which follows silent movie star Don Lockwood, whose world gets turned upside down when Hollywood switches over to "talkies." This leads to a number of complications — notably, his self-absorbed leading lady, Lina Lamont, has the most grating voice imaginable. Enter young stage actress Kathy, who's enlisted to secretly dub over Lina. Things only get more complex when Don finds himself falling for Kathy, much to Lina's chagrin.
"Singin' in the Rain" is big and joyful — from Gene Kelley's sensational title number to Donald O'Connor's exciting and athletic "Make 'Em Laugh" number. The result is a highly entertaining and feel-good spectacle that will leave you with a smile on your face. No wonder it's endured the test of time and remains of cinema's greatest musicals.
Starring: Gene Kelly, Debbie Reynolds, Donald O'Connor
Director: Stanley Donen, Gene Kelly
Year: 1952
Runtime: 102 minutes
Rating: G
The Sixth Sense – Tubi
In "The Sixth Sense," Bruce Willis stars as child psychologist Malcolm Crowe, who gets a new client in the form of a troubled 9-year-old Cole Sear. Cole claims he's plagued by the ability to see ghosts, but despite Malcolm's skepticism, he's determined to help the kid as a way of redeeming himself for failing a former patient. Willis and co-star Haley Joel Osment absolutely kill it in their respective roles, bringing haunted, heartbroken pain to their characters. And whether or not you're a fan of M. Night Shyamalan, you have to give the man props for his writing and directing here, as he crafts one of the greatest suspense stories ever put to film — one that's equally terrifying and touching.
Starring: Bruce Willis, Haley Joel Osment, Toni Collette
Director: M. Night Shyamalan
Year: 1999
Runtime: 107 minutes
Rating: PG-13
The Sorcerer's Apprentice – Disney+
Dave Stutler is a 20-year-old physics geek whose life instantly changes when he finds out he's the descendant of the famous magician Merlin. And as the new apprentice of the wizard Balthazar Blake, Dave must quickly learn how to harness his magical talent before the evil Maxim Horvath can release the wicked sorceress Morgana le Fay from her nesting doll prison.
Inspired by the Mickey Mouse segment from the classic 1940 animated film "Fantasia," "The Sorcerer's Apprentice" is good, magical fun, featuring Nicolas Cage as the titular sorcerer. Couple that with director Jon Turteltaub and producer Jerry Bruckheimer — the creative minds behind "National Treasure" — and you have an adventure-filled storyline that's full of fun enchantments and lighthearted action for the whole family.
Starring: Nicolas Cage, Jay Baruchel, Alfred Molina
Director: Jon Turteltaub
Year: 2010
Runtime: 111 minutes
Rating: PG
Spirited Away – HBO Max
In "Spirited Away," 10-year-old Chihiro finds herself trapped inside a mystical realm where here parents have been turned into pigs. Desperate to save them and get back home, she's forced to make a deal with the wicked witch Yubaba. As a result, she must work in Yubaba's busy bathhouse, where supernatural creatures are the clients. Along the way, she'll encounter dragons, spirits, and monsters of all sorts, and the visual world created by director Hayao Miyazaki is absolutely breathtaking. Considered as one of Studio Ghibli's most enchanting films, this 2001 film was Japan's highest-grossing film for nearly 20 years and won Ghibli its first Academy Award for best animated picture. If you're looking for a wondrous fantasy that's a modern-day "Alice in Wonderland," then let yourself be spirited away by this beautiful movie.
Starring (English dub): Daveigh Chase, Jason Marsden, Suzanne Pleshette
Starring (Japanese dub): Rumi Hiiragi, Miyu Irino, Mari Natsuki
Director: Hayao Miyazaki
Year: 2001
Runtime: 124 minutes
Rating: PG
The Terminal – Hoopla, Netflix, Pluto TV
"The Terminal" follows the story of Viktor Navorski, an Eastern European man who finds himself trapped inside John F. Kennedy International Airport after a coup erupts in his home country. Stuck in bureaucratic limbo, he finds creative ways to keep himself fed, rested, and happy, befriending airport employees and flight attendant Amelia, who eventually develops feelings for. But as he makes the terminal his home, the powers-that-be have grown annoyed with our hero and will do anything possible to get rid of Viktor.
With Steven Spielberg at the helm, "The Terminal" is an upbeat film about overcoming adversity, showing kindness to others, and finding the goodness in others. Tom Hanks delivers an amusing and heartwarming leading performance that will make the audiences laugh with his clever antics and sympathize with his longing desire to go home.
Starring: Tom Hanks, Catherine Zeta-Jones, Stanley Tucci
Director: Steven Spielberg
Year: 2004
Runtime: 129 minutes
Rating: PG-13
Terminator 2: Judgment Day – HBO Max
James Cameron's action-packed sequel, "Terminator 2: Judgment Day," features the return of Arnold Schwarzenegger — only this time, he's the good guy. Arnold plays a reprogrammed Terminator sent back to 1995 to protect humanity's savior, the teenaged John Connor. Unfortunately, he must face the far-advanced T-1000, a molten shape-shifter who's nearly unstoppable. Luckily, our heroes are joined by a muscled-up Sarah Connor. While she doesn't trust Arnold's T-800, she knows how to hold her own against sci-fi assassins.
The 1991 sequel became a box office hit and is widely considered the best film of the franchise. That's largely thanks to the revolutionary visuals, thrilling action sequences, and iconic lines ("Hasta la vista, baby"). But most importantly, "Judgment Day" has a big beating heart. While the first "Terminator" film was ice cold, this one centers on the friendship between John and his robo-bodyguard — a friendship that will leave you in tears once all the action is done.
Starring: Arnold Schwarzenegger, Linda Hamilton, Edward Furlong
Director: James Cameron
Year: 1991
Runtime: 137 minutes
Rating: R
Titanic – Netflix
An epic romance set amidst real-life tragedy, "Titanic" tells the love story of poor artist Jack Dawson and upper-class Rose DeWitt Bukater who cross paths on the titular "ship of dreams." Trapped in a life she hates, Rose finds freedom with the free-spirited Jack, but their tender affair is put to the ultimate test when the Titanic crashes into that fateful iceberg. Equal parts period romance and pulse-pounding action flick, "Titanic" is a true Hollywood blockbuster, fueled by Leonardo DiCaprio's and Kate Winslet's electrifying chemistry and breakout performances. Whether you're looking for big emotions, big set pieces, or Celine Dion songs, this timeless classic has you covered.
Starring: Leonardo DiCaprio, Kate Winslet, Billy Zane
Director: James Cameron
Year: 1997
Runtime: 194 minutes
Rating: PG-13
Train to Busan – Amazon Prime, AMC+, fuboTV, Hoopla, Kanopy, Peacock, Shudder, Tubi
After feeling guilty for missing his daughter Su-an's recital, workaholic father Seok-woo grants Su-an's wish of spending her birthday with her mother in Busan. What's supposed to be a brief and normal journey to Busan turns into a complete nightmare when a zombie virus starts spreading across the train. Soon, it's absolute chaos as passengers turn into flesh-eating monsters, forcing Seok-woo to do everything he can to protect Su-an, all while his humanity is tested in the face of disaster. Thanks to its thrilling action sequences and its underlying sense of empathy, this 2016 South Korean horror film became an instant hit. Come for the zombie action, stay for Ma Dong-seok of "Eternals" fame being absolutely awesome.
Starring: Gong Yoo, Ma Dong-seok, Jung Yu-mi
Director: Yeon Sang-ho
Year: 2016
Runtime: 118 minutes
Rating: NR
Turning Red – Disney+
Inspired by the childhood experiences of filmmaker Domee Shi, "Turning Red" revolves around 13-year-old Chinese-Canadian girl Meilin "Mei" Lee, who's introduced as an academic overachiever, a dutiful daughter, and a boy band-obsessed teen. Her life turns upside down after she learns all the women in her family have the ability to shapeshift into red pandas — something that happens to her whenever she feels any strong emotions. Controlling her feelings proves to be a difficult task for Mei, especially when she's a teenage girl navigating the consequences of growing up.
"Turning Red" is an absolutely hilarious and entertaining film that features a heartfelt storyline about friendship, embracing your true self, and the complicated relationship between mothers and daughters. After winning an Oscar for Best Animated Short Film for 2018's "Bao," filmmaker Domee Shi scored another achievement by becoming the first woman to solely direct a Pixar film.
Starring: Rosalie Chiang, Sandra Oh, Orion Lee
Director: Domee Shi
Year: 2022
Runtime: 107 minutes
Rating: PG
Willow – Disney+
After finding a baby girl by the river, aspiring sorcerer Willow Ufgood welcomes the baby into his village of Nelwyn. Unbeknownst to him, the child has a great destiny ahead of her, as she's fated to end Queen Bavmorda's reign of terror. Because of this, the queen unleashes her minions to slay the child, but Willow bravely volunteers to become her companion as they search for a great warrior capable of protecting the baby. This cult classic hails form the creative minds of Ron Howard and George Lucas, so it definitely has a "Star Wars"-lite feel, complete with a heroic quest, scary monsters, and a grand adventure. Warwick Davis anchors this magical tale of courage and friendship, delivering an endearing performance as the would-be magician who will never give up.
Starring: Warwick Davis, Val Kilmer, Joanne Whalley
Director: Ron Howard
Year: 1988
Runtime: 126 minutes
Rating: PG
The Wolf of Wall Street – Amazon Prime, Paramount+
Celebrated filmmaker Martin Scorsese directs Leonardo DiCaprio in the black comedy crime film "The Wolf of Wall Street," based on the real-life story of Jordan Belfort's controversial Wall Street career. Over the course of the film, we watch his rise and fall — going from a hot shot stockbroker to committing fraud and corruption in exchange for drugs, sex, and wealth. DiCaprio delivers a powerful Oscar-nominated performance as he masterfully portrays Belfort with such confidence and chaotic energy that it makes him compelling to watch, despite the flawed character's obvious faults. Hilariously, because of its controversial content, the film set the Guinness World Record for having the most swearing in a film.
Starring: Leonardo DiCaprio, Jonah Hill, Margot Robbie
Director: Martin Scorsese
Year: 2013
Runtime: 179 minutes
Rating: R
X-Men: Days of Future Past – Disney+, fuboTV
One of the very best "X-Men" films, "Days of Future Past" starts off in a dystopian future where the mechanical Sentinels have almost wiped out all mutants, save for a few of our old X-Men friends. To rescue their world, Kitty Pride sends Wolverine's consciousness to the year 1973, where he must prevent Mystique from assassinating a prominent scientist — an event that leads to the creation of the Sentinels.
As a result, we get to watch Hugh Jackman's Wolverine travel through the 1970s, resulting in a timey-wimey adventure with franchise-wide implications. In addition to the fun '70s vibe and Jackman's always great performance as Logan, a real highlight here is Evan Peters' Quicksilver, whose speedy skills are matched only by his taste in music. Plus, the film is a fan-favorite for bringing together both the old and young versions of Professor X and Magneto.
Starring: Hugh Jackman, James McAvoy, Michael Fassbender
Director: Bryan Singer
Year: 2014
Runtime: 132 minutes
Rating: PG-13
Zodiac – Hoopla
Quite possibly David Fincher's masterpiece, "Zodiac" is a tale of obsession. On one hand, you have the real-life serial killer, driven to kill and taunt the cops. On the other hand, you have our three heroes — Detective Dave Toschi, journalist Paul Avery, and cartoonist Robert Graysmith — all drawn to a case that will consume their lives, especially as the years go by and the case grows colder. But if you're like Robert Graysmith, you can't stop chasing. You have to know the truth at all costs, even if it consumes you. The result is one of the best crime films ever made, complete with at least two of the scariest scenes in thriller history (all we'll say is "lake" and "basement" — if you've seen it before, you know what we mean).
Starring: Jake Gyllenhaal, Mark Ruffalo, Robert Downey Jr.
Director: David Fincher
Year: 2007
Runtime: 158 minutes
Rating: R
Zootopia – Disney+
A delightful buddy cop comedy, "Zootopia" centers on rookie cop Judy Hopps, a rabbit who hopes to prove herself to her skeptical colleagues. How so? By solving the sudden disappearance of Emmitt Otterton, an animal who's suddenly gone missing. But the only way she can make a breakthrough with the case if she teams up with the sly Nick Wilde, a con artist fox with a whole lot of street smarts.
The 2016 animated film features a highly entertaining and well-crafted story that effectively highlights timely issues including discrimination, stereotypes, and xenophobia. Thanks to its top-notch visuals and clever but thoughtful storyline, the film won an Oscar for best animated feature. Plus, it features a ton of great Disney in-jokes, well-done pop culture references, and animal-based gags (like a DMV office staffed by sloths).
Starring: Ginnifer Goodwin, Jason Bateman, J.K. Simmons
Director: Byron Howard, Rich Moore
Year: 2016
Runtime: 109 minutes
Rating: PG