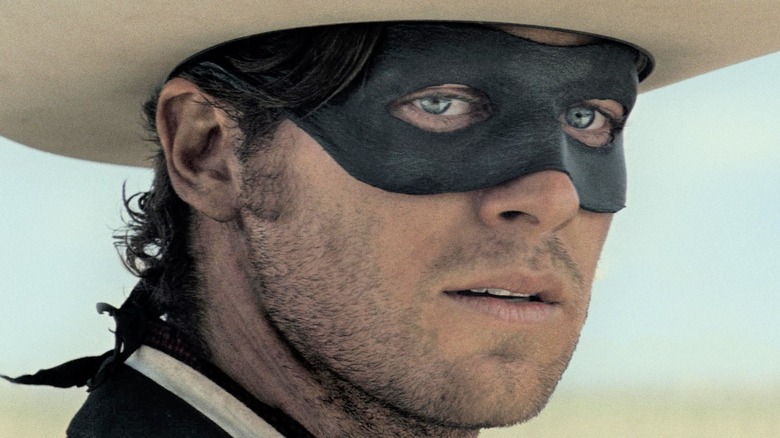 Much like Thanos, Disney is inevitable. Also like Thanos, the monolithic Mouse House could vanish into dust. Everything must be in balance, and Disney's been dominant for a decade, reaching its zenith in 2019 when it accounted for almost 40% of the U.S. box office, grossed a record $13+ billion worldwide, bought 20th Century Fox, and launched Disney+. Disney's box office success was a perfect storm of billion-dollar blockbusters, including the finales to the "Avengers," "Star Wars" and "Toy Story" franchises, as well as "The Lion King" and "Aladdin." The rest of Hollywood was supposed to catch up in 2020, but Disney won the year again when the pandemic forced parents to plant their tykes in front of Disney+, leading to more than 100 million subscribers.
Disney appears untouchable, but the Magic Castle may be made of sand. Disney's dominance comes from Pixar, Marvel, LucasFilm, and legacy classics … and the studio really has no choice. Except for the $4.5 billion "Pirates of the Caribbean" franchise, Disney has failed miserably at launching original live-action films. These are failures so big they'd sink other studios — we're talking some of the biggest bombs of all time. The rule of thumb is that a movie needs to make twice its budget to make money, and these releases haven't even come close to that. You better catch these bombs on Disney+ because there's no way you saw them in theaters. Here are Disney's biggest live-action failures!
12. Tron: Legacy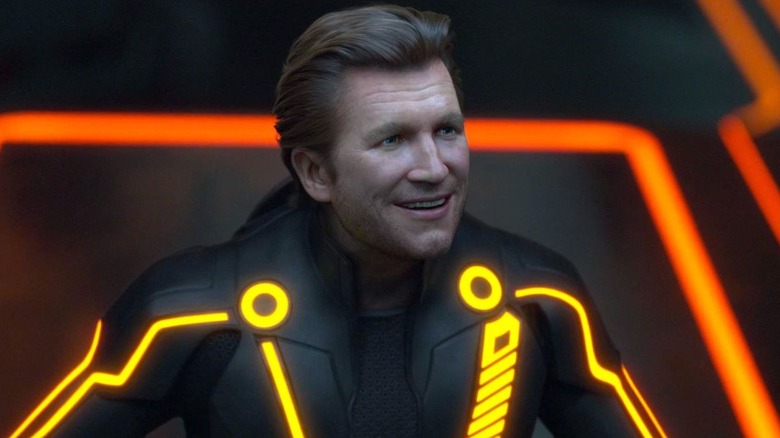 "Tron: Legacy" is the biggest hit on this list … but that doesn't make it a hit. The film was a three-decades-later sequel to "Tron," a bomb that gained a cult following. It's generally not smart to invest $200 million to turn a cult classic into a blockbuster franchise (a mistake Warner Brothers repeated five years later with "Blade Runner 2049"). Released in 2010, "Tron: Legacy" had the prime week-of-Christmas space that "Avatar" had one year before during its "biggest movie ever" run. "Tron: Legacy" was never going to match that, but even making a profit on its mammoth budget was a stretch.
The movie did … okay. "Tron: Legacy" opened to $44 million, almost twice what the original made in 1982 (not adjusted for inflation) and legged it out to $172 million domestically and $399 million worldwide. "Tron: Legacy" was aided by its holiday release, when movies aren't dependent on their opening weekends, and would qualify as a modest hit … except for that insane $200 million budget. Using the "2X budget threshold", we can estimate "Tron: Legacy" made a slim profit at best, though it probably lost money. Rumor has it "Tron 3" is moving forward, perhaps for a Disney+ release. Unless the Mouse House cuts the price tag significantly, we think that's too risky.
11. Hocus Pocus
We're going to upset a lot of people with this one. "Hocus Pocus" is essential Halloween viewing for millions of Millennials, especially the ones that are parents, but their parents didn't take them to see it in the first place. Bette Middler, Sarah Jessica Parker, and Kathy Najimy failed to cast a spell luring moviegoers into theaters to see "Hocus Pocus" when it was released on July 16, 1993.
You're probably wondering, "Disney opened a Halloween movie in the middle of summer?" Yeah, we don't understand it either, especially considering it opened about a month after "Jurassic Park" broke the opening weekend record and packed theaters all summer long. Singing witches just can't compete with Spielberg's dinosaurs in any season. "Hocus Pocus" fell off its broom with a $39 million box office gross, an estimated $17 million loss on a $28 million budget.
Unlike almost every other movie on this list, "Hocus Pocus" had a happy ending. Discovered by Millennials due to repeat viewings on Disney Channel and home video, "Hocus Pocus" grew a devoted fanbase. In fact, its 2020 theatrical re-release earned $5 million (this time Disney wisely released it in October). A "Hocus Pocus 2" is now in the works for Disney+, a no-brainer for the streamer that we bet would be a solid hit at movie theaters too. Just as long as Disney doesn't open it one month after a "Jurassic Park" movie.
10. Tron
No matter how much noise a movie makes after its release, a box office bomb is still a bomb. Enter "Tron." Despite its cult classic status today, the would-be blockbuster flopped when it was released in 1982. Video games were still relatively new at the time, as the Nintendo Entertainment System's historic release was still a year away and consoles weren't yet ubiquitous in American households. Nevertheless, Disney took a gamble and tried to turn a video game into a movie with "Tron," creating a trippy, visual-effects laden landscape that still impresses today, even if the imagery is dated.
Truly, "Tron" is what "Star Wars" may have been if it opted for a stereotypical sci-fi synth score instead of John Williams' orchestral masterpiece — a sci-fi cult classic that failed to connect with mainstream audiences. Disney sunk $17 million into the film, which adjusted for inflation is about $47 million today, which just goes to show how out-of-control blockbuster budgets have become. "Tron" opened to $4 million in the summer — not bad — but it didn't have legs and collapsed with $26.9 million domestically. Its international gross of $524 was basically the equivalent of single theater screening, so "Tron" lost an estimated $7 million, around $20 million when adjusted for inflation.
9. The Haunted Mansion
Once upon a time, Eddie Murphy was one of the most bankable movie stars ever. What Jim Carrey was in the '90s, Murphy was in the '80s — a comedian who competed with big-budget blockbusters based solely on his name above the title. Besides "Shrek" sequels and a return to form with "Dolemite Is My Name," Murphy's post-aughts career has been in a very different place, with the formerly hard-R, raw comedian making an awkward switch to family friendly comedies after the somewhat successful "Doctor Doolittle" movies. What's more family friendly than Disney, right? Alas, Murphy's star power had fallen so much that his face wasn't even featured on the poster for 2003's "The Haunted Mansion."
Released just a few months after "Pirates of the Caribbean" improbably turned a Disneyland ride into a blockbuster hit, the Mouse House hoped "The Haunted Mansion" would follow suit. Trouble was, "Pirates" was good; "The Haunted Mansion" was really, really not. The film opened to $24 million on its way to $75 million domestic and $155 million worldwide. So-so, but special effects and Eddie Murphy don't come cheap, and the movie's $90 million budget led to an estimated $25 million loss. This wouldn't be the last time Disney tried to turn a ride into a blockbuster — multiple "Pirates" sequels, "Tomorrowland," "Jungle Cruise" — though it did make the Mouse House think twice about releasing a big-budget comedy that wasn't funny.
8. Tall Tale
Hard as it is to believe, there was a time when the only superhero in town was Batman. That time was called the 1990s. While Disney keeps the lights on these days thanks to Marvel, the studio had no superheroes of their own in the '90s (*sad trombone*). What they did have was access to American mythological characters that were developed in an era long before copyright laws became so stringent you could be sued for dressing up as Iron Man for your 5-year-old's birthday party. Before DC and Marvel, America's OG superheroes were mythic figures like Pecos Bill, John Henry, Paul Bunyan, Calamity Jane, and Betty White. Four of the five were featured in "Tall Tale."
While "Tall Tale" was filmed in 1993, it wasn't released until March 1995, usually a bad sign. While Disney may have been hoping for a sleeper spring hit, what they got was a calamity (Jane). Despite its modest $32 million budget, "Tall Tale" bombed with $8 million worldwide, making it a $56 million loss. Sadly, it turned out moviegoers were no longer interested in American's mythic heroes, so there were no "Tall Tale" tie-in merch like Pecos Bill action figures, John Henry lunch boxes, or Paul Bunyan Halloween costumes that year — or ever.
7. Prince of Persia: Sands of Time
Video game movies are usually bad, but they can still be profitable. "Prince of Persia: Sands of Time" was one but definitely not the other. By the summer of 2010, the highest-grossing video game movie was "Lara Croft: Tomb Raider," which earned $273 million in 2001. Strong numbers, but "Lara Croft" was about one of video games' most popular characters and starred Angelina Jolie in a star-making role she was born to play. Also, the $94 million budget was relatively modest by blockbuster standards. "Tomb Raider" would've tanked with a budget higher than about $130 million.
Despite that, Disney sunk $200 million (more than twice the budget of "Tomb Raider") in a less popular character (Prince Dastan), starring a less bankable actor (Jake Gyllenhaal), in a white-washed version of a Persian prince. What were they thinking? Well, this is the same studio that turned a ride into a big-budget hit series ("Pirates of the Caribbean") with blockbuster producer, Jerry Bruckheimer, who also scored big hits for Disney with the "National Treasure" series. The Mouse House badly needed another live-action hit franchise. Desperation makes you do dumb things.
Not surprisingly, Disney didn't get their blockbuster, as "Prince of Persia" passed like the sands of time with a $30 million opening weekend and $336 million worldwide. Granted, that's $63 million better than "Tomb Raider" (unadjusted for inflation) but an estimated $64 million loss based on the bonkers budget.
6. A Wrinkle in Time
"A Wrinkle in Time" is the classic YA sci-fi novel by Madeleine L'Engle that's been a mainstay on pre-teens' bookcases ever since it was published in 1962. Disney actually first adapted the novel in a 2003 made-for-TV movie. And 15 years later, after the soil had been well-tilled by "The Hunger Games," "Divergent," and "The Maze Runner," Disney figured the time was ripe for a remake of the OG, YA sci-fi story. The strategy was sound — the execution was not.
"A Wrinkle in Time" opened strong with $33 million, but given it was pretty bad (42% critics' score and 26% audience score on Rotten Tomatoes), there was a major wrinkle in its word of mouth, and the movie fizzled out with $133 million worldwide. "Wrinkle" didn't do that bad at the domestic box office ($100 million — 3.03X its opening weekend), but international audiences, who probably had no connection to the book, weren't having it, leading to a $32 million overseas gross. With its $103 million budget, this led to an estimated $73 million loss. Maybe the film's star, Oprah Winfrey, felt extra generous and wrote Disney a check to make up the difference.
5. The Nutcracker and the Four Realms
There are some movie mysteries that will never be solved, like, "Why do film studios continue to make movies based on 'The Nutcracker?'" Hey, Pyotr Tchaikovsky's mainstay may be the most popular ballet of all time, but tutus don't translate into dollars. Every "Nutcracker" adaptation has tanked. One adaptation, 2010's "The Nutcracker in 3D," made $195,459 domestically and $20 million worldwide on a $90 million budget. Given the fate of its fellow adaptations, Disney's "The Nutcracker and the Four Realms" may not seem that bad … until you look at the numbers.
With $54 million domestically and $115 million worldwide, "The Nutcracker and the Four Realms" is the highest-grossing "Nutcracker" movie, but thanks to its ludicrous $132 million budget, it was also the biggest bomb of the bunch, losing an estimated $94 million. What was Disney thinking? Well, pride comes before the fall, and thanks to Marvel, Star Wars, and Pixar, the Mouse House probably thought they had the Midas touch and decided to turn a Christmas-themed ballet into a fantasy epic like "Lord of the Rings" or "Chronicles of Narnia." Who needs "Waltz of the Flowers" when you can have "War of the Flowers," right? Well, battles cost big bucks, and Disney lost a lot of them trying to turn "The Nutcracker" into something it's not.
4. The Sorcerer's Apprentice
"Fantasia" is a masterpiece, but Walt Disney's passion project didn't turn a profit until a 1969 re-release (turns out hippies like trippy colors), 29 years after its 1940 release. While "Fantasia" tanked, Mickey's magician outfit from the famous "Sorcerer's Apprentice" segment was so iconic that Disney tried to turn it into a blockbuster franchise 70 years later. Or at least, we think that's what they were trying to do? Since "The Sorcerer's Apprentice" isn't technically a live-action remake of a Disney legacy movie (a la "Beauty and the Beast" or "The Lion King"), it makes our list, though its fate was similar to its 1940 "inspiration."
In a stroke of genius, the film stars Nicolas Cage as the sorcerer. Cage had successfully gone into the Disney business with the "National Treasure" movies (or maybe Disney went into the Nicolas Cage business?), and "Sorcerer" seemed to bridge the gap between Disney magic and Nic Cage wackiness. Add in blockbuster producer Jerry Bruckheimer, and what could go wrong?
While "Sorcerer's" international $154 million gross was so-so, the paltry $63 million domestic gross led to a lukewarm $217 million. Thanks to its way-too-high budget of $160 million, we estimate "The Sorcerer's Apprentice" lost about $103 million. What makes that even worse is Disney had debuted "Prince of Persia" to crickets just over a month before. Despite producing "Pirates" and "National Treasure," Bruckheimer wasn't the live-action hero Disney needed. Fortunately, Disney bought Marvel one year before "Prince" and "Sorcerer", which was obviously a much wiser — and desperately needed — investment.
3. Tomorrowland
Disney — desperate for live-action hits in the pre-Marvel and "Star Wars" days — was willing to try anything, even turning theme park rides into franchises. Alas, none struck with audiences, except "Pirates of the Caribbean," which improbably became a $4.5 billion series largely thanks to Johnny Depp's go-for-broke performance as Captain Jack. Absent that, we imagine "Pirates" would've met the same fate as "Mission to Mars" and "Country Bears" before or "The Haunted Mansion" after. The failure of "Mansion" in 2003 humbled Disney for a time, as the studio focused on "Pirates" sequels instead of turning that teacup ride into a franchise.
But in 2015, Disney — flush with Marvel money — thought "what the heck?" and tried again with "Tomorrowland." Why, Disney? Turns out "Tomorrowland" was the biggest theme park ride bust of the bunch. Despite "The Incredibles'" director Brad Bird behind the camera and George Clooney in front of it, the disaster that was "Tomorrowland" wound up making Clooney's franchise-killing "Batman & Robin" look like "Avatar" by comparison. With a $170 million budget, "Tomorrowland" only managed $206 million worldwide, so we estimate it lost at least $134 million, making it one of the biggest box office bombs of all time. There was no tomorrow for any would-be "Tomorrowland" franchise. Hopefully Disney realizes rides should stay in the park, not the multiplex.
2. The Lone Ranger
There was a time when movie stars could open a movie with their name alone. Today, movie stars as certain characters can open a film, not necessarily otherwise. The trend may have begun with Johnny Depp as Captain Jack Sparrow. While Depp has some hits here and there, he owes a huge chunk of his career earnings to Captain Jack. However, Disney thought Depp's name alone meant dollars, especially after his performance as the Mad Hatter propelled "Alice in Wonderland" to $1 billion worldwide, his only non-"Pirates" billion-dollar grosser. Despite playing the supporting role of Tonto, Depp got top-billing in "The Lone Ranger" opposite Armie Hammer as the title gunslinger, which may have seemed like a sound strategy given Hammer's underwhelming career box office.
Well, it wasn't.
Even with "Pirates" director Gore Verbinski behind the camera, "The Lone Ranger" was a total creative misfire. Turns out expecting moviegoers to show up for a 2.5 hour epic featuring a famous radio and TV character whose glory days ended before most of the audience was even born was a bad strategy. Investing $225 million into the production was even worse. "The Lone Ranger" earned $89 million domestically and $260 million worldwide, losing up to $190 million, making it — you guessed it — one of the biggest bombs of all time. It would've been number one, if not for another Disney movie released the year before.
1. John Carter
"John Carter" is the biggest box office bomb of all time. Disney had a hit with Edgar Rice Burroughs' most famous character, "Tarzan", in the 1999 animated film. The Mouse House thought they'd have the same luck 13 years later with another Burroughs' series, "John Carter of Mars," only this time with less Phil Collins and a much higher budget. "John Carter" cost — brace yourselves — $263 million. Add in another $100 million on a marketing campaign that attempted to sell this nonsense to the public and you have a movie that had to break records in order to break even. "John Carter" was not that movie.
It opened to a meager $30 million in March 2012, on its way to $73 million domestically. While its $211 million is nothing to sneeze at for an unproven, literary property, the $282 million worldwide total was not even close to covering the budget. We estimate "John Carter" lost at least $244 million, so it tops not only our list but also the far more ignominious list of the biggest bombs ever. How is Disney still in business? One reason is the movie that came out just a few months after "John Carter" — "The Avengers," which earned $1.5 billion on a $225 million budget (about a $1 billion profit). That was enough to wipe away the red ink from "John Carter," but it proved an unpleasant truth. Without pre-existing IP, Disney's live-action films are some of the biggest failures of all time.