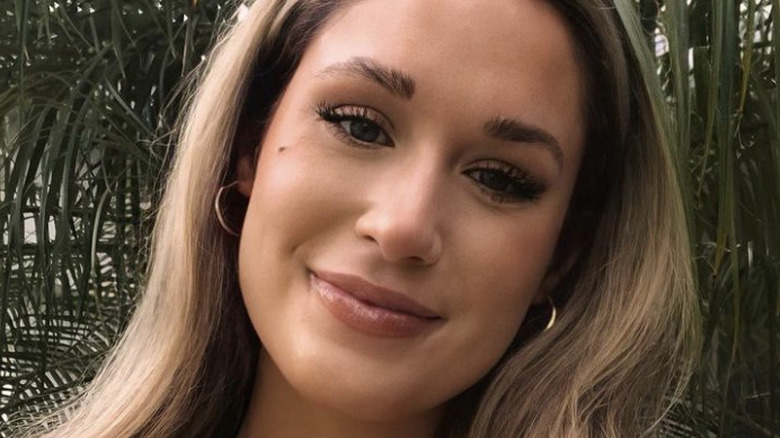 Rachel Recchia will return to "The Bachelor" franchise after things didn't work out between her and Clayton Echard on Season 26 of the show. In fact, Recchia will be joined on her own season of "The Bachelorette" by the second woman that Echard didn't choose, Gabby Windey. As Parade notes, this is the first time in the history of the show that two participants will be searching for their match at the same time.
But before Recchia became known as one of the women who didn't win, she had built a thriving life for herself as a flight instructor and private plane pilot. As her official biography on ABC highlights, she's also a big fan of three things: organizing flash mobs (which she did in high school), Flaming Hot Cheetos (they're her favorite), and the "Harry Potter" series (she says she can't wait to read the books to her own children one day). Here are a couple of other things you might not know about Rachel Recchia.
Rachel Recchia was born and raised in Chicago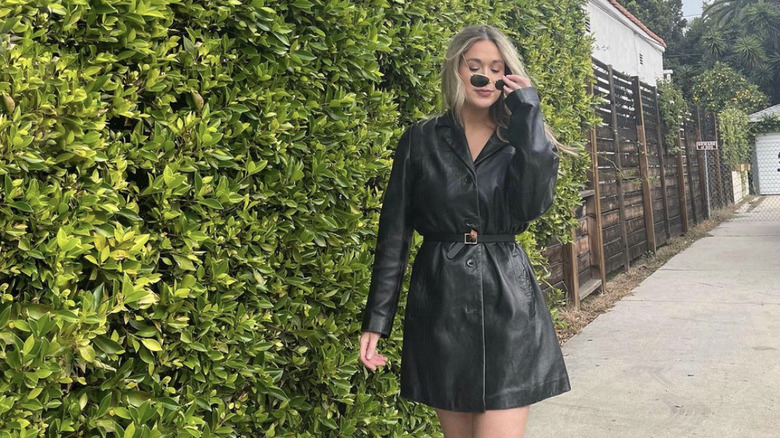 Viewers and fans of "The Bachelor" were introduced to Rachel Recchia during Clayton Echard's season. As many people who watched the season know, Recchia was one of the finalists on the show. Clearly Echard didn't end up choosing her, but that's what paved the way for Recchia to take on her own season of "The Bachelorette."
During one episode of the show, the contestants went on hometown dates with Echard and introduced him to the places they know and love. While Recchia took Echard to Florida, where she currently lives and has lived for several years, viewers also found out on the episode that she's originally from Chicago, Illinois. As she wrote on Instagram in March 2022, while she definitely loves her adopted state of Florida, there's more than one place she adores. Recciha explained, " … fun fact, I was born and raised in Chicago and only moved to Florida when I was a teenager."
Rachel Recchia now lives in Florida
When Rachel Recchia was a teenager, her family moved to Florida and she currently calls Clermont, Florida home. Recchia introduced both Clayton Echard and viewers of "The Bachelor" to the town during Echard's season of the show, and she seemed really excited to do so.
The pair definitely took advantage of everything the area has to offer. As Screen Rant noted, despite the fact that Recchia was inexplicably losing her voice throughout the episode, the twosome still made the most of things. Recchia took Echard canoeing on King's Landing, where they hoped to see an alligator — casual Florida things.
While Echard seemed pretty enthralled by the experience of seeing where Recchia lived, she had to warn him that not everything — or everyone — at home would be welcoming. In particular, she was worried her father, Tony, might not like Echard that much. As she told Echard on the show, "He has never really liked someone, anyone I've brought home. So there's never going to be someone who's like, wow that's a good one."
Rachel Recchia is a pilot and a flight instructor
While she was definitely introduced to millions of people around the world after appearing on "The Bachelor," up until her time on the show Rachel Recchia had shown little professional interest in the entertainment industry. According to her official biography for her season of "The Bachelor," Recchia has two jobs: she works as a flight instructor and also as a private plane pilot. As her biography explains, "Rachel is a fearless frequent flyer looking for a man who will travel the world with her. After recently earning her private pilot license, the future is nothing but sunny skies ahead for Rachel and now she is hoping to find a co-pilot that matches her sense of adventure," as per ABC.
It turns out that Recchia's career has been a problem for men she's been in relationships with in the past. As explained by Screen Rant, Recchia told Clayton Echard on an episode of "The Bachelor" that her ex-boyfriend wrestled with insecurity about her job, worrying that her frequent absences would lead to cheating.
Rachel Recchia knows what she is looking for in a partner
Rachel Recchia's biography for "The Bachelor" also notes that she knows exactly what she is looking for in a lifelong partner. As ABC puts it, the pilot "is looking for someone who is as playful, passionate and spontaneous as she is. He should be nurturing, empathetic and MUST be respectful in all facets of life." The site goes on to note that this respect must be applied to everyone that Recchia's partner will encounter, including her friends and family but also waiters.
That's not all that Recchia is after. As the biography continues, she is hoping to find someone who she can enjoy a truly special, one-of-a-kind love with, even if it is the kind of love that no one else understands. While Recchia didn't find that love with Clayton Echard on "The Bachelor," she's clearly hoping that participating in her shared season on "The Bachelorette" will make it happen.
Rachel Recchia was in love with Clayton Echard
Despite the fact that things didn't work out for her — and that Clayton Echard ended things with Rachel Recchia in a way that clearly left her distraught and hurt — Recchia has admitted that she was truly in love with "The Bachelor" star. As she told the show's host Jesse Palmer in March 2022, watching the show as it aired was tough because her feelings were very real. Per E! News, she explained, "I think the hardest part for me watching this back is knowing how in love with him I was." Recchia added that it's very tough to watch the show as it airs because while it was filming, she didn't have all the details. She said, "Watching these last few episodes, I didn't know what was going on behind the scenes, I feel like I was watching somebody get completely blindsided."
Recchia added that the way things fell apart between herself and Echard was particularly tough. As she tells it, she felt she never had a reason to believe she wouldn't be chosen in the end, and she was absolutely unprepared when Echard admitted to being in love with a contestant he had previously sent home.