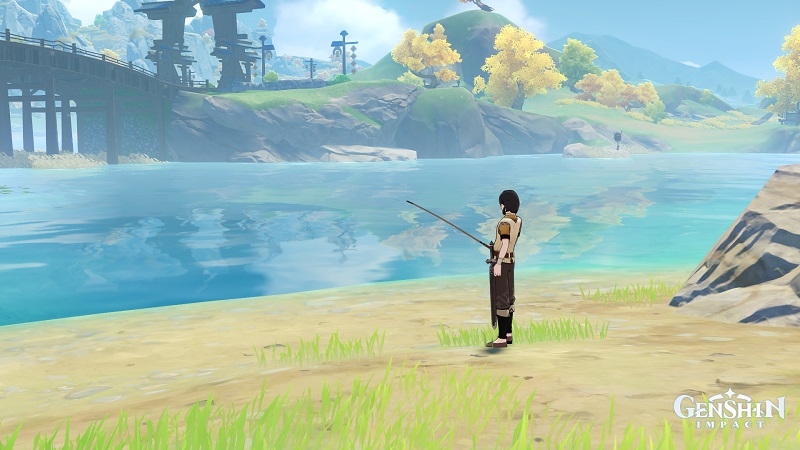 Where Are The Genshin Impact Fishing Spots? – If you've checked into Genshin Impact's latest update, then you'll be well aware of the new characters and region available to you, and what's more is a whole bunch of new fish to catch. If you're looking to get your sea legs, this quick guide will help determine where you need to go to find the many fish of Teyvat.
Where Are The Genshin Impact Fishing Spots?
How To Unlock Fishing In Genshin Impact
The first thing you'll need to do is unlock the ability to fish, before you can really get going. Thankfully doing so is a relatively easy task, since you should already have at least one of the requirements, which is be level 30 or higher, and you ought to have this since that's the same requirement for unlocking the new Inazuma region.
You'll also need to have the Serenitea Pot housing system unlocked, and with both under your belt you'll be able to pick up the Exploding Population quest from Katherine, and you'll go through a quest to learn the basics of fishing and get yourself going.
Genshin Impact Fishing Locations
The reality of it is that anywhere you find water, it's possible for schools of fish to form, so you'll want to keep a look out whenever you are near water. They can commonly appear in Mondstadt, Liyue, and Inazuma,
A good tip is to mark spots on your map when you do find fish, though take heed that you can potentially scare the fish if you start fighting or enemies are nearby.
How To Catch Fish In Genshin Impact
Fishing in Genshin Impact isn't different from fishing in pretty much every game that's ever included fishing, save for what's most likely a more in depth version in a fishing simulator game. It's your basic concept of putting in your line, waiting for a splash animation to indicate you've got a bite, then hook it, and do your best to keep the indicator within the correct area.
It's nothing too complicated, which is perfect, because that's exactly what can make fishing mechanics in games like Genshin Impact so fun. It's simple, easy to grasp, and anyone can have fun while doing it.
That's your quick guide on where the fishing spots in Genshin Impact are, how to unlock fishing, and how to fish.