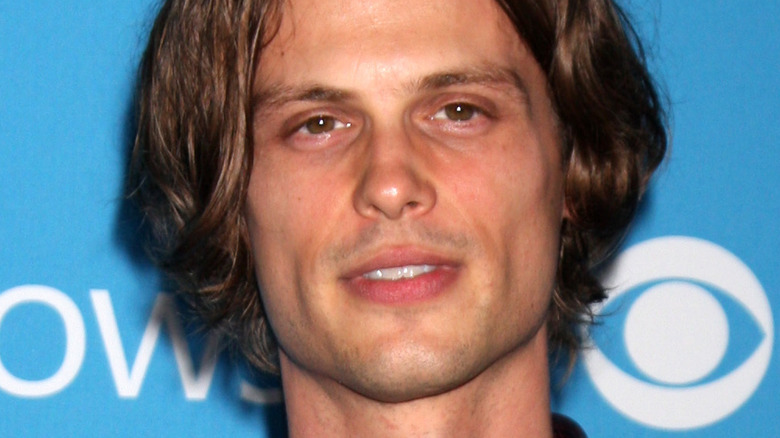 With his boyish good looks, Matthew Gray Gubler stands out from his rugged peers with an aesthetic that can only be described as Gubleresque. In an industry of hunky Chris Evans and Channing Tatum types, the quirky Gubler is less beefcake, more fruitcake, and that's just how he likes it. The actor has come a long way since the self-described nerdy kid who was bullied relentlessly. It is Gubler's unwavering positivity in the face of adversity that has transformed him into the man he is today.
On "Criminal Minds," he is famed for playing genius loner Dr. Spencer Reid, who is always adept at delving into the psyches of the complex killers he analyses. But while Spencer is devoted to his sole craft, Gubler is anything but myopic. Throughout the years, Gubler has exhibited his aptitude for acting, directing, painting, and even masonry. Gubler may be best known as a forensic plainclothesman, but away from the camera he's a true Renaissance man. From "Criminal Minds" to "Alvin and the Chipmunks," the incredible range of the star is evident. Moreover, his ability to play somber figures while being a zany eccentric in real life can only be attributable to his ability to Reid between the lines.
So, let's take a look at the transformation of Matthew Gray Gubler from childhood to 41 years old. From overcoming difficulties in his adolescence to securing a role on one of the biggest TV shows of all time, he's a chipmunk off the old block.
Matthew Gray Gubler overcame childhood adversity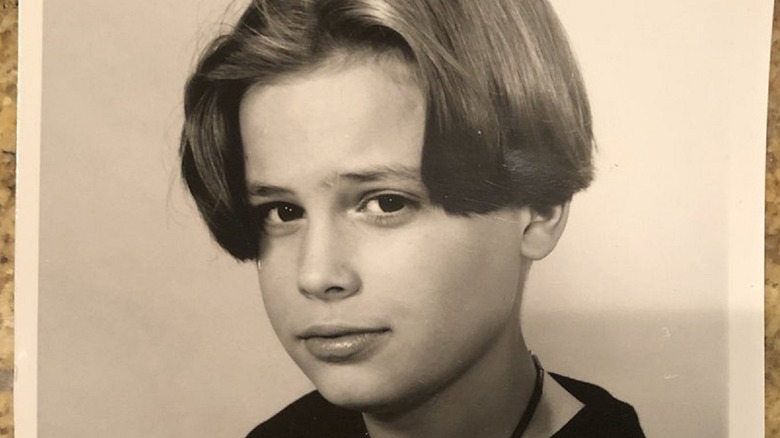 Matthew Gray Gubler's story begins in Las Vegas, where he was born in 1980. Celebs may be gorgeous otherworldly figures with legions of fans, but even they're not immune to having experienced the boundless cruelty of bullies as youngsters. Despite being a heartthrob, Gubler was picked on as a child. However, he ultimately views being bullied — or rather, overcoming being bullied — as a positive experience. As he told Buzzfeed, "I thank every bully I ever had because that's the only reason I'm here. I learned how to not be affected by it and triumph over it, and that made me — again, if I had any success whatsoever, it's because these people made fun of me."
The dashing star went on to recount the first time he was made to feel like an outsider, exemplifying his ability to turn even the most horrendous experience into a positive. In particular, he was targeted by schoolyard trolls for wearing glasses, telling Glamour that he "wore these glasses that floated on my head. They were called floaters."
As he recounted to Buzzfeed, "I remember a kid throwing an orange at the back of my head in Spanish class and calling me four-eyes, and I remember saying, I said, 'That's true, and I have two more eyes than you. I felt like it was better. If I have four eyes, I'm twice as good as you." Gubler's witty comeback should serve as a lesson for bullies everywhere.
His parents encouraged him to pursue his passions
Supportive parents are one of the most important benchmarks for any child, particularly those who are made to feel like oddballs by their peers. From an early age, Matthew Gray Gubler was encouraged by his parents to embrace his creative side and even reclaim the oddball moniker as a form of empowerment. Speaking with Glamour about his upbringing, he said of his parents, "They are the most lovely, encouraging parents a kid could ever ask for. I've been lavished with nothing but encouragement—probably too much!"
Of his father he enthused, "He's like Abe Lincoln meets Atticus Finch, and he dresses like that too. I have the greatest parents in the world." As for mom? It seems that the multi-talented Gubler takes after her most of all. "She's a rancher, a jack of all trades, a brilliant real-estate mind, and most of all, just the most loveliest mom. She's a beautiful force of nature," in remarked in a touching tribute.
Further reflecting on his childhood, Gubler told Glamour, "I feel an affinity to that kid Manny on 'Modern Family.'" As any "Modern Family" aficionado knows, Manny is a sensitive, highly intelligent kid with a strong sense of solicitousness towards his parents. In the words of Manny, "I've always felt out of place at public school. Like a lone petunia in an onion patch." As for Gubler, he's one petunia that went on to become the flower of the flock.