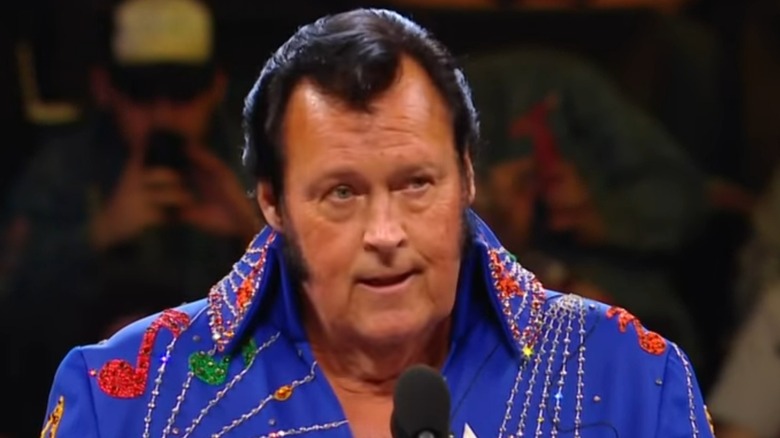 It's been just under three years since former WWE Intercontinental Champion The Honky Tonk Man wrestled. After losing a Revolution Rumble in Kenner, Louisiana in 2019, it seemed that the WWE Hall of Famer had hung up his boots, just a few months after his induction into the Hall in April by longtime manager "Colonel" Jimmy Hart. That said, there is an old saying in the wrestling business: Never say "never."
In the wake of Ric Flair's PPV swan song, there is currently a demand for one final match from a bevy of wrestling legends. Flair retired in a PPV event that was promoted by his son-in-law Conrad Thompson, as well as the long-dormant Jim Crockett Promotions, defeating Jeff Jarrett and Jay Lethal in a tag match alongside other son-in-law Andrade El Idolo. Fellow WWE Hall of Famer Booker T recently revealed that he turned down an offer to do a similar farewell event.
'One more match!'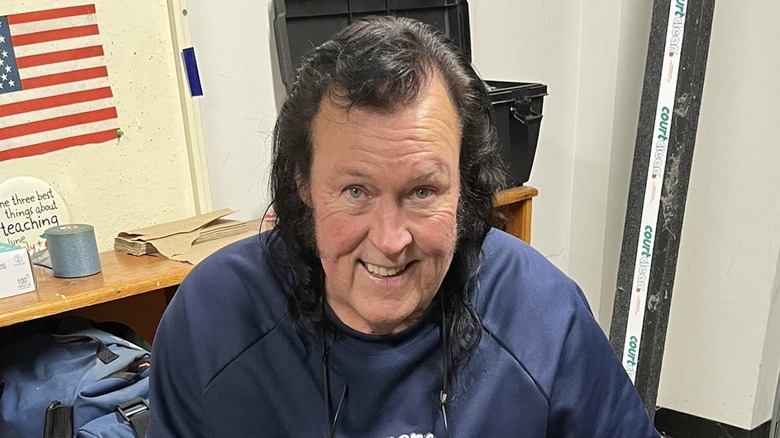 It now looks like The Honky Tonk Man is looking to have "one more match" according to a recent tweet. Honky Tonk Man can be seen pulling on a pair of knee supports, with a giant grin on his face. The 69 year old Roy Wayne Ferris has been wrestling since 1977, with his Honky Tonk Man gimmick first appearing in 1982, marking 40 years of the Elvis-inspired ruffian, which debuted in 1982 during Ferris's time in Stu Hart's Stampede Wrestling. Ferris then went on to the WWF in 1986, where he still holds the record for longest-reigning WWF Intercontinental Champion at 454 days.
Details are scarce on when Honky Tonk Man will dust off his guitar and make his return to the squared circle. He currently has no announced date or opponent, but the tweet said he is preparing for whoever it could be, whenever it may occur.