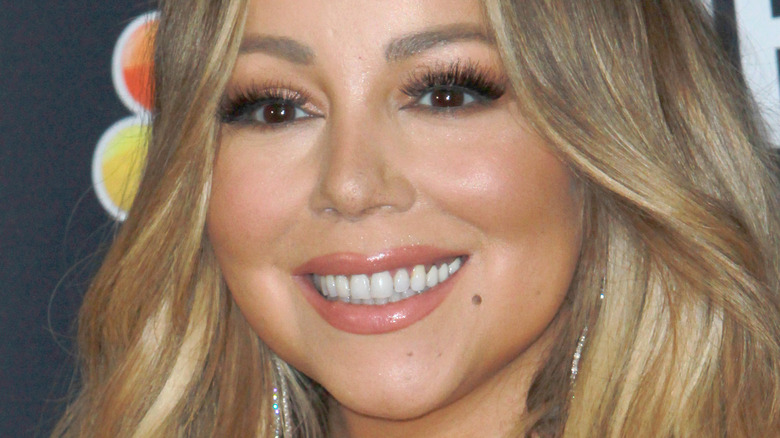 The first time the phrase "wardrobe malfunction" wormed its way into our lexicon, America's morality was thrust into the middle of a culture war battlefield triggered when singer Justin Timberlake ripped a panel off the chest of cohort Janet Jackson during the Super Bowl XXXVIII half-time show in 2004. When millions of viewers briefly caught Jackson's bare breast, the entertainment industry shifted into total damage control with the FCC eventually suing event broadcaster CBS for an unprecedented $550,000, while half-time show producer MTV blamed Jackson for staging the incident, which apologists claimed was accidental. Radio and video networks banned Jackson's music, repercussions that almost destroyed her career.
The shock and awe surrounding "Nipplegate" has since dissipated, but "wardrobe malfunction" has become a term that won't go away. It remains a convenient excuse for the celebrity flack machinery to mitigate the scandalous underpinnings of garment slippage that's still common, from fashion catwalks and red carpet events to concerts and sporting events like the Olympics. And because cameras are everywhere these days, folks are likely to see a lot more fabric foul-ups on whatever screens they're watching. Talk shows, once a safe haven for celebrities to peddle their wares, aren't immune to these anatomical reveals, either (broadcast delays notwithstanding). It's just that some guests might be prone to showing off a bit more than what they intended to pitch to the masses. From Mariah Carey to Paris Hilton, here's a look at a few of them that caught an unwary public's eyes.
Jessica Simpson's windy reception
In 2008, singer Jessica Simpson was hoping for a clean break, not only from her association with Nick Lachey, whom she divorced two years earlier, but a timely exit from the pop world that originally made her famous. She was pinning those hopes on the release of her fifth album, "Do You Know," marking her debut as a country music artist. Part of the publicity surrounding the work concentrated on a live appearance at New York's Bryant Park, where ABC talk show "Good Morning America" was slated to broadcast her set live in front of a dedicated crowd in attendance and millions of viewers across the U.S. Unfortunately, Mother Nature was particularly brutal on Simpson that day, when a puff of wind hiked up her skirt. According to U.K. tabloid Metro, the singer, who wore no underwear, was shocked over what happened as she battled the wind to keep her garment lowered.
Just Jared also reported that stage monitors plagued Simpson's performance, which she briefly had to stop, causing a few minutes of awkwardness. "Hold on!" she shouted. "I know this is live TV, but I can't hear anything. Do it again!" Eventually, Simpson and the band kicked in by playing "With You," from one of the singer's earlier albums. Fortunately for Simpson, the show wasn't a career-ender, unlike what had happened to her sister four years earlier, when a gaffe-ridden appearance on "Saturday Night Live" obliterated her ascent to pop stardom.
Eva Longoria's jacket fell out of place
As the Los Angeles Times noted, Eva Longoria's experienced wardrobe malfunctions on multiple red carpets and on at least one talk show.
Back in 2011, she was riding high in Tinseltown, having completed a seventh season of "Desperate Housewives" and garnering several side gigs from made-for-TV movies to creating her own cookbook. It was the latter project that saw her as a guest on "The Late Show with David Letterman," as the two gabbed about guacamole ingredients and genetic predispositions towards spices. It was at that point when Longoria's tuxedo-skirt combo (sans shirt or even a bra) had other plans to spice things up. During their discussion, the tux shifted and exposed her left breast. Laughter from the crowd started percolating, prompting Longoria to look down, gasp at the source of the commotion, and frantically fumble for a button while trying to carry on the conversation. By now, it was obvious that Letterman was the last person in the studio to catch on.
When he finally understood the situation at hand, Letterman remarked, "Oh, Lord… We're going to lose our liquor license, I know it!" A few giggles later and after finally getting her jacket intact, Longoria finished off the impromptu exhibition by quipping, "I'm a lot more exciting than Don Rickles." It's not likely the CBS suits shared that humor, given that it was the same network that the FCC sued in the wake of the Super Bowl fiasco seven years earlier.
Bethenny Frankel put her rear in gear
When a wardrobe malfunction occurs on live television, gravity is usually the culprit. But in the case of reality television star Bethenny Frankel, who appeared on Anderson Cooper's short-lived afternoon show "Anderson" in 2012, inertia turned out to be the villain. The former star of "Real Housewives of New York" who since expanded her brand to the health consumer industry and even a stint as a daytime talk show host, bragged to Cooper that she would regularly dance while doing push-ups in nightclubs. That's when Cooper called her bluff, to which Frankel obliged by hitting the floor on all fours. A split second-later, with Frankel almost in a prone position, her skirt accidentally hiked itself up, revealing her underwear.
That was it for Cooper, who keeled over hysterically, as Frankel tried to explain that she normally didn't execute push-ups in that fashion, before blurting out, "How did I look?" Cooper was quick to answer. He exclaimed, "That whole side of the room is like, 'Yes!' and this side of the room is, 'What did we miss?'" TV viewers caught everything via a center-stage camera, although censors blotted out Frankel's caboose. It's likely the Frankel faux pas was a definite high point of the talk show, which was canceled later that year after only two seasons.
Style snafus don't seem to faze "The Real Housewives of New York City" alum. As she once tweeted, "I come from #APlaceOfYes when I have a wardrobe malfunction."
Mariah Carey's dress popped in Central Park
For years, singer Mariah Carey has proven why she's a memorable icon in the pop category. But in this case, "pop" carried more than one definition. On tap to perform one of her hits, "Always Be My Baby," on ABC's talk show "Good Morning America" in 2013, Carey discovered that her Versace dress wasn't jibing with the rest of her. While chatting with host Lara Spencer that she normally didn't wake up this early to perform a concert, Carey suddenly swore and revealed that something just went wrong with her outfit. "I love you, Donatella," said Carey, referencing her garment's creator, "but it popped, darling." Fortunately for the star, who showed the audience the rear of the dress that came apart below the shoulders, at least her straps prevented the item from dropping.
"I dare say this is a TV moment," said Spencer, while holding the front of the star's dress to prevent any spillage. "It seems like it's several moments," quipped Carey. "It seems like a YouTube moment, possibly Spotify." As the camera focused on the two still chatting away on live TV, assistants frantically worked behind Carey to fix the garment on the spot.
A few years later, she'd have another TV moment. On the final night of 2016, Carey's "Dick Clark's New Year's Rockin' Eve with Ryan Seacrest" performance was a captivating mess of missed cues and technical difficulties. While her gown gave her no issues, the show sure hit significant snags.
Angie Harmon's double exposures
Angie Harmon became a big name in showbiz in the late '90s playing an assistant district attorney on the series "Law & Order." However, her clothes don't necessarily always maintain law or order in front of the camera. Harmon has suffered wardrobe malfunctions during talk show appearances, the more outrageous one taking place during a 2015 interview on the daytime series "Live With Kelly and Michael." As E! News recapped, Kelly Ripa and Michael Strahan were chatting up the star about her origins when inexplicably her skirt rose to expose her entire right leg almost up to her hip. "I'm from Dallas," Harmon started to say before she realized she was in the midst of a sudden exposure. "Apparently, a lot of me is from Dallas," she quipped while quickly adjusting her skirt. After a brief apology, she gestured toward Ripa, who looked far more composed in her chair. "How do you keep all that together?" Harmon asked.
Three years earlier, she appeared on the Fox News morning show "Fox and Friends" to promote the third season of her crime drama "Rizzoli and Isles," when part of her top tried to separate. While chatting about one particular episode, Harmon said, "Hang on, the button on my blouse just became undone." The reveal turned out to be pretty innocuous, as the fabric and her long tresses blocked any offending real estate from the camera.
A Playboy model fought gravity on air
Model Sarah McDaniel made publication history in 2016 when she became the cover model of Playboy's first-ever non-nude issue, a radical decision for the magazine best known for introducing au naturel images to the mainstream. But while making an appearance on "The Late Show with Stephen Colbert" to hype the big change, she very nearly offered what the printed version decided against revealing. McDaniel, who first created a splash via a plethora of selfies on social media, was in the midst of coaching Colbert on the fine art of digitally capturing her likeness, when she noticed the top of her crimson strapless dress was losing the battle to Isaac Newton's First Law of Motion.
Recognizing her difficulty in trying to keep her breasts concealed, Colbert remarked, "Can I get you some duct tape or a poncho?" The comment caused McDaniel to convulse in laughter, which only caused her outfit to shimmy further south. As she instructed Colbert on how to select his favorite facial angle, it was all a bit too much for the host, who reached for a tissue and planted it on her chest. The guest spot garnered nearly 50 million views on YouTube, adding more social media clout for McDaniel, who went into acting, first starring in a weed-inspired TV series called "SuperHigh" a year later. Subsequent ventures included roles in grade-B horror outings that included "The Row" and "Slasher Party."
Rosamund Pike's dress split on The Tonight Show
Playing a game of "Say Anything" with Jimmy Fallon on late-night television comes with its own set of caveats, not the least of which is ensuring all your faculties are intact. In the case of Oscar nominee Rosamund Pike, who appeared on "The Tonight Show" in 2017, that included the fabric holding together the black dress she wore for the occasion. It was during "Say Anything," a bizarre word association game that included downing shot glasses of a Jägermeister liqueur and pineapple juice concoction dubbed Surfer On Acid when Pike's garment played havoc with the "Gone Girl" star. "I might have just fallen apart from behind," Pike said as she felt her back become exposed to studio air. "My dress might have split."
By all accounts, Pike didn't seem to be freaked out over the wardrobe malfunction, even joking that Fallon might be privy to a peep show. Ever the gentleman, Fallon replied, "I won't look. I'm not even wearing pants, so this is good." Those hoping for a public inspection of both celebrities' attire were sadly disappointed when the chat resumed as close to normal as a fashion foul-up would allow.
This was not Pike's first trip to the wardrobe malfunction rodeo. At the AFI London Film Festival 2016, she told Magic Radio that moments before she was supposed to take the red carpet, her dress broke and had to be stitched up right then and there. Cool girl always keeps her cool.
Jenna Fischer put things under wraps
When Jenna Fischer, best known for her portrayal of receptionist Pam Beesly from the sitcom "The Office," made her entrance onto the set of "Jimmy Kimmel Live" in 2018, viewers automatically deduced that something didn't go right for her backstage. Clad only in jeans, a set of heels and a towel, Fischer approached Kimmel carrying a burgundy dress she had planned to wear for her appearance to plug her show "Splitting Up Together." The program moniker seemed appropriate considering that the zipper on the dress had broken, forcing Fischer to pursue the towel option as a last-minute solution. Evidently, it was the best idea she could come up with at the time, noted Fischer, blaming herself for waiting until the last minute to change into her outfit.
Kimmel seemed puzzled over her situation, but obviously didn't have a problem with the attire. For her part, Fischer felt a bit weird over the results of her choice of top. "I am mentally a little freaking out that I'm on a talk show in a towel, but physically, I'm very comfortable," she said.
That broken zipper was not her first fashion-related mishap. On a 2022 episode of "The Kelly Clarkson Show," Fischer shared that she accidentally tucked the lining of her dress into her underwear before she took the red carpet at "The 40-Year-Old Virgin" premiere. And she didn't realize it until after she'd taken her seat and, you know, posed for photos.
Paris Hilton botched a shoe shuffle
If there's one person who would forever be most associated with wardrobe malfunctions, Janet Jackson would take the prize for unwittingly starting all that madness. But others have been far more prolific in these dressing disasters, especially Paris Hilton, who has worn a number of garments that've revealed a little more than she bargained for over the years. One might read the words "wardrobe malfunction" and "Paris Hilton" in a headline and immediately assume the story has to do with a dress getting swept up by a sudden gust of wind or a plunging neckline slipping out of place, but that is not always the case. In January 2022, Hilton endured a wardrobe malfunction that did not require any sort of blurring.
The culprit this time was footwear. Hilton appeared on "The Tonight Show with Jimmy Fallon" with stilettos that didn't match. One foot was enclosed in a Giuseppe Zanotti number. The other, decked with a crystalline pattern, was anything but Zanotti. "The Tonight Show" later posted a video of the style disaster onto Instagram and quipped, "When you rush out of the house with the wrong shoes." On TikTok, Hilton posted a video of herself shaking her head while watching "The Tonight Show" clip and adding her own assessment of the fashion gaffe: "This is what happens when you rush out to watch the finale episodes of #ParisInLove." Gotta love that Hilton hustle.
Dakota Johnson narrowly avoided a mishap
After baring it all and getting into several ribald scenes in three movies of the "Fifty Shades" franchise, viewers might believe that actor Dakota Johnson has absolutely nothing to hide. Still, all that past exposure didn't prevent the star from feeling rather uncomfortable in the middle of an interview on "The Late Late Show With James Corden" in January. The crimson and super-short Magda Butrym dress she wore to the talk show prompted Johnson to cross her legs while she placed both hands over her left thigh. Corden noticed her struggling and asked, "Are you alright? Do you want my jacket?" Calmly, she replied, "No, it's OK. It's nothing nobody hasn't already seen."
The near-malfunction, however, underscored a reputation Johnson hasn't been able to shake since starring in the risqué "Fifty Shades" outings, even though she's starred in several other memorable pictures from "The Social Network" to "The Lost Daughter." Or it could be circumstances that rekindled those nude romps in "Fifty Shades," such as the time she nearly lost her top at the 2016 People's Choice Awards when she embraced friend and show presenter Leslie Mann onstage. "I hugged Leslie and then my dress broke, and it was a two-piece, so my top almost fell off," she later recalled on "The Late Show with Seth Meyers." That said, she likely triggered that discussion after dropping one of Meyers's pencils down the front of her low-cut blouse.
Camilla Cabello Bam Bammed the Brits
In March 2022, the day after turning 25, a hungover Camila Cabello did a live remote video interview with the hosts of the BBC talk show "The One Show," explaining the message of her hit "Bam Bam." "The song is really about the cycles of life and how things are awesome and then things get really hard and you just gotta remember during the hard times that that's life and things will get awesome again," she shared Cabello was about to show off her favorite dance move from the video, when she adjusted the buttons on her plaid shirt, only to accidentally reveal her right breast to the gasping hosts. Several seconds later, while going through a few steps, she added, "I hope you didn't see nipple." The silence from her stunned respondents across the pond dashed those hopes.
It likely didn't hurt additional sales of "Bam Bam," a collaboration with Ed Sheeran that People deduced was about her split from singer Shawn Mendes two years earlier. As for that infamous nip-slip, Cabello seemed rather cavalier about the incident during a Q&A with fans on Brit platform Hits Radio. "I really don't care about my nip slip; they're just nips," she responded to one fan query. "Guys have them out, why can't I have them out?"
Ryan Seacrest was a pretty fly guy
Anyone spending valuable downtime researching the history of wardrobe malfunctions on talk shows will realize a few consistencies. First, women are usually the victims of these apparel anomalies, and second, these disasters seldom affect the hosts. Enter Ryan Seacrest, who broke that pattern in August 2022 when on the set of the daytime talker "Live with Kelly and Ryan," sharing space with "Queer Eye" star and fashion pundit Carson Kressley, who was filling in for a vacationing Kelly Ripa. Shortly after the obligatory introductions and when the two started to seat themselves, Seacrest unloaded a bombshell: "By the way, my fly is down." After Seacrest quickly adjusted the shortcoming on his Ralph Lauren number, the famously irreverent Kressley couldn't resist his own take on the situation. "What?" he exclaimed. "I guess you're just happy to see me!"
It turns out that the incident wasn't the first time Seacrest had flaunted more than he intended in front of the camera. He recently related to co-host Ripa on another installation of "Live with Kelly and Ryan" about one segment he hosted on "American Idol" back in May when his stylist interrupted the proceedings and demanded the star to change his underwear. Evidently, his trousers were creating an impression far too suitable for family viewing. As Seacrest told Kelly Ripa, "Apparently, America voted and decided there was anatomy in the shot."