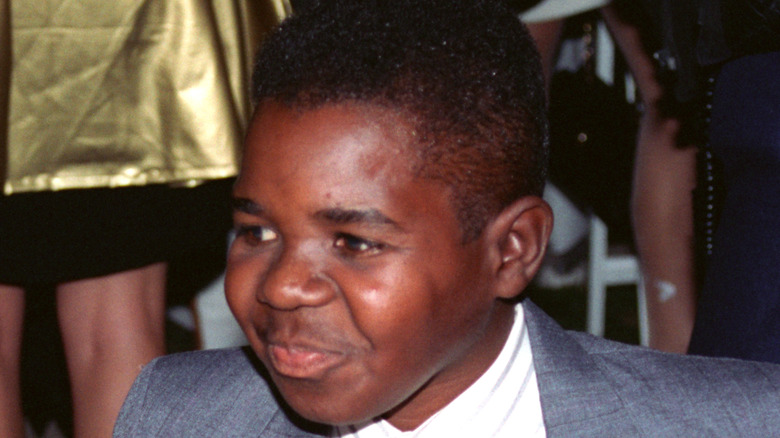 The life of a child star is a minefield. You see people make it through intact, but one wrong move and you lose a chunk of yourself.
The dangers are sadly predictable — parental mismanagement, addiction, mental illness, and a refusal to believe you are no longer everyone's darling. You are surrounded by people fawning over you just long enough to steal a sliver of your fame and wealth. You have a thousand friends when you are a star, but no one wants to know you when you go to rehab. Worse, the public who worshiped you revels in schadenfreude to see you end up disgraced on "Where are they now?" shows and in snarky articles.
In the words of Gary Coleman's character in Avenue Q – if anyone deserved to be represented in a puppet musical, it was Coleman — the world needs people like these stars, "Who've been knocked around by fate/'Cause when people see us, they don't want to be us and that makes them feel great."
Joey Lawrence: his life of whoa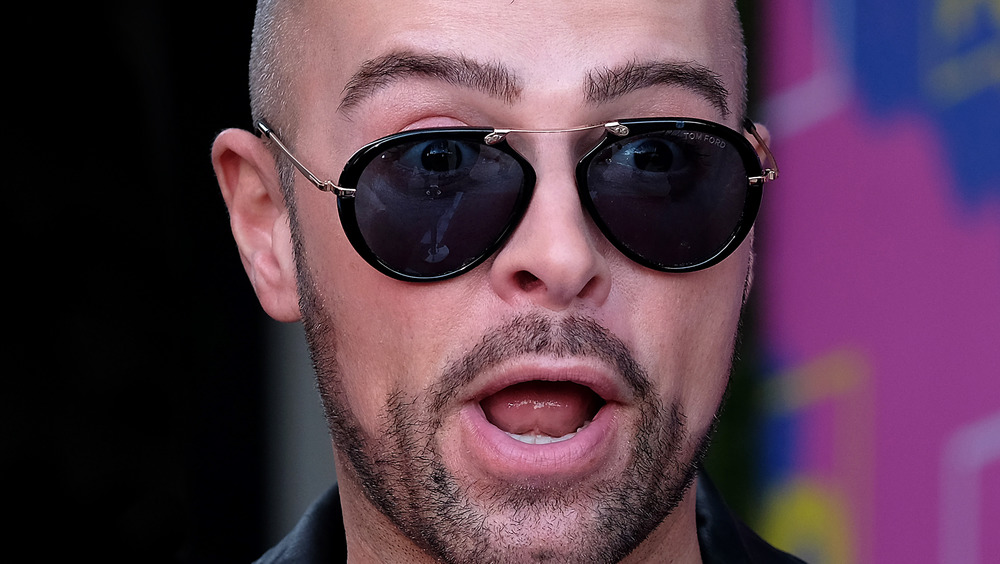 Best known as Joey Russo on Blossom, Joey Lawrence earned acclaim and a lifetime of people saying "whoa!" at him. He managed recurring roles on several programs, often playing a Joey, Joe, or J.J. (why mess with perfection).
Starring as an adult in Melissa and Joey, a show about a man trying to find a job after bankruptcy, he had a salary of $534,000. Two years after the sitcom was canceled, so was most of his money. He and his wife, Chandie Yawn-Nelson, overspent so egregiously that they owed over $18,000 at the end of every month. According to The Blast, the couple filed for Chapter 7 bankruptcy in 2017. Lawrence listed $43,907.32 in assets and a staggering $355,517.27 in liabilities. After the dust settled, Us Weekly, after obtaining court records, reported that they were left with only a little over $52,000 to pay all their creditors.
In 2018, Lawrence's production company was auctioned off, netting a high bid of $56,000, according to Yahoo. The buyer has all rights to Lawrence's songs, residuals, and royalties of all work before Lawrence's bankruptcy. Lawrence, however, was upbeat when filming Melissa and Joey, saying in an interview with Steve Eramo on TMR, "It's been a long haul, and the fact that I'm still able to [act] 31 years later feels pretty great to me."
Jodie Sweetin: full circle
Jodie Sweetin was the second cutest child on Full House, costarring as Stephanie Tanner in 193 episodes. Though her TV life was idyllic, her actual parents were in prison, and she was adopted by her aunt and uncle.
As detailed in her 2009 memoir UnSweetined, by 14, she was battling her addiction to alcohol. By age 25, she had escalated to crack and meth, spending upwards of $10,00 a week of her Full House residuals, according to The Complex. The Rocket reports that she used her experience at rock bottom to earn a degree in drug and alcohol counseling, according to The Inquisitr. She also starred in some Hallmark movies, perhaps a lesser accomplishment.
Full House had been her childhood. Just as she had become a teenager, the show ended, and she said that she "wanted nothing more to continue doing it." Fittingly, her star rose again with Fuller House in 2016. According to an interview with Rachel Syme at The Complex, Sweetin just wanted to return to the Tanner home. The $26,000 per week that The Blast reports she made to reprise her role may have contributed.
Gary Coleman: wha'chu talkin' 'bout, Willis?
According to TIME, Gary Coleman was once the highest-paid television star for his role as Arnold Drummond on Diff'rent Strokes, where he earned around $70,000 per episode, according to the Business Library. How could it be that a highly recognizable actor would declare bankruptcy in 1999? In his words, he could spread the blame "from me to accountants to my adoptive parents, to agents to lawyers and back to me again." Coleman had to take a job as a mall security guard to make ends meet. When this wasn't enough, he tried for fame again by running for California governor in 2003, according to Reuters.
He died in 2010, having spent much on medical bills and a lengthy battle against his parents, as reported by the Associated Press. When he came of age, CBS News reports that Coleman discovered his parents had "skimmed" his fortune.
Owing to handwritten revisions to Coleman's will shortly before his death, Anna Gray, his former girlfriend and manager, laid claim to his estate, along with Coleman's ex-wife, Shannon Price. According to Gray's lawyer speaking to ABC News, Coleman's "present assets pale significantly in comparison to what may be garnered."
Dustin Diamond: not saved
Dustin Diamond was haunted by his character on Saved by the Bell, Screech Powers, playing him in ten different spin-offs, reboots, and parodies from Good Morning, Miss Bliss in 1988 to the short "Breaking Belding" in 2013. This does not take into account his fake sex tape, Screeched — Saved by the Smell (likely not canon) to try to save his house from foreclosure, as reported by the International Business Times. When this didn't work, he tried to sell t-shirts with his face on them, as reported by Chron, the next logical step after adult film.
Before he was of age, he was in debt. CBS News reports that he credited his 2001 bankruptcy to his parents' spending and a substantial tax miscalculation. He listed his income at about $5,300 a month, much going to propping up his real estate obligations. This was not helped when, after his girlfriend's failed pregnancy in 2005, Diamond was left with high medical bills, according to the Gainesville Sun.
Diamond died of Stage 4 cancer early in 2021. After his release from prison for stabbing someone in 2014, CNN reports that Diamond told his former costar Mario Lopez, "I want to put the tomfoolery and malarkey behind me… for that clean slate. Time for a change." All evidence was that he was making good on that change. Before his death, his net worth was estimated around $300,000, according to International Business Times.
Corey Haim: lost boy
Corey Haim rocketed to stardom with Lucas and The Lost Boys in the 1980s, becoming one half of the "scribbled on a Trapper Keeper surrounded by hearts" duo dubbed The Coreys with Corey Feldman. How, in ten years, did Haim go from trying to survive vampires to trying to survive bankruptcy?
The answer was addiction. Haim didn't only need drugs to keep partying but also to cope. According to former child star Alison Arngrim to the Guardian, "The word was they were given drugs and being used for sex." This is echoed in Feldman's 2020 documentary, My Truth: The Rape of the Two Coreys. Haim's addiction became a liability, and the drugs inhibited his talent, according to actor Seth Green to Entertainment Weekly.
In a 1997 bankruptcy filing, Haim listed debts of nearly $104,000 to the IRS and $100,000 for state taxes and medical expenses. His assets were an old car, $750 in clothing, and $7,500 in residuals and royalties, as reported by the Chicago Tribune. After 15 rehab stints, the New Zealand Herald reports that he cut his hair and pulled out his own teeth to sell online. When he died in 2010, he was so poor — with a net worth that Celebrity Net Worth puts at $5,000 – that his family asked his fans to help cover funeral expenses, then said that the city of Toronto had stepped in — though Toronto Life reports that they hadn't.
Willie Aames: cut-rate is enough
In the 1970s, Willie Aames was one of the most prominent child stars owing to his role of Tommy Bradford on Eight is Enough. When his career began, he claimed to earn over $1 million a year. Predictably, he began to turn to drugs. AmoMama states that his addictions escalated from heavy drinking to marijuana and then to cocaine.
While some child stars run their careers into the ground, Aames took it a little further. According to TheWrap, after following his accountant's advice to invest in a coal mine, Aames ended up owing $400,000 to the IRS, forcing his house into foreclosure. The Huffington Post reports that he turned to sleeping under parking garages and bushes. He said, "When I was at my lowest, I had no phone, no computer, no car, and $5 in my pocket."
Huffington Post states that he worked construction and as a cruise director for Oceania before, ironically, becoming a financial planner and motivational speaker, according to Accounting Today. Who can better understand recovering from financial ruin than an ex-child star who did? He also moonlit as the Christian superhero Bibleman from 1995 to 2004, until an injury forced him out of the role and toward a painkiller addiction, as per his memoir, Grace Is Enough. According to Celebrity Net Worth, his hovers around $100,000.
Aaron Carter: fool's gold
Riding his Backstreet brother Nick Carter's coattails, Aaron Carter put out a self-titled album when he was 9. That album went gold. The next? Certified platinum by RIAA. According to TheThings, Carter earned $3.5 million from his early albums and, by the time he was 18, he reports that he made over $200 million. Huffington Post states that Carter told Oprah, "We had this massive compound, with, like, 12 houses on it. It was worth over $10 million, and I had paid a lot of that money."
The fall came swiftly. On the Spike series Life or Debt, Carter said, "When I turned 18 years old, I got hit with million dollars of taxes. I had to file a Chapter 7 bankruptcy to protect my parents from going to prison …" Us Weekly reported that his assets in 2013 were $8,232.16 and his liabilities $2,204,854. Much of his debt was due to his parents' mismanaging his career (see also: $10 million compound). According to CNN, Carter owns the publishing rights to the songs he's written but receives no royalties. Far from being pessimistic, Carter's rep said that "It's actually very positive. It's him doing what he needs to do to move forward."
In 2020, Carter began an OnlyFans page where a single nude photo of him cost $50-$125 (and, for an additional $50, he would rate a picture of you). Queerty states that they recycled leaked nudes. Wealthy Gorilla claims his net worth is $400 thousand.
Leif Garrett: turning over anew
Leif Garrett was born for — and in — Hollywood. He broke into the public eye in Bob & Carol & Ted & Alice, then bounced over screens big and small. He even took over the role of Leonard Unger on The Odd Couple, a part originated by Willie Aames (not the role that got him Tiger Beat's cover). In 1976, Garrett became a double threat when it came to burning out — he signed a recording contract. According to an interview with Current Publishing, his musical career was over when he stopped being a teen.
As described in his autobiography, Idol Truth, Garrett, 17, crashed a car while inebriated, causing his friend Roland Winkler's partial paralysis. UPI reports that a judge awarded Winkler $3.9 million in damages, though the jury only made Garrett pay $15,000 in punitive damages.
He went playing in front of 35,000 fans and acting in The Outsiders to filing for bankruptcy in 2001. He listed his only income as a monthly $1,000 gift from his mother and his only possessions as household goods. In the red according to the Los Angeles Times, with $76,198 in unpaid credit card bills. Even once he began to get his life back on track, he stated in an interview with Liberty n' Justice, his recording contracts meant that he did not see royalties. Celebrity Net Worth says his fortune is $1,000.
Lindsay Lohan: apparent trap
Given that Lindsay Lohan played precocious twins in The Parent Trap, it's fitting that she had twice the trouble. In 2004, when Mean Girls was released, it seemed a sure thing that she would make the leap to a successful adult career. According to CheatSheet, she earned a combined $22.5 million for her subsequent three movies. As her star rose, so did her drug addiction (according to a 2010 Business Insider article, ending up $30,000 in debt for drugs alone) and her lavish spending on cars and clothes. Her frequent trips to rehab dulled her star power.
In 2012, Lohan had her bank accounts seized for owing almost $234,000, according to The Huffington Post, though Charlie Sheen lent her $100,000. That year, Lohan made a million posing for a Playboy spread. Hugh Hefner tweeted, "The Lindsay Lohan January-February Double Issue is breaking sales records."
In 2013, Oprah stepped in to give Lohan a fresh start with a reality series. Oprah struggled with Lohan both on and off the set and with ratings less than hoped, Oprah canceled the show, cutting off Lohan's only source of income, as reported by Bustle. As of 2021, Wealthy Gorilla estimated Lohan's net worth to be $800,000 — pocket change to the major star she should be.
Jaimee Foxworth: family matters
Jaimee Foxworth's greatest Hollywood accomplishment was as Judy Winslow on Family Matters, where as a sitcom regular, she made between $3,000 and $7,000 per episode, a quarter of that going into a trust per California law, according to The Washington Post. The producers eliminated her character in season four, partly to accommodate other actors' increasing salaries, like Jaleel White's (who, according to IMDb, made $180,000 an episode at his peak), Foxworth explained to The Root. In subsequent episodes, Judy is never mentioned or acknowledged. Being erased from existence is a heavy blow for any child star.
On Oprah.com, she credits her family's money issues with her turning to alcohol to cope, though, according to Legit.ng, internet rumor claims that her trust was taken to pay off her parents' debt. She tried to recover some morsel of fame by forming a band with her sisters, S.H.E., but this did not last. When next she tried for fame (or financial solvency), it was in adult films under the name Crave. Working in that industry did not help with her drug addiction, according to The Huffington Post.
Foxworth credits the birth of her son with helping her get clean, saying in an interview with Oprah, "When your son is 2 months old, how are you going to be able to smoke weed and occasionally drink and still be able to function day-to-day?" According to Celebrity Net Worth, she has about $50,000.
Amanda Bynes: lost all that
It's hard on the ego to have an eponymous show just as you hit puberty. Amanda Bynes seemed poised to transition from Nickelodeon to network TV to movies, earning, according to Celebrity Net Worth, between $2-3 million a year.
After a series of hit movies and a show on the WB network, she has not appeared on screen since Easy A in 2010, saying she was retiring from acting to focus on fashion. CNN reports that she had been arrested for two hit-and-runs in 2012, for which, according to CBS News, she had to enter into financial settlements. In 2014, she accused her father of abuse, then recanted, blaming the "microchip in [her] brain," according to Fox8.
Shortly after, New York Daily News reported that she was photographed sleeping in a mall because she could not afford a hotel. Owing to her mental health issues, her parents had been granted a mental health conservatorship because, you know, the brain chip thing. According to Los Angeles Times, she had spent $1.2 million in a few months and had twice withdrawn $100,000 in cash. Her parents listed her net worth at nearly $4 million then. This may be the rare case where having parents take over their child's finances saves them from poverty.
People reported that, as of 2019, Bynes graduated from the Fashion Institute of Design and Merchandising after checking into a facility to treat her mental health issues. Despite the tumult, she has $3 million, according to Wealthy Genius.
David Cassidy: lost his chance
David Cassidy rose to fame at Keith Partridge on The Partridge Family in the 1970s. He grew up around show business, both parents being actors. Even his stepmother was an actress, who went on to play his mother on the show. He scored major hits in addition to acting, including the earworm, "I Think I Love You." He had two number-one singles, sold 30 million records worldwide, and, according to the BBC, had more members of his fan club than The Beatles or Elvis. At his peak, TV Guide reports that, by age 21, he was the highest-paid solo performer in the world.
Like Leif Garrett, his teen fans grew up, but Cassidy struggled to do the same. He had a series of DUI arrests and court-mandated rehab that never succeeded for very long, and he had a more challenging time finding work but spent money as though he were still a star. In 2015, Cassidy filed for bankruptcy, auctioning off his mansion for a million-dollar loss, according to the Chicago Tribune. People reports that he had debts of at least $10 million, portioned out between bank loans, credit cards, and $102,000 to a lawyer.
At the time of his death in 2017, Celebrity Net Worth claims he had $500,000, though he had debts totaling $186,840. He left his estate to his son Beau, along with $1 million in life insurance and a $450,000 retirement account, according to Wealth Advisor. The Miami Herald states that Cassidy cut his daughter Katie out completely.