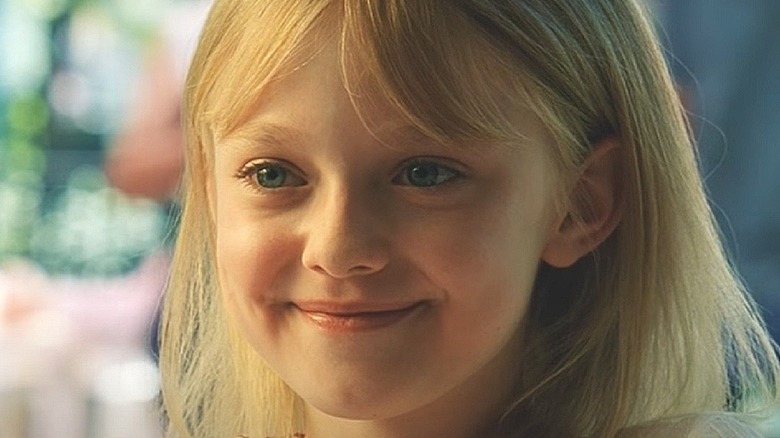 Scrolling through Denzel Washington's filmography, there are numerous iconic movies to pick out and choose from. His most underrated film, though, has to be 2004's "Man on Fire." Based on the 1980 novel written by A. J. Quinnell, the action extravaganza is directed by Tony Scott from a script written by Brian Helgeland and features him alongside the then-up-and-coming superstar Dakota Fanning. While it didn't light up the world like "Shrek 2," "The Incredibles," and "Spider-Man 2" did that year, the film has aged like a fine wine, coming to be appreciated as time passes.
However, the story of "Man on Fire" isn't as straightforward as most people might imagine. Scott's history with the project dated back all the way to the '80s, as he viewed it as the ultimate passion project that he struggled to get the green light for. Additionally, there were several other high-profile contenders for the role of John Creasy apart from Washington at the time. Fortunately, the stars aligned to bring everything together in the way the audience is familiar with now. So let's roll back the years and dig through the archives to discover the untold truth of "Man on Fire."
Robert De Niro was considered for the role of Creasy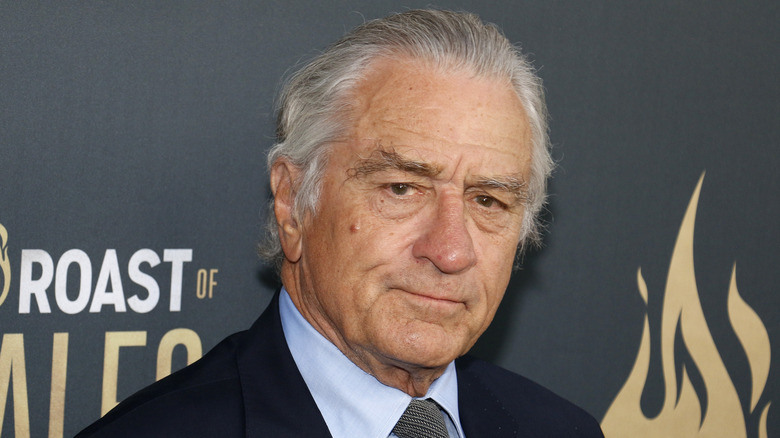 It's hard to imagine anyone else but Denzel Washington as John Creasy in "Man on Fire." Truth be told, Washington has that effect on any film he's cast in, as he makes each part his own, and the viewers grow attached to his vivid and stellar interpretation of the characters. As the actor explained to Total Film (via GamesRadar), he looks for his characters' inner demons and moral compasses, trying to find what makes them angry, happy, and tick as fully functional human beings. Washington succeeds in turning someone like Creasy into a morally ambiguous and compelling individual who holds both light and darkness within himself.
Before the film kicked off production, however, a few other actors were looked at for the part of Creasy. According to AMC, Gene Hackman and Robert De Niro were mooted as possible contenders at one point. Of course, Hackman and Washington appeared in director Tony Scott's "Crimson Tide," so the filmmaker certainly had enough experience working with the two and judging who would be right for the role. In the end, Washington was selected, and not one single person with taste was left disappointed by this decision.
Dakota Fanning revealed Man on Fire is the film she's most asked about
Starting off as a child actor, Dakota Fanning has appeared in a multitude of high-profile film and television projects. Whether it be as Jane Volturi in "The Twilight Saga," Lucy in "I Am Sam," or even as Cherie Currie in "The Runaways," she has more than a handful of roles that could be deemed instant classics off the top of the head. Yet, Fanning revealed there's another movie she's quizzed about most compared to the rest of her filmography.
"I get a lot of 'Man on Fire,'" Fanning told Collider. "A lot of 'Man on Fire.' A lot of people are fans of that. I don't know if I've ever met someone who's not a fan of Denzel Washington in movies, you know? As an actor, he's kind of one of the greatest there will ever be." In retrospect, it should come as no surprise that this revenge actioner is constantly brought up to Fanning, since even the bad reviews couldn't help but praise the chemistry between her and Washington. As an example, film critic Jackie K Cooper said in his review: "Washington and Fanning lift this movie to a level beyond the average."
Tony Scott had to convince Denzel Washington to take the role
Denzel Washington has no shortage of roles and offers on the table. In fact, his agents probably need to use smart filters in their inboxes to differentiate between the viable scripts and the just plain ridiculous. Considering he had worked with director Tony Scott before, one would imagine he would be thrilled to sign on for the part of Creasy in "Man on Fire." However, Washington revealed it wasn't as easy a sell as people might have thought.
"I read the script and I was like okay," Washington told blackfilm.com. "But then I sat down with Tony, and I was sure I wanted to work with him again, and he told me about this 20-odd year journey he's had with this material. This was the film he wanted to do after 'The Hunger,' a film I really liked." The actor added that Scott's energy and passion for the material drew him in and he ended up leaving the meeting with a pile of books to research the role. The two would collaborate on another three films after "Man on Fire": "Déjà Vu," "The Taking of Pelham 123," and "Unstoppable." Sadly, Scott took died by suicide in 2012 (via CNN).
If you or anyone you know is having suicidal thoughts, please call the National Suicide Prevention Lifeline​ at​ 1-800-273-TALK (8255)​.
It was the second adaptation of the novel
Take a walk around any building, shake the first bush in sight a couple of times, and a film reboot will appear. Hollywood loves nothing more than to revisit the past to find ideas that might reap rewards in the present. In the case of "Man on Fire," it wasn't the first adaptation of the novel by A. J. Quinnell, either. As revealed by Denzel Washington in his interview with blackfilm.com, director Tony Scott wanted to bring the book to life back in the '80s; however, the powers that be didn't have faith in him due to his relative inexperience at the time, so he did "Top Gun" instead. Talk about proving the doubters wrong with the ultimate checkmate move.
In 1987, the first film adaptation of "Man on Fire" was released by Tri-Star Pictures. Directed by Élie Chouraqui and starring Scott Glenn as Creasy, with supporting cast members including Jonathan Pryce and Joe Pesci, the feature didn't exactly set the world on fire upon release. The reviews weren't too kind to it either, with The Los Angeles Times calling it "simply cold-comfort movie-going."
Denzel Washington went to a dark place for Man on Fire
Denzel Washington put on a tour de force as Detective Alonzo Harris in Antoine Fuqua's "Training Day." It was a powerful performance worthy of an Oscar, and that's exactly what Washington received in 2002. More importantly, it demonstrated that Washington has the ability to play darker and more disturbing characters. For "Man on Fire," the award-winning actor had to get back into a similar headspace to play Creasy.
"When I realized where we were going or what seemed to make sense for 'Man on Fire,' I knew I had to go to some dark places," Washington told Total Film (via GamesRadar). "We all have, somewhere in us, personal failures or things that people don't know about you and that make you angry or frustrated or whatever. And you tap into that and use that." For the actor, though, he found that Creasy wasn't quite as irredeemable as Detective Harris. While he was certainly broken inside from what he had experienced in his life, he still had some hope left inside of him and hadn't given up just yet.
Man of Fire received bad reviews upon release
To read a review or not — that is the question. While reviews have a way of helping people make their minds up if they should see a movie or not, there are many films that receive unlucky Rotten Tomatoes scores that defy belief. Maybe it's the timing of the release, or the reviewers could just be cranky due to the influx of films at the time. "Running Scared" director, Wayne Kramer, actually proposed an interesting idea, suggesting that Rotten Tomatoes scores be reevaluated after 10 years. After all, time should be the ultimate test of a film's longevity and staying power, right?
"Man on Fire" wasn't bulletproof upon arrival, either. In fact, it got slammed, panned, and damned by critics, receiving a brutal 39% critical approval rating on Rotten Tomatoes. The viewers disagreed, though, giving it a much more generous 89% audience score. The studio probably wasn't too concerned about the bad reviews, since the film scored over $130 million worldwide on a budget of $70 million (via Box Office Mojo). Over the years, though, the general attitude towards "Man on Fire" has softened, as it has become an action classic that's proven to have multiple replay value — something that not many other films can claim to have.
Dakota Fanning said the physical aspects were more daunting than the emotional ones
By the time of the release of "Man on Fire," Dakota Fanning was 10 years old. Yes, she was certainly more seasoned than other child actors of her age, but performing in an emotionally heavy film like this one could have taken a mental toll on her. For Fanning, though, she revealed that the physical side of the performance was far more intensive than the emotional one.
Speaking to IGN, Fanning admitted how the swimming scene, in particular, challenged and forced her to learn new skills. "I knew how to swim, but I had to learn how to do the dives and the flip turns," she said. "So I had to do training, yes. I could swim, but I wasn't very good at competitive swimming. I wasn't very fast, but I did all the swimming."
Her co-star Denzel Washington couldn't praise her or her efforts more if he tried. While other actors might shy away from starring alongside children due to supposed challenges, Washington revealed to IGN that Fanning was the epitome of professionalism throughout, as well as a wonderful person to speak to and hang out with.
Radha Mitchell said Denzel Washington was intimidating to work with
There are people who walk into a room and command immediate attention. Denzel Washington is one of them. As an award-winning actor and larger-than-life presence, many people might not know how to react if they're in his presence. Turns out his co-stars feel the same way as everyone else, too. Radha Mitchell, who played Lisa Ramos in "Man on Fire," admitted to IGN that Washington takes the work very seriously, which also pushes others around him to do the same. According to Mitchell, there's no sitting around and talking about mundane everyday things, since Washington keeps his eye on the prize at all times.
"I did have certain anxieties because his presence is very strong, and he is at times kind of intimidating," Mitchell said. "It's not always just when he's in character, because this character was this uncommunicative, strange kind of drifter, but he is a very interesting actor in that he'll stay in character most of the time, which is inspiring because it causes other people to stay in their characters and to be conscious always of what they're doing." Well, at least he stays in character but doesn't take method acting too far.
Denzel Washington joked he'd like to see a Man on Fire musical
Considering how "Man on Fire" ends, a sequel is pretty much out of the question — unless it follows a grown-up Pita. A prequel, though, could be something interesting to explore, especially for the audience to find out more about Creasy's past. However, Denzel Washington has a different direction that he'd like to see "Man on Fire" go in.
Appearing on Jake's Takes, Washington was asked if there are any characters he's portrayed that he'd love to play in a live theater production. "Oh, that's interesting," Washington replied. "For some reason, 'Man on Fire' came to mind, but that would be bloody." The actor went on to joke about how he would portray Creasy in a musical and even what some of the lines would look like on Broadway, which was certainly something that no one would have had on their bingo list ever. Nonetheless, it's still a compelling concept to ponder. Hey, if "Joker: Folie à Deux" is likely to be a violent musical, why can't "Man on Fire" be one, too?
Man of Fire helped Dakota Fanning get a role in The Equalizer 3
After the natural chemistry displayed between Denzel Washington and Dakota Fanning in "Man on Fire," it's surprising that the two didn't do more films together afterward. However, that's about to change, as both actors reunite for "The Equalizer 3."
"I think I was talking to Denzel," director Antoine Fuqua explained on The Beard and The Bald podcast (via JoBlo). "We were on the phone just talking about ['The Equalizer 3'], and 'Man on Fire' came up, talking about [Tony Scott], and we had talked about [his] birthday was coming, I believe, and Dakota came up, and I was, 'How old is Dakota now?' And we were like, 'Oh yeah, she's about the right age,' and I said, 'That would be cool to bring her back.'"
The conversation lit a spark, and Fuqua reached out to Fanning's agents about the possibility of her joining the cast and met with her. Fortunately, she agreed to the part, and "The Equalizer 3" will mark a long overdue reunion between her and Washington on screen.
The author loved the film adaptation of his novel
Many authors are vehemently against film adaptations of their work. While they might take the money in the beginning, they usually end up cringing when they see the final product on screen. Alan Moore is a notable example here, as he always appears a step short of hexing anyone who touches one of his beloved comics (via Film Screen Rejects).
The late A. J. Quinnell felt differently, though. Speaking to the Times of Malta, he admitted the first adaption of his novel, "Man on Fire," was dreadful but praised Tony Scott's effort for staying faithful to the source material. "I have to say I enjoyed watching the film," he said. "As a writer, it's always traumatic to see what's been done to your book. In 90 percent of the cases, I felt the film ruined the book, except for 'The Godfather.' But I have to say they did a good job with 'Man on Fire.'" Quinnell added he was a little unsure of Denzel Washington's casting as Creasy at first, but the actor won him over with his pitch-perfect portrayal of the character.
Man on Fire found a second lease on life on Netflix
It's funny how the world obsesses over a film's box office performance when it's released. For the suits, it's probably important for their bottom line, but for most audiences, who never make a cent from a theatrical run, movies have a way of reviving themselves in the most unexpected and surprising manners. Take "Man on Fire" as a prime example. Even though it reaped a decent and healthy return at the box office, its success afterward on home video and streaming is equally — if not more — impressive to note.
When the film dropped on Netflix in the UK in September 2021, it rocketed up the charts as one of the most viewed programs on the platform, per The Independent. It was also the fourth most-watched film of the month (via What's on Netflix). Again, this stat only adds further to the credence that time is the only test for a film's relevance and overall impact on the viewers.