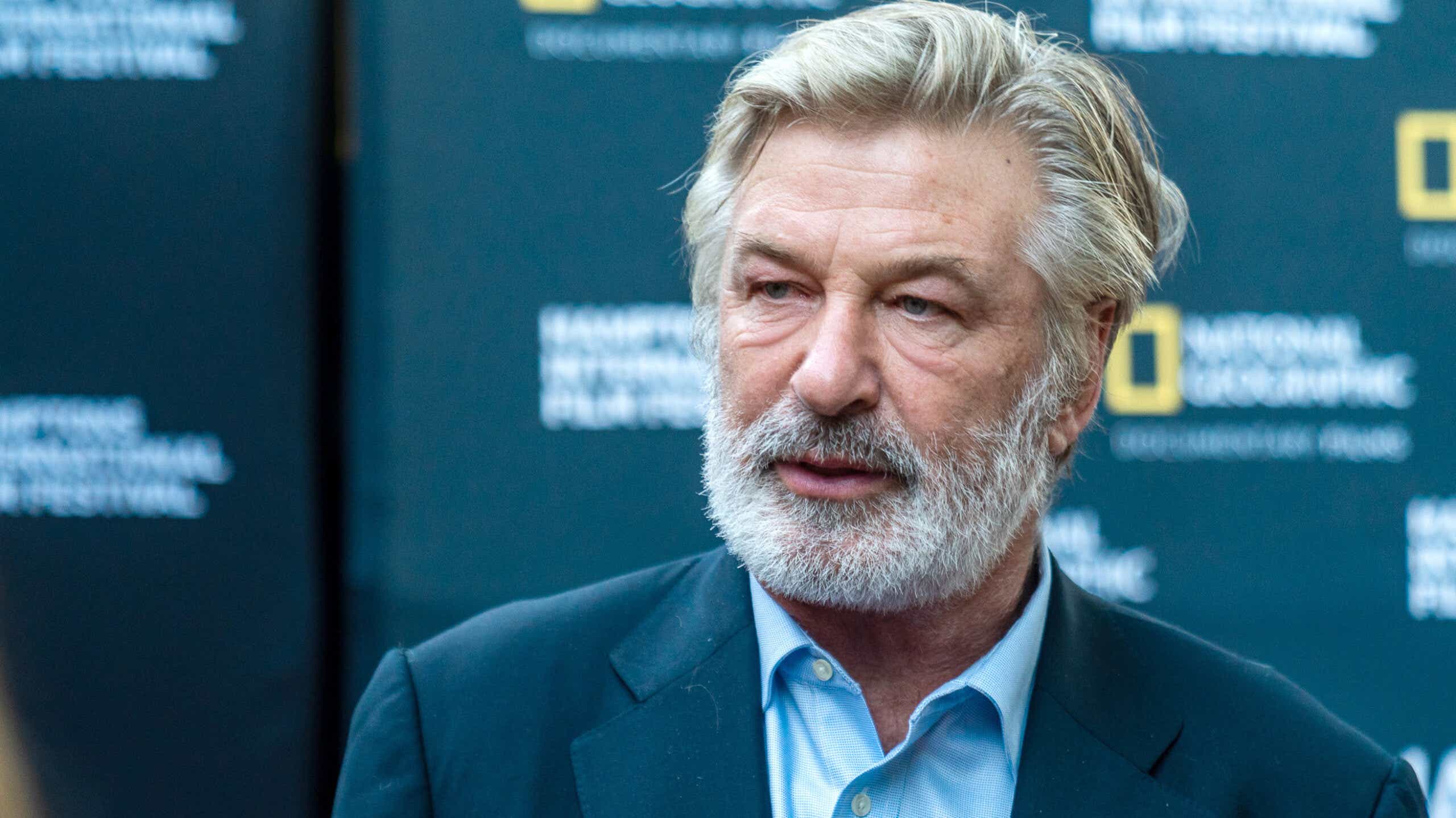 According to the FBI, Baldwin had to have pulled the trigger.
Cinematographer Halyna Hutchins died and director Joel Souza was injured after actor Alec Baldwin fired a prop gun on the set of the forthcoming movie Rust in New Mexico on October 21.
Hutchins was airlifted by helicopter to the University of New Mexico Hospital in Albuquerque, where she was pronounced dead. She was 42 years old. Souza, 48, received emergency treatment for his injuries at Christus St. Vincent Regional Medical Center in Santa Fe.
The Sheriff's office since released a statement saying that Hutchins and Souza "were shot when a prop firearm was discharged by Alec Baldwin, 68, producer, and actor."
An investigation is underway, and the cast and crew of Rust are said to be "devastated." Baldwin has been questioned and was in tears after the tragic incident. We have the latest updates below.
FBI says Baldwin must have pulled the trigger
According to a forensics report released by the FBI on August 14, the gun that fired the bullet that killed Halyna Hutchins could not have done so unless Alec Baldwin pulled the trigger while the gun was cocked.
The findings contradict Baldwin's account given during a December interview with ABC News. "The trigger wasn't pulled. I didn't pull the trigger," Baldwin said at the time.
"The gun fired in testing only one time — without having to pull the trigger — when the hammer was pulled back and the gun broke in two different places," Luke Nikas, an attorney for Baldwin, told CNN in an email. "The FBI was unable to fire the gun in any prior test, even when pulling the trigger, because it was in such poor condition."
The cause of death was listed as a "gunshot wound to the chest" that was an "accident," in the summary of the postmortem investigation into Hutchins' death.
"Review of available law enforcement reports showed no compelling demonstration that the firearm was intentionally loaded with live ammunition on set. Based on all available information, including the absence of obvious intent to cause harm or death, the manner of death is best classified as accident" the report, which was officially signed by the New Mexico chief medical investigator, concluded.
Alec Baldwin sits down for first interview since Rust tragedy
Alec Baldwin took part in his first formal interview since Halyna Hutchins' tragic death on November 30, speaking to ABC anchor George Stephanopoulos. Baldwin's representatives didn't respond to CNN's request for comment.
In an excerpt released by ABC News ahead of the full interview airing December 2, Baldwin claimed that he never pulled the trigger of the gun that shot and killed Halyna Hutchins. "I would never point a gun at anyone and then pull the trigger, never," he said.
In the more immediate aftermath of the shooting, Baldwin said that he had "no words to convey" his "shock and sadness regarding the tragic accident." He also told the paparazzi of Hutchins: "She was my friend… The day I arrived in Santa Fe to start shooting I took her to dinner with Joel the director."
Rust's chief lighting technician sues Alec Baldwin and others
Serge Svetnoy, who was the chief lighting technician on the Rust set, is suing Alec Baldwin, assistant director David Halls, armorer Hannah Gutierrez Reed and other defendants, claiming negligence that caused him "severe emotional distress."
Svetnoy was hit by discharge materials from the fatal shot, with the suit also noting that he was narrowly missed by a bullet. Among his complaints is the assertion that the film's producers failed to hire a competent and experienced armorer.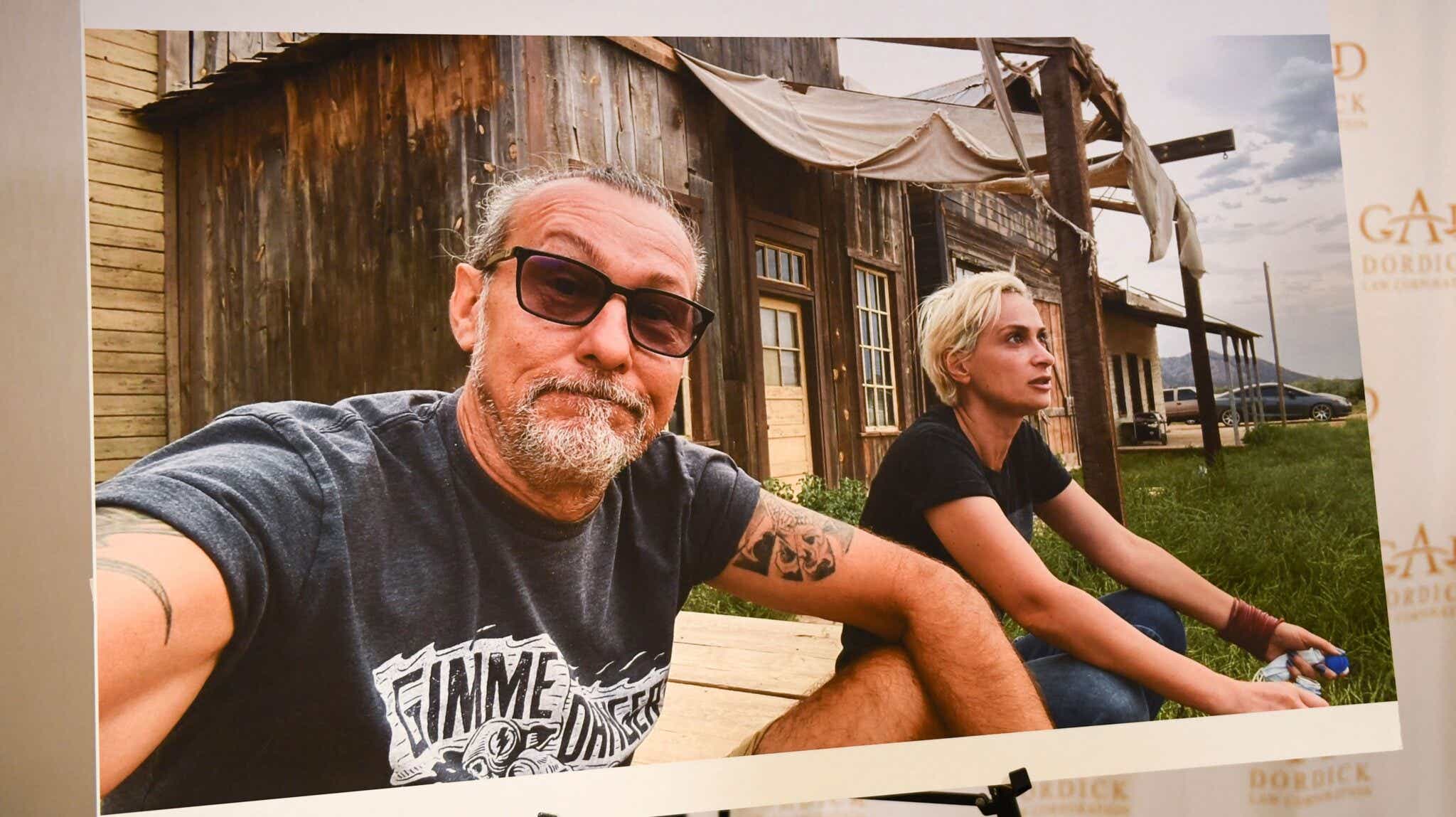 Hilaria 'very worried' about Alec
Hilaria Baldwin is "very worried" about her husband Alec, a source close to the couple has told People. "Hilaria is very worried about him," the source said. "He is not really sleeping and just haunted by Halyna's death."
Alec is apparently in turmoil because he understands that the situation is so much more painful for Halyna's family, and doesn't want to be the focus of any sympathy.
Taking a new stand
Checking Alec Baldwin's gun was not Rust assistant director David Halls' responsibility, his attorney claims. This goes contrary to Halls' previous acknowledgment that he should've checked all the rounds before declaring the firearm was safe.
"He's not responsible for checking it," attorney Lisa Torraco told Fox News on November 1. "That's not the assistant director's job. If he chooses to check the firearm because he wants to make sure that everyone's safe, he can do that, but that's not his responsibility."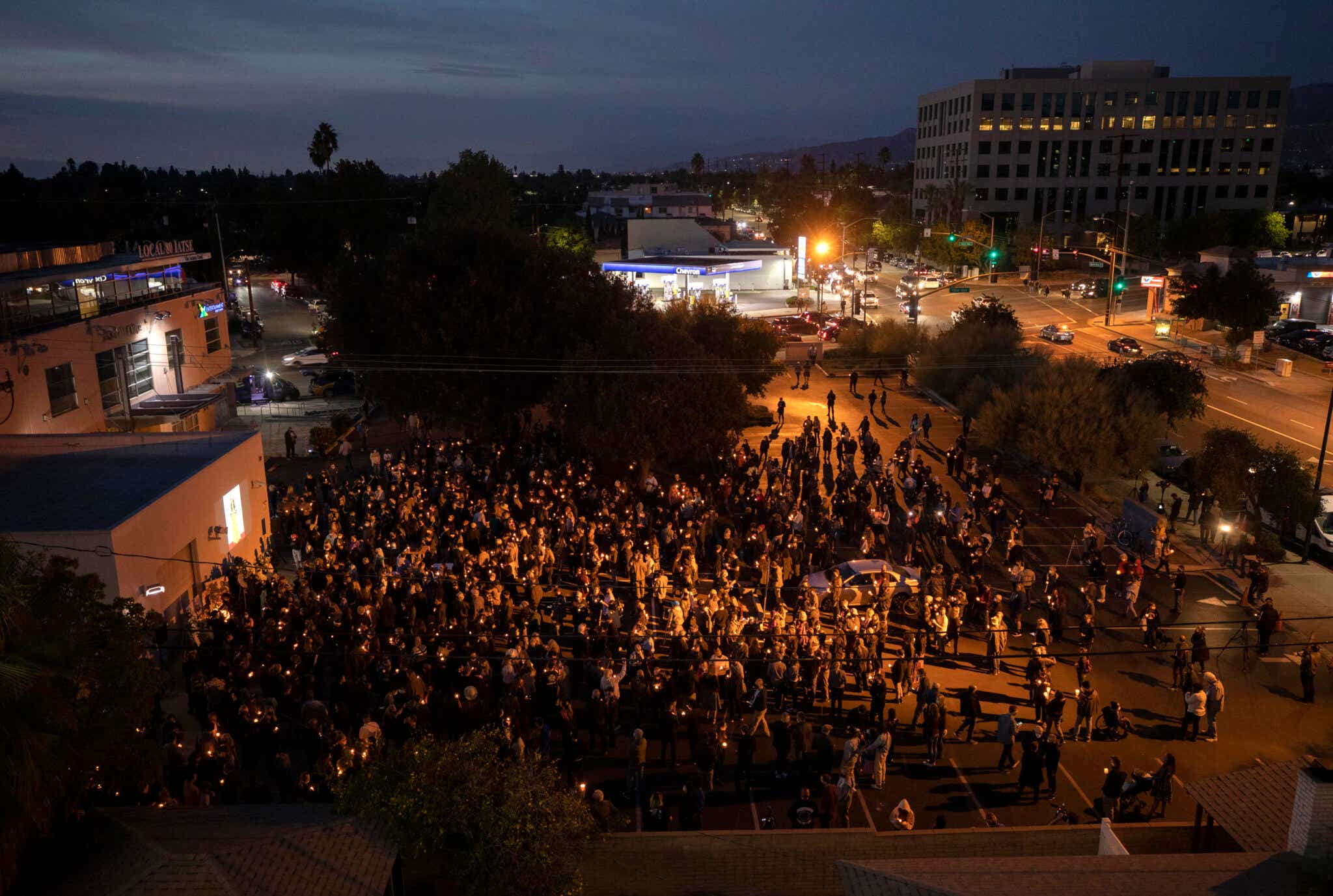 Executive producers wipe their hands
The executive producers of Rust are wiping their hands of any financial responsibility for the on-set tragedy.
Allen Cheney told the press in a statement that he, plus Emily Salveson and her Streamline Global finance company, "received Executive Producer credit on the film Rust having no involvement with the physical and day to day production," which is "consistent with financing partners across productions of all sizes."
Production for Rust allegedly "cut a lot of corners", so whoever is on the line will likely be looking at a steep bill once civil lawsuits are filed.
"Rust" armorer Hannah Gutierrez-Reed has "no idea" where any live ammunition came from, according to her lawyers. She is apparently "devastated and completely beside herself over the events that have transpired."
Criminal charges 'not ruled out'
A New Mexico district attorney is leaving the option of criminal charges open as the investigation into the fatal shooting of Halyna Hutchins on the Rust set proceeds.
Mary Carmack-Altwies said the term "prop gun" is misleading, and the gun that killed Hutchins was a "legit gun," adding that it was an "antique-era appropriate gun."
The investigation is currently trying to determine what rounds were used, and who placed them in the weapon. "There were an enormous amount of bullets on this set, and we need to find out what kinds they were," Carmack-Altwies was quoted as saying in The New York Times.
Meanwhile, an actor who was working on Rust has spoken out about pre-existing safety concerns on set, calling the gun scenes "life-threatening."
Hilaria Baldwin speaks publicly at last
Alec's wife Hilaria has commented on last week's tragedy, writing "My heart is with Halyna" on her verified Instagram feed on October 25.
"Her husband. Her son. Their family and loved ones. And my Alec," she added. "It's said, 'there are no words' because it's impossible to express shock and heartache of such a tragic accident. Heartbreak. Loss. Support."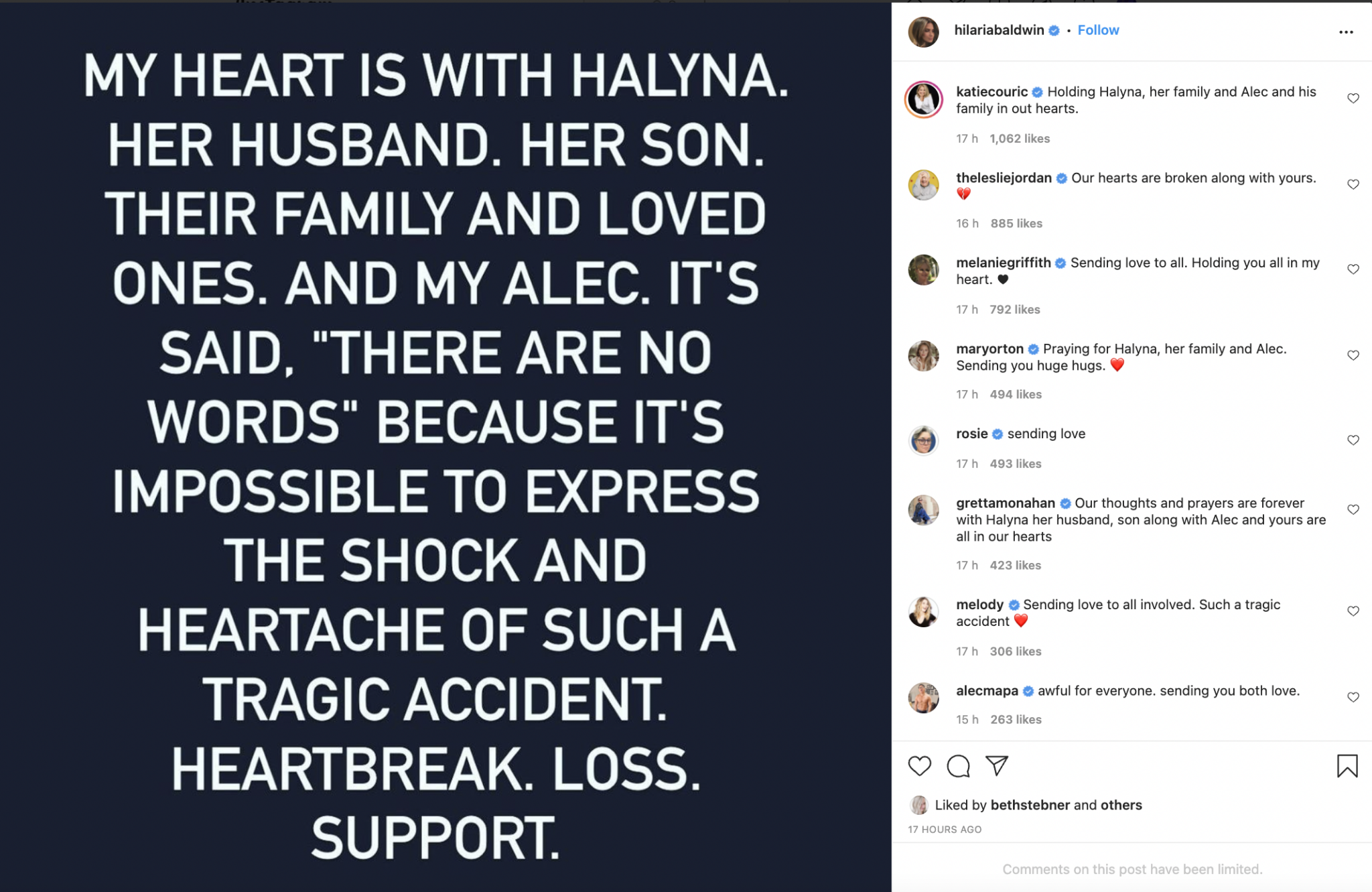 Crew members used guns with live ammo hours before deadly shooting
Rust crew members reportedly used guns with live ammunition hours before last week's deadly shooting.
According to someone close to the set, crew members had gone "plinking" — heading out into rural areas to shoot at beer cans — before the gun that killed Halyna Hutchins was returned to Alec Baldwin.
'Rust' assistant director had been fired from previous movie
Assistant director Dave Halls, who handed Alec Baldwin the prop gun that killed Halyna Hutchins, was fired from a movie in 2019 after a gun was discharged unexpectedly on set.
The accident, which occurred on the set of Freedom's Path in New Mexico, injured a crew member.
"Dave was very remorseful for the events and understood the reasons he was being terminated," a producer for Freedom's Path told NBC via email.
Baldwin was 'practicing drawing his gun'
According to an affidavit released by the Santa Fe County Sheriff's Office on October 24, Souza told authorities that Alec Baldwin was practicing drawing his gun when the weapon was discharged.
Baldwin was apparently "sitting in a pew in a church building setting, and he was practicing a cross draw" — when a shooter pulls the weapon from a holster on the opposite side of the body from the draw hand.
Souza was looking over Hutchins' shoulder "when he heard what sounded like a whip and then loud pop," the affidavit states. In the immediate aftermath, Hutchins was apparently "complaining about her stomach and grabbing her midsection."
Camera operator Reid Russell told authorities that he was unsure whether the gun had been checked, but added that "Alec had been very careful, and brought up an instance when a scene was being filmed earlier." Baldwin had checked to make sure no children were nearby.
Production on Rust is currently paused, while the Santa Fe County Sheriff's Office tries to discover how a gun containing lethal ammunition found its way into Baldwin's hands.
According to NBC, producers have told cast and crew that "We remain in close touch with Halyna's family and commend the strength they show in the face of unspeakable tragedy."
Want more great content?
Sign up here to jumpstart your mornings with Katie's dynamic daily newsletter, Wake-Up Call.